Want to watch BBC three or CBBC in HD? You need to retune your Freeview box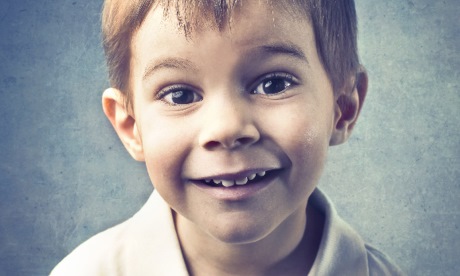 Brian Butterworth
published on
UK Free TV
OK, not too much to look at today, but if you retune your Freeview HD (or Youview) box you will see two text screens:




Channel 73 is for CBBC HD, and 105 for BBC three HD (sorry, Channel 5 HD, you have missed your Freeview slot!)

Thanks to the ever-vigilant Sharealam for spotting that, as well as 63 being ITV3+1.
Comments
Tuesday, 26 November 2013

I have a LG TV in my bedroom and I would like to get HD programmes.
Is this possible and if so any Freeview bos recommendations.
Thanks

Prince A Balwah's 5 posts

Prince A Balwah:

The best on the market will be HUMAX, you will need to first check that your transmitter is providing HD reception.

regards

jamie stevens's 207 posts
jamie's:
map
J's Freeview map
terrain
J's terrain plot
waves
J's frequency data
J's Freeview Detailed Coverage

Every UK transmitter will provide you with 5 HD channels, it's only if you want to get the new HD channels (BBC4, Al Jazeera HD etc) that you will need to check coverage.

Michael's 358 posts
Saturday, 14 December 2013
L
Lou Fashioni
12:07 PM
Southport

I can't receive BBC4 HD at all, have tried re-tuning a few times but nothing?? Any ideas

Lou Fashioni's 2 posts
Lou's:
map
L's Freeview map
terrain
L's terrain plot
waves
L's frequency data
L's Freeview Detailed Coverage

Lou Fashioni: Within your postcode are appartment blocks. If you use a communal aerial system then it might require adjustment to allow the new frequency through. Communal aerial systems are often filtered so as to only allow frequencies used by the designated transmitter through. As this one is new it wouldn't be allowed through.

Contact the party responsible such as your landlord.

Dave Lindsay's 5,724 posts
Monday, 16 December 2013

No sign of BBC4HD on the Todmorden relay. I presume they're not bothering with us second class citizens who have the misfortune to get our TV from a relay. It's tantamount to fraud though, as we pay the full licence fee ; and what is the 303HD channel for as it never appears to broadcast anything.

David Mansell's 67 posts
Tuesday, 17 December 2013

David Mansell: The 303HD channels is now closed and has been replaced by BBC3 HD/CBBC HD - they should be there automatically, if not then you need to retune.

You pay the licence fee to operate television equipment capable of receiving live broadcasts, and since you receive all of the BBC's content in SD I cannot see how you can call it "fraud" - you literally get everything you pay for.

Given the limited amount of frequencies available it is impossible for everyone to get the new com7 and 8 muxes. However it will reach 70% of the population by summer 2014 and their purpose is to drive Freeview HD equipment uptake so that the more efficient DVB-T2 standards can take over - and in the long run it will probably make more channels available to your relay!

Michael's 358 posts

I retuned a while ago and got the BBC3HD and CbeebiesHD on my TV before they started broadcasting. I've retuned the TV twice since 10th December and it still has RB303HD on it along with BBC3HD and CBeebiesHD but no BBC4HD or BBCNewsHD (which are what I want). I don't see why I should pay the full licence fee if I don't get the full range of BBC services.

David Mansell's 67 posts

David Mansell: There are insufficient frequencies available for every service to be received on every kind of tuner throughout the UK. That is why satellite reception is suggested as a way of receiving many of the extra options that could be required. For example the licence fee also pays for BBC Scotland or BBC Wales, but these are only available on Freeview in their respective countries. For that matter the BBC Asian network is only available on medium wave in selected cities, forcing listeners to use DAB (where available) for mobile listening. Increasingly TV will be regarded as a satellite delivered service, with extra coverage for selected services on Freeview and cable in areas of greater population.

KMJ,Derby's 1,811 posts

I live in between Leeds and Manchester, not in the middle of nowhere. I fail to see why I should have to buy a satellite dish to receive a service that other people receive through their aerials, I don't wish to receive BBC Wales or BBC Scotland, merely the BBC services other people receive from the Emley Moor transmitter. I don't understand your last sentence.

David Mansell's 67 posts
Select more comments
Your comment please