Does the BBC or BSkyB spend more on programmes?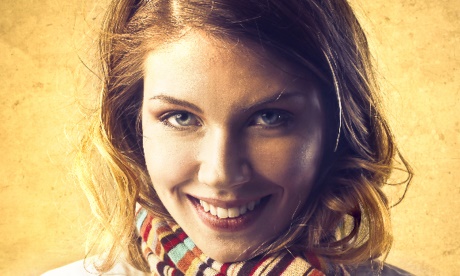 Brian Butterworth
published on
UK Free TV
Once it was unfashionable to have an opinion on accounts. If you needed to have one, you would hire a professional to arrange something for you.

But, no more! Everyone has an opinion about the accounts of the BBC. Is twenty grand a week too much for flying people to Salford? You decide!

I thought it might be instructive to look a little more into the idea that the BBC now has just one quarter of what BBC boss Tony Hall recently called "broadcast revenues" (which is the licence fee plus subscription plus spot advertisements income).

To that end, I have compiled a chart to compare the way that the BBC and Sky spend the money they get from the British public.




The first thing you can't help noticing is that the BBC spends MORE on programmes than Sky. We also know £767m a year (31%) of Sky's programming costs are for the 116 Premier League soccer matches it shows.

Other number to note is that to collect from 26.5m homes costs the BBC £111m (£4 each) , to collect from 10.4m Sky homes (including in RoI) £647m (£62 each).

I suspect you can't help noticing that Sky spends £1.1 billion on "marketing".

As BSkyB is a private company, you can't deny the need to for them pay their shareholders profits. Last year that was £1.3 billion.

A note of caution then: if you could sell off the BBC it will most likely end up costing double for the same service. Just like, some may say, gas and electricity...

The Tony Hall graphic.




Cost of TV Licence over time, which is a Brian Butterworth graphic you will also find on Television licensing in the United Kingdom (historical) - Wikipedia, the free encyclopedia.




For your delectation and delight you can read the 2013 BSkyB Annual report here:

BSkyB Annual Report 2013

And the BBC's here:

BBC Annual Report Financial statements 2012-13


Comments
Wednesday, 11 December 2013
P
Peter Challis
12:03 PM
Brighton

@trevorjharris - so I ask you to tell me how much you pay Sky and you turn it into a sales pitch for Sky Fibre Broadband!

I'm not interested in Sky Fibre Broadband prices but apparently the list price for Unlimited Pro is £30 per month so you must be getting a special discount - are you a Sky employee perhaps?

The list price for Sky HD + Sports+ Movies+ Entertainment Extra is £67.25 per month, so this equates to £2.21 per day or almost 6x the cost of the license fee.

I'm glad you can afford it and feel it is good value for money.

And now you raise Dolby Surround - again and again and again and again...

Peter Challis's 13 posts
Peter's:
map
P's Freeview map
terrain
P's terrain plot
waves
P's frequency data
P's Freeview Detailed Coverage

I am not a sky employee and I don't have any shares.

Don't know why you are so interested in my subscription.

Sky Fibre broadband (38mb/s) is being offered to everyone at half price for a year.

And now for the advert

I get multiscreen for £2.50 month saving £8.75 pm. I get movies at half price at £4 pm. Sky sports I usually can negotiate half price for 6 months a year. Line rental £119.40 paid upfront for a year.

Will drop multiscreen and movies at end of offer. I switch off sports out of season if I cannot get discount. Will re-evaluate broadband at end of contract which is only a year.

Got a new free HD+ box with multiscreen so it was a no brainer. Broadband includes free access to the cloud wifi. Multiscreen includes Sky Go extra so I can use two more mobile devices and download to them.
I get about 73 HD channels including 5HD, ITV2HD, ITV3HD and ITV4HD.

So all in all I think I got a pretty good deal considering the BBC has only 5 channels.


trevorjharris's 367 posts
P
Peter Challis
4:37 PM
Brighton

@trevorjharris - well you certainly negotiated a good deal with Sky - bet you have a good giggle at all those who are paying "list price" for the service.

You may well have a plethora of channels available, but that doesn't worry me - I'm just happy paying 40p per day for all the ones I really want; free-to-air.

HD and surround is nice to have, but not, to me, essential - perhaps they are to you?

As long as you are happy with your deal that is all that matters.You are certainly a "Sky Lover". Hope you can keep the good deals after the 12 months is up.

P.S. can you answer the other, technical points I raised.

Peter Challis's 13 posts
Peter's:
map
P's Freeview map
terrain
P's terrain plot
waves
P's frequency data
P's Freeview Detailed Coverage

@peter
To answer your questions

1) The licence fee negotiation was a bit of a disaster. The BBC seem to cave in to every Government demand. For instance making the BBC pay for the World Service has no justification. Regional HD is a question financial priorities. The BBC finds the money the now famous payoffs but can't finance HD properly. Even some of the new HD channels are not available in many areas.

2) Sorry I am dyslexic.

3) No confict just hate the BBC waisting my money.

4) I have not looked at the bitrates recently. Last I checked ITV was using about 12. It is very easy to see the difference between BBC1 HD and Sky Sports 1 HD.

5) EBU recomendation has not changed as far as I know. They do do tests on hardware encoders but keep the results secret. Don't forget this is a minimum. Blu-ray uses up to 40mb/s.

6) Unfortunatly there is no restriction on picture quality. The analogue 625 line pal system had a very strict quality control standard.

One thing I should say that poor BBC HD quality is not a refletion on the BBC R&D department. It is just that the management ignores them. The previous head of BBC HD is on record as saying that Bitrate has no effect on picture quality!.

trevorjharris's 367 posts
Thursday, 12 December 2013
P
Peter Challis
9:02 AM
Brighton

@trevor

Sorry - but IMHO you really do have a problem and you need to talk to someone qualified. You are holding onto grudges and beliefs about the BBC and are not moving on.

Your statements above look like those of conspiracy theorists who create stories based on a perceived lack of information and just continue to spout the same things again and again.

All major corporations make mistakes - it is just with the BBC, and major public institutions, that they tend to be well publicised.

Hopefully the BBC has learnt from the mistakes it has made in the past and has moved on. Have you moved on?

The BBC has had its license fee capped and has to reduce costs and look as increasing income. Isn't this wonderful news?

Has Sky capped their charges?

With private institutions, even those owned by shareholders, the mistakes are kept quiet to avoid embarrassment and to maintain share price.

You hold on to snippets of information that may well no longer be true and regurgitate them as facts to backup your statements.

Just because PAL had a quality standard and MP4 is only an issue to you. What really matters is the apparent PQ and if you compare current BBC1 HD with BBC PAL DVD the HD PQ is immeasurably better IMHO and they have 5 HD channels using the same bandwidth as 1 PAL channel.

Why aren't you congratulating the BBC on this achievement?

You do not know what bit rates Sky uses, but assume it is higher. How do you measure Sky HD bit rates?

What do other countries in the EU use? I just did a quick check on my PC satellite receiver and the BBC HD rates are very similar to other FTA satellite HD bit rates.

You do not know what the minimum bit rates the EBU recommends now. Perhaps there is no recommendation now? But you persist with old information.

Of course bit rate can impact picture quality at extremes but at normal viewing distances, what is the perceived difference? As I commented previously, I and many others are quite content with what we get FTA. You apparently do not - this is you problem - move on!

You seem more interested in the picture definition than the content of the programmes. You need to get out more and see real life! Have you been to the theatre or a concert recently? Have you walked in the park and listened to the birds and smelt newly-mown grass? All IMHO immeasurably better than AC3 surround sound HD TV.

Sky Sports 1 HD may well have better PQ than BBC 1 HD. What I don't know I don't care about.

You don't know the bit rate of Sky Sports 1 HD. You are making the assumption that the PQ difference you see is related to bit rate. Could there be any other reason? You don't know - you just assume bit rates are the cause.

Yes the bit rate of Blu-ray can be a lot higher then satellite. So Blu-Ray has more definition than Satellite HD. Satellite HD can have better definition than DVD which in turn can be better than analogues. So what?

You seem totally "stuck in the groove" and don't seem to want to get out of it,

Sorry again, but I think you really need to move on, and if necessary seek some professional help.

Peter Challis's 13 posts
Peter's:
map
P's Freeview map
terrain
P's terrain plot
waves
P's frequency data
P's Freeview Detailed Coverage

IMHO, and based on 50 years experience within the TV manufacturing/servicing industries, the key for viewers is whether they can enjoy watching the programme content without any picture or sound artifacts spoiling their enjoyment. It is, therefore, somewhat subjective as to whether people prefer SD or HD or 625PAL, etc. It is for technicians and engineers to provide an enjoyable viewing experience. We can do nothing about content, that's up to BBC, ITV, Sky, etc.
If a viewer feels the need to comment on picture quality issues then there is a problem, but as we've seen on this and other websites most people don't care *how* it happens as long as it gives them the pleasure they expect.

MikeP's 3,056 posts
Friday, 13 December 2013

I have come to conclusion. When i did have sky i found there was alot of programmes and movies being repeated to the death. and this is why i got rid of sky now am happy viewer with freesat... just a shame not all channels on there dont carry subtitles. but we can't have it all i suppose.

Rob's 171 posts
Saturday, 14 December 2013

Really annoys me that sky viewers moan about the BBC. How many programmes does sky make? Most of them are just bought in (and from the US) Does anybody take into account all of the orchestras that the BBC run all around Britain.

Richard's 30 posts
Sunday, 15 December 2013

Very unhappy about this thread not least because the OP misses the point, as has been said, about cost of revenue collection: the BBC is (to all intents) an arm of government so its costs are marginal - collection of a government tax.

Then there is the truly shabby way trevorharris is treated: he has a different opinion from most here and from what I read it is based on facts e.g. HD PQ.

I refuse to have Sky (Murdoch, say no more) and am thoroughly fed up with the BBC's lousy programming, lack of sport etc.

I also object to paying a penny to a state broadcaster that is heavily politically biased (in the '97 general election Labour activists were working alongside BBC staff in news rooms!).

I'd scrap the BBC in a heartbeat and leave them to compete on an even playing field. If that meant the loss of a couple of TV channels and a few radio channels so be it: just who cares about BBC Three?

That said, I'd happily pay a minimal fee to a private company just for BBC2 & 4 plus parts of R2, 3, 4 and WS - provided political bias is removed.

th said he's not a Sky employee so how many BBC supporters are employed by it? /sarc

Richard Baguley's 85 posts

trevorjharris, You contradict yourself a little by not accepting a pleasant watch of snooker on the BBC (free of interruptions)but you have SKY sports who broadcast plenty of snooker but is spoilt by all of their advert interruptions. I have Sky but only usually watch the sports channels and as for SKY news the wife & I have given up from 6.45 am to 9am because of the amount of adverts that interrupt the papers so unprofessionally.

When I pay £600 per year then its an insult the amount of advertising you have to endure especially all of the betting adds during family daytime viewing.

Give me BBC anytime but unfortunately they have been forced out of most sports coverage due to the high costs. SKY do very little production intervention when covering most sports from the States and hence we have to endure the studio "muppets" discuss all of the time filling mostly boring conversations or watch a computer golf swing simulator!!.
In contrast the BBC when they do cover golf from the States they transmit an hour after play starts and record all of the broken coverage to make a pleasurable continuous coverage with English commentators at the course and not in the UK as SKY do.
I rest my case, if the BBC disappeared we would all be worse off .The BBC is respected all over the world far more than any commercial broadcaster is.

Brian Wright's 77 posts
Select more comments
Your comment please