Small change the UK Free comments system to help improve site performance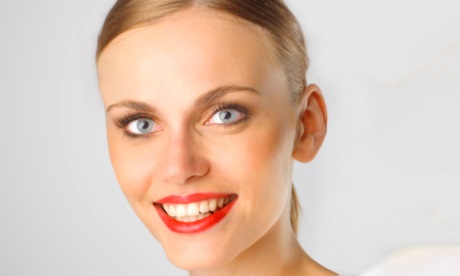 Brian Butterworth
published on
UK Free TV
I've been looking at the usage figures for the site in 2014 and I see that it breaks down like this:


Windows PCs 52%
Apple Macs 8%
Mobile devices 19% (half iPhone, half Android)
Apple iPad 13%
Other tablets 5%
Modern Windows and Macs seem to have no problem with the UK Free TV, but there seemed to be a problem on mobile devices which have limited memory and CPU
power
.
For this reason, I have modified the comments system show less comments per page, and also require a click to show the comments.
Initial testing seems to show that the site loads much faster for all classes of device and is more-or-less instant on mobile devices.
If you have any comments, please leave them below: after clicking "show comments".
Comments
Wednesday, 5 February 2014
J
John Corish
4:07 PM
Carmarthen

How do I register my email address to get updates from UKfree tv?

John Corish's 1 post
John's:
map
J's Freeview map
terrain
J's terrain plot
waves
J's frequency data
J's Freeview Detailed Coverage

By posting a comment!

Briantist's 38,906 posts
Thursday, 6 February 2014

I wish more sites would consider how their structure affects their usability. For instance, I find that many newspapers have so many advertisements that they cause serious problems on older machines. The Telegraph and Independent both do this. Another thing is when sites link to their advertisers' servers, rather than hold the adverts on their own servers. This slows down loading of websites incredibly, even when a very fast connection is available. Just one bottleneck in the chain can cause the whole site to hang. Very annoying.

I congratulate you on taking the time and making the effort to ensure that everyone can read your site easily. (51.4634,-2.5264)

Charles Stuart's 159 posts

Has anyone tried hooking one of the new style SMART boxes to a Humax Foxstaf receiver? currently it use an Ethernet connection to receive iPlayer in Channel 901. Humax say they do not support.
Thanks
Mike

Samsung Note 10.1 tablet runnin 4.12

Mike Gordon's 8 posts

Why can't people post in the correct area?????

Ian's 497 posts
Ian's:
map
I's Freeview map
terrain
I's terrain plot
waves
I's frequency data
I's Freeview Detailed Coverage

Ian: Can't or don't?

Only one I can fix!

Briantist's 38,906 posts

Very true

Ian's 497 posts
Ian's:
map
I's Freeview map
terrain
I's terrain plot
waves
I's frequency data
I's Freeview Detailed Coverage
Friday, 7 February 2014

Charles Stuart: Thanks for your kind comments.

I note, with interest, that the new "Alpha" of their 'Full Responsive" site seems to be VERY decluttered.

Briantist's 38,906 posts

Mike Gordon: So people made a mistake, get over it.

Mike Gordon's 8 posts
Saturday, 8 February 2014

Briantist
I like your refreshing approach - well done.
Sadly, as someone else here says, not all website providers consider the end user experience. For example, the BBC News website uses several 'trackers' and image inserts that are not on the same server as the News site, so sometimes you have to sit and wait for items (often irrelevant) to load before you can read the real story of interest. One example is their use of www.emf.bbc.co.uk which is, as far as I can ascertain, a data gathering service that runs even if you have set uyour browser to not respond to such - and if you have allowed the response the delay can still be several minutes! Not good for use mere news readers!
But this site loads very well now on both laptop, desktop and Galaxy Tab2.
Thanks and well done.

MikeP's 3,056 posts
Select more comments
Your comment please