Small change the UK Free comments system to help improve site performance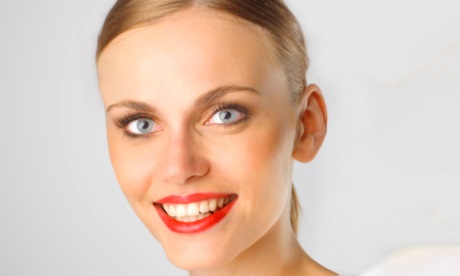 Brian Butterworth
published on
UK Free TV
I've been looking at the usage figures for the site in 2014 and I see that it breaks down like this:


Windows PCs 52%
Apple Macs 8%
Mobile devices 19% (half iPhone, half Android)
Apple iPad 13%
Other tablets 5%
Modern Windows and Macs seem to have no problem with the UK Free TV, but there seemed to be a problem on mobile devices which have limited memory and CPU
power
.
For this reason, I have modified the comments system show less comments per page, and also require a click to show the comments.
Initial testing seems to show that the site loads much faster for all classes of device and is more-or-less instant on mobile devices.
If you have any comments, please leave them below: after clicking "show comments".
Comments
Saturday, 8 February 2014

Briantist
I like your refreshing approach - well done.
Sadly, as someone else here says, not all website providers consider the end user experience. For example, the BBC News website uses several 'trackers' and image inserts that are not on the same server as the News site, so sometimes you have to sit and wait for items (often irrelevant) to load before you can read the real story of interest. One example is their use of www.emf.bbc.co.uk which is, as far as I can ascertain, a data gathering service that runs even if you have set uyour browser to not respond to such - and if you have allowed the response the delay can still be several minutes! Not good for use mere news readers!
But this site loads very well now on both laptop, desktop and Galaxy Tab2.
Thanks and well done.

MikeP's 3,056 posts
Sunday, 9 February 2014

MikeP: Thanks.

I guess that the BBC site is having to do lots of tracking to ensure that the correct content is provided to UK and non-UK visitors.

The only tracking that I use is Google Analytics. Which I really like because of the "real time" view it has, and also the ability to work on my Nexus 4.

Briantist's 38,908 posts
Monday, 10 February 2014

Just in case that anyone is interested, I have found two tools very useful for improving site performance.

First is the excellent Google Chrome browser's "PageSpeed Insights". Just press F12 (or choose "Developer options") and the last option for PageSpeed.

For an external test, I use Pingdom's excellent Website speed test

Briantist's 38,908 posts

Also, I have two "exciting" new features for UK Free TV, which I'm going to post up "beta" version of very shortly.

Briantist's 38,908 posts
Tuesday, 11 February 2014

I've done some extra changes.

1. I have moved the Twitter feed to a separate box on the right hand side;

2. I have changed the software and capabilities of the AWS "image" servers. The three servers now share the load of providing images more equally.

3. I have updated the "http cache" headers to make changing from one page to the next better;

4. I have changed the way the font loads for the headers: the redraw of that text is now much better from a visual point-of-view

Briantist's 38,908 posts
Sunday, 16 February 2014

i have asked u so many times if freesat are going to get some more channels if u could let me no many thanks

leslie rainer's 43 posts
Monday, 17 February 2014

leslie rainer: Weirdly I have replied to your question many times. Can I refer you please to my previous answers?

ITV Be will be added to Freesat when it starts.

Just from memory, we have had five new BBC HD channels in the last couple of months.

Briantist's 38,908 posts
Sunday, 2 March 2014

On UK Free TV Website i can't see how to start a new topic?

One question is, why is it with Sky HD and Sky plus boxes are people still getting Playback is not available or pause is not available and there is also the fact you cannot view recordings you already have recorded. I know you have to subscribe, but how is it that they block a person from using these functions. Is there a way of bypassing the circuitry? Another one that annoys me is: The sky cards you use are coloured white, if you take one from one box to another, all you get is "This is the wrong card for the set top box" Why is this? They are plastic cards with intergrated circuits mounted to them. What are you suposed to do about it. Is there a menu setting?

Michael's 368 posts

Michael: That's correct. It's my website and I decide on the topics discussed!

To answer your question: you're seeing things the wrong way around.

Sky+ and Sky+HD boxes require constant authorisation from the encrypted data stream provided by Sky Subscriber Services Ltd on the various Astra satellites.

The microprocessor in the viewing card has to provide the software in these boxes with "this function is authorised" for the said software to provide a given function.

Without

a) a valid viewing card;

b) a satellite signal; and

c) payment to SSSL

The software doesn't see the authorisation message and doesn't provide the functions to the user.

Clearly Sky are not stupid enough to encode a simple work around into their software. That would be - clearly - against their business model.

When you get your "free" box from Sky you signal a contract saying you will provide them with at least £10 a month if you want "Sky+ functionality". No one is forcing anyone to sign a contract with Sky.

Their offer is clear: PVR facilities require subscription.

Upgrading from Sky+HD to Freesat+HD | Freesat | ukfree.tv - 11 years of independent, free digital TV advice

Briantist's 38,908 posts

Michael: Other successful companies do much the same. Apple have made megabucks from their "fancy walled garden" business model.

Sometimes it doesn't work: MIcrosoft have suffered because they tried to create a "Sky+"-style lock in with both Windows 8 and XBox One.

I expended much good-will with the BBC in the past when they tried to create a Microsoft lock-in with their Digital Rights Management.

I think history has proved what I said was correct: the BBC shouldn't be trying to side with ONE commercial technology company.

Briantist's 38,908 posts
Select more comments
Your comment please