Why the BBC should abandon 700+m "regional news" to fund local radio, BBC three,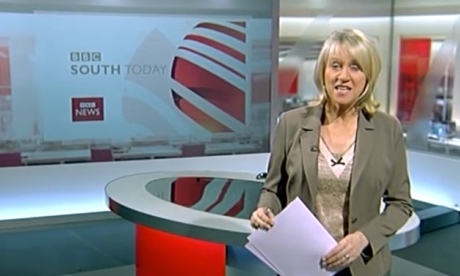 Brian Butterworth
published on
UK Free TV
Why am I making these proposals in the first place?
Following the recent announcement to "take
BBC three
online", I thought I would take a look at the BBC programme budget and see if there was an alternative.
It seems to me that to reduce the BBC budget by 0.5% by taking a service which is valued by a normally hard-to-reach demographic was unfair.
And I think there is a gaping hole in the budget of BBC One that needs urgent attention.
With the renewal of the BBC Charter coming up soon, now might be the time to act.
What am I proposing?
I am saying that the BBC needs to abandon BBC local news in England and
Wales
because it costs a fortune to provide, is poor value for money and it is not very good.
I am saying that the hundreds of millions of pounds spend should be used to provide:
Funding a new family-comedy slot at 6:30pm on BBC One;
Funds to keep broadcasting BBC three as a TV channel for the next decade;
Funds to make BBC FOUR a better service;
Money for local radio to improve the local radio news websites (and Red Button) and provide a full local news service in the 6:30pm-7pm slot.
Provide a Scottish Six news programme at 6pm on BBC One Scotland, and a similar service for Northern Ireland.
Save £615 million pounds;
BBC - Press Office - BBC Nations & Regions
"BBC Nations & Regions is the largest regional broadcasting operation in the UK- accounting for more than £550m of BBC expenditure and employing nearly 7,000 staff across the UK."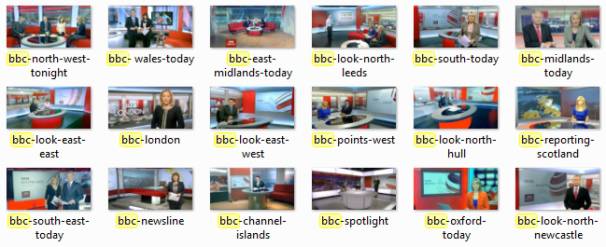 At 2014 prices, half-and-hour evening slot costs £715,000,000 a year.
The problem with regional news
The first problem with regional news is that it is very expensive - costing £715m a year. That's more than enough to fund BBC local radio FIVE times or
BBC TWO
, BBC three AND BBC FOUR.
The second problem is that it is poorly targeted. Even back in the 1960s the BBC observed:
"The boundaries were drawn some forty years ago not on any basis of community interest but to match the range of the transmitters. These are regions devised by engineers rather than sociologists. We respect the loyalties which the present English Regions have created but we now propose to replace them with eight smaller and more socially logical regions. " -
Broadcasting in the Seventies
The current regions are too large to be socially logical and provide local news to anyone. Real people are interested in what happens in their street, their town. If they live in a city, they care what is happening in their part of the city.
No one
really
care what's happening in their "
region
". To spend over £700m a year on a service to these areas is wrong.
The reason for them is they are a legacy of the start of the ITV
network
in the 1950s and 1960s. The BBC had to match a network of ITV companies that most people have long since forgotten about.
The Scottish issue
The government and legal system in Scotland (assuming that it stays within the Union) is different to that in England and Wales. Because of this a special 6pm programme for BBC One Scotland should be provided. This should use the main
BBC news
packages for international and UK-wide news, but also provide suitable Scottish Parliamentary and domestic priority stories.
The Northern Ireland Issue
Exactly the same arguments can be made for Northern Ireland: therefore a 6pm news programme "edited and re-purposed" for the province is also essential.
What to do with the £715m saved?
Firstly there needs to be some funds allocated to Scotland and Northern Ireland for their special 6pm and 10pm news.
Then £20m should go to enable BBC local radio in England to provide a comprehensive news programme at 6:30pm and 10:25pm and training, staff and support to ensure that the BBC local radio news websites are fit for purpose.
£30m should go to BBC three to enable it to be kept as a television service. It is important to not disenfranchise those young adults who can't or won't go online.
£50m should go to BBC FOUR. It is an excellent channel that suffers from having too small a budget to provide what it does in enough
quality
. This money should be able to provide a weekly hour of new science, history, arts, international affairs and
And what of the empty slot between the BBC News and The One Show?
I propose that BBC One takes a leaf out of BBC Radio 4 and uses the slot as an comedy antidote to the news. Five slot might mean a panel show (say, QI), a stand-up show (like Russell Howard, but pre-watershed), something leftfield (like The Might Boosh) and there's still room for some satire.
Comments
Friday, 21 March 2014

Why don't they just show commercials and have done with it, they spend far too much time advertising their own shows and DIGITAL RADIO. That would mean the tvdinosaur would be banished and lives would be simpler for the UK residents.

Carl's 3 posts

I do use the BBC, regional news, radio and occasional BBC programs. Yes there is only so much advertising revenue to go around and some one has to lose out, market forces, survival of the fittest and all that.

Ian's 497 posts
Ian's:
map
I's Freeview map
terrain
I's terrain plot
waves
I's frequency data
I's Freeview Detailed Coverage

Carl:
One of the things many people like about watching BBC TV services is the complete lack of commercial advertising. Their own adverts are not commercials but some still don't like how many there are.
Funding by advertising has a limited 'pot' to share out and the cost is added to the price you pay for the products shown.
It's never an easy balance to strike between how much advertising is done and the cost of that advertising. Firms go to great lengths to calculate the 'cost/benefit' of different forms of advertising on on different media, TV is just one of many competing for what funds may be made available by the advertisers. As there is a limit to the 'pot of gold' if the BBC were to try taking advertising revenue then some other medium will lose out.

MikeP's 3,056 posts

MikeP: We should also remember that all channels, especially the commerical ones, show 'adverts' for their own programmes. Thats natural - its to remind viewers what else is available, what coming up and whats on demand, etc. People may not like the 'ads', but obviously they work, which is why they are used.

As for the idea of the 'survival of the fittest', as MikeP points out ' if the BBC were to try taking advertising revenue then some other medium will lose out'. That other medium might well be something else that we also value.

MikeB's 2,579 posts

Ian: In order to to maintain the same level of service the radio and TV industry must continue to receive the same or more revenue. It is quite possible , given the finite level of advertising revenue that is available, that without the TV licence the only other option would be a subscription package. To maintain the status quo this could well involve BBC plus ITV, C4, C5 and Sky 1 forming a "starter pack" for say £150 per year. The existing Sky packages would be extra tiers on the subscription. Should anyone decide to use catch-up TV instead this could be free to subscrbers to the starter pack, but charged as pay-per view to non subscribers at say £1 per hour, such a rate for most viewers being a vastly more expensive way of viewing TV. If you think this could not happen, consider the current and planned involvement of ITV with Sky subscription TV and note that ITV player requires viewers to open an account, and ITV has plans to offer commercial free viewing for payment of a fee!

KMJ,Derby's 1,811 posts
Monday, 24 March 2014

I agree .... Having watched some of the "local" news programmes in the English regions, I feel they are of poor quality considering the money spent. I also think that if Scotland votes to go their own way the BBC should pull out completely north of the border thus making more money available to BBC Three & BBC Local Radio

Trevor's 2 posts

MikeB/MikeP: On a point of nomelicture, the paid-for spots to promote products and services on TV are referred to as "spot adverts".

These are distinct from visually similar non-programming shorts for the broadcaster's own products and services, which are called "promos".

There are Ofcom limits to "spot ads" and no limits whatsoever for "promos".

Sometimes the line is very blurred. Channel 5 often does those "send a premium text and win something" so-called-quizzes. There are "promos" not "spot ads".

Briantist's 38,908 posts
Wednesday, 26 March 2014

The regional news on Look North from Leeds is, in my opinion, well worth the money and is much better than Calendar on itv. They had a good team with Harry Gration, Christa Akroyd and Paul Hudson, who all gelled well. The replacement for Christa (who left suddenly), Amy Garcia is a good replacement. I like to see news that matters to me and the BBC are the people to do it.

And finally... BBC comes clean over split with Christa Ackroyd - Yorkshire Post

If the BBC used the time wasted on BBC One (Simulcast of BBC News at night) and BBC TWO (This is BBC Two at night), and cut down on the repeats, they could get rid of BBC Three and BBC Four. I remember when I was a child, there was only two TV channels - BBC VHF C2 and ITV VHF C10. Those were the days. (YO422QG)

Betamax_man's 43 posts
Wednesday, 10 December 2014

Of course, the utterly barmy thing is the introduction of even smaller scale, community, stations on Freeview. The ones in major centres (e.g. London) will thrive*; the rest will be amateurish stuff put out by people who want to be on the telly.

It's a legacy from Jeremy Hunt's days in CMS and his stupid question "why can Birmingham Alabama have 8 local stations and Birmingham UK have none". The question was based on a false idea: the 8 stations are affiliates of national US networks; a bit like Westward and Tyne Tees were in the ITV (and we know what happened there). ITV has long been crying poverty over regional news programmes and was actively campaigning for licence fee monies to fund it.

(* And, I'd wager, will become players for national distribution in a few years time. Commercial (local) radio has made the template.)

H J Hill's 17 posts

Betamax man: How would they save any money? If your not showing BBC news on 1 at say 4am, you've got to fill it with something else. The electricity bill is a very small part of the budget, and your paying for the transmitter in any case. And since your paying for the news anyway...

And I like BBC 3 and 4!

MikeB's 2,579 posts
Select more comments
Your comment please