TV Licence decriminalization: just how much is it going to cost you?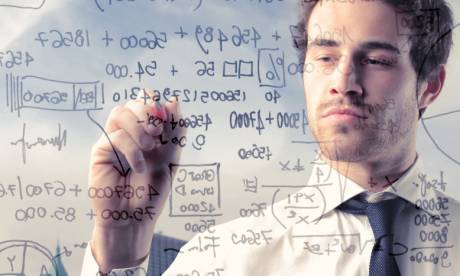 Brian Butterworth
published on
UK Free TV
You can see the appeal of using "civil recovery" for non payment of the TV Licence but it is not going to come without a cost.


In the diagram below the BBC 2013** service costs are shown on the left, and the current and potential income streams on the right.
The cyan arrow is the current Licence Fee income, the blue and green arrows are two possible
subscription
levels - "80%", "70%" and "60%" refer to the percentage of UK homes taking the BBC subscription.
I have factored in £4.83 a month for the cost of subscription
services
over what Licence Fee collection currently costs. This is based on BSkyB Annual Report figures. If the BBC had to provide a scramble and payment service for
Freeview
, this would be the baseline cost for this too.
The magenta arrow shows the total current adverting revenue for ITV and STV and
UTV
.
The proposed levels of the BBC service subscription are shown in the second graph.
This graph shows the how BBC subscription income would relate to the current Licence Fee levels for take-up levels of 50% (blue), 60% (orange), 70% (green) and 80% (blue).
For example, if there was an 80% take-up of services, the BBC would need to charge £18 per month to maintain the current service level. At 60%, for no cuts to services would require the charge to be £23 a month.
**The Licence Fee is also funding the
BBC World Service
radio and S4C from 2015 onwards.
Comments
Thursday, 27 March 2014

Rob: Really Brian I didnt think of that........ well like i say its only time will tell that one day hard drives be consigned to history..... I know there are SSD drives but heard they are not stable or cheap too..... just have to see what happens in future coz sooner or later we have to upgrade to Ultra HD tv system.....I feel technology has moved on very fast pace... not like the old days when the same design lasted 20 years in the 70's and 80s

Rob's 17 posts

Rob: I was thinking along the same lines as far as SSD's are concerned (a liittle pricey at present), but I can see exactly why a Cloud system would be the last thing any broadcaster might want.

If you recorded something on subscription TV, and uploaded it to your cloud, there is nothing to stop anyone you give acces to watching it as well. Think 'Pirate Bay', and you'll understand why they dont want you to do that. Instead, you have ondemand, or pay-per-view. Makes much more sense for them.

Technology tends to move in fits and starts. In the early sixties they moved up to the 525 line system, and then colour came in 1967-8 (and new colout TV then was £350 - about £4500 now). LCD, plasma, LED, 4K and OLED are all panel tecnology, while the tuner has gone from analogue, to DVB-T, to DVB-T2. However, there is nothing to stop you using a TV you bought in 1964 right now, and possibly for the next decade, and long as you can find a DVB-T2 tuner to connect to it.

MikeB's 2,579 posts

Rob: Thats true Mike B i have an 1967 HMV black and white valve set still works as good as new.... true about DVB T2 not many have scart socket or video out for re modulate to RF for old tvs.....

Rob's 17 posts

Rob: You could get an RF modulator, but on the whole, why worry?

MikeB's 2,579 posts
Select more comments
Your comment please