What is going to happen to the free-to-view satellite cards?

Brian Butterworth published on UK Free TV
Archived 10301
According to the BBC:
If you have a Free-to-View (or 'Solus') card or if you have a Sky card, but have stopped paying your subscription to Sky
If your
card
looks like this:
or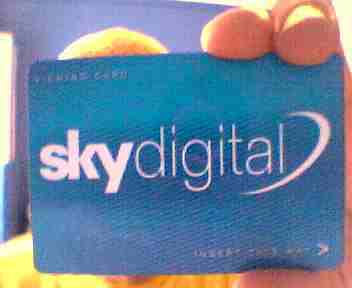 You will still get the BBC
channels
that are "Free-to-Air", and the correct regional (or national) version of BBC ONE at 101, and
BBC TWO
at 102, until September.
The box
will then default to BBC ONE
London
at 101, and BBC TWO England at 102, independent of where you live in the UK. Your local BBC regional
output
will be available in the
941-962 numbers
of the EPG.
However without your viewing card
you will lose itv-1, Channel 4, and five.
Please
see here for your options
.
If your card looks like this: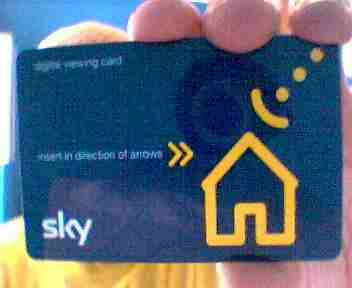 You will get access to all the free-to-air channels, and the free-to-view channels.
You will get your correct regional (or national) version of BBC ONE and BBC TWO, plus your localised ITV
region
, at channels 101, 102 and 103 respectively.
Additionally, if you live in England, a local version of BBC ONE will appear at
channel
101 when these variants launch on 29 July 2003.
If you live in
Wales
you will get S4C at Channel 104, instead of
Channel 4
. However you can still access Channel 4 on channel 184.
You will be able to get all the other regional and national variants of BBC ONE and TWO in the
941-962 numbers on the EPG
from the end of July, regardless of where you live.
Your card will continue to work for between three and five years.
Comments
Wednesday, 22 June 2011

Hi,
I have sky HD in the lounge and have sky+ in one of the bedrooms on multiroom.
I've just purchased an octo LNB. Can I connect an old sky box without a card and receive the free channels or will i have to purchase a FTV card from sky?

Jaime's 1 post
Saturday, 9 July 2011

we have just been given a sky+box but can't get it to work we already have a sky digi box with a viewing card what do we have to do now?

clarke's 1 post
Sunday, 17 July 2011

Jaime: Yes, just connect it up. You only need a card if you want to watch PICK TV, 5* and 5USA.

Briantist's 38,844 posts
Wednesday, 19 October 2011

hi,
i used to be with sky but cancelled my subscription about a year ago, i have been getting all the free channels but now my sky box has started playing up, if i get a second hand box what do i do about the card,do i use the old one or do i get a new one or try to get box with card,thanks,mark

mark's 2 posts

mark: You can use your existing card if you want, but I would first try the three methods listed on the My Freeview box has no EPG, is blank on FIVE, ITV3, ITV4, ITV2+1, has no sound or the channel line up is wrong | ukfree.tv - independent free digital TV advice page.

Briantist's 38,844 posts
Monday, 27 August 2012

Can i get Freeview channels with a sky boxs in my caravan with out a viewing card thanks

STEPHEN LEE's 1 post

STEPHEN LEE: Yes, on the assumption that you have a dish installed and that you are referring to Sky's "free to view" channels.

jb38's 7,179 posts
Wednesday, 19 September 2012

Hi there,
I no longer subscribe to Sky but still have the working equipment. My Sky+ box will not record without a current subscription card even for the free-to-view channels, is it possible to overcome this problem without re-subscribing to Sky?



Brian's 2 posts

Brian: The answer is no, as Sky permanently retains the access codes necessary to enable the recorder / playback side of the box to operate, and as you obviously already realise will only allow access to them with appropriate payments being made in the form of a subscription, there being no way around this.

jb38's 7,179 posts
Select more comments
Your comment please