What is going to happen to the free-to-view satellite cards?

Brian Butterworth published on UK Free TV
Archived 10301
According to the BBC:
If you have a Free-to-View (or 'Solus') card or if you have a Sky card, but have stopped paying your subscription to Sky
If your
card
looks like this:
or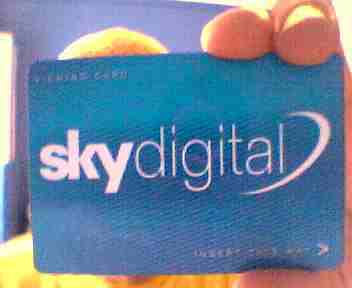 You will still get the BBC
channels
that are "Free-to-Air", and the correct regional (or national) version of BBC ONE at 101, and
BBC TWO
at 102, until September.
The box
will then default to BBC ONE
London
at 101, and BBC TWO England at 102, independent of where you live in the UK. Your local BBC regional
output
will be available in the
941-962 numbers
of the EPG.
However without your viewing card
you will lose itv-1, Channel 4, and five.
Please
see here for your options
.
If your card looks like this: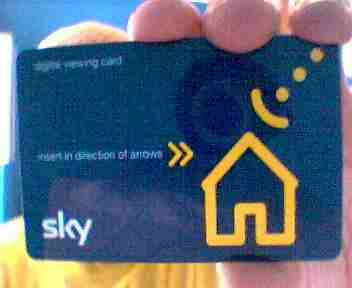 You will get access to all the free-to-air channels, and the free-to-view channels.
You will get your correct regional (or national) version of BBC ONE and BBC TWO, plus your localised ITV
region
, at channels 101, 102 and 103 respectively.
Additionally, if you live in England, a local version of BBC ONE will appear at channel 101 when these variants launch on 29 July 2003.
If you live in
Wales
you will get S4C at Channel 104, instead of
Channel 4
. However you can still access Channel 4 on channel 184.
You will be able to get all the other regional and national variants of BBC ONE and TWO in the
941-962 numbers on the EPG
from the end of July, regardless of where you live.
Your card will continue to work for between three and five years.
Comments
Wednesday, 19 September 2012

Brian: The answer is no, as Sky permanently retains the access codes necessary to enable the recorder / playback side of the box to operate, and as you obviously already realise will only allow access to them with appropriate payments being made in the form of a subscription, there being no way around this.

jb38's 7,179 posts

Thanks jb38. Looks like Sky win yet again.

Brian's 2 posts

Brian: Well you could always go with Freesat and especially a Freesat twin tuner PVR, as there are not that may channels that are available on Sky that aren't on Freesat and vice-versa, and of course there are no running costs with Freesat in the same way as there are with Sky.

jb38's 7,179 posts
Select more comments
Your comment please