BBC Three Week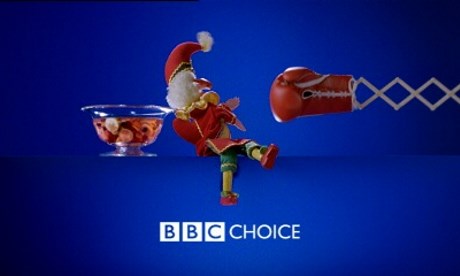 Brian Butterworth
published on
UK Free TV
I thought that with the impending decision by the BBC Trust to make BBC Three an "online only channel" I would take the opportunity to look the intriguing matters arising from this.
I am going to divide this into 5 articles:
In the first article I am going to look at the history of BBC 3 in the context of digital television channels generally. This is going in to start with the BBC's extending choice manifesto current situation.
In the second article I will be looking at the technical challenges to TV in the coming decade: in particular the competition between television broadcasters and phone companies for the use of "the airwaves".
The third article will look at creative challenges of the coming decade and funding for new creative works and how this impacts on the licence fee, advertising, subscription services and how we pay for broadband.
On Thursday I'm going to write about what television is going to look like in 2025. Will there still be channels? Will people still be watching live TV? Will personal video recorders be a thing of the past? Will channels like "Dave" be something to our grandchildren, with faint nostalgia?
The last article on Friday, I will wrap up the above and decide if the BBC's policy for BBC Three is a good one.
Comments
Monday, 2 February 2015
Richard Cleverley
1:23 PM


Where is the first article then?

Richard Cleverley's 3 posts

Richard Cleverley: Really sorry, I have a broken wrist... BBC Three week: the history of BBC Three

Briantist's 38,902 posts

Briantist: Although fully appreciating your present predicament of suffering from a somewhat debilitating wrist problem, however, once you are back in the swing of things I was wondering if you could update the info with regards to Vintage TV on LCN242, as it still appears on all of the Mux channel programme listings as being on COM5 when its actually on COM4.

Thanks / JB

jb38's 7,179 posts
Friday, 6 March 2015
G
geoffrey o'neill
9:42 PM
Stockton-on-tees

could we have another local radio station tees radio would be my chose at the moment Newcastle is the nearest.

geoffrey o'neill's 24 posts
geoffrey's:
map
G's Freeview map
terrain
G's terrain plot
waves
G's frequency data
G's Freeview Detailed Coverage
Your comment please