How do the two new national DAB radio bids compare?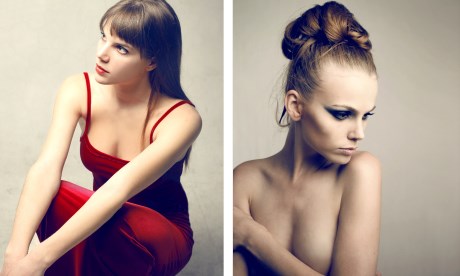 Brian Butterworth
published on
UK Free TV
It is interesting to see the two new bids from the second national DAB multiplex.
Now that the first one is full, and that in London there are the other full multiplexes, it is instructive to see what the market has discovered about the digital radio listener.
Contrary to some expectations – especially of the BBC – listeners are interested in having a wide selections of radio stations, rather than audiophile levels of quality.
With the DAB system now also proving local radio to most of the UK, and DAB listening overtaking analogue, the launch of national 2 would seem timely.
Is worth recalling that Channel 4 previously won the licence and cancelled their service in 2008 due to the sudden recession.
There's not much between the two bids in terms of transmitters (Listen2Digital 42, Sound Digital 45) but L2D promises much better coverage in terms of homes and roads.
| Service | Provider | | Current DAB | Freeview | Sky |
| --- | --- | --- | --- | --- | --- |
| Absolute 80s | Bauer Radio | SD | National 1 | no | 0200 |
| British Muslim Radio | Asian Sound Radio | SD | NEW SERVICE | no | no |
| Chris Country | Chris Country Broadcasting | L2D | ONLINE ONLY | no | no |
| DAB+ channel | TBC | SD | no | no | no |
| Fun Kids | Children's Radio UK | L2D | London 3 | no | no |
| Gaydio | Gaydio Digital | L2D | London 3 +2 | no | no |
| GEM | Orion Media | L2D | Derbyshire +2 | no | no |
| Heat Radio | Bauer Radio | SD | London 1 +21 | 716 | no |
| Jazz FM | Jazz FM Investments | SD | London 2 | no | 0202 |
| Kisstory | Bauer Radio | SD | London 2 +20 | 714 | no |
| Magic Mellow | Bauer Radio | SD | no | no | no |
| Nation | Town & Country Broadcasting | L2D | North West Wales | no | no |
| Panjab Radio | Panjab Radio | L2D | no | no | 0130 |
| Planet Rock | Bauer Radio | SD | National 1 | no | 0110 |
| Premier Gospel | Premier Christian Communications | L2D | London 3 | no | no |
| Premier Radio | Premier Christian Communications | L2D and Proposed | National 1 | 725 | no |
| RT Radio 1 | RT | L2D | Ireland | no | 0160 |
| Sabras | Sabras Sound | L2D | Leicestershire | no | no |
| Share Radio | Share Radio | L2D | London 3 | no | no |
| Sunrise Radio | Sunrise Radio (London) | SD | Bradfrd&Huddersf +3 | no | no |
| talkBUSINESS | UTV Media | SD | NEW SERVICE | no | no |
| talkRADIO | UTV Media | SD | NEW SERVICE | no | no |
| talkSPORT 2 | UTV Media | SD | NEW SERVICE | no | no |
| TBC contemporary hits | Confidential | L2D | NEW SERVICE | no | no |
| TBC food | USP/Confidential | L2D | NEW SERVICE | no | no |
| TBC jazz | Confidential | L2D | NEW SERVICE | no | no |
| TBC modern rock | Confidential | L2D | NEW SERVICE | no | no |
| TBC sport radio | Confidential | L2D | NEW SERVICE | no | no |
| UCB Inspirational | United Christian Broadcasters | SD | London 2 +2 | no | 0136 |
| Upload Radio | Folder Media | L2D | NEW SERVICE | no | no |
| Virgin Radio | UTV Media | SD | NEW SERVICE | no | no |
| Wireless | Age UK | L2D | London 3 | no | no |
| | | | | | |
Both bids have six stations not on air at this time.
Sound Digital is 40% Arqiva, 30% Bauer, 30% UTV.
Listen2Digital is 45% Orion Media, 35% Babcock Communications, 20% others.
Also of note this time: no moving of any BBC services to this multiplex.
Comments
Tuesday, 10 February 2015

Well no surprise really!
The UK punters want more and more (DAB radio) channels and are not bothered enough about their sound quality.
My greatest dissappointment is that DAB radio was hi-jacked and the quality of VHF/FM mostly left behind for good.
Such a shame when I had hoped that we would end up with DAB radio both quantity and quality.
At least the likes of internet radio stations Linn Jazz and Linn Classical are available. (Hopefully).
Advertising seems to be increasing in irritation on every entertainment platform! Because of that I have stopped using some.
Dreams.........and reallity...................

michael scott

michael scott's 8 posts

I have noticed that they have turned down FM transmitting power so it's not as good as it was before.... very annoying.... i dislike DAB as its sound so compressed and not so clear on the ear.... and I am Deaf!! if i can tell its rubbish how is it for people who can hear well.....

rob's 171 posts

Would be good to give <<UCB Inspirational>> a national outing, as I very much enjoy listening to their London2 transmissions!

Stephen Alden's 8 posts

WSondering why their is not a national JEWISH radio station within the proposals. If it is good enough for British Muslim's, clearly the Judo-Christian community is underserved at present. Listen to JCOM, community radio from LEeds which carries Jewish programmes and local information. Spectrum 558, also carries a Jewish programme on Sunday evenings.

Stephen Alden's 8 posts

Stephen Alden: The Muslim population in the UK is about 4.8%, many of which still have English as a second language. The Uk Jewish population is about 2%, and dont. Its nice that there are some local community radio, but good luck getting investors for a national station.

MikeB's 2,579 posts

This will mean more sub 128k mono or joint stereo radio stations and even more poorer reception quality and robustness-that's the way isn't it? quantity over quality! DAB is so inefficient with it's outdated musicam compression and MP2 codecs that you cannot have quality and quantity at the same time. If you as broadcaster want stereo quality good bit rate transmissions then you HAVE to pay for it AND dearly, on the other hand if you are happy to accept RUBBISH low bit rates and poor sound then it will be OK for you.

If you think I am going to DAB think again-as long as the quality and reception remain dire across the UK as they currently are then I don't see why I should change, Freeview/Freesat/Sky and online offers much better quality over DAB, also the other problem with DAB is the powerhungryness of the sets-a set of good high power alkaline batteries in a DAB radio barely last a fortnight and the setmakers will have to improve on this AS WELL before I EVER invest in a DAB set EVER AGAIN, I had DAB set a fair few years ago but I threw it against the wall and smashed it up because I couldn't get good reception where I lived out of it. Unless DAB gets better than it currently is I WILL NOT HAVE IT.

Anthony's 52 posts

Anthony:

I have been in the professional electronics business since 1960 (but am now retired) and we always had a saying comparing analogue and digital systems. It states that analogue is nearly always right but digital is nearly always wrong. It's based on the fact that analogue signals 'follow' the electricalwave patterns except when interference spikes creep in and that digital signals are based on 'occasional' samples that are used to produce a binary numerical representation of the signal leval *at the moment of sampling*. As there is a gap between sample points, there is inevitably some parts of the original signal missing. Top try to overcome that a mathematical technique called interpolation is used to try and 'best guess' what happened between the actual samples. There is no way of knowing just how accurate those 'guesses' are, the mathematical calculations can be very wrong, a bit wrong, a bit right or almost right - the only part of a digital signal thjat is ever 'right' is that representing the actual sample point.

Then add into the equation that fact that DAB techniques are not of the best, DAB2 is better and there are other more recent developments that show improvements.

Then consider the problems of DAB reception in cars. Some expensive models have a reasonable equipment level that can work - but still has signal loss problems in my experience. Analogue FM radio on the VHF waveband is much better, not perfect admittedly, and works fairly well in moving cars even when the signal levels are poor (DAB drops out often under those conditions).

I'm afraid it is again a situation akin to that with terrestrial TV broadcasting. We had a fairly good analogue service that was stable. There were ways to improve it (I worked on the Eureka 95 project to give 1250 line TV, not just 1080), it already had fairly good stereo using Nicam and we had a teletext service in Ceefax and ITV's Teletext (formerly known as Oracle) that had pages and pages of information available when you wanted. That was replaced with a digital system because it allowed more money to be gained from broadcasters, at the expense of viewers' comfort and enjoyment. Just listen to all the complaints about even more repeats and shows that some consider 'rubbish'.

Have things been improved by going digital? My opinion is that it has not and has made viewing more difficult for viewers. Non-technical people don't know why they have to keep retuning and they get nothing for doing so. I suspect similar may be the case with 'all digital' radio services. And it may be a subtle ploy so that all TV and radio can be put on the internet (that not everyone can get according to the Government) so allowing Ofcom to sell more spectrum at high prices to toy phone, sorry - mobile phone, companies so they can make even more profit and put more people at risk of bullying and trolling.

MikeP's 3,056 posts
Wednesday, 11 February 2015

You said DAB listening is overtaking analogue.

I say rubbish!

Rajar says

The share of listening to DAB has increased by 6% year on year to 25.2% of all listening.

Listening online is increasing at a much faster rate.

DAB is dead long live FM and the Internet.

trevorjharrris's 367 posts

@trevorjharrris

More people listening to digital than analogue radio at home for the first time - Telegraph

"More people are listening to digital radios in the home than ever, statistics show, as digital overtakes analogue for the first time.

More than 46 per cent of people who listen to the radio at home now do so on digital sets, compared with 45.6 per cent on analogue, in what will be seen as something of a milestone for the industry."

Briantist's 38,899 posts

Ian: For myself, when my DAB set died, I dug out an old FM radio from the loft, and then realised how much I missed DAB. No Radio4 Extra, no 6, no World Service, etc. And the quality was pretty ropey - the signal fluctuated constantly, and I'm not convinced the sound was any better, even though the FM radio had two decent speakers on it. I tried streaming it via the cassette player from my Ipod, but its was a bit rubbish all round.

As soon as I could justify it, I went out and bought a Pure One (about to be deleted) from Sainsburys for £40. Money well spent

If you dont like DAB, go internet. I really dont care how someone listens. However, the reality is that more people are listening on digital platforms than analogue, and that is going to continue. There seems to be an irrational hatred of digital amoungst many, and of DAB in particular. However, analogue does not win when DAB appears to lose, because people listening via the web are even less likely to listen via analogue. The trend is clear, no matter what people say.

MikeB's 2,579 posts
Select more comments
Your comment please