We ARE going to get BBC Local Radio on Freeview ... today!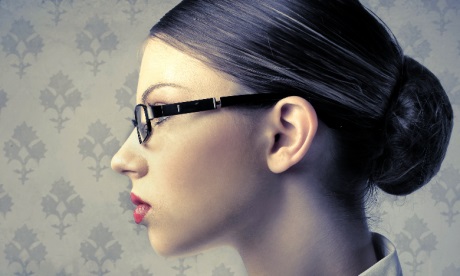 Brian Butterworth
published on
UK Free TV
You might recall that last year I asked Are we going to get BBC local radio on Freeview in England?
I am pleased to report that Radio Today says A number of BBC local radio stations have officially started on Freeview today, occupying four channels between them.
Let me know if you can get them.
Note about overlap areas
As these radio stations share the same LCN ("logical channel numbers") as (720) R n Gaidheal, Radio Cymru, Radio Foyle and (719) R Scotland, Radio Ulster and Radio Wales you may find the Freeview overlap issues occur.
Freeview HD boxes will ASK you about overlaps, and you pick a region and you will find the numbers as you expect. Older boxes will just allocate the channels on the multiplex broadcast on the lowest frequency.
All is not lost, however, the box will always put the channels somewhere in the 800-899 range. This is often the original channel number, with an "8" in front - so 819, 820, 821 and 822. But this is down the software in the TV or box. You might have to have a long look!
Speculation....
| | | | | |
| --- | --- | --- | --- | --- |
| | 719 | 720 | 721 | 722 |
| West | Bristol | Somerset | Gloucestershire | Wiltshire |
| South West | Cornwall | Devon | | Solent(West Dorset) |
| South | Solent | Berkshire | | Sussex |
| London | | | London | |
| West Midlands | Stoke | Shropshire | | WM |
| East Midlands | Derby | Nottingham | | Leicester |
| East | Norfolk | Suffolk | | Essex |
| North West | Manchester | Lancashire | | Merseyside |
| North East and Cumbria | Newcastle | Cumbria | | Tees |
| Yorkshire | Leeds | Sheffield | | York |
| South (Oxford) | Oxford | | | |
| South East | Kent | Surrey | | Sussex |
| Cambridge | Northampton | Three Counties | | Cambridge |
| Channel Islands | Guernsey | Jersey | | |
| East Yorkshire and Lincolnshire | Humberside | Lincolnshire | | |
West Midlands - extra for Hereford & Worcester and Coventry & Warwickshire?
Comments
Wednesday, 4 March 2015

Trevor Ley: Just to repeat myself... the channels will be "bumped" into the special range of 800-899, not within the "radio range" of 700-799.

I've added a bit of text about this to the article.

Briantist's 38,907 posts

Briantist: Nothing on the 800/899 range.

Trevor Ley's 6 posts

Trevor Ley: Do you see 101 BBC 1 South West though?

Briantist's 38,907 posts

Briantist: Yes,that is our normal BBC channel.Have checked all the channels on the EPG guide and can find no mention of Radio Devon.

Trevor Ley's 6 posts

On my BT youview box with Bilsdale and Olivers Mount aerials teed togerther I have two stations on EPG 719 Radio Leeds and Radio Newcastle !

Nigel's 58 posts
Nigel's:
map
N's Freeview map
terrain
N's terrain plot
waves
N's frequency data
N's Freeview Detailed Coverage

Nigel: It looks like you have the best of both worlds with all the channels, including COM7, and a choice of Yorkshire or Tyne Tees.

Dave Lindsay's 5,724 posts
Thursday, 5 March 2015

The test transmission was 96kb/s mp2 so very poor audio quality and most local stations are in mono.

The BBC are now transmitting the local radio stations at 320kb/s AAC (HLS) on the internet. Mind these streams are not compatable with internet radios but can be received on PCs and smartphones.


trevorjharrris's 367 posts
Saturday, 7 March 2015

I am on Hannington Transmitter in Reading.... I get BBC Solent not BBC Berkshire... strange.

Rob's 171 posts

Rob: Hannington is part of the BBC South region (you get Sally Taylor and South Today at 6:30pm) and so you get Solent at the moment. Berkshire and Sussex are to follow (see the "speculation" in the article).

Briantist's 38,907 posts
Monday, 9 March 2015
R
Richard Wood
9:16 AM
Northampton

Here in central Cambridge (CB1) I have 719 BBC Radio Norfolk; 722 BBC Radio Cambridgeshire from the Sandy Heath transmitter BBC East (W) ITV Anglia (W) sub-region.

The Sandy Heath transmitter signal covers substantial parts of east Suffolk, north Essex, north Herts, Beds, Bucks, Northants, south-east Leicestershire and south Lincs, in addition to Cambs and east Norfolk.

I'm wondering why none of BBC Radio Suffolk, BBC Radio Lincolnshire, BBC Essex, BBC Three Counties Radio, BBC Radio Northampton, BBC Radio Lincolnshire, BBC Radio Leicester have Freeview slots on this transmitter.

Or might they arrive in the fullness of time?

Richard Wood's 11 posts
Richard's:
map
R's Freeview map
terrain
R's terrain plot
waves
R's frequency data
R's Freeview Detailed Coverage
Select more comments
Your comment please