Full Freeview on the Sandy Heath (Central Bedfordshire, England) transmitter

Brian Butterworth first published this on - UK Free TV
The symbol shows the location of the Sandy Heath (Central Bedfordshire, England) transmitter which serves 920,000 homes. The bright green areas shown where the signal from this transmitter is strong, dark green areas are poorer signals. Those parts shown in yellow may have interference on the same frequency from other masts.
_______
Which Freeview channels does the Sandy Heath transmitter broadcast?
If you have any kind of Freeview fault, follow this
Freeview reset procedure
first.
Digital television services are broadcast on a multiplexes (or Mux) where many stations occupy a single broadcast frequency, as shown below.
Mux
H/V
Frequency
Height
Mode
Watts

PSB1




BBCA

H max

C27 (522.0MHz)
291m
DTG-

180,000W


1 BBC One (SD) Cambridge, 2 BBC Two England, 9 BBC Four, 23 BBC Three, 201 CBBC, 202 CBeebies, 231 BBC News, 232 BBC Parliament, plus 16 others 601 BBC RB 1, 700 BBC Radio 1, 701 BBC Radio 1Xtra, 702 BBC Radio 2, 703 BBC Radio 3, 704 BBC Radio 4 (FM), 705 BBC Radio 5 Live, 706 BBC Radio 5 Live Sports Extra, 707 BBC Radio 6 Music, 708 BBC Radio 4 Extra, 709 BBC Asian Network, 710 BBC World Service, 719 BBC Norfolk (BBC local radio), 720 BBC Three Counties (BBC local radio), 722 BBC Cambridge (BBC local radio), 734 BBC Northampton (BBC local radio),



PSB2




D3+4

H max

C24 (498.0MHz)
291m
DTG-

180,000W


3 ITV 1 (SD) (Anglia (West micro region)), 4 Channel 4 (SD) South ads, 5 Channel 5, 6 ITV 2, 10 ITV3, 13 E4, 14 Film4, 15 Channel 4 +1 South ads, 18 More4, 26 ITV4, 28 ITVBe, 30 E4 +1, 35 ITV1 +1 (Anglia east),



PSB3




BBCB

H max

C21+ (474.2MHz)
291m
DTG-

180,000W


46 5SELECT, 101 BBC One HD Cambridge, 102 BBC Two HD England, 103 ITV 1 HD (ITV Meridian Southampton), 104 Channel 4 HD South ads, 105 Channel 5 HD, 106 BBC Four HD, 107 BBC Three HD, 204 CBBC HD, 205 CBeebies HD, plus 1 others 66 TBN UK,



COM4




SDN

H -0.2dB

C33 (570.0MHz)
291m
DTG-8

170,000W


20 Drama, 21 5USA, 29 ITV2 +1, 32 5STAR, 33 5Action, 38 Channel 5 +1, 41 Legend, 42 GREAT! action, 57 Dave ja vu, 58 ITVBe +1, 59 ITV3 +1, 64 Blaze, 67 TRUE CRIME, 68 TRUE CRIME XTRA, 78 TCC, 81 Blaze +1, 89 ITV4 +1, 91 WildEarth, 209 Ketchup TV, 210 Ketchup Too, 211 YAAAS!, 267 Al Jazeera English, plus 35 others VisionTV, Racing TV, Arise News, Kiss Chat & Date, Proud Dating, ADULT Xpanded2, WION NEWS, 16 QVC, 22 TJC, 37 QVC2, 212 Pop Player, 237 TalkTV, 263 SonLife, 264 FailArmy, 265 On Demand 365, 266 Pet Collective, 268 AlJazeera Arabic, 270 Real Crime, 271 Channelbox, 272 Asharq News #2, 274 Asharq News, 275 Al Arabiya, 276 Shots!, 277 UK RADIO PORTAL, 278 Zee World, 279 Alaraby Network, 280 Rok, 281 Revelation TV, 282 God TV, 283 3ABN, 284 AmazingDiscoveries, 286 NHK WORLD, 287 Newsmax, 670 ADULT Section (start), 727 Absolute Radio,



COM5




ArqA

H -0.2dB

C36 (594.0MHz)
289m
DTG-8

170,000W


Smithsonian Channel, 11 Sky Mix, 17 Really, 19 Dave, 31 E4 Extra, 36 Sky Arts, 40 Quest Red, 43 Food Network, 47 Film4 +1, 48 Challenge, 49 4seven, 60 Drama +1, 65 That's Christmas, 70 Quest +1, 74 Yesterday +1, 75 That's 90s, 233 Sky News, plus 11 others CRAFT EXTRA , 45 Gems TV, 85 Create & Craft, 673 ADULT smileTV3, 723 talkSPORT, 724 Capital, 728 Heart, 730 RNIB Connect, 731 Classic FM, 732 LBC, 733 Trans World Radio,



COM6




ArqB

H -0.2dB

C48 (690.0MHz)
289m
DTG-8

170,000W


Quest Red +1, Classic Hits, 12 Quest, 25 W, 27 Yesterday, 34 GREAT! movies, 39 DMAX, 44 HGTV, 52 GREAT! christmas, 56 That's TV (UK), 61 GREAT! movies extra, 63 GREAT! christmas mix, 71 That's 60s, 73 HobbyMaker, 82 Talking Pictures TV, 83 Together TV, 84 PBS America, 235 Al Jazeera Eng, plus 20 others ADULT smileTV2, ADULT Studio 66, QVC Style, 50 GREAT! tv, 51 Ideal World, 62 GREAT! tv +1, 72 Jewellery Maker, 285 Together TV +1, 671 ADULT Xpanded TV, 674 ADULT Babestn, 699 ADULT Section, 711 Hits Radio, 712 KISS FRESH, 713 KISS, 714 KISSTORY, 715 Magic, 716 Greatest Hits Radio, 717 Kerrang!, 718 Smooth Radio, 725 Premier Radio,


DTG-8
64QAM 8K 3/4 27.1Mb/s DVB-T MPEG2
H/V: aerial position (horizontal or vertical)
Which BBC and ITV regional news can I watch from the Sandy Heath transmitter?
BBC Look East (West)
1.0m homes
3.7%
from
Cambridge
CB4 0WZ, 29km east-northeast (65°)
to
BBC Cambridge region - 4 masts
.
70% of BBC East (East) and BBC East (West) is shared output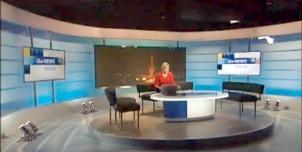 ITV Anglia News
1.0m homes
3.7%
from
Norwich
NR1 3JG, 119km east-northeast (60°)
to
ITV Anglia (West) region - 5 masts
.
All of lunch, weekend and 80% evening news is shared with Anglia (East)
How will the Sandy Heath (Central Bedfordshire, England) transmission frequencies change over time?
1965-80s
1984-97
1997-98
1998-2011
2011-13
12 Feb 2020
VHF

A

K

T

K

T

K

T

W

T

W

T

C6

ITVwaves
C21
C4waves
C4waves
C4waves

+

BBCB
BBCB
C24
ITVwaves
ITVwaves
ITVwaves
D3+4
D3+4
C27
BBC2waves
BBC2waves
BBC2waves
BBCA
BBCA
C31
BBC1waves
BBC1waves
BBC1waves
C32
com7
C33
SDN
C34
com8
C35
_local
C36
ArqA
C39
C5waves
C5waves
C43
_local
C48
ArqB
ArqB
C51tv_off
SDN
C52tv_off
ArqA
C55tv_off
com7tv_off
C56tv_off
COM8tv_off
tv_off Being removed from Freeview (for 5G use) after November 2020 / June 2022 - more
Table shows multiplexes names see this article;
green background for transmission frequencies
Notes:
+
and
-
denote 166kHz offset;
aerial group
are shown as
A
B
C/D
E
K
W
T
waves
denotes analogue; digital switchover was 30 Mar 11 and 13 Apr 11.
How do the old analogue and currrent digital signal levels compare?
Analogue 1-4

1000kW

BBCA

,

D3+4

,

BBCB

(-7.4dB)

180kW

SDN

,

ARQA

,

ARQB

(-7.7dB)

170kW

com7

(-13dB)

49.6kW

com8

(-13.1dB)

49.1kW

Mux 1*

,

Mux 2*

,

Mux A*

,

Mux B*

,

Mux C*

,

Mux D*

(-17dB)

20kW

Analogue 5
(-20dB)

10kW
Which companies have run the Channel 3 services in the Sandy Heath transmitter area
| | |
| --- | --- |
| Oct 1959-Feb 2004 | Anglia Television |
| Feb 2004-Dec 2014 | ITV plc |

| | |
| --- | --- |
| Feb 1983-Dec 1992 | TV-am• |
| Jan 1993-Sep 2010 | GMTV• |
| Sep 2010-Dec 2014 | ITV Daybreak• |
• Breakfast ◊ Weekends ♦ Friday night and weekends † Weekdays only.
Comments
Monday, 27 November 2023

I'm based near Hertford and our freeview signal comes from Sandy Heath (no idea why!). The HD channels have been unwatchable since last week.

Did some digging over the weekend and found that all channels broadcast on MUX BBCB/ Ch21+ have the problem. Signal Power and Signal Quality are both 100% on this channel.

There is obviously a problem, but the general lack of information around the issue and timeframe to fix is unacceptable.

Given the message here, maybe everyone using Sandy Heath has this problem.

Luke Bellamy's 1 post

paul : And others

As you can see the BBC report says -
From 8:27am to 9:15am on 27th Nov 2023 BBC B HD Poor quality due to a fault

NOTE - 8.27 to 9.15am on 27th Nov 2023 - That's TODAY. There was no report there yesterday, it's one of the places I regularly check to see if the BBC have made any reports.

Chris.SE's 3,934 posts

Luke Bellamy:

It certainly seems that it was a widespread issue judging by the information now available. I am rather surprised that the BBC were that slow in identifying it as a fault rather than anything due to the planned engineering, especially as it's a main transmitter and all the monitoring that they have.
Perhaps it was just a bad day!

You mention that you don't know why your signal comes from Sandy Heath. If you provide a full postcode, we can check your predicted reception to see which transmitters (if more than one) you may get and which may give you the best reception.

Chris.SE's 3,934 posts

S bresland: Gordon Durrant: Paul: Nigel: Tom:

Unfortunately, as I've posted quite a few times before, and it's very frustrating on a number of occasions for many -
Arqiva, who are the company responsible for the great majority if transmitters in the UK, never give any details of what the work entails or how long it will last especially as some of it may be weather dependent which means delays can happen as you can't climb masts, service antennae, cables, guy ropes, etc when weather is unsuitable.

Just also worth noting, that it's a good 10 years since DSO and many transmitters will have needed extensive maintenance etc to ensure they continue to provide reliable transmission during the worst of the weather conditions we may see, etc.

Sandy Heath has had Planned Engineering for several weeks now, one assumes that quite a lot of maintenance and possible repair work has been needed.
Having said that, most of the main transmitters in the UK have had extended periods of Planned Engineering this year.

Chris.SE's 3,934 posts
Monday, 4 December 2023
Transmitter engineering
5:11 AM

Sandy Heath transmitter - Sandy Heath transmitter: Possible effect on TV reception week commencing 04/12/2023 Pixelation or flickering on some or all channels [DUK]

Transmitter engineering's 146,829 posts
Transmitter engineering
5:11 AM

Sandy Heath transmitter - Sandy Heath transmitter: Possible effect on TV reception week commencing 04/12/2023 Pixelation or flickering on some or all channels [DUK]

Transmitter engineering's 146,829 posts
Select more comments
Your comment please