ITV HD
ITV High Definition channel
Main TV channels
How to Watch: ITV HD
High definition channels

web
other
ITV HD
103
178
111
Regional content
: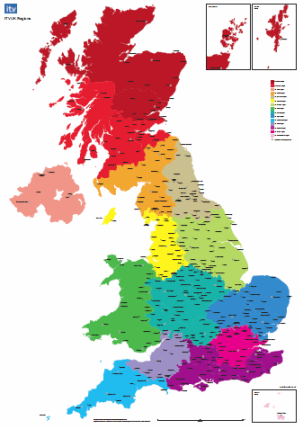 Channel 3 network for adverts and regional news. See
ITV, UTV and STV regions - overview map - interactive maps
. .
media.info
: For full details of broadcaster contacts, see the
media.info ITV HD page
.
Official site
: See the
ITV HD website
.
From Wikipedia
: From 2 April 2010, ITV1 HD became a standard channel available on all digital platforms. It was available on Telewest channel 118 and Freeview channel 503 in homes which were involved in the HD trial. The original ITV HD stopped broadcasting on the 30 November 2006. - en.wikipedia.org
read more about ITV HD on wikipedia
(summary by
Clipped
).
Freeview multiplex
: ITV HD is on
multiplex PSB3
in
England
Wales .
This channel carries a subtitles service for the deaf, hard of hearing and quiet environments.