ITV +1
ITV for traditionalists, TV addicts
Main TV channels
How to Watch: ITV +1
Main TV channels

web
other
ITV +1
33
131
112
Regional content
: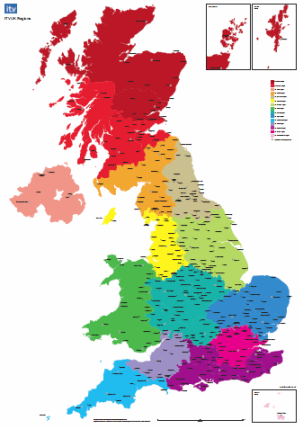 Channel 3 network for adverts and regional news. See
ITV, UTV and STV regions - overview map - interactive maps
. .
media.info
: For full details of broadcaster contacts, see the
media.info ITV +1 page
.
Official site
: See the
ITV +1 website
.
From Wikipedia
: The ITV1 brand was introduced by Carlton and Granada in 2001, alongside the regional identities of their eleven regional companies. However in line with other terrestrial channels, ITV1's audience share has fallen in the era of multi-channel television. ITV existed in a region-heavy form from its inception to the 2000s, although the switch was gradual. - en.wikipedia.org
read more about ITV +1 on wikipedia
(summary by
Clipped
).
Freeview multiplex
: ITV +1 is on
multiplex PSB2
in
England
Wales .