Channel 4 HD
Award-winning comedy, groundbreaking documentaries, distinctive drama and entertainment with an edge, now in high definition
Main TV channels
How to Watch: Channel 4 HD
Regional content
: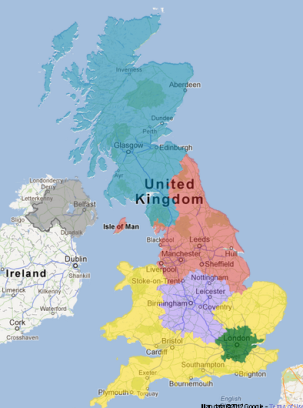 Channel 4 network for adverts only. See
TV regions interactive maps
. .
media.info
: For full details of broadcaster contacts, see the
media.info Channel 4 HD page
.
Official site
: See the
Channel 4 HD website
.
From Wikipedia
: Channel 4 is a British public-service television broadcaster which began transmission on 2 November 1982. The Broadcasting Act 1980 began the process of adding a fourth, and Channel 4, along with its Welsh counterpart, was formally created by an Act of Parliament in 1982. After some months of test broadcasts, it began scheduled transmissions on 2 November 1982. - en.wikipedia.org
read more about Channel 4 HD on wikipedia
(summary by
Clipped
).
Freeview multiplex
: Channel 4 HD is on
multiplex PSB3
in
England
Scotland
Northern Ireland
Wales .
This channel carries a subtitles service for the deaf, hard of hearing and quiet environments.
Comments
Wednesday, 17 August 2016
MikeP
1:18 PM

Joan:

I suggest you ask Channel 4 themselves, look at http://www.channel4.com/p…l-tv for any such information.

This website is not connected with any broadcaster so such questions should be asked directly of the relevant operator.



MikeP's 2,320 posts
Platinum
Saturday, 24 March 2018

Why, please, are we no longer able to get Channel Four HD on Freesat?

Chris's 5 posts
Sunday, 25 March 2018

Chris: Channel 4 are refusing to pay the fees charged by Freesat for Channel 4 HD to be listed on the Freesat EPG. You may be able to tune the channel in manually on some receivers.

StevensOnln1's 2,028 posts
Platinum
Select more comments
Your comment please