Channel 4 HD
Award-winning comedy, groundbreaking documentaries, distinctive drama and entertainment with an edge, now in high definition
Main TV standard-definiton channels
How to Watch: Channel 4 HD
Below is a list of all the television and radio channels that you can watch in the UK using one of the free services: DAB (for radio), Freeview, Sky No Card - Sky without a viewing card (Freesat from Sky (or fSfS)) and Freesat.. Where a channel can be watched for free, the channel number is listed below. In addition, if you can watch (or listen) immediately online, press the button in the "web" column.

As some channels are exclusive to one service alone, you may need to get receive more than one service to get all the channels you want. The coverage for Freeview differs too - those channels not provided by the public service "Freeview Light" transmitters the current coverage shown thus

(54%)

, taken from Connected Nations Report 2017: Data analysis' Key: wb_sunny daytime; watch_later nighttime; account_box funded from the TV License; flags show Freeview channel limits.
High definition channels
Regional content
: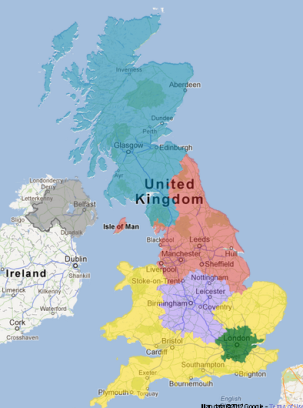 Channel 4 network for adverts only. See
TV regions interactive maps
. .
media.info
: For full details of broadcaster contacts, see the
media.info Channel 4 HD page
.
Official site
: See the
Channel 4 HD website
.
From Wikipedia
: Channel 4 is a British public-service television broadcaster which began transmission on 2 November 1982. The Broadcasting Act 1980 began the process of adding a fourth, and Channel 4, along with its Welsh counterpart, was formally created by an Act of Parliament in 1982. After some months of test broadcasts, it began scheduled transmissions on 2 November 1982. - en.wikipedia.org
read more about Channel 4 HD on wikipedia
(summary by
Clipped
).
Freeview multiplex
: Channel 4 HD is on
multiplex PSB3
in
.
This channel carries a subtitles service for the deaf, hard of hearing and quiet environments.
Comments
Saturday, 12 February 2011

Mark Aberfan Aerials: I would have thought the only problem would be that, as also "premium" satellite broadcaster (for the porn channels) he probably won't want to risk a dispute on that front.

Briantist's 38,899 posts

NottsUK: The satellite has two steerable beams, their configuration is shown at Eutelsat satellites : EUROBIRD 1 satellite at 28.5 degrees East - they are "global" to the whole bird, you can't steer each transponder.

Also isn't the "F" in "F4L" to denoted "fixed"?

Briantist's 38,899 posts

Hi Brian,

I agree, I'd forgotten about the adult channels ! I should of said fives output !
I suppose the debate of what is porn & what is adult is for another place & another day.

Mark Aberfan Aerials

Mark Aberfan Aerials's 1,059 posts

Mark Aberfan Aerials: Yes, I should have said the Northern And Shell "Adult channels".

Briantist's 38,899 posts

Hi all,

Im wondering if chan 4 has taken advice & followed the example of the german fta satellite channels & not worrying about beam footprint, if they have the legal green light this could be very good news for freesat, any thoughts ?

Mark Aberfan Aerials


Mark Aberfan Aerials's 1,059 posts
Sunday, 13 February 2011

Mark Aberfan Aerials: I'm wondering if they will use the whole transponder for the various regional versions of C4 (for adverts only, not content), or if they will also launch their other channels in HD for Freesat, such as Film4 HD, which is currently "cable exclusive".

It does rather look like Karen Murphy has proven the point to C4 that I have been making since the digital satellite services launched about EU rules on "not worrying about footprints".

Briantist's 38,899 posts

Wasnt there something about "free movement of goods AND SERVICES" in those glorious treaties?
There must be secret appendices containing
copyright dogma and exclusions to protect big profits ...

An OBE for Karen Murphy!

michael's 860 posts

michael: Yes, indeed there was, and indeed still is.

Funny you don't hear it from those with a vested interest in you not knowing it.

Briantist's 38,899 posts
Monday, 14 February 2011

Brian- Some reports on other forums stating that the Humax DTR isn't permiting or storing recordings at this time. I've yet to try this with my own box. However no problems with my Technisat receivers nor my Technomate 6800.
Will pst back once I've checked out my receiver. - No doubt this won't be a problem once inclusion ont the "Freesat" EPG

P>S If anyone else reading this post has managed to find out how to re-name channels with the Technisat HDFS - It's elluded me) - can post a positive response to this it would me much appreciated.

Les Nicol's 991 posts

Les Nicol: Yes, you wouldn't expect a channel without correct EPG information to be allow automatic recording.

That why, I imagine, they have given themselves six weeks to sort it out.

Briantist's 38,899 posts
Select more comments
Your comment please