Channel 4 HD
Award-winning comedy, groundbreaking documentaries, distinctive drama and entertainment with an edge, now in high definition
Main TV standard-definiton channels
How to Watch: Channel 4 HD
Below is a list of all the television and radio channels that you can watch in the UK using one of the free services: DAB (for radio), Freeview, Sky No Card - Sky without a viewing card (Freesat from Sky (or fSfS)) and Freesat.. Where a channel can be watched for free, the channel number is listed below. In addition, if you can watch (or listen) immediately online, press the button in the "web" column.

As some channels are exclusive to one service alone, you may need to get receive more than one service to get all the channels you want. The coverage for Freeview differs too - those channels not provided by the public service "Freeview Light" transmitters the current coverage shown thus

(54%)

, taken from Connected Nations Report 2017: Data analysis' Key: wb_sunny daytime; watch_later nighttime; account_box funded from the TV License; flags show Freeview channel limits.
High definition channels
Regional content
: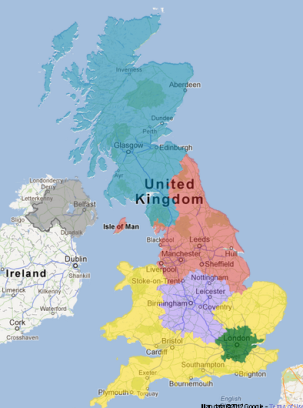 Channel 4 network for adverts only. See
TV regions interactive maps
. .
media.info
: For full details of broadcaster contacts, see the
media.info Channel 4 HD page
.
Official site
: See the
Channel 4 HD website
.
From Wikipedia
: Channel 4 is a British public-service television broadcaster which began transmission on 2 November 1982. The Broadcasting Act 1980 began the process of adding a fourth, and Channel 4, along with its Welsh counterpart, was formally created by an Act of Parliament in 1982. After some months of test broadcasts, it began scheduled transmissions on 2 November 1982. - en.wikipedia.org
read more about Channel 4 HD on wikipedia
(summary by
Clipped
).
Freeview multiplex
: Channel 4 HD is on
multiplex PSB3
in
.
This channel carries a subtitles service for the deaf, hard of hearing and quiet environments.
Comments
Wednesday, 2 February 2011
Saturday, 12 February 2011

I have a fully integrated Freeview and Freesat TV and a Freesat satellite dish.I can receive a number of HD channels, BBC and ITV. However I cannot get Channel 4HD. When I try by using channel No. 52 I am told on screen that it is an invalid DVD number. Does anyone have any advice please?

TonyH's 1 post

TonyH: Channel 4HD is not available in Wales, you get Cullin (S4C HD) instead.

If you have Freesat HD, you will be getting Channel 4 HD on that service in April. See Channel 4 HD to start on Freesat | ukfree.tv - independent free digital TV advice .

Briantist's 38,907 posts

Briantist: Frequency 12607 vertical on Eurobird 1 as switched standards from DVB-S QPSK to DVB-S2 QPSK. The symbol rate as also been changed from 27500 to 28250. At the moment it is showing Channel 4HD free-to-air. The channel currently is identified by its SID number 55300.

NottsUK's 345 posts

NottsUK: That's transponder F4L. Well spotted. Interesting it's not on 2D - it's on this beam Eutelsat satellites : EUROBIRD 1 satellite at 28.5 degrees East .

Briantist's 38,907 posts

Hi all,

Nice find NottsUK Thanks :-) I've just programed & renamed it on my technomate 5402 & it appeared to be dog free, i'll do the same on my sons pace hd box later, just waiting for five hd contract with sky to end & i can do away with my freesat from sky card in the technomate ! anyone know how long fives contract with sky will last ?

Mark Aberfan Aerials

Mark Aberfan Aerials's 1,059 posts

Mark Aberfan Aerials: 2012, I think. That's when they get another shot at a Freeview HD slot.

Having said that, Richard Desmond and Rupert don't get on that well, I would imagine when he finds out about Fiver (soon 5*) and Five USA not being on Freesat he might do something about it.

They could do with the viewers.

Briantist's 38,907 posts

Hi Brian,

Thanks for the info, If Richard Desmond was to move all of his output to Freesat he would not only gain a bigger audiance & the advertising to go with it, his public profile would be enhanced which has to be good for business. We've seen the hatred of murdoch increase over the channel one closure, it would be nice if the reverse was true for those who bring freesat extra channels. Richard Desmond has taken a lot of negative press ever since his name was linked to five (mainly from rival press) but as far as i can see he has done no harm, whoever took over loss making five would have to of cut costs.

Mark Aberfan Aerials

Mark Aberfan Aerials's 1,059 posts

Briantist: 4HD as now appeared at the top left-hand corner of the screen. For some reason when I scan the transponder on the other channels option on my Panasonic Freesat receiver it picks up the transmission but it shows NO SIGNAL on the TV screen. Whereas there is no problem on the Free-To-Air receivers. This particular transponder I believe is steerable so would this make it suitable for beaming a signal to the UK without it spreading towards central Europe.

NottsUK's 345 posts

Mark Aberfan Aerials: I would have thought the only problem would be that, as also "premium" satellite broadcaster (for the porn channels) he probably won't want to risk a dispute on that front.

Briantist's 38,907 posts
Select more comments
Your comment please