Classic FM
Classic FM has a mission, to make classical music accessible and relevant to a modern audience through its engaging style. And as one of the top three commercial radio stations in the UK, with 5.6 million listeners tuning in every week, and with its truly national FM coverage, Classic FM's fresh approach to classical music does exactly that.
Radio stations
How to Watch: Classic FM
Below is a list of all the television and radio channels that you can watch in the UK using one of the free services: DAB (for radio), Freeview, Sky No Card - Sky without a viewing card (Freesat from Sky (or fSfS)) and Freesat.. Where a channel can be watched for free, the channel number is listed below. In addition, if you can watch (or listen) immediately online, press the button in the "web" column.

As some channels are exclusive to one service alone, you may need to get receive more than one service to get all the channels you want. The coverage for Freeview differs too - those channels not provided by the public service "Freeview Light" transmitters the current coverage shown thus

(54%)

, taken from Connected Nations Report 2017: Data analysis' Key: wb_sunny daytime; watch_later nighttime; account_box funded from the TV License; flags show Freeview channel limits.
Radio stations
Regional content
: National channel with no regional content or variations.
media.info
: For full details of broadcaster contacts, see the
media.info Classic FM page
.
Official site
: See the
Classic FM website
.
From Wikipedia
: As well as playing older music, the station plays several modern film scores. It had been operating a trial programme on its AM frequencies in Wiltshire and Bristol, testing audience reaction to a regular drive-time programme of popular classical music. Time Warner agreed to back the project but was prohibited under then current UK law from owning more than a 25 interest. - en.wikipedia.org
read more about Classic FM on wikipedia
(summary by
Clipped
).
Freeview multiplex
: Classic FM is on
multiplex COM5
in
.
Comments
Monday, 11 April 2011

I have no problem getting classic FM on a digital radio here im Swansea, but got themessage that there was no signal when I took it to Abergavenny in Monmouthshire to try it out.

Can you tell me what is wrong?

Lilian Morgan

Lilian Morgan's 1 post

Lilian Morgan: Much as the Digital One coverage maps shows: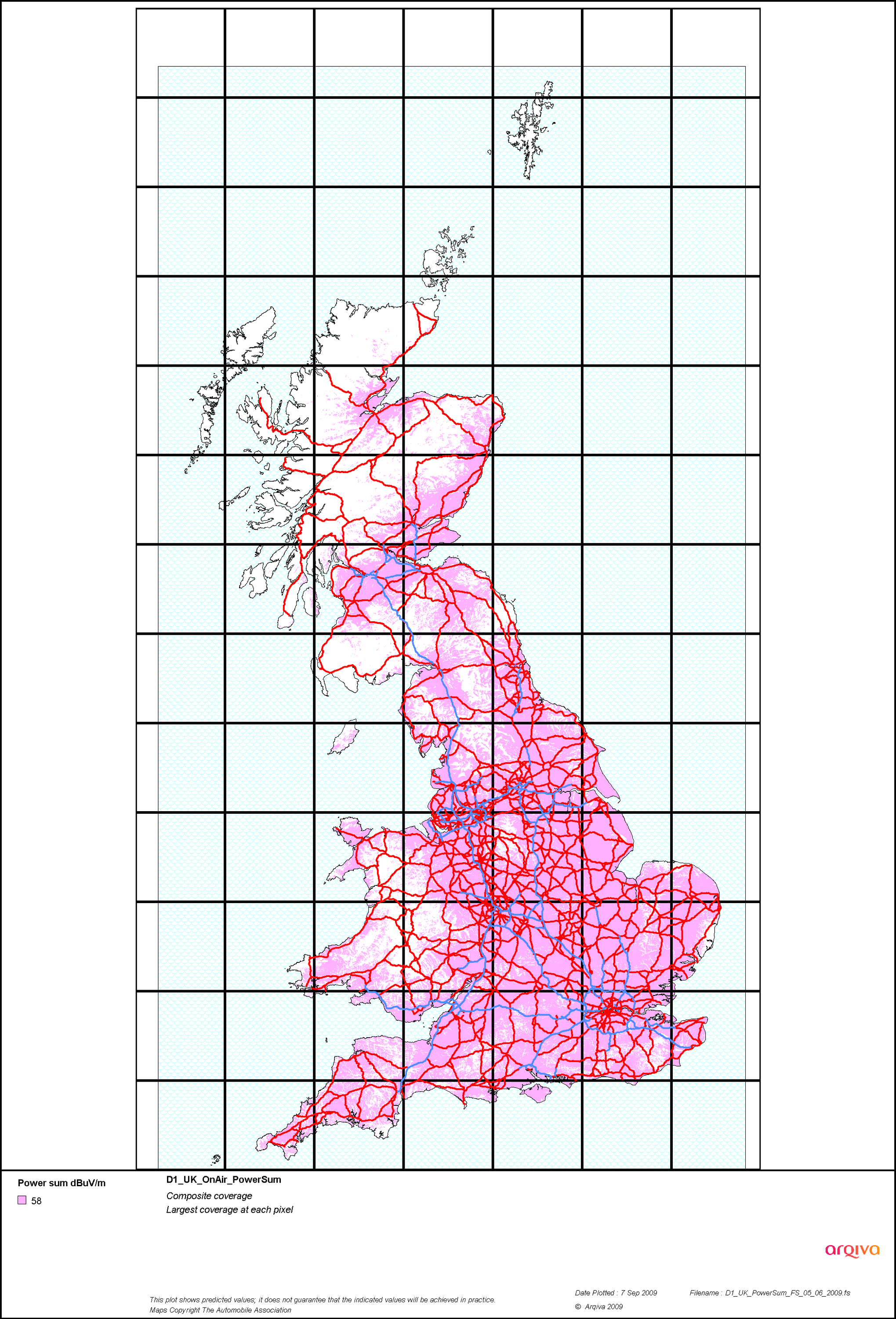 Briantist's 38,906 posts
Sunday, 8 February 2015
M
Mike Savison
10:46 AM
Wetherby

Classic FM on Freeview - biggest digital joke so far. 64kbit/s MONO - WHAT ??? Digital Radio is continuing to be the current biggest con-trick in the UK, (after SKY in my opinion). Compare the quality of services elsewhere in Europe(Germany in particular)
DIGITALBITRATE : Digital channels bitrate Satellite, Dtt and more - -
The site is a bit techy but shows compromise after compromise features in current British broadcasting, TV and Radio all in the name of quantity versus quality. .

Mike Savison's 127 posts
Mike's:
map
M's Freeview map
terrain
M's terrain plot
waves
M's frequency data
M's Freeview Detailed Coverage

Mike Savison: If you dont like the birate via Freeview (which most people dont bother using for radio anyway), then use the web. Frankly, considering Classic FM's limited and uninspiring playlist, a search around the web for classical streaming stations (of which there are possibly hundreds) would be a great choice.

MikeB's 2,579 posts
Monday, 16 February 2015
M
Mike Davison
10:02 AM
Wetherby

MikeB - yes, that's a good alternative and perhaps the internet is making all broadcasting obsolete. I am involved with community radio(Tempo FM) and locally, and obviously, Band 2 FM is our major outlet but we have an internet stream available and where there is internet, we can be heard, effectively leap-frogging DAB. I am sure this is the most effective alternative to DAB. It's certainly easier and cheaper to setup for what you get.
P.S. the 'S' instead of 'D' was a touch of dyslexic fingers.

Mike Davison's 127 posts
Mike's:
map
M's Freeview map
terrain
M's terrain plot
waves
M's frequency data
M's Freeview Detailed Coverage
M
Mike Davison
10:04 AM
Wetherby

I mean broadcasting by RF of course.

Mike Davison's 127 posts
Mike's:
map
M's Freeview map
terrain
M's terrain plot
waves
M's frequency data
M's Freeview Detailed Coverage
Wednesday, 15 December 2021

Iin Marlborough, Wiltshire several free to air channels are not available on TV, Drama, Classic FM for example, WHY please

A Bridge's 1 post

A Bridge: If you're receiving the Marlborough transmitter, it's a lite transmitter which broadcasts only the PSB multiplexes and not the rest of the commercial channels as it only serves around 4,300 homes which is too small an audience for the commercial broadcasters to be interested in paying for the equipment and running costs of broadcastings all of their channels.

StevensOnln1's 3,568 posts
Your comment please