Channel 4 +1
Another chance to watch your favourite shows an hour later on Channel 4 + 1
Main TV channels
How to Watch: Channel 4 +1
Regional content
: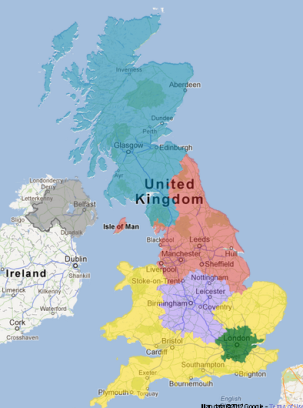 Channel 4 network for adverts only. See
TV regions interactive maps
. .
media.info
: For full details of broadcaster contacts, see the
media.info Channel 4 +1 page
.
Official site
: See the
Channel 4 +1 website
.
From Wikipedia
: Channel 4 is a British public-service television broadcaster which began transmission on 2 November 1982. The Broadcasting Act 1980 began the process of adding a fourth, and Channel 4, along with its Welsh counterpart, was formally created by an Act of Parliament in 1982. After some months of test broadcasts, it began scheduled transmissions on 2 November 1982. - en.wikipedia.org
read more about Channel 4 +1 on wikipedia
(summary by
Clipped
).
Comments
Saturday, 13 August 2011

can someone please explain why nobody has mentioned why people have lost there home and buisness . i am from nottm and all i got to say is the police should have brought out the plastic bullets from day one this would never have happened in the u s these people have got no respect for anybody they all want shooting

L g's 2 posts

L g: the 2 young boys what have been talking stupidness need to grow up and get a life

L g's 2 posts
Sunday, 26 February 2012
Sunday, 29 April 2012

tonight was watching underworld evoloution, unfotunatly, spoke through the sublimimal retro,Please for my own sanity can you you and the BBC please acknowledge that i am not as daft as as seem, i remember the day War broke out if you require me to be of any assistance ti The Great Britain Cause . ??????

brianredshaw's 1 post
Monday, 6 May 2013

What have you done with 'Everybody loves Raymond? bring it back please.

Anne Morris's 1 post
Thursday, 9 May 2013

Anne Morris: "Comic stars Lee Mack and Catherine Tate are to appear in a British remake of hit US sitcom Everybody Loves Raymond."

BBC News - Mack and Tate to star in Everybody Loves Raymond remake !

Briantist's 38,786 posts
Owner
Sunday, 13 October 2013

I am extremely hard of hearing and rely upon subtitles. I attempted to watch the Kevin McCloud Sunday evening but there were no subtitles thereby de-baring the large number of deaf people from enjoying it.

Brian M. Leahy's 14 posts
Thursday, 7 April 2016

click on a link and nothing happens you just go round in circles, rubbish

peter's 1 post
Tuesday, 21 August 2018

Where's Sky One. I think it should be streamed

Paadiz's 1 post
Your comment please