Go for it! What do you do on cutting the cord day?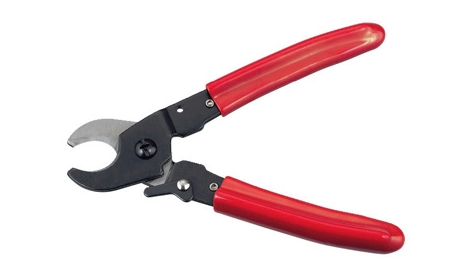 Brian Butterworth
published on
UK Free TV
Just to check: you have read about the necessary legal steps - you don't want to go prison - then you worked out how much money you will save each year - and finally tested out the many, many video services that you can watch online without needing a TV Licence.
Great. I hope it went well for you.
So, what do I need to cut?
The first things to cut is the TV devices.
What you need to do is to put any devices that used to watch live TV or record it out of use. If you have been using satellite (Freesat or Sky) then you will need to unplug these devices and disconnect them from the connections to the dish outside, the TV and the mains. You need to put them in a box and seal the box. The best option might be to sell them or give them away.
If you were using Virgin cable TV, you need to disconnect the boxes and return them to the company. Whilst waiting for them to collect them, put them in a box and tape it closed.
Cables to cut
Putting Freeview "beyond use" is more complex. If you have an external set-top boxes (Freeview+, Freeview+HD, BT Vision, YouView) disconnect them from the TV, the mains and the aerial and put them away. Packing them in sealed boxes demonstrates they are not in used.
However, almost all TVs are capable of showing Freeview channels without an external box. In this case it is vital to put the Freeview signal beyond use. With an indoor aerial, simply pack this and any cables away (or recycle them).
If you have a rooftop aerial, if this connects to point in you home then you need to remove all the internal aerial cables that connect to this. You might also have a surface-mounted aerial socket as shown. Again ensure there are no cables inside the house (or flat) connecting to it:

You may need to actually take out cables that have been pinned down: this may need to use of actual cables cutter.
If the cable from your TV aerial arrives in your lounge as a wire with just a plug on the end (with no wall socket) you need to put this beyond use by cutting the cable. However you may be best advised to leave 30cm of cable so that you can fit a surface mounting socket if you ever wish to buy a TV Licence. Take care if you cut cables near a brick wall: you need to ensure you fill any cables holes left without a wire in them.
When you finally check there should be only HDMI and RJ45 type leads around your TV set: there must be no aerial or satellite ones.
When you think you've done, check that there are no live TV pictures on any TV left.
What if I live in a communal building?
If you live in flats you will probably share the aerial or satellite dish (or both) with several others. If this is the case, you need to ensure that all internal cables connecting to the outlets into your flat have been removed. This is all you need to do to qualify.
Do I need to take do the aerial and/or dish?
As I said just above, if you share a dish or aerial then you don't need to take the dish or aerial down. If you have your own aerial or dish then this is up to you. The balance here is between clearly, legally demonstrating that you have no need for a Freeview or satellite signal.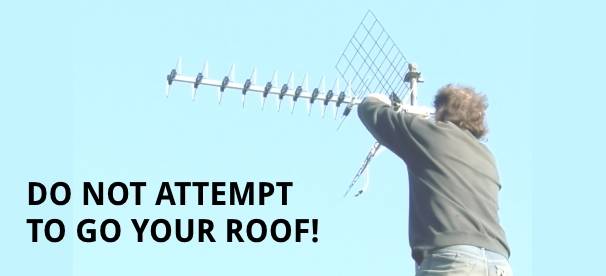 It will certainly cost you a reasonable amount of money to have a new dish or new aerial put up in the future. And people have died after going on the rooftop of their house to fiddle with their aerial: so DO NOT ATTEMPT TO GO YOUR ROOF
One option is to leave the aerial and dish in place, but cut out the wires that connect into the house. This would make clear to an official visitors that you demonstrably can't watch live TV.
Just take care.
Keep you cancelled contract
If you have cancelled a contract with Sky or Virgin media - and good luck with that - you must keep the letter confirming the date the contract ended. If you need to supply proof later that you have "cut the cord" copies of these will be very helpful.
And finally
It is likely that the law will change and using the BBC iPlayer will also count towards using a TV Licence. If this is the case then you will need to not use it to keep yourself from paying the fee. It is also possible this might also cover other UK-based players, but this is still under discussion.
Many people think the BBC is a wonderful focus for our collective culture and that if you use it you should contribute. On the other hand, for decades the TV fee has paid for the radio channels that people can listen to for free.
So everyone needs to balance their personal financial needs against what they can do legally.
These articles have not been an anti-BBC crusade, just keeping the site independence of view to let you know what can legally be done. Is it more British to penny pinch or contribute the community? You decide that.
Comments
Saturday, 19 August 2017

trevorjharris:

Please check the range of people who have a legal right to gain entry to your property, there are more than you think. Many Government officials have the right to enter, as do Customs Officers, Immigration Officers as well as Police Officers in certain circumstances. They do not always need to obtain a warrant to be allowed entry and if you refuse them you could be committing an offence.



MikeP's 3,056 posts
Select more comments
Your comment please