Will we ever have Freeview Ultra HD or Freesat Ultra HD?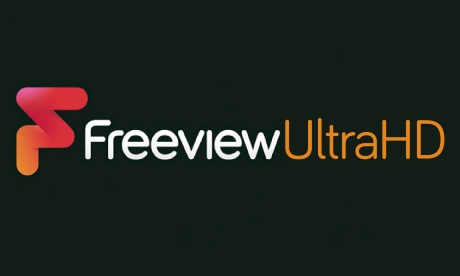 Brian Butterworth
published on
UK Free TV
What is Ultra HD all about?
By increasing the number of picture cells (pixels) on the television screen, the overall watching experience can be enhanced.
There are five things you need to watch in Ultra HD
A TV set that can display Ultra HD pictures;
A receiver box that can drive a Ultra HD TV set at the full resolution and that can decode the data;
A service (online or broadcast) that can provide enough data and
The service to have Ultra HD source material.
A TV set that can display Ultra HD pictures
This is actually the easiest bit. You can pop out to John Lewis today and grab a suitable television set for as little as £649, or as much as £6000. [1]
For a television set to count as "Ultra HD" is must be able to display pictures at a resolution of 3840x2160 pixels. As the former number is around four thousands, this is sometimes called "4k TV".
This means each image has 8.3 megapixels (million picture cells) which is four times that of a "Full HD" screen and a massive 20 times a standard definition picture (as found on most TVs).
A receiver box that can drive a Ultra HD TV set at the full resolution and that can decode the data
The problem with trying to deliver 8 megapixels as moving images is the amount of data created. It is necessary to move on from MPEG4 compression to a new standard called HEVC (High Efficiency Video Coding)[3].
This means that existing consumer hardware (set top boxes or in-screen hardware) cannot decode HEVC. Modern computer hardware with an operating system that uses software "codec" may be able to cope, but is processor intensive.
A service (online or broadcast) that can provide enough data
This does mean that for broadcast TV this requires a very large amount of bandwidth. Looking at the current demo service on ASTRA 28.2°E (see [2]) one single channel is taking 24.6Mb/s.
This compares to around 3Mb/s for standard TV channels and 5.5Mb/s for normal High Definition.
This really leaves two options at the moment, either single satellite channels per transponder (around 44Mb/s) or via a high speed internet connection.
Terrestrial transmitters using the DVB-T2 standard provide 40Mb/s. This means that it unlikely that Freeview Ultra HD will be viable soon. If good quality Ultra HD using HEVC can work with 13Mb/s you might be able to provide a three-channel Ultra HD service.
In the past a preview service of HD transmissions was first provided from two transmitters (the Guildford mast from July 2008 and Crystal Palace from December 2009) so it is possible that a Ultra HD Freeview preview may happen. It is also possible that one channel may start using using half of the Com8 multiplex as it is mysteriously empty.[4]
The service to have Ultra HD source material.
Given all the above, there is one main issue: who is going to provide the source material?
For new content, it is necessary to record at the higher resolutions and have all parts of the production chain using 4k. This is quite straightforward for a single high-value event (such as BT football match), but is harder where existing equipment is in use (in say a news studio).
Existing material created for the cinema is already in higher resolutions (film stock or digital cinema), but will require time and effort to make available.
It is probably worth noting that popular UK shows have only been made in High Definition since around 2011 (say Doctor Who Season 6), many years after the start of the "preview" HD service.
[1] http://www.johnlewis.com/browse/electricals/televisions/all-tvs/4k---ultra-hd/_/N-6srfZ1z13rs5?Ns=p_price.extravaganzaPriceListId%7C0
[2] http://www.digitalbitrate.com/dtv.php?mux=12441&pid=7400&live=69&lang=en
[3] https://en.wikipedia.org/wiki/High_Efficiency_Video_Coding
[4] http://www.digitalbitrate.com/dtv.php?mux=12441&pid=7400&live=69&lang=en
Comments
Tuesday, 20 September 2016

I feel 4K and 8K transmission will be driven by commercial interest of SKY and BT who do not use Terrestrial broadcasting as a prime means of distribution. The issues of frame rate, HDR and Colour Gamut all need agreement but the issue of bandwidth will be resolved with more eeficient Codecs and increased compression. The BBC have always suffered from a fantastic engineering department ruled by an incompetent managment. As a result BBC management opposed NTSC -A in the 50's and 60's, opposed HD in the 90's and early 00's as unnecessary for "British Viewers who did not need big screens with their small rooms" (actually quote from BBC ENgineering Letter). So the likelihood of 4k or 8k from BBC any time soon for broadcast is small. THey do make programmes in 4K and broadcast sporting events like WImbledon to other countries.

Rich's 1 post
Rich's:
map
R's Freeview map
terrain
R's terrain plot
waves
R's frequency data
R's Freeview Detailed Coverage

Rich: The BBC have been carrying out technical trials of 4K/UHD broadcasts over the last couple of years. There is some suggestion that we could see a BBC UHD service as soon as next year, although there has been no official announcement yet.

It would be interesting to know the figures for take up of Sky and BT's UHD services, which would give an indication of the number of households who already have the capability to receive a future BBC UHD service.

StevensOnln1's 3,553 posts

StevensOnln1: The problem with the BBC 4K service is simply bandwidth, and the lack of it on Freeview. If there is a switch to T2 tuners, then they might have a chance.

I'd love to know what broadcasters have in terms of numbers - 85% of TV's are now 4K, (which is similar to HD being standard well before HD was generally available), and at some point broadcasters have to deliver content. Of course its the net where the bulk of it is coming from now, and I'm not sure those figures are available.

MikeB's 2,579 posts

MikeB: Based on the figure of 24.6Mbps from the article above there is sufficient capacity available on COM8 for a UHD channel right now, although of course that would only provide limited coverage. A switch to DVB-T2 would create enough capacity for a UHD channel to be broadcast one one of the PSB muxes making it available to virtually all of the country, presuming all Freeview lite transmitters continue to broadcast all 3 PSB muxes.

StevensOnln1's 3,553 posts

StevensOnln1: Your right, they could squeeze one on now, but that would be the whole of the mux, and you can see some people complaining....

I'd love for the BBC to go for a 4K channel, but they are going to have it tough. Its going to cost money to set up, and your going to have to supply content. BT, Sky (and I assume Virgin) are going for sport and movies. The BBC really doesn't have the cash to do that much sport, and I'm not sure about the movies. Amazon/Netflix are much more about drama, and the BBC could do that, and perhaps nature documentaries, etc. Perhaps a 4K channel in much the same way that BBC HD was a showcase would work, but Sky/BT/Virgin, etc are all going to be unhappy. And at a time when their budget is stretched enough as it is, could they justify it? You know the papers would have a field day.

So hopefully yes, but I'm not holding my breath. Be interesting to see what ITV are thinking.

MikeB's 2,579 posts
Sunday, 23 April 2017

Will itv2 itv 3 and itv 4. Be broadcasting in hd or uhd?

Michael. evison's 1 post

Michael. evison: ITV2 HD, ITV3 HD & ITV4 HD are subscription channels on Sky. It seems unlikely that they will join Freeview or Freesat any time soon and ITV haven't made any announcements about launching any UHD channels, although they have made some UHD content available online.

StevensOnln1's 3,553 posts
Tuesday, 17 July 2018

A standard has been developed for terrestrial transmission of 4K UHD television channels called DVB-UHD, and provided we switch to DVB-T2 transmission for everything (which has far more bandwidth than conventional vanilla flavoured DVB-T) there is a chance it could be done temporarily until such time as a further switch can be done to DVB-UHD transmission format.. A switch to the new DVB-UHD standard which would have even more bandwidth to cope, would be even better for carrying them.

Anthony's 52 posts

Anthony : it's interesting to hear that, and I hope the tuners are introduced as soon as possible. The fact is that the bulk of Tv's sold are now 4K, which are at least equipped with T2 tuners. And even DUB is going to be around for a while.

However, unless you have Sky Q or Virgin, you are going g to be using the net for 4K viewing. But there are limits to this. The other weekend, while at work, there was an attempt to stream the football, to show customers what 4k was like compared with HD. And Iplayer stuttered, to the point we gave up - there were simply too many people trying to use the service at the same time.

And that's the problem with people who blather on about everyone watching on the net. It's ok if you want to catchup in a movie. But watching something live that everyone else wants to watch, and bandwidth becomes a real issue. So Freeview isn't over yet!

MikeB's 2,579 posts
Wednesday, 15 August 2018

In reply to Rich the BBC is no longer the Host for Wimbledon.

The Championships, Wimbledon 2018 - Official Site by IBM

I believe the reason the BBC no longer hosts Wimbledon is that they do not have resources for UHD broadcasting. In fact I don't think that the BBC has any UHD resources. The Iplayer trials were done by the BBC R&D department. There is no problem with transmitting UHD over the internet BTSport, Prime Video, Netflix and Youtube have been doing it for years. Recently BTSport transmitted two football finals free on Youtube in UHD and the quality was superb.

It seems that the BBC has no plans for transmitting UHD. In the mean time I have been watching Test Cricket, Premiership Football, the Royal Wedding and F1 all in UHD on Sky. The football and the wedding used Dolby Atmos which certainly adds to the atmosphere. Eurosport transmitted the French Open UHD.

It is worth noteing that the iplayer only streams 720p at 25fps. This is not even a HD standard!!!

I see no future for freeview as you cannot get all the channels in all areas. I recently stayed in Weymouth and they only get about half the freeview channels.





Trevor Harris's 367 posts
Select more comments
Your comment please