To join, leave or change ukfree.tv updates by email, enter your email address here:
Full Freeview on the Crystal Palace (Greater London, England) transmitter

Brian Butterworth first published this on - UK Free TV
map is loading, please wait...
The symbol shows the location of the Crystal Palace (Greater London, England) transmitter which serves 4,490,000 homes. The bright green areas shown where the signal from this transmitter is strong, dark green areas are poorer signals. Those parts shown in yellow may have interference on the same frequency from other masts.
This transmitter has no current reported problems
The BBC and Digital UK report there are no faults or engineering work on the Crystal Palace (Greater London, England) transmitter.


Which Freeview channels does the Crystal Palace transmitter broadcast?
If you have any kind of Freeview fault, follow this
Freeview reset procedure
first.
Digital television services are broadcast on a multiplexes (or Mux) where many stations occupy a single broadcast frequency, as shown below.
Mux
H/V
Frequency
Height
Mode
Watts

PSB1




BBCA

H max

C23 (490.0MHz)
324m
DTG-3

200,000W


1 BBC One London, 2 BBC Two England, 9 BBC Four, 201 CBBC, 202 CBeebies, 231 BBC News, 232 BBC Parliament, 601 BBC RB 1, plus 17 others 250 BBC Red Button, 700 BBC Radio 1, 701 BBC Radio 1Xtra, 702 BBC Radio 2, 703 BBC Radio 3, 704 BBC Radio 4, 705 BBC Radio 5 Live, 706 BBC Radio 5 Live Sports Extra, 707 BBC Radio 6 Music, 708 BBC Radio 4 Extra, 709 BBC Asian Network, 710 BBC World Service, 719 BBC Berkshire (BBC local radio), 720 BBC Three Counties (BBC local radio), 721 BBC Radio London (BBC local radio), 722 BBC Surrey (BBC local radio), 734 BBC Essex (BBC local radio),



PSB2




D3+4

H max

C26 (514.0MHz)
324m
DTG-3

200,000W


3 ITV (London), 4 Channel 4 London ads, 5 Channel 5, 6 ITV 2, 13 Channel 4 +1 London ads, 14 More4, 15 Film4, 24 ITV4, 24 ITV4 +1, 28 E4, 33 ITV +1 (London),



PSB3




BBCB

H max

C30- (545.8MHz)
324m
DTG-6

200,000W


45 Film4 +1, 101 BBC One HD (England no regional news), 102 BBC Two HD (England), 103 ITV HD (ITV London), 104 Channel 4 HD London ads, 105 Channel 5 HD, 204 CBBC HD,



COM4




SDN

H max

C25 (506.0MHz)
314m
DTG-8

200,000W


10 ITV3, 20 Drama, 21 5 USA, 26 ITV Be, 27 ITV 2 +1, 30 5STAR, 34 ITV3 +1, 37 Quest, 44 Channel 5 +1, 54 My5, 58 ITV Be +1, 59 ITV4 +1, 61 True Entertainment, 63 Blaze, 66 CBS Reality, 70 Horror Channel, 80 Blaze +1, 83 Quest +1, 203 CITV, 211 Ketchup TV, plus 17 others 16 QVC, 85 Hochanda, 260 CCTV, 261 Racing UK, 262 CONNECT 4, 263 SonLife, 264 VisionTV, 265 Planet Knowledge, 269 Arise News, 270 Loveworld, 670 ADULT Section (start), 671 Television X, 675 ADULT PARTY, 678 Xpanded TV promo, 724 Capital, 727 Absolute Radio, 728 Heart,



COM5




ArqA

H max

C22 (482.0MHz)
321m
DTG-8

200,000W


11 pick, 12 Dave, 17 Really, 29 E4 +1, 32 Sony Movie Ch, 38 Quest Red, 41 Food Network, 46 Challenge, 48 Movies4Men, 60 Sony Crime Channel 2, 72 YourTV, 233 Sky News, plus 9 others 23 Create and Craft, 43 Gems TV, 49 TJC, 65 TBN UK, 252 Kiss Me TV, 253 Proud Dating, 673 ADULT smileTV3, 723 talkSPORT, 730 RNIB Connect,



COM6




ArqB

H max

C28- (529.8MHz)
321m
DTG-8

200,000W


18 4Music, 19 Yesterday, 25 Home, 31 5Spike, 39 CBS Action, 42 Travel Channel, 47 4seven, 62 True Movies, 71 CBS Reality 1, 73 YourTV +1, 79 Dave ja vu, 81 Talking Pictures TV, plus 20 others 22 Ideal World, 35 QVC Beauty, 36 QVC Style, 78 Sewing Quarter, 206 Pop, 234 RT, 672 ADULT smileTV2, 674 Babestation, 699 ADULT Section (end), 711 The Hits radio, 712 KISS FRESH, 713 Kiss, 714 KISSTORY, 715 Magic, 716 heat, 717 Kerrang!, 718 Smooth Radio, 725 Premier Radio, 731 Classic FM, 732 LBC,



LW




H -10dB

C29 (538.0MHz)
324m
DTG-12

20,000W


from 31st March 2014: 8 LONDON LIVE,



com7




H -6.7dB

C33 (570.0MHz)
324m
DTG-6

43,100W


56 5USA +1, 57 5Spike 1, 64 CBS Action +1, 67 CBS Drama, 82 Vintage TV, 84 Quest Red +1, 87 Keep It Country, 107 BBC News HD, 108 Al Jazeera Eng HD, 109 Channel 4+1 HD, 110 4seven HD, 113 RT HD,



com8




H -7dB

C35 (586.0MHz)
324m
DTG-6

39,800W


55 5STAR+1, 86 More4 1, 95 Freesports, 96 Forces TV, 106 BBC Four HD, 115 BT Showcase HD (not free), 205 CBeebies HD, plus 5 others 40 Rocks and Co, 93 Together, 94 PBS America, 111 QVC HD, 112 QVC Beauty HD,


DTG-3
64QAM 8K 2/3 24.1Mb/s DVB-T MPEG2
DTG-6
256QAM 32KE 2/3 40.2Mb/s DVB-T2 MPEG4
DTG-8
64QAM 8K 3/4 27.1Mb/s DVB-T MPEG2
DTG-12
QSPK 8K 3/4 8.0Mb/s DVB-T MPEG2
H/V: aerial position (horizontal or vertical)
Which BBC and ITV regional news can I watch from the Crystal Palace transmitter?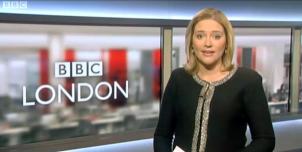 BBC London
4.9m homes
18.4%
from
London
W1A 1AA, 11km north-northwest
to
BBC London region - 55 masts
.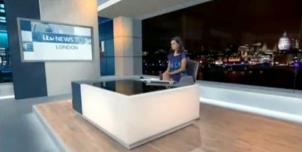 ITV London News
4.9m homes
18.4%
from
London
WC1X 8XZ, 11km north-northwest
to
ITV London region - 55 masts
.
Are there any self-help relays?
| | | | |
| --- | --- | --- | --- |
| Charlton Athletic | Transposer | Redeveloped north stand Charlton Athletic Football Club | 130 homes |
| Deptford | Transposer | south-east London | 100 homes |
| Greenford | Transposer | 12 km N Heathrow Airport | 203 homes |
| Hendon | Transposer | Graham Park estate | 50 homes |
| White City | Transposer | 9 km W central London | 80 homes |
How will the Crystal Palace (Greater London, England) transmission frequencies change over time?
years
1950s~85
1984-97
1997-98
1998-2012
2012-13
2013-18
2013-17
31st Mar 2018-
aerial group
VHF

A

K

A

K

A

K

A

K

A

K

A

K

A

K

C1
BBCtv
C22

-

2

ArqA

ArqA

ArqA

BBCA

C23
ITV
ITV
ITV

BBCA

BBCA

BBCA

D3+4

C25

-

1

SDN

SDN

SDN

BBCB

C26
BBC1
BBC1
BBC1

D3+4

D3+4

D3+4

SDN

C28

-

B

-

ArqB

-

ArqB

-

ArqB

ArqA

C29

-

D

LW

C30
C4
C4
C4

-

BBCB

-

BBCB

-

BBCB

ArqB

600
C32

-

A

C33
BBC2
BBC2
BBC2

com7

C34

+

C

C35

com8
orange background for multiplexes names more
green background for transmission frequencies
lilac background for power levels in watts
800MHz band: 4G mobile started in 2013
700MHz band: 4G from 30 June 2020more
600MHz band: new or moved digital TV services more
Notes:
+
and
-
denote 166kHz offset;
aerial group
are shown as
A
B
C/D
E
K
W
Italics for
analogue
, digital switchover was Wednesdays 4th April and 18th April 2012.
How do the old analogue and currrent digital signal levels compare?
Analogue 1-4

1000kW

SDN

,

ARQA

,

ARQB

,

BBCA

,

D3+4

,

BBCB

(-7dB)

200kW

com7

(-13.7dB)

43.1kW

com8

(-14dB)

39.8kW

Mux 1*

,

Mux 2*

,

Mux A*

,

Mux B*

,

Mux C*

,

Mux D*

,

LW

(-17dB)

20kW

PreDSO-BBCB*
(-20dB)

10kW
Which companies have run the Channel 3 services in the Crystal Palace transmitter area
| | |
| --- | --- |
| Sep 1955-Jul 1968 | Associated-Rediffusion† |
| Sep 1955-Jul 1968 | Associated TeleVision◊ |
| Jul 1968-Dec 1992 | Thames† |
| Jul 1968-Feb 2004 | London Weekend Television♦ |
| Jan 1993-Feb 2004 | Carlton† |
| Feb 2004-Dec 2014 | ITV plc† |
| Feb 2004-Dec 2014 | ITV plc♦ |

| | |
| --- | --- |
| Feb 1983-Dec 1992 | TV-am• |
| Jan 1993-Sep 2010 | GMTV• |
| Sep 2010-Dec 2014 | ITV Daybreak• |
• Breakfast ◊ Weekends ♦ Friday night and weekends † Weekdays only. Crystal Palace was not an original Channel 3 VHF 405-line mast: the historical information shown is the details of the company responsible for the transmitter when it began transmitting Channel 3.
Comments
Tuesday, 24 April 2018
NICKADSLUK
12:24 AM

Colin R: well stated Colin
I'm going to wait for a while as I get 10 across the board for quality in crawley where I live on a group a aerial on CP and I don't fancy getting a wideband to muck up what's already perfect just for a few HD channels missing

I use the sat dish for BBC4 HD etc and that works a treat. however its still a hassle in going from terrestrial to free sat on the latest Samsung TV as you have 2 remotes and only one of them will allow to get to that menu for changing over

whoever come up with this changing of channels hadn't really a clue because if you had to remove some channels no problem but any one with common sense would not have removed the HD channels where they are likely to not to work for the majority without additional expense

Remove them all if you must but to remove just a few and leave a few that makes no sense at all

NICKADSLUK's 38 posts
Bronze

NICKADSLUK: I agree with you about the hassle of switching between Freeview and Freesat.

Unfortunately those of us with both Freeview and Freesat receivers, e.g. many recent model TVs, and group A aerials for Crystal Palace, suffered a double whammy this year when firstly Channel 4 removed Channel 4 HD from Freesat, and then just a month later, the Com7 and Com8 at CP moved to channels 55 and 56.

This means that either you have to keep switching between Freesat for e.g. BBC News HD, and Freeview for e.g. Channel 4 HD, or you have to shell out hard-earned cash to get a wideband aerial, because Freeview won't give you a free wideband aerial if you have satellite capability - perhaps a triple whammy!

Also, if you want to watch Channel 4 + 1 HD and 4seven HD then then the only option is a wideband aerial because these are not on group A channels any more, and nor are they on Freesat.

So the government might be raking in billions in licences for 5G, but it is 'taxing' some of the four and a half million people that are served by Crystal Palace who now have to shell out money for new wideband aerials, or put up with at least some channels lost, if they have both Freeview and Freesat.

Miffed of Weybridge!

Colin R's 5 posts

Colin R: .... and then, just when you have forked out for a new wideband aerial and you think it is safe to go back into the kitchen (or wherever else your telly is)....

... you get co-channel interference because all the transmitters are being changed to broadcast Com7 and Com8 on the same channels 55 and 56! Aaarrgghhh!!

It's really is the final straw, isn't it?

Extremely miffed of Weybridge

Dear Philip Hammond MP........

Colin R's 5 posts

Colin R: .... and sadly, no, it's not even the final straw. It has been said that channels 55 and 56 have been chosen for Com7 and Com8 because they will lie in a narrow gap of the 700Mhz band (743 - 757MHz) that won't be used for 5G, at least initially from 2020.

But that still means that frequencies from 700-740MHz and 760-800MHz will probably be used for 5G. If you happen to have a mobile antenna mast nearby your home, or on the line of sight to your TV transmitter (my nearest mast is 600 metres from my house at about 20 degrees off the line of sight) then your TV receiver is likely to be swamped by the strong adjacent 5G signals, thus losing reception of channels 55 and 56.

This is because TV terrestial receivers are actually designed to receive all of the 700MHz band (and the 800Mhz band as well up to channel 68 at 850MHz), and being consumer electronics, and not professional communications receivers costing thousands that have special band-pass and notch filters to filter out strong local transmissions on adjacent frequencies, the so-called automatic gain control in the receiver will probably desensitise it so much because of the relatively strong local 5G signals that TV channels 55 and 56, ususally broadcast with much lower power than the other multiplexes anyway, will no longer get through other than for people who live quite close to the TV transmitter.

So after all this hassle and wideband aerial cost, come 2020 many of us might find that we can't receive the Com7 and Com8 muxs after all, and our new aerial purchase only lasted to get us these channels for a couple more years!

It is also said, that by 2022 Com7 and Com8 might move again, presumably to lower channels / frequencies that are below the 700Mhz 5G and 800MHz 4G bands. This just leaves Baldrick to explain why they were ever moved to ch55 and 56 in the first place!

Does anyone get the feeling, like I do, that the government would like to sell off the entire UHF TV specturm to mobile data serivces sometime in the next ten or twenty years, and shut down terrestial TV altogether? All these recent less-than-user-friendly changes may be a way of 'encouraging' people to switch to satellite TV, or in due course to most TV being delivered by broadband Internet. It may be no coincidence that Ofcom recently set OpenReach and other broadband infrastructure providers a target of a minimum of 10Mb/s broadband to all homes, i.e. sufficient bandwidth to be able to watch any television channel of your choice. It may be feasible, and it may even be reasonable by then, but it would be nice if there was some open and honest communication of the strategy, if this is indeed the case.

Colin R's 5 posts

1) Re StevensOnin1 2.07pm comment - Thanks for your prompt reply - there is no loose connection etc. Everything is fine on all other Channels both directly to the TV and via the recorder. I think Colin R may have solved it - see below. Our post Code is a GU1 - hope that helps.

2) Colin R's 8.50pm comment is great. It looks as though we are suffering from co-channel interference - thus nothing I can do about it!! Before 18 April we could get a very weak channel 55 signal - now we have none (Strength and Quality). Our aerial points to Crystal Palace and are tuned to London but because we are in a good signal area it also gets a strong signal from Hannington as well. Since 18 April, Channel 56 has improved in strength and quality and we can now get consistent programmes from this Channel. In respect of Channel 55, at least Baldrick had "a cunning plan" - these planners don't!!

3) There must be a change in policy/implementation or something as we have lost important TV Channels for ever.

Chris Roberts's 4 posts
Select more comments
Your comment please