Keep up to date with improved UK Free trends

Brian Butterworth
published on
UK Free TV
Every day since March 2008, I have been posting daily updates to UK Free TV to keep you up-to-date with the goings on with free-to-air television in the UK.
You can access this list in many ways:
They are shared on Twitter (see https://twitter.com/@Briantist) or Facebook.
You can get to them by clicking the updates bar at the top of every UK Free TV page and picking "Trends".
Updates to the Trends page

Updates to the individual "read this" pages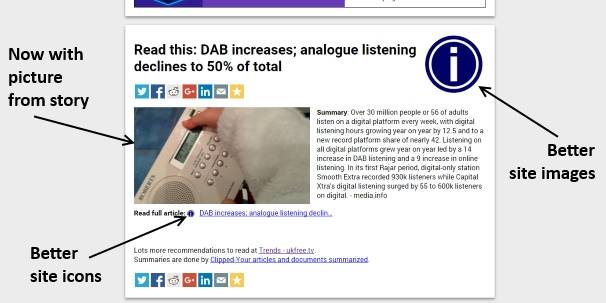 And another thing
If you are using a non-mobile screen, the words "MENU" now appears next to the "hamburger menu" symbol at the top right. You can click the icon or the word "menu" to see the menu.
Thanks to everyone who suggested that.
Comments
Your comment please