Goodbye BBC Red Button!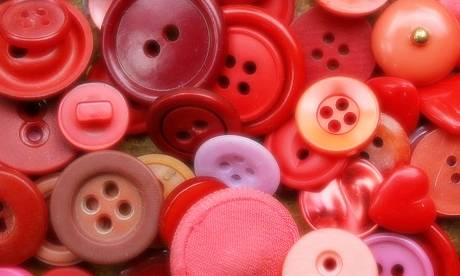 Brian Butterworth
published on
UK Free TV
Too many people have been Cord Cutting...
Details have emerged today[1] of the current cuts to BBC services that will be made to save £150m from the BBC's budget – you might have had a go yourself https://ukfree.tv/bbccuts at predicting the nature of the cuts.
From the £201.0m annual cost of BBC Online, iPlayer and Red Button budget, the £16m spent of Red Button will stop and £12m will be cut from BBC online.
Another £35m will cut Sports rights, £12m from the TV services, £5m from BBC News.
£50m more will be about 1,000 job cuts and £20m from long-term contracts.
This still leaves another £513m or so to be cut each year by 2020 to deal with the BBC taking on the social sending of free TV licences for the over-75s, something the governing parties manifesto promised to provide.
Will you miss the Red Button or is a relic from the pre-internet era?
[1] BBC unveils £50m cut to sport and TV under savings plan
Comments
Wednesday, 18 November 2015

The BBC is today setting out details of how we plan to save £150 million to address a shortfall in funding identified earlier this year.
The shortfall has arisen because as more people use BBC iPlayer, mobiles and other online catch-up, the proportion of households owning a television is falling, while a loophole allows viewers to watch catch-up TV without a licence.

We have welcomed the Government's firm commitment to close this loophole, and will continue to urge Ministers to legislate as swiftly as possible.

An independent study by PwC has already shown the BBC to be among the most efficient organisations in the public sector and regulated industries, and our record betters that of Government. However, in July we committed to doing everything possible to protect programmes and services by making further savings from back office functions, cutting management and management layers and reducing historic levels of BBC bureaucracy. This is part of delivering a simpler, leaner BBC.

Despite this, we always said that cuts to programmes or services would be unavoidable. Even after today's measures, the BBC faces a long-term challenge to identify a further £550m of savings by 2021/22 and we will set out broad plans for this in the spring. We will inevitably have to either close or reduce some services.

The £150 million of savings detailed today will be delivered in the following way:

£50 million will be saved by creating a simpler, leaner BBC, with fewer divisions and senior managers, fewer layers between the top and bottom of the organisation and cutting 1,000 posts. Strong progress is already being made the first phase of work is now complete and subject to staff consultation and further detailed work:

c£25m will come from reducing back office and professional support services
c£10m from reducing management layers in content areas. Discussions are now beginning with those affected
The remainder from the merger of technology and digital divisions, and changes to expenses, payroll management and other areas
In total, we are on course to deliver the 1,000 reduction in jobs by 2017. Since July, we have already closed or are consulting on over 300 of these posts

£35 million will be saved from the BBC's TV sports rights budget. Meeting this savings target will be tough, particularly given the high levels of inflation in the market. We therefore anticipate this will lead to the loss of some existing rights and events. We have already made some tough choices which have contributed to the savings, for instance around the Open Golf. However, we have also recently secured a series of important rights including Wimbledon, Premier League highlights, live coverage of Euro 2016 and 2020 football championships and Six Nations rugby shared with ITV
Beyond Sport, a further £12 million will come from the BBC's TV budget. Drama will be protected, including the prioritisation we have already announced, but a range of other genres will face cuts. This will mean some reductions to factual, comedy and entertainment, although we remain committed to making popular Saturday night shows and will use the savings from The Voice UK to develop new, home-grown formats
£12 million will be cut from BBC Online. This will involve rationalising new features, innovation and development across the BBC's digital services, and focusing on those with greatest impact
£5 million will come from News. This will include efficiency savings from a review of working practices, terms and conditions, and commercial income or cost reductions in BBC Monitoring (subject to approval from the BBC Trust)
£20 million of savings will come from long-term contracts and other costs, due to the current lower levels of inflation
The final c£16m will come from cross-cutting areas, including
Savings in distribution costs
Exploring a phased exit from the broadcast Red Button service and focusing our interactive TV offer on connected televisions and iPlayer
Exploring further savings from BBC Online

Director-General Tony Hall said: The BBC has and is doing everything possible to make sure the impact on the public is minimised. Wherever possible we're targeting savings by creating a simpler, leaner BBC.

But cuts to budgets for programmes and services are unavoidable. No Director-General wants to announce reduced spending on services that the public love. This is very tough, but the BBC's financial position means there is no alternative.

The £150 million set out today is part of the £700 million overall savings the BBC must find due to the flat licence fee agreed in the summer and the need to fund the transformation the BBC must undertake for the future.

We will announce how the remaining £550 million savings to be met by 2021/22 will be made in the spring. These are likely to include broad service and major structural changes to how the BBC works and fulfils its mission to inform, educate, and entertain.

BBC - BBC sets out plans to deliver

Briantist's 38,899 posts

Brianist: I can't think of the last time I used the Red Button, and I've met a fair number of customers who have never used it at all. I suspect it will not be much missed.
I notice BBC Monitoring will be hit - you'd have thought the government would think that a valuable resource in todays world, which is perhaps why they are doing it!

The BBC is putting pressure on the government to close the loophole, as they promised. You wonder how long the government is going to spin this out for, like someone dangling a toy in front of a toddler, only to snatch it away when they get close.

Jesse Norma's comments on the Media Show today were slightly alarming. The idea that the BBC should no longer have its own studios would seem to have a hidden (but unsubtle) meaning - if the BBC cannot make its own programmes any longer, its much easier to cut it down to the sort of size the government wants. He did make me laugh when he said that his committee had no bias towards the BBC....I'm not sure I'd take him at his word.


MikeB's 2,579 posts
Thursday, 19 November 2015

I use the RED BUTTON all the time. Where else, other than the internet, can I find out news headlines at an instant, how my favourite football team are doing and what the weather is goign to be, all at the touch of a button.

Alan's 11 posts

MikeB: I think the only time I have used Red Button was during the 2012 Olympics... I have used it for Glastonbury in the past, but on-demand iPlayer can provide all the Extras you might want these days. Unless you don't have an internet connection, of course. I wonder if the text news and sports services will go too? The problem for Jessie Norman is that he should be respecting the independence of the BBC, shouldn't he. Protecting it, perhaps?

Briantist's 38,899 posts

We use 'Text' (which I assume is now counted as a Red Button service, even though I never actually touch the red button on my remote?) many times a day for accessing News, Sport and Weather. Even though this is a poor replacement for the extensive analogue-TV Ceefax services we used to have before things were 'improved', it will still be a blow to lose it.
I would prefer a large 'hike' in the licence fee and an expanding BBC : they remain the only channels worth watching most of the time. Personally I'd be happy to lose BBC national radio in its entirety, but I realise that this still has its supporters too.

Dale Rumbold's 78 posts
Dale's:
map
D's Freeview map
terrain
D's terrain plot
waves
D's frequency data
D's Freeview Detailed Coverage

Alan: It's not clear if the text services will go, I think the cuts will be to the one/two/three additional streams of audiovisual content.

Briantist's 38,899 posts

More from the Telegraph today... BBC Four and News Channel facing axe as BBC eyes cuts of

Briantist's 38,899 posts

The main thing I hate about BBC is that they STILL have no localised stations, ITV managed it so why can't BBC, it is so annoying to be watching 101 and then have to change to 1 to see the local news

BobW's 1 post

BobW: The BBC do in Scotland, Wales and Northern Ireland. However the cost for doing this for the 15 English Regions - Which BBC regions are on satellite? - is too high at a time where the BBC is having cuts! ITV only has them for the people who pay for the programmes - the advertisers!

Briantist's 38,899 posts

I think the last time I used the red button was during Springwatch. My parents had spent a while trying to get into some follow on thing, asked me when they got stuck and it took me something like a further 10 minutes to get them where they wanted to be!

As for the text side, I think the Internet has replaced that for us although in view of a previous comment, it might also be worth noting that while I liked the old ceefax where I used to flick through things like county cricket scorecards, I never really got on with the digital "improvement". I think in terms of being able to get to read what I wanted, Ceefax made excellent usage of what were presumably limited resources.

As for cutting the cord and iPlayer, some of this started when things were a lot slower and Internet speeds here have improved here over the past 12 months and we often can get 3Mb but I still view it as a limited resource. We have mythtv with both dvb-t and dvb-s2 tuners and both PCs where tv might also be watched have their own dvb-t cards and I don't think we will be moving from this in the foreseable future. Our "rule" use don't use the iPlayer for what you can do by the other means still stands here.

Jon Freeman's 15 posts
Select more comments
Your comment please