Yesterday, Drama and Really joining Freesat this month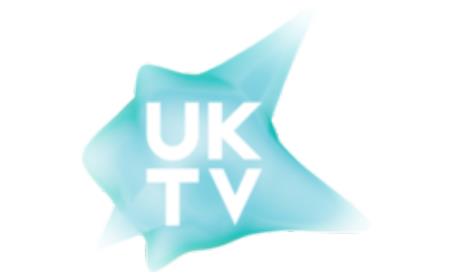 Brian Butterworth
published on
UK Free TV
UKTV, which is a commercial joint venture between BBC Worldwide and Scripps Networks Interactive, Inc and who provide 11 branded channels have announced today that three of their channels will be on Freesat "later this month".
UKTV's CEO Darren Childs said, "We work hard to secure platform deals that give more people our channels, and ultimately grow UKTV's footprint. Freesat viewers will be able to watch gripping history shows on Yesterday, some of Britain's finest, critically-acclaimed drama content on Drama, and unbelievable real life stories on Really. As UKTV continues to invest heavily in new shows, there's never been a better time to have access to our channels."
But...
I can't help wondering why Dave hasn't made it though…
Comments
Tuesday, 8 December 2015

jb38: Thanks. Good to have that verified.

Another anomaly is the ITV region on 103 being Central West. ITV London should be available for Audio Description. It is available in all the regions on 973 for that reason, but appears to be absent on this bouquet.








js's 826 posts
Wednesday, 9 December 2015

Has anyone tried adding it to "other channels" ?

Ian's 497 posts
Ian's:
map
I's Freeview map
terrain
I's terrain plot
waves
I's frequency data
I's Freeview Detailed Coverage

Ian: Re; Yesterday. Yes, this seems to be the way of overcoming the necessity of requiring a viewing card for this channel.

Tested out by disconnecting the Sky box from the mains followed by removing the viewing card from same before powering it up again, checking that 537 was still coming up as "channel unavailable" after the box went through its usual "searching for listings" procedure.

This then followed by entering the "add channels" menu, punching in : 12.129V - 27.5 - 2/3 then selecting "find channels", on completion of storing "Yesterday" from the others listed.





jb38's 7,179 posts
Monday, 11 January 2016

I cannot get these new channels 162,163 ,164. My box updates itself but still no new channels. Have I to do something else to get the channels.

Julia's 1 post
Tuesday, 16 February 2016

Free sat UK TV Subtitles on Drama, Really and Yesterday I don't understand watching not working properly British Deaf people unhappy sad feel wants to trying subtitles on Drama, Really and Yesterday.

Ronnie's 1 post
Thursday, 31 March 2016

My Humax Freesat box shows the 3 new channels in the channel list but on each of them it states 'no or bad signal '. I have scanned for new channels several times which usually cures a problem like this but absolutely no luck this time. I have never had a problem like this with new channels before now.

chris's 1 post
Saturday, 2 April 2016

Yes, why no Dave?

David's 20 posts
Saturday, 4 June 2016

Nice to have them but had to re install on both Bush HD Box and The SD one in the kitchen

Brian Ross's 2 posts
Wednesday, 10 May 2017

Can I connect my toshiba video/DVD recorder to a free PSAT box so I an record and play back on discs

Neil Riley's 1 post

Neil Riley: You could if the Freesat box has a SCART output and the DVD recorder has a SCART input.

StevensOnln1's 3,567 posts
Select more comments
Your comment please