Yesterday, Drama and Really joining Freesat this month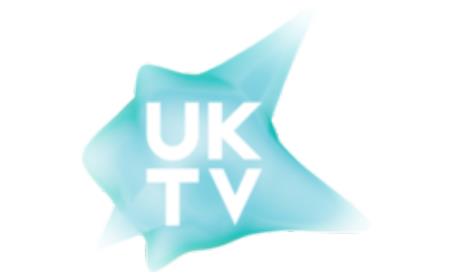 Brian Butterworth
published on
UK Free TV
UKTV, which is a commercial joint venture between BBC Worldwide and Scripps Networks Interactive, Inc and who provide 11 branded channels have announced today that three of their channels will be on Freesat "later this month".
UKTV's CEO Darren Childs said, "We work hard to secure platform deals that give more people our channels, and ultimately grow UKTV's footprint. Freesat viewers will be able to watch gripping history shows on Yesterday, some of Britain's finest, critically-acclaimed drama content on Drama, and unbelievable real life stories on Really. As UKTV continues to invest heavily in new shows, there's never been a better time to have access to our channels."
But...
I can't help wondering why Dave hasn't made it though…
Comments
Saturday, 5 December 2015

Will these channels also be available on Sky No Card (fsfs)?

Chris Weir's 21 posts
Sunday, 6 December 2015

This is excellent news. Drama is my favourite non Freesat channel. Maybe Gold will follow eventually?

Richard Johns's 22 posts
Monday, 7 December 2015

David: Dave is on my freeview RPG already.

John

John's 1 post
John's:
map
J's Freeview map
terrain
J's terrain plot
waves
J's frequency data
J's Freeview Detailed Coverage

Yes Dave is on Freeview but not Freesat. The same goes for Quest.

Ian's 497 posts
Ian's:
map
I's Freeview map
terrain
I's terrain plot
waves
I's frequency data
I's Freeview Detailed Coverage

If you want to compare Freesat and Freeview channels - see here - Compare all free TV channels in the UK .

Briantist's 38,899 posts
Tuesday, 8 December 2015

Channels are live on Freesat - can someone confirm if they work on Sky without the card in the slot?

Briantist's 38,899 posts

Freeview Update: Viewers may need to retune to continue receiving Horror Channel from lunchtime on 10th December 2015

sharealam's 225 posts

Briantist: 'Yesterday' will be unavailable in the case where the 'no-card' bouquet is in use. Haven't got a working sky box at present, so can't check, but, ages ago, I tried pulling the card out and power cycling, in an unsuccessful attempt to rid the box of its regionalisation, the objective being to get it to use the 'no-card' bouquet.

js's 819 posts

js: Yes, you are quite correct on this point. I decided to try another test by disconnecting the box from the mains supply then removing the card from same before powering it up again, findings being, that although Drama and Really still worked OK the box did not recognise 537/538 as being a channel, reinstalling the card (a standard non-sub viewing type) restoring both.

jb38's 7,179 posts

jb38: Thanks. Good to have that verified.

Another anomaly is the ITV region on 103 being Central West. ITV London should be available for Audio Description. It is available in all the regions on 973 for that reason, but appears to be absent on this bouquet.








js's 819 posts
Select more comments
Your comment please