To join, leave or change ukfree.tv updates by email, enter your email address here:
UK Free TV site improvements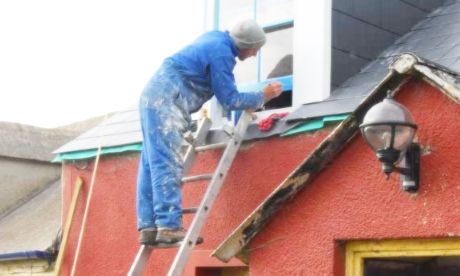 Brian Butterworth
published on
UK Free TV
I have made a few changes and fix a few bugs here on UK Free TV:
In the main menu:
Added some chevrons to help better distinguish menu sections from menu items;
Created a new section called Archive (2002-) and moved some very lightly used site features to here to reduce clutter;
Fixed a bug that was causing a slight but perceptible delay in building the menus;
On the site generally:
Used a new feature called "lazy loading" that better instructs your web browser when to fetch photos and other large graphics from the web server
Remove the little-used "popular pages" features – it was using a lot of database resources and is being duplicated by Google Analytics;
Removed the defunct "current" set-top box software links;
Reduced the number of places that the adverts (the ones that pay for the site's hosting and database servers) to get the web pages to load more quickly.
Fixed several (hidden) usability bugs.
On section menu pages:
Fix a bug that wasn't linking the image link to a story page, only the text
On comments:
Site no longer creates an in-page link if you do not provide a web-site or twitter handle when posting a comment;
On the mapping pages:
Removed the AM, FM and DAB "transmitter regions" maps – the site now redirects to a map;
The "at700" system:
Pages are now updated to show the quarter (rather than half-year) that the changes are going to happen, including recent changes to the schedules;
I also ensure the ever-ongoing task to keeping the site synchronised to the configuration of Freeview, Freesat and free-to-air Sky.
If you have any other problems with the site that I have not – yet – noticed please let me know below in the comments.
Thanks to everyone.
Brian Butterworth
Comments
Saturday, 14 October 2017

I thought the site was down, and this was confirmed by isitdownforme, but it appears that you can no longer have www. in front of ukfree.tv.

Andrew Wood's 3 posts

@Andrew Wood: There is another web server (which I know as "blue") that handles requests to the www.ukfree.tv domain and redirects them here to secure site (at ukfree.tv). It's been like that for a couple of years now.

I had to stop and restart the server and it didn't have what Amazon call a "Elastic IP" so the IP address changed when it came back up. I fixed it to an Elastic IP, but I neglected to tell the domain people.

So, it has been corrected, but it will take up to 24 hours to pass through all the levels of DNS caching.

Thanks for pointing this out.

Briantist's 38,772 posts
Owner
Sunday, 22 October 2017

Why is publicly-funded BBC4 HD not provided on the smaller transmitters when the commercially-funded ITV HD is on all transmitters. In South Cumbria there is a large population around the Morecambe bay area but we only have the 6 original multyplexes while in North Cumbria with a much smaller population all 8 multyplexes are avalable. BBC4 HD is a worthwhile improvement when watching the more serious programmes. All the BBC HD programmes should be universally available.

Anthony Watt's 1 post
Monday, 23 October 2017

Anthony Watt: Because there isn't enough capacity to carry BBC4 HD on every transmitter. It is expected that at some point in the next few years (although no date has been announced yet) that all PSB channels will cease broadcasting in SD, which will free up capacity for BBC4 HD, CBeebies HD and BBC News HD to be broadcast from every transmitter.

StevensOnln1's 923 posts
Gold
Your comment please