Current Freeview changes make it a little less reliable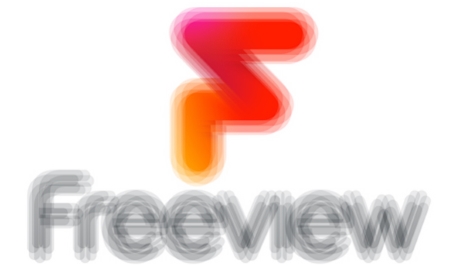 Brian Butterworth
published on
UK Free TV
Freeview is reliable
If you enjoy watching TV using Freeview, this means that there is a wire going from the back of your TV set to an aerial on the roof of your home, flat or office. In the air. the Freeview TV signals travel in straight lines, like light, so the aerial needs to be able to "see" the top of a Freeview transmitter tower.
From the top of one of these towers is mounted a cylinder that is covered in transmission panels. This allows the Freeview signals to be sent out in a controlled pattern, for several reasons:
It is wasteful to send the signals out into space;
It is unhelpful to send signals over a country borders;
It is unnecessary to send signals into mountains where no-one can get them;
To limit the possibility of interference in a very flat area;
Tropospheric Ducting
It is quite reasonable to think that all the above conditions would remain constant over time.
It was discovered that all TV signals sent horizontally do not always just zoom off into space. From time to time, changes to air pressure cause "Inversion" and the signals can reflect down as if there were a mirror at cloud level. Sometimes the signals can be found 800 miles beyond their expected locations.
The way the digital TV signals are encoded incorporates ways to reject these unplanned, unexpected interference. There is a limit to what can be done in all instances.
Whilst it is possible to predict where the "mirrors" can occur in the atmosphere – see http://www.dxinfocentre.com/tropo_nwe.html - the loss of Freeview channels from your box can then depend upon:
The direction your aerial points because which TV transmitters are in a line projecting from your roof to your normal transmitter AND which transmitters are in line 180 degrees from the above one;
If your aerial system has an amplifier (that might get overloaded and stop working);
This means that moving a few streets away can make the difference between no Freeview at these times and normal service during a time of Tropospheric Ducting.
People who watch satellite TV can have a similar, random problem caused by heavy rain and snowfall.
Generally, these Tropospheric Ducting events happen in the UK about the times the clocks go forward and go back, and sometimes when there is a very still, cold winter.
Why the 700MHz changes might be an extra problem
In simple terms the 700MHz changes will reduce the number of transmission frequencies for Freeview from 40 (C21 to C37, C39 to C48) to just 30 (C21 to C48, C55 and C56). This is being done in a way that keeps all the channels you can watch.
It does mean, however, that during those times of random Tropospheric Ducting it will be slightly more likely that an interfering signal might occur at any given location.
Do not adjust your set
So, please don't blame Freeview. They are pumping out all the usual signals if this happens to you.
If it does happen, please don't retune your equipment. It is unlikely that the problem will continue for more than a few hours at the most, and you will most likely be able to watch most other Freeview channels.
Do we need an "Inversion Effect" predictor?
Would it be useful to develop a tool to work out how bad a potential Tropospheric Ducting event might be for a given location?
See also https://ukfree.tv/article/1107052352/What_is_the_Inversion_Effect_and_why_does_it_effec
Comments
Wednesday, 8 November 2017

Hello - we live in Sidmouth Devon and have just purchased a new 32" TV. We live in a building with 10 flats, we are at ground level. We have an aerial up on the roof and reception has been excellent. But due to some rather extensive work that will be carried out to our flat, I have had to purchase an 'indoor' aerial from Argos due to having to move our TV to the rear of the flat where we have no rooftop outlet for the aerial. Are we going to have problems with receiving good signals with this indoor aerial?? Any comments appreciated.

L G BETTAG's 1 post

L G BETTAG:

The simple answer is: Yes, probably. Indoor aerials are only any use if you are close to a main transmitter and can see the transmitting mast clearly.

To be any more help we need a full post code please?



MikeP's 3,056 posts
Thursday, 9 November 2017

L G BETTAG: Why not simply extend the rf cable running from the input plate to the television? This way you will continue to get your signal from the roof aerial!

John

John Porcella's 4 posts
Monday, 13 November 2017

Question: Would anybody hazard a guess when BBC will have Points West in HD as it is a damn nuisance, every time we have that and other local programmes we have to change channel and back again at the end. I am pretty sure they have the technical ability but I bet it is probably the money.

Richard.'s 30 posts

Richard.: The BBC don't have the technical ability to provide BBC 1 regions in HD as the studio equipment and links to/from the central coding and muxing centre (where the signal is assembled into multiplexes to be sent to the transmitters and satellite) needs to be upgraded for each region before they can be made available in HD. The BBC have said that to do this in the same was as they currently do SD broadcasts for each region would amount to around 40% of the regional news budget so they are looking at other, more cost effective ways to make the regions available in HD. Therefore no date has been announced yet for any BBC regions to be available in HD.

StevensOnln1's 3,550 posts

Surely the BBC in making their decision to find an economic way of providing regional news and programmes on HD should take into account that ITV has had regional HD news from the beginning and if they can achieve it then it should receive equal treatment from the BBC. Their spending should be reallocated to allow for this.

Nick Anderson's 139 posts

Nick Anderson: Have a look at Brianist's numerous excellent diaries on the BBC, such as the ones on the future of the licence fee. There will be a breakdown of the costs of each part of the BBC's output, etc. Then try to work out how they could do that (provided, as Steve points out, if the transmitter capacity exists), within a budget currently being shrunk by a fixed licence fee, plus the need to fund extra services and other obligations, such as free over 75- licences.
Considering the cost of BBC local services, popular though they are, transmitting in HD is the least of it.

So its technical, and then cost. And both are very tough.

MikeB's 2,579 posts
Monday, 4 December 2017

Where we live in Maidstone, ALL HD channels have now become very unreliable. Ok, I won't blame Free view, bit something has changed. Any tips?

Steven Seeds's 5 posts

Steven Seeds: Have you checked for any loose or damaged cables or connections behind your TV? What signal strength and quality readings do you get on the affected channels? Please provide a full postcode so that we can see where you are in relation to the transmitter and your predicted signal strength etc.

StevensOnln1's 3,550 posts
Tuesday, 5 December 2017

Hi

Where I reside I notice that not all TV aerials are facing in the same direction, which is normally the case.

So what exactly is the best position for my aerial, and which transmitter are we to direct the aerial to, I assume it is Sutton Coldfield, but some are pointing towards the Wrekin.

Poscode is WR10 2BP

Derek's 3 posts
Derek's:
map
D's Freeview map
terrain
D's terrain plot
waves
D's frequency data
D's Freeview Detailed Coverage
Select more comments
Your comment please