To join, leave or change ukfree.tv updates by email, enter your email address here:
Channel 4 abandons Freesat HD in TWO DAYS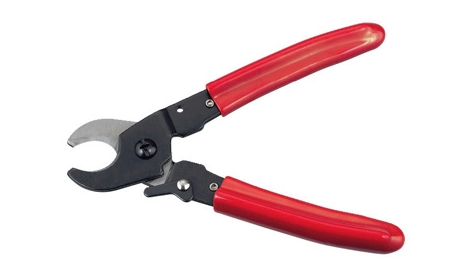 Brian Butterworth
published on
UK Free TV
With only two days' notice, Channel 4 is abandoning Freesat.
Channel 4 HD has been on air for over a decade, but it seems that they no longer need to broadcast to the whole of the UK public.
Channel 4 is a public service broadcasting channel that pays for the programs it broadcasts using the in-show ad-breaks.
However, it seems that it can fork out £75 million to steal The Great British Bake Off from the BBC but can't afford to show the channel in HD to Freesat users.
Which is a shame, as High Definition channel has always been part of the Freesat HD line up.
It's interesting to note that the channel still will be shown to Sky viewers in HD, and will also continue Freeview HD.
Perhaps we have reached "peak television"? Perhaps Channel 4 is so undermined by Netflix and Amazon it can't afford to broadcast itself properly anymore?
But surely If a public service channel can pay out £2.5m a year to four members of the management team each year, it is shocking that it can abandon Freesat HD viewers.
Comments
Tuesday, 6 March 2018

Rega: If you want to record, then yes, your going to have to buy another box, and it wont be cheap.

MikeB's 2,471 posts
Platinum
Tuesday, 13 March 2018

Thanks for your e-mail which I received today, 13/3/2018, informing me that you were only given 2 days notice that Ch4HD will no longer be available on Freesat from 22/2/2018! Any TV broadcaster receiving money from the TV licence should make their channels available on both Freeview and Freesat; I understand that Ch4 does receive funding from the licence.

Other broadcasters do not show their HD channels on either Freeview or Freesat e.g. ITV2, 3 and 4, but they don't get TV licence money. There must be an incentive as to why they broadcast in HD on the Sky platform - I wonder what it is?

In my area, (Caerphilly), I would like to know why we don't get, on Freeview, for example, ITV4 or E4 in SD, and many other channels too numerous to mention, when we get duplications of other channels, e.g. we get on Freeview ITV in HD twice with nothing on one of them! We still have BBC3, twice (SD & HD), with nothing on them! Freeview is so poor in our area that most people have satellite TV.

RayB's 7 posts

RayB: C4 doesn't get money from the licence fee, although ist essentially owned by the state.

And it does make C4 available on Freeview and Freesat - just not in HD on Freesat. And if you get lousy reception on on Freeview (you are in South Wales..), then use Freesat.

There is a simple reason why E4 is in HD on Sky - money. You pay money to them, and they pay money to C4.

MikeB's 2,471 posts
Platinum
Saturday, 17 March 2018

Mike B,
I'm confused! I have two sat boxes (Openbox V8S) and I continue to receive CH4 HD. I have a second-hand 'NOW TV' box on which I can receive 'All4'. Why the announced cut-off of 22 Feb, which has not been applied?

Eric Brett's 19 posts

Eric Brett: 22nd February is when Channel 4 HD & All4 were removed from Freesat. C4 HD is still broadcasting free to air on satellite so will still be received on your non-Freesat Openbox receive and All4 has not been removed from any other platform and will still be present on your NowTV box.

StevensOnln1's 1,396 posts
Gold
Select more comments
Your comment please