Freeview 2024?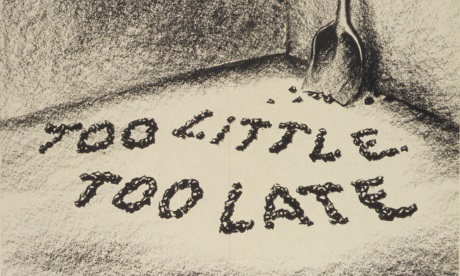 Brian Butterworth
published on
UK Free TV
Combining free-to-view TV with low-cost streaming services
Yes, you did read it right, it did say
"exploit the trend towards 'cord cutting' as viewers build their own 'skinny bundles'"
in a BBC/ITV/Channel 4 press release. In the UK context, "cord cutting" must mean "not subscribing to a Sky or Virgin Media TV subscription", which to be fair can be expensive, perhaps a thousand pound a year.
The low-cost streaming services are :
Netflix from £6 a month
Amazon Prime, £8 a month (£79/year) but includes Amazon next-day-delivery
YouTube, free (for now)
The need to highlight the above streaming services is that as the speed of internet connections has risen, the ability to reliably provide domestically and professionally usable video services has been reached.
In the old days, you might have been able to order a DVD online and have it posted to you. Later it was possible to download a video and watch it later. Then came the time of on-demand promise, and buffering.
Today, almost all UK homes can watch streamed online video without interruption, often on more than one set at a time. Over this time, the above services (and others, of course) have made themselves available on everything from the cheapest smartphone to the highest of high end televisions.
In the same time, the device that once did what a television did has morphed from a desktop computer with a VDU into mobile devices to fit any hand size from infant to giant, laptops and tablet computers are harder to distinguish for one another. That a device is technically a television and technically can be connected to aerial or dish to watch live broadcasts of numbered channels is not foremost in the mind of purchasers.
What needs to happen
First, the public service broadcasters need to merge their offerings into a single Freeview app. This means rather than having four apps, four websites, four Freesat apps and so on, just have a single point of entry for all their channels: a single app you can use on Android, iOS, Windows, MacOS and on set-top boxes.
Secondly, the system needs to be able to provide access to live TV streams, but also be able to rewind ("watch from the start") or switch to a on-demand version of a show being repeated.
Thirdly, the system needs to work better with modern technology. Amazon Prime video users can watch and navigate content by talking to Alexa, with a Google Home you can control YouTube streaming to a Chromecast. To survive, Freeview must match these functions.
Why this might not work?
The above seems like a great start, but it might not be enough.
There is the obvious point that Netflix, Amazon and Google (owners of YouTube) are some of the biggest companies in the world edging their way to being trillion-dollar (£750 billion) companies.
If you – somehow – took the BBC and ITV plc and Channel 4 and rolled them all together (say, £13.5 billion), you would have still only have one seventh of a Netflix, a forty-fifth of an Amazon or a fifty-second of an Apple.
It saddens me to say this, but in this game, £25m a year is too little, too late.
What do you think? It Netflix, Amazon and Youtube the unstoppable future?
---
* "Trying to predict the future is a mug's game. But increasingly it's a game we all have to play because the world is changing so fast and we need to have some sort of idea of what the future's actually going to be like because we are going to have to live there, probably next week."
Comments
Sunday, 1 July 2018

I suggested a while ago that the government's intention was to turn off all the free view transmitters.
The response I received was ridicule, with me being told that it was unlikely to happen for years and years.
Well it appears to be happening much sooner than most expected.
I suspect the drive for faster broad band is largely driven by the intention to broadcast tv over the internet.
Such an arrangement lays the ground to do away with the tv licence and switch to pay per view. Is it a coincidence that net neutrality is being replaced in the US or that telcos are buying up media production companies, I think not. In some ways switching to internet distribution of TV makes some technical sense, as this is really the only way to send super high definition (high bandwidth) television. The radio spectrum lacks the bandwidth.
The question is who is going to buy all this free spectrum. Not sure why the mobile companies would want it, given the carrier frequency requirements for gsm 4/5 LTE is in the microwave part of the spectrum. I suppose it might be of use in rural areas, but even that is questionable. It would be ironic if the freeview spectrum is being given to mobile phone operators, so phone users can watch tv on tiny screen devices, that are really unsuitable for the task. One the questions to be answered is does the internet backbone have the bandwidth capacity to distribute all those super high definition channels in real time? Ultermatly the target must be to distribute the bandwidth gobbling high definition 3D content media. We may end up watching tv using 3d goggles rather than wide screen SHD TVs.
One thing the government may have over looked in its rush for cash, is the social aspect of broadcast tv. The government may find they have lost the ability to communicate with the electorate. With so many channels on offer who is going to strive to tune into the latest political comment/news, or worse still pay to receive it.
The future of freeview tv was in doubt, when the advert revenue was split over so many channels. A further warning was when the adverts started to last longer than the programs, although this might be an illusion. Clearly the freeview tv companies are having real problems competing with the likes of Amazon and Netflix. One only needs to look At the number of repeats and the way repeats are being repackaged in seasons to know they are short of cash for program making. Sky have been holding on to program IP with rather than selling it on, presumably with the intention of putting the freeview competition out of business. While freeview exists the cost of streaming services is limited, as the customer can always fall back to watching the free to air channels.
As with everything government does, more choice is used to justify charging the consumer more for a poorer grade of service. The long term result of all these changes to the way tv is delivered is that the consumer just loses all interest and goes and does something more interesting with their life's.

NJ's 16 posts
Monday, 2 July 2018

It's being totally naive to imagine the death of freeview TV being just down the road. At least half of the TV sets in production still do not have internet connectivity and to believe that free commercial TV has not got a long future is flying in the face of reality when viewing on conventional means is still the easiest and most economic way and preferred by the majority.

Nick Anderson's 147 posts

NJ:

Further to that said by Nick Anderson, relying on internet delivery is fraught with problems because so many areas do not get sufficient connection speed for even SD downloads. A friend lives in Herefordshire and gets just 130 kbps so downloading an SD programme lasting 1 hour would take more than 6 hours! And the whole village is just as poorly served. Transmitting using RF is still the best way to deliver TV and radio content. The internet has a very long way to go before everyone can use it for TV and radio services.

Turning off the Freeview transmitters is a non-starter for many years yet. Note also that some areas cannot get Freesat or Sky because of hills and mountains obstructing their view of the satellites.



MikeP's 3,056 posts
Wednesday, 11 July 2018

Mike P,

Not only are some people unable to receive Freesat or Sky many, like me, are unable to receive Freeview because of blockages in line of sight to the transmitter, and have to rely solely on Freesat.

Bob_G's 1 post

I don't see it as a conspiracy. I do think it is a reaction to the growth of online service providers as covered above. I bet Freeview will be around for some (considerable) time yet. A smaller yet related example is the enthusiastic politicians (if seemingly ignorant of science, people, industry, and life) who were going to replace AM/FM with DAB; all done and dusted by 2016. So how did that go?

Ordinary mortals (a.k.a. voters) buy their domestic entertainment devices and keep them for years - why shouldn't they? The major change that was the switch to digital TV took some years and the government ended up providing (paying for) set-top boxes to those who couldn't afford to buy new sets.

And people have become comfortable receiving some entertainment for free. A bit like how the NHS is viewed, I wouldn't want to be the person to tell them that now that all their future TV is going to cost. However, I can see the possibility providers may experiment and offer some paid-for options. If they don't do something maybe all the money and views will go to Netflix et al - who don't care about your poor reception, or my slow broadband, or local programming, as long as sufficient people pay up for them to make a profit. Sometimes a not-for-profit BBC can be a good thing

If the plan is for one common App and a standard method of working, perhaps somewhat like the BBC is now using to show multiple Wimbledon tennis matches via live and i Player, so that there is greater variety, then that would get my vote.

Phil V

Phil V's 1 post
Thursday, 12 July 2018

NJ: I think you are spot on with your observations but I don't think the timescale will be as quick as they hope. The crass statement about 'most homes having sufficient internet speed,' shows how metro-centric [London?]and misinformed, the author. Certainly sinister moves are afoot to profit from the airwaves that rightly belong to the public.

Banacek's 15 posts

Phil V: Your summation is about right, I feel. I warned everyone that first time they shelled out for a pay-per-view boxing match that was the thin end of the wedge. Fully agree about the lack of knowledge & skills in parliament: TV might be a moot point when we run out of electricity!
[I responded to NJ, also.]

Banacek's 15 posts

BobG:

I am more than aware of the fact that cannot receive signals from satellites, sometimes due to geograp[hy and sometimes trees, etc. It's a matter of whether most can as far as the regulators are concerned.



MikeP's 3,056 posts
Friday, 13 July 2018

Surely Satellites placed in orbit will be located so that those with right dish will be able to receive all the free channels or what is the point of launching them for UK use is a waste of time?

John Martin's 103 posts

John Martin:

The orbital locations of all satellites are determined by International agreements. Those used in the UK for satellite TV broadcasting are positioned at 28.2 and 28.5 degrees East in geo-stationary orbits above the Equator (roughly over East Africa). The satellites are designed to give the best coverage possible within the targetted area, but there are inevitably some locations that are unable to have a clear line-of-sight of the satellites due to mountains, hills, trees valleys, etc. Even tall building can block the line-of-sight, think of Canary Wharf in London that 'hides' some premises from the satellite signals.

If your location is able to 'see' the satellites, which the vast majority can, then the free-to-air and subscription channels are available.

It is a matter of the physical relationships by location.





MikeP's 3,056 posts
Select more comments
Your comment please