Hazler Hill (Shropshire, England) DAB transmitter
This transmitter has no current reported problems
The BBC and Digital UK report there are no faults or engineering work on the Hazler Hill (Shropshire, England) transmitter.
UK Free TV shows the coverage area for a radio transmitter as a coloured overlay (orange for FM, other colours for DAB) on the grey map. We have computed the coverage by combining the terrain with the official radiation pattern. A single click will select the transmitter to view the coverage for a single site, and a double click goes to a page showing full details. Click on the buttons in the right-hand corner of the map to choose from different frequencies (or multiplexes for DAB).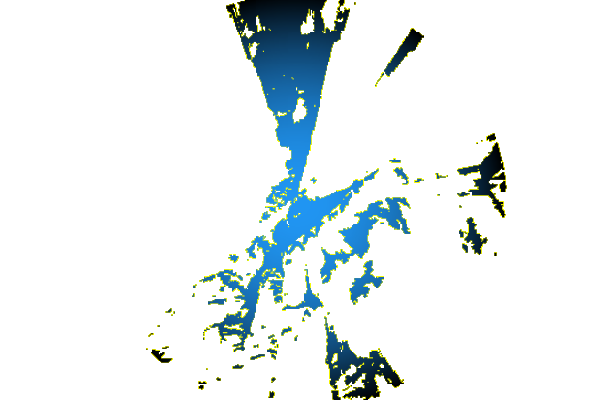 Local transmitter maps
Hazler Hill Freeview
Hazler Hill DAB
Hazler Hill AM/FM
Ridge Hill TV region
BBC West Midlands
Central (West micro region)
Comments
Wednesday, 1 November 2017

still no tv reception in church stretton from hazler hill and no acknowledgement that there is a fault ? on here

mike's 3 posts

hazler hill came back for around 30mins now off again since 12am

mike's 1 post

mike: hi mike,
I seem to have the same problem but as you say there is no acknowledgement of the problem.i thought it was my aerial and went to get a new aerial amplifier and the guy in the shop said half of church stretton were without tv- seems crazy that nothing is happening!

Neil's 1 post

mike & Neil: This is very likely caused by the high atmospheric pressure affecting various parts of the country, causing lift conditions which allow signals from distant transmitters which cannot normally be received to interfere with the signals from the transmitter you normally use. Do not attempt to retune as this will delete all of your channels which are already correctly tuned. As this is an entirely natural phenomenon, all you can do is wait for the atmospheric conditions to return to normal.

StevensOnln1's 3,567 posts
Monday, 30 December 2019

service from hazler hill intermittent since yesterday been of most of today

Mike Bingham's 2 posts

no service since yesterday can we claim a refund on or licence fee ????


Mike Bingham's 2 posts

Mike Bingham:

There are unusually high levels of "Tropospheric propagation" at present, often associated with High Pressure weather systems.
These levels of propagation are unusual at this time of year - they cause signals from more distant transmitters to travel a lot further than normal. It is currently affecting different parts of the country by varying degrees and signals can change by the second or remain stable for much longer periods.
In the old "analogue" days there was a lot of talk about "continental" interference often in the summer months, but the interference can come from transmitters anywhere in the UK or Europe and even further afield. At the moment some people are getting DAB radio from the Netherlands and FM Radio from France as well as the interference to DTV.

It is predicted to continue for a couple more days, and you are advise NOT to retune as you will likely lose the correct tuning that you had. The "propagation" can be very frequency dependent, and it can only affected one frequency or several, but it can/will be different for others.

People will however have noticed the unusually mild weather which the Met office is referring to as a "Foehn effect" but it's not helpful that it seems none of the major broadcasters are making any reference to the interference being caused to TV and Radio reception! So it's no surprise that people wonder what is going on and think there is a transmitter problem.

For those that have retuned and lost correct tuning, you will have to try again and it could be hit and miss whilst the unusual propagation continues. If you are able to do a manual tune for the correct UHF channels, you may still receive interference or the wrong programmes.

Chris.SE's 3,918 posts
Sunday, 26 November 2023

I have no signal on my TV at Watling Street, Church Stretton. All channels are breaking up. Been like this for several weeks. What's going on?

Christopher Davis's 1 post

Christopher Davis:

Without a full postcode and some confirmation about which direction (approx. compass bearing) your aerial points, and whether it's rods (or squashed Xs) are vertical or horizontal, we can't say which transmitter you should be receiving as there are 3 that you might receive and only 2 may give reliable reception.

Whilst this is the DAB transmitter page rather than the Freeview one, if you are receiving from Hazler Hill, there's no additional information about any problems, no reported faults in the last 5 days, and it's not currently listed for Planned Engineering.

Hazler Hill is a relay of Ridge Hill which is listed for Planned Engineering and has been for about 3 weeks, so any interruptions there could affect your reception.

IF you retuned at any point when you had no signal/badly pixellated pictures, you may have got incorrectly tuned to one of the other transmitters whose signals will be weak and unreliable as your aerial isn't pointing at them!

If you were correctly tuned, it's never recommended to retune when you have no signal/badly pixellated pictures/no sound - you cannot tune to a signal that's not there or can't be decoded.
For Hazler Hill check you are correctly tuned to UHF channels C45, C42 & C39.

Another possibility is interference from a new/upgraded mobile mast. You may have received a postcard from Restoretv but we know some that should have haven't.
Check here https://restoretv.uk/post…ure/

Chris.SE's 3,918 posts
Your comment please