Midhurst (West Sussex, England) DAB transmitter
Are there any planned engineering works or unexpected transmitter faults on the Midhurst (West Sussex, England) mast?
UK Free TV shows the coverage area for a radio transmitter as a coloured overlay (orange for FM, other colours for DAB) on the grey map. We have computed the coverage by combining the terrain with the official radiation pattern. A single click will select the transmitter to view the coverage for a single site, and a double click goes to a page showing full details. Click on the buttons in the right-hand corner of the map to choose from different frequencies (or multiplexes for DAB).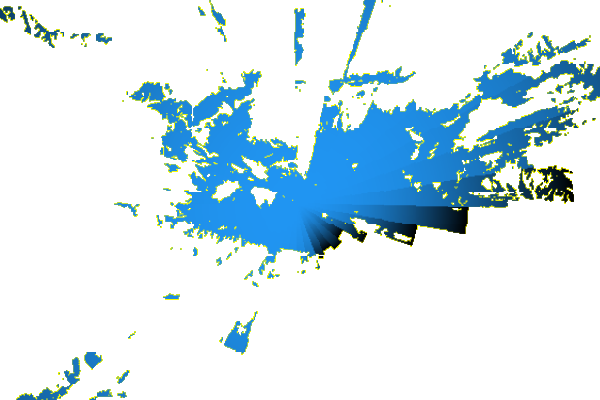 Local transmitter maps
Midhurst DAB
Comments
Thursday, 4 September 2014

The dab radio reception is awful here this morning, Horsham, West Sussex dropping in and constantly on all bbc channels. It was fine yesterday

Rebecca Furth's 1 post

DAB reception dropping out in Billingshurst, West Sussex and then found the same issue in Cranleigh, Guildford. Both places fine yesterday.

sketch's 1 post
sketch's:
map
S's Freeview map
terrain
S's terrain plot
waves
S's frequency data
S's Freeview Detailed Coverage
Wednesday, 27 May 2015

hi ,i live in portsmouth.last night my tv picture was on and off from about 2000 until i tried a retune(auto & manual) around 2230 and didnt have any signal at all.
my arial is directed to the midhurst tx.i live in a small block of flats where some of the residents have opted for cable.the arial was redirected before the digital c/over from the iow tx.
i have had specialists in to check the signal quality but never at 2230 at night .during normal work hours there dosnt seem to be a problem.only in the evening .please ,any ideas.thank you.

G England's 1 post

G England: Unless your TV was tuned incorrectly in the first place (i.e. to the wrong transmitter) retuning is only ever going yield negative or neutral results. What you are probably doing is wiping everything that's stored in the hope of picking it up again!

I suggest that you contact at800 which is the company set up by the mobile operators and charged with alleviating reception issues caused by 4G services operating in the 800MHz band. Midhurst uses channels which are just below 800MHz which could perhaps make it more susceptible than Rowridge (Isle of Wight) which uses channels at the lower end of the band. at800 will be able to confirm whether you may be suffering from 4G interference or not.

You may need a filter fitting to the aerial system, assuming that the installer didn't filter it as a matter of course. Also, you might consider switching back to Rowridge which got a taller mast for switchover. I guess if you're anything but Rowridge in the Portsmouth area then you must be unlucky.

Dave Lindsay's 5,724 posts

G England: at800's phone number is here:

Contact us | Advice or general enquiries | at800

Dave Lindsay's 5,724 posts

G England: I would add that if you can receive from Rowridge then you may be able to get the new quasi-national HD services, these not broadcast by Midhurst. These are multiplexes COM7 and COM8 and carry BBC Four HD, BBC News HD, Channel 4+1 HD and others. A full list of Freeview services by multiplex is here:


Digital UK Industry - Channel listings

On that page you can click "Mux" to order by multiplex, so as to see which services are on COM7 and COM8. These services will only be available with Freeview HD (DVB-T2) receivers, even those which are standard definition. You may also be able to receive That's Solent, although it's signal is more restricted than the rest, and therefore not as strong.

Dave Lindsay's 5,724 posts
Monday, 15 May 2017

Reception on our DAB radios has been bad over the last two days. Burbling and a message saying low signal. What is the matter ?

A. Collins's 1 post

A. Collins: Please provide a full postcode so we can see which transmitters cover your area, where you are in relation to them and whether any of them have any reported faults or engineering work. Also, which stations have your tried? Have you tried selecting any other national or local stations?

StevensOnln1's 3,569 posts
Friday, 23 June 2017

Radio 4 impossible after 6pm for the past few days. Now this morning unable to get R4 at all. Have tried retuning but station does not listed. I should say that this is a new radio being used in the kitchen. All other DAB radios in the house appear to working fine. Previous old radio (10 years) worked fine until dropped. Any clues?

Dennis Leith's 2 posts

Apologies should have said based in Partridge Green.

Dennis Leith's 2 posts
Select more comments
Your comment please