Selkirk (The Scottish Borders, Scotland) DAB transmitter
Are there any planned engineering works or unexpected transmitter faults on the Selkirk (The Scottish Borders, Scotland) mast?
Selkirk transmitter - Selkirk transmitter: Possible effect on TV reception week commencing 04/12/2023 Pixelation or flickering on some or all channels
UK Free TV shows the coverage area for a radio transmitter as a coloured overlay (orange for FM, other colours for DAB) on the grey map. We have computed the coverage by combining the terrain with the official radiation pattern. A single click will select the transmitter to view the coverage for a single site, and a double click goes to a page showing full details. Click on the buttons in the right-hand corner of the map to choose from different frequencies (or multiplexes for DAB).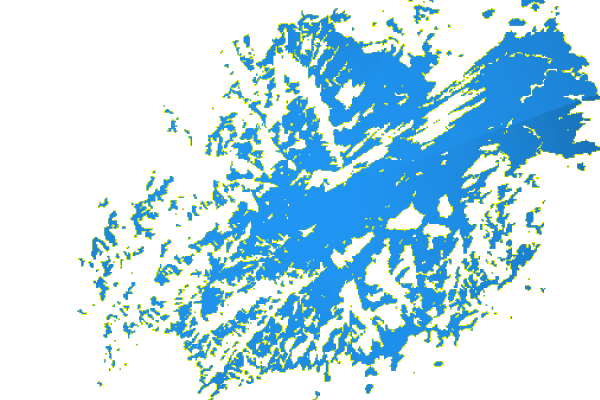 Local transmitter maps
Selkirk Freeview
Selkirk DAB
Selkirk AM/FM
Selkirk TV region
BBC Scotland
Border (Scotland)
Comments
Friday, 30 September 2016

Are all relay dab transmitters switched on in Scottish Borders is Peebles, Jedburgh Yetholm.

Brian Stanley's 8 posts

Brian Stanley: Not all are on air yet, but most should be by the end of this year. Peebles and Jedburgh are alread broadcasting the BBC National DAB multiplex but I couldn't find any information about DAB from Yetholm other than this website having it listed as a planned future DAB transmitter.

StevensOnln1's 3,569 posts
Monday, 10 October 2016

Selkirk transmitter will change broadcasting frequencies in 2020. All current channels will move to 22, 25 and 28 other 3 are 41,44 and 47. The three in the forties are same as three transmitted from Chatton transmitter in North Northumberland which I have tuned into. Will there be any cross interference which will affect the reception of these frequencies when change over takes place. I know that current Selkirk transmitter aerials are to be replaced with ones suitable for new frequencies.

Brian Stanley's 8 posts

Brian Stanley: There will be frequency changes across most transmitters in the country starting from next year although Ofcom haven't published any new frequency allocations for DTT transmitters yet as far as I'm aware. There seems little point speculating about what interference may be caused between two overlapping transmitters when final frequency allocations are not yet known.

StevensOnln1's 3,569 posts

Brian Stanley: I've written up what is know at the current time - When will I get a new Freeview aerial because of even more mobile broadband?

Briantist's 38,908 posts
Wednesday, 25 January 2017

I'm afraid that the idea that Selkirk is moving to 22/25/28/41/44/47 is complete nonsense. Yes Selkirk is moving, but not to those channels.

And rest assured, the new allocations are different to those of Chatton's.

Martin's 15 posts
Thursday, 26 January 2017

Martin:

Please can you tell us the source of your information?



MikeP's 3,056 posts
Friday, 27 January 2017

We've had this conversation before MikeP under the Mendip heading. I wish I could, but unfortunately I just can't. But again, it's time that this site admitted that where it's apparently guessed at post B 700 allocations it should withdraw these guesses as they are at best misleading.

Like you no doubt I believe it's long overdue that Ofcom should publish the allocations for post B700, it's only by chance that I was privy to the UK allocations.

Martin's 15 posts

Martin:

If you are unwilling/unable to give the source of your information we cannot check it out for ourselves. So why should we take note of such unsubstantiated 'data'? All we need to know is where on the web the information is given that you are quoting. If it is not freely published on the web then it cannot be regarded as official or reliable.

Briantist goes to great lengths to ensure the information he gives comes from reliable sources. Maybe you should use the Feedback page at Feedback to inform him of your apparent concerns.



MikeP's 3,056 posts
Sunday, 29 January 2017

MikeP - I really understand your point of view, I know how frustrating it is when someone does what I'm doing, and if I could reveal further I would. However, this information is not on the internet, it comes from a spreadsheet that sadly isn't for publication.

But I did also ask you (or rather the website) toi explain how it had come up with what are no more than these guesses for Mendip and Selkirk, and you haven't been able to tell me that either.

My main thought is that whilst there is any doubt about the allocations published here for the post B700 clearance situation it would be better to remove them rather than possibly mislead people. And I'll look at that feedback form you've linked to, thank you.

Martin's 15 posts
Select more comments
Your comment please