St Hilary (The Vale of Glamorgan, Wales) DAB transmitter
Are there any planned engineering works or unexpected transmitter faults on the St Hilary (The Vale of Glamorgan, Wales) mast?
UK Free TV shows the coverage area for a radio transmitter as a coloured overlay (orange for FM, other colours for DAB) on the grey map. We have computed the coverage by combining the terrain with the official radiation pattern. A single click will select the transmitter to view the coverage for a single site, and a double click goes to a page showing full details. Click on the buttons in the right-hand corner of the map to choose from different frequencies (or multiplexes for DAB).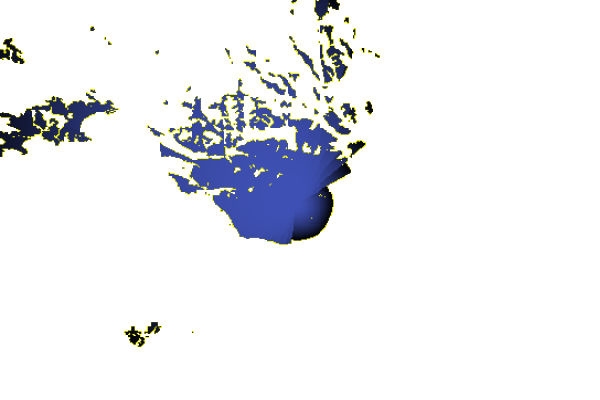 Local transmitter maps
St Hilary DAB
Comments
Monday, 27 April 2015

You say no problems. In pontypridd area receiving BBC channels only. No other free view channels obtainable. Many thanks

wootten's 1 post
Saturday, 6 August 2016
S
SpookyFish
6:57 PM
Cardiff

Incredible reception in St Nicholas and Dyffryn area on Swansea SW Wales 12A and South East Wales 12CSpookyFish

SpookyFish's 2 posts
SpookyFish's:
map
S's Freeview map
terrain
S's terrain plot
waves
S's frequency data
S's Freeview Detailed Coverage
Sunday, 7 August 2016

Much clearer than the Wenvoe in Dyffryn and St Nicholas area

SpookyFish's 2 posts
SpookyFish's:
map
S's Freeview map
terrain
S's terrain plot
waves
S's frequency data
S's Freeview Detailed Coverage
Wednesday, 31 August 2022

I live in Aberdare. We receiving transmissions from the repeater in Cwmbach, Aberdare. over the last few weeks there has been major problems with pixelating on non-BBC channels. Having taken the advice of locals, I retuned our TV and have lost quite a few of the commercial channels - ITV, Ch4, Film 4 etc. To take out the variable of the TV itself being faulty, I retuned a 2nd TV and have lost the same channels again.
Where is the problem ???
Really hacked off that we are missing on so many TV programmes !!!!

Jeffrey Morgan's 2 posts
Thursday, 1 September 2022

Jeffrey Morgan:

Taking the advice of "locals" was a mistake I'm afraid. You are NEVER advised to retune when you have badly pixellated pictures or no signal, invariable this will clear the correct tuning that you had and you can end up either not tuned or tuned to some spurious signals from elsewhere.

There were/are two most likely probabilities for the pixellation.
A couple of weeks ago the transmitter was listed for Planned Engineering and this would have affected the signal on some channels but not necessarily all of them at the same time or at all.
The other is Current Weather conditions - Tropospheric Ducting - causing interference from more distant transmitters in Europe or the UK. This can be very variable and is usually short term at any instant but conditions have been persisting for several days, different parts of the UK are being affected at different time. Not all multiplexes will be affected at the same time or at all.
Both Freeview and the BBC have issued warnings about short term interference to reception.

As you have lost some of your correct tuning and whilst disruption due to weather conditions may return overnight and/or into the weekend, manual tuning for the missing multiplexes may be the best option. If you can't manual tune then you'll have to automatic tune when signals are normal which you may have to repeat several times as you won't know exactly when that may be.

In the order BBCA/PSB1, D3&4/PSB2, BBCB HD/PSB3, SDN/COM4, ArqA/COM5, ArqB/COM6
Aberdare's UHF channels are C24, C21, C27, C25, C22, & C28
See Channel listings for Industry Professionals | Freeview for which channels are carried on which multiplex.

Check in your TV Tuning Section that you end up correctly tuned to Aberdare's UHF channels.


Chris.SE's 3,939 posts
Your comment please