Winter Hill (Bolton, England) DAB transmitter
This transmitter has no current reported problems
The BBC and Digital UK report there are no faults or engineering work on the Winter Hill (Bolton, England) transmitter.
UK Free TV shows the coverage area for a radio transmitter as a coloured overlay (orange for FM, other colours for DAB) on the grey map. We have computed the coverage by combining the terrain with the official radiation pattern. A single click will select the transmitter to view the coverage for a single site, and a double click goes to a page showing full details. Click on the buttons in the right-hand corner of the map to choose from different frequencies (or multiplexes for DAB).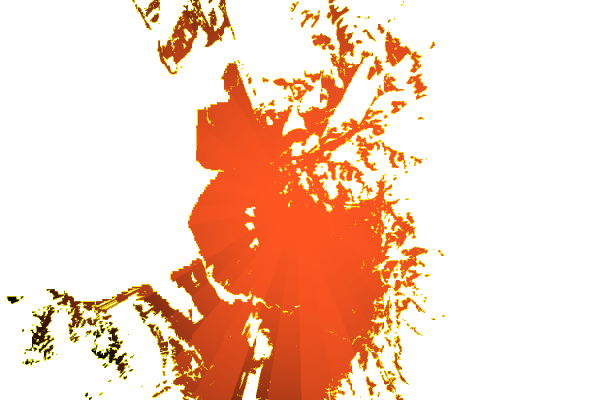 Local transmitter maps
Winter Hill Freeview
Winter Hill DAB
Winter Hill TV region
BBC North West
Granada
Comments
Thursday, 24 September 2020

Anthony: Nope. It's now on channel 31

Fred's 24 posts

Anthony: You posted on the Winter Hill DAB transmitter page, but never mind. As noted by Fred above, Trans World Radio moved from COM7 to ArqA in April. You should find it on C31, 554 MHz.

Jim's 1 post
Saturday, 26 September 2020

Anthony:

To add to the above that's LCN733 in the EPG, ArqA multiplex, UHF C31 554MHz.
It could be that your set's memory needs clearing if it's not storing information correctly. If so, unplug the aerial and carry out a full automatic retune which should clear memory as nothing is found. On some sets you may need to switch off for say 15 minutes after that and check memory is clear when you switch on again.
Plug the aerial back in and retune, manually if you prefer.

Winter Hill UHF channels after the recent 700 MHz clearance are -
The main multiplexes are C32, C34, C35, C29, C31, C37, C55 for PSBs1-3, COMs 4-7.
The Local ones are Local Manchester, Manchester GI on C24 & C27.
Liverpool Local mux on C21, Preston Local mux on C40.

Chris.SE's 2,053 posts
Select more comments
Your comment please