Read this: BBC News merger 'needless act of self-harm' says former chief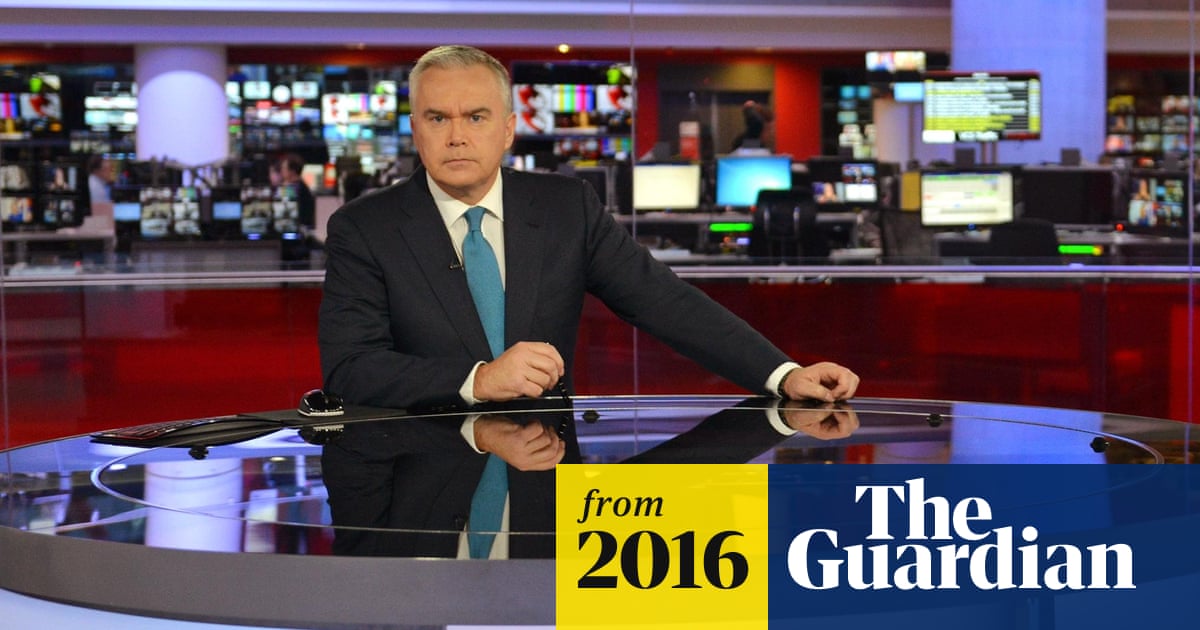 Summary: The BBC is considering replacing the two existing services with a single 24-hour news channel as part of plans to save 80m in BBC News, as the corporation as a whole looks to save an estimated 800m by 2021-22 following last year's funding settlement with the government. The BBC has also looked at a potential merger of BBC Radio 5 Live with local radio as part of its BBC News cost-saving proposals. - www.theguardian.com
www.theguardian.com
BBC News merger 'needless act of self-ha…
Transcriptions done by
Google Cloud Platform
.
Lots more recommendations to read at
Trends - ukfree.tv
.
Summaries are done by
Clipped-Your articles and documents summarized
.
Comments
Wednesday, 22 June 2016

I couldn't agree more. As soon as I saw those evening slots, I didn't like them. I don't know the presenters, and their main audience is not us in Britain, but others, with different interests, in other parts of the globe. Then there's that stupid, I assume non-real, 'device' that is 'touched' to bring up some reporter; what possible 'advance' is that on simply announcing the item, live or recorded? At no time does the BBC have enough, licence-payers', money to do everything they might like, so why, all those years ago, did they start paying two 'co-presenters', simpering next to each other like a couple of teenagers, to do what one had done previously, varying his/her style according to the 'story'? Why do they go to the expense of sending their special correspondent, with at least a cameraperson and one other, to stand and deliver her/his report (no interview), eg, outside Parliament or the Olympic stadium, just because the subject is politics or sport? Why not from the studio? Indeed, if there is to be no discussion of the report, why can it not be made by the presenter? Even worse is when two historians, each walking knowledgeably and spontaneously through their own programmes, are then teamed up, as with Lucy Worsley and Helen Castor, to swap the same inane scripted comments and smiles, as they mince togeter through Versailles.
And the BBC or its producers/directors/whatever should get their heads round the fact that they make programmes for the audience, not as an opportunity to get a bit of their expertise in. Experts like Attenborough and Cox speak as though off the top of their heads, though doubtless they will have prepared their own 'scripts', and would see off any suggestion that they needed 'enhancement', but in other programmes there is 'background music' or similar, which distracts from or even 'blurs' what is said. I couldn't understand why that would be, until I read an item making the same point, which said it was the sound dept insisting on making their 'contribution', as if some theatricality was required.
Where voice-overs, or whatever they're called, are needed, I wonder what expertise is needed by those who choose them. 'Yosser', though his voice is instantly recognisable to my age-group, is excellent; some others are either utterly pedestrian or overly 'theatrical'. The worst are usually US programmes, whose commentaries are uniformly didactic but whose content is so light that it could have been fitted into half the actual length.

Michael Martin's 41 posts
Thursday, 23 June 2016

It would save the BBC a fortune if they got rid of the host of home grown and foriegn ex-sporting star "experts" that infest their sporting coverage, why so many of them, jobs for the boys (and girls)?

ka-ja's 1 post

ka-ja: Considering the fact that the total cost of on screen talent is actually a relatively small percentage of the total BBC budget, how would they save 'a fortune'?

And if they didn't have former footballers (and its not just football - former professionals are a staple of all sporting commentary), who would they employ? People found propping up a bar with an opinion? Random passersby? You?

I couldn't care less about football, or pretty much all sport, for that matter. But if there is going to be sports coverage, isn't it a better idea to employ someone who actually knows something about it to talk about it?


MikeB's 2,579 posts
Your comment please