Read this: Behind the scenes at The World at One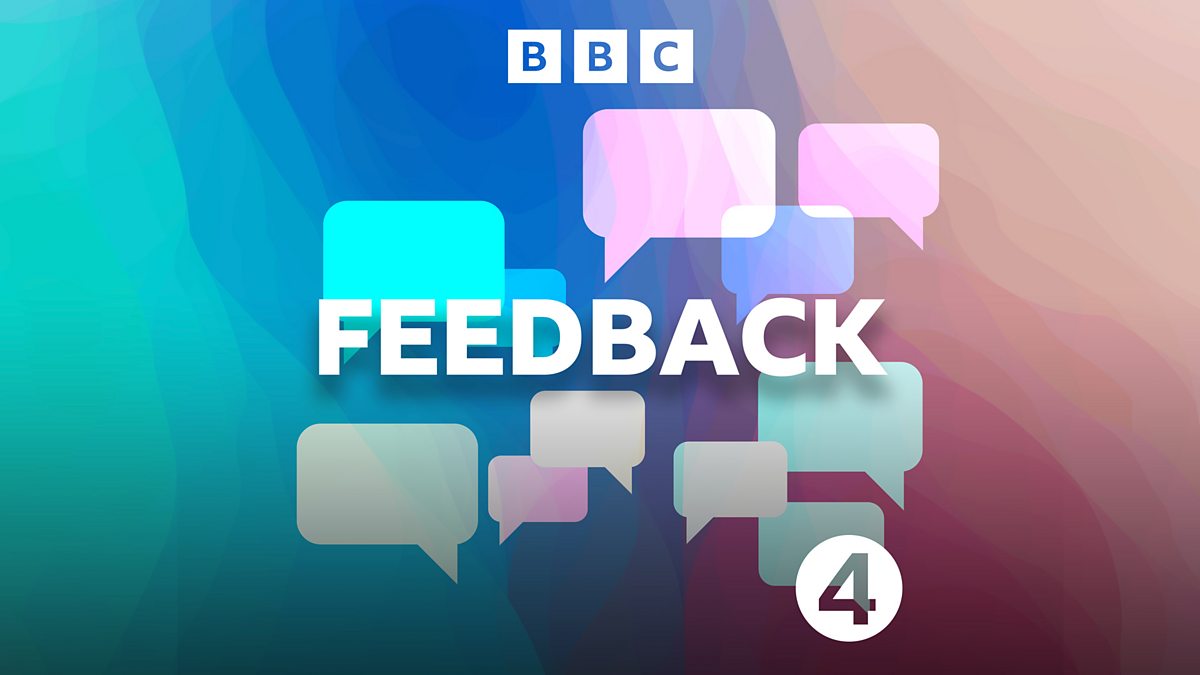 Summary: Podcast
Download MP3
www.bbc.co.uk
Behind the scenes at The World at One…


BBC sounds music Radio podcasts another high-profile departure from BBC Radio 2 5 months after his solo show when to double headed Simon Mayo announces, he's leaving the network anyway.

Yes, I have much to my surprise decided to leave Radio 2 how much have I lost will Simon BRB talking Talent shown at the BBC as well as the latest listening figures with radio critic Gillian Reynolds also this week and presenter.

Who is definitely not leaving her new programme.

She loves it we go inside the world at one with presenter Sarah Montague this program more than I expected and more than I think almost any other.

That I have done has the ability to shock things at you last minute Christmas Songs of Praise for last week's edition of Radio 4 Sunday worship.

I thought this was religious programming at it's very best.

It was a beautiful reflection on the human face of grief but first remember this he thought that it would be a really strong position to put two highly experienced presenters together and bring something new and fractures entirely new form at the show.

It is not buildrite.

I'm sure we will accept that we changed it.

It's up very early in its development and people are very happy to make quick touching on it, but no show ends up with start so they can make it doesn't on the first broadcast.

It's not with the shop will be in 6 months.

We're all the weight of that that was the head of BBC Radio 2 Lewis carnie, talking to me onto feedback in June then it was the

Biggest decision to pay Simon Mayo with co-presenter Jo Whiley on the network drive time show a move that has led to A Storm of protest from listeners at the time.

He insisted that the show should be given at least 6 months to bed in now.

It's been announced of the program is to finish at the end of the year not because of any change of heart by Luis Conte whittled expecting to do an Alan Keith David Jacobson £250 alone and broken radio to insist his decision to leave has nothing to do with the less than favorable reaction to the new double headed show instead.

They say that Simon Mayo is leaving to work on a variety of projects including a TV serialisation of his it's children's books it also continue to present his weekly film show with Mark Kermode on BBC Radio 5 live.

So very lovely very respected and obviously I'm gutted that you will be leaving I'm not going to go anyway.

I'm still gonna be here on Radio 2 between 7 and 21 on weekdays feedback listeners are to put it mildly unimpressed by the news of Simon's departure everytime.

I try to listen it sounded forced awkward and worst of all the content seem to be considerably Dunnes down overall.

I've been appalled at the treatment of both DJ's Mayo seemingly demoted and Wiley shoehorned into a show she was obviously unsuited to it does not play to her strength Janet Burton from Alton Hampshire yoy change a winning format one of radio 20 most successful shows presented by Simon for over 8 years has been trashed in just 5 months like thousands of other fans.

I feel angry.

Most of all sad my name is Veronica wiki and I live in Wallsend in Newcastle-upon-Tyne this is a pyrrhic victory for the drivetime critics of Jo Whiley they have lost their hero Simon Mayo who is now leaving Radio 2 Jo Whiley did not deserve such vitriol.

She is a first-rate presenter in her own right David O'Donnell tunworth, Hampshire I've heard the very sad news that Simon Mayo with leaving Radio 2 a great loss to the BBC and two are so loyal listeners now Simon Mayo sex it is the third high-profile departure announced in the last 3 months following that have any man and Chris Evans so should the BBC be worried that something I'll be discussing next week with the BBC's director of radio and music Bob shennan.

It's also question.

I put this week to the Sunday Times radio critic Gillian Reynolds should be worried all people who are very happy.

To watch CBBC until circumstances of the BBC changed it's more than money is my feeling the reason why they've gone and someone so well actually unit Radio 2 was an all-male lineup at crucial times.

This is a great opportunity unfortunate but a great opportunity for women to be pushed forward.

You must welcome that opportunity don't you are welcome nice opportunity.

I welcome the rush that Radio 2 is made into female presentation.

I don't totally approve of the results because we're all radio you've got to think of what is the essential thing with selling we selling a personal relationship between the person who's on the air and the person who's listening will listen to Simon Mayo somebody comes into the studio and suddenly.

He's talking to her.

She's told him no one's talking to us and it's difficult and you you try using do I is it and then you give up and you go somewhere else.

I do think Simon Mayo would still.

Be here if he was doing drivetime by himself interesting thing is he's going to continue doing is film programme with Mark Kermode and I think that's significant issues.

He loves radio.

He knows the audience.

You know is who is talking to you knows the level of discourse with the drive time.

Show is a fundamental change of the chemical composition of the program.

I do however worry.

I mean why would Chris Evans give up millions of lessons 9 million listeners to go and talk to an audience of a million if that a best it's a challenge.

So why would he may give up an audience loved him now? I asked him I said was it the money he said no it wasn't he said I won't because it was something different I felt I was talking to people who wanted to talk to me and I think that significant Wallace look absolutely latest audience figures produced by Rage are they measure everything in Network radio his wyllyotts with a Greek

Yep, just a quick look at some of the headline figures first of all overall reach.

That's the number of people who tune in every week for BBC Radio the hold of BBC Radio the audience is down around 600000 year-on-year to 34.3 million meanwhile commercial radio has seen over Alyssa numbers go up around 200000 to over 35.8 million items of the individual networks the standout figure is for Radio 2.

They seem there reach for 700000 year on year to 14.6 million and that's a drop of just under 300000 in the last 3 months, but it's still the most listened to network in the country and listeners to Radio 4 on ready for extra meanwhile down around 600000 sipping to just over 10.6 million and lastly these latest radio figures show that the trend towards digital listening continues apace 64% of adults now say they have a DAB radio.

Home and for the first time and the last 3 months more people listen to BBC Radio digital E3 DAB digital TV online or via an app that listens for FM or a.m.

To do.

What do you think the most interesting figures hear the interesting thing is that there's been to the last couple of years aperitive almost parity between the BBC and the commercial sector the commercial sector is moving slightly ahead.

It's a small slight move digital listening is going up the BBC push out a notam James Purnell nominally the director of radio because he also has other things in his portfolio saying that the increasing podcast listening was phenomenal now.

He's concentrating on that switch from broadcast listen to podcast listening this may be a good bet but I've been writing about radio for 50 years now Roger and in that time that hasn't been an error when somebody wasn't worried about.

Losing share losing audience with young people ever come I think they won't come if there's nothing to listen to and I think they will come if there is a continuation of broadcast radio because the difference between podcasting and broadcast radio is podcasting is sending out for a ready meal and sitting down at the rich table of radio is having a feast during Reynolds the Sunday Times radio critic and as I mentioned next week.

I'm going to be talking to the BBC's director of radio music Bob shennan about the loss of key Talent there's radio listening figures as well as the star studded launch of the BBC's replacement for iPlayer radio BBC sounds and about the switch of resources to podcasts do let me know if there's anything you want me to ask him know what the Radio 2 drivetime Saga highlighted the problems of going from solo2 co presenting Sarah Montague was recently face the opposite challenge in April she did a job swap with Martha Kearney

Taking over her role at the world at One while Martha joined the today team six months on I've been behind the scenes at Radio Forth venerable lunchtime show which began back in 1965 to see how the program is put together I got there on a busy news Dave just in time to go to their 8:30 morning planning meeting American reaction as well that either we get that in time for lunchtime today.

I think it's quite just come out the morning meeting and I'm talking to you, then you wish presenter of the world at one Sarah Montague what you had a half hour mate.

You've got a long list of subject matter far more than fit into a program what happens now.

Ok, so the critical thing is just to read as much as possible because if you got your head around a story then you can cope with anything and this program more than I expected and more.

More than I think almost any other that I have done as the ability to chuck things at you last minute and sometimes the people say actually drop that we do another interview.

This is what about coming to in about a minute Sarah and you think who what where accepts it is always worse than that because so much of it is live you've hardly got any time to or there's very little warning bell put something in and now the light you know you are getting your head round it almost as you're reading the introduction difference between an oasis of tartar build-up on this you can make this transition slide without a break is the difference between a sprint and a marathon.

I mean you by the time the program ends.

You're thinking is that it's because it was relatively short but you're also absolutely sort of sitting in the Tudor come like that because it is so fast.

I'm normal.

For the coffee runs talk to my phone.

Who is the editor of the day you left the meeting with how many stores you got a running order up already.

Is it far too long? It's a bit lengthy, but to be honest I still dependent upon what happens with this speaks with president Erdogan so waiting to see how much of that have significant.

It's going to be in from the conversations.

We were having in their this idea about what they were going to do about controlling help people viewing born on public transport that intrigue me from and the reaction I got from other people wanted to talk about so it will do something on that so will start putting on some bits to various aspects on that so often change things on it change it change on Estonia quite like that's quite excited and little bit of its own energy mean.

Order from 9 you bit bored and hope something happened in the weather of the Sunday programme will this weekend as well see you do get Saturday's off Today programme.

I wonder if the world at one is more difficult in this in this sense that you have to worry interview something so get dropped on her you have to turn from doing without it without usually a break and this is a report putting their Eurotunnel six months difficult to do the world of walnuts to the Today programme as a presenter if you leave aside the fact that days 3 hours and 45 minutes.

I think it is more difficult because you don't get a breather between items.

What's my first question to the next interviewee going to be especially when you've had a last minute change.

You haven't got the other presenter doing a time check or a back announcement about something that's

Been on air so it is difficult and it's a big burden for a presenter.

I think two-in-one of 14511.

I think there are hurdles as if it wasn't a burden that all but yeah in many ways it is more difficult Manchester markets 2012 35 hour and 20 minutes to go for your on it has running order changed in the last hour said yes all about trying to see who we can get as interviewees basically.

So how do I was spoken is maybe not said as much as we thought you might do so when are trying to get to see who the best interview might be that talk about what the Saudi response will be to that.

I know we're also looking at some other top stories this story about Chinese Bridge with not going to get hold of anybody that would particularly want to speak to you yet, so there's a couple of things that have we still need to get to the Wicket based at the rear couple of interviews short of a picnic when you was due to be in court today, but that's been referred to the attorney general.

So admitting something that seem if you can get some response to that but you do Tony Robinson's after the maximum publicity possible and shouldn't you say ok.

He wants the publicity we are not going to give it to him.

There is that argument but we're not particularly using them as a platform to allow him to speak on challengeable reporting on this what's taking place today is a significant event where people have gathered outside the courts.

It's been referred to the attorney.

General interest in case I go ok? Thanks.

Just need to anyway doesn't matter does it if we can say you know kind of the week antecedents of the court case to 3:45.

Apparently yes and so we leave the world at One team.

Just before they go on there will return in a moment to see how they got on it was not an entirely smooth production as ever if you have any thoughts on anything to do with BBC Radio we'd love to hear from you.

You know the drill just in case you don't he is Gillian Reynolds a recent and memorable Castaway on Desert Island Discs to tell you the myriad ways you can get in touch you can send an email to feedback at bbc.co.uk or write a letter the address is feedback PO Box 67234 London se1p 4ax you can follower activity on Twitter by using at BBC R4 feedback or you can call us and leave us a phone message on 03 333 44454 for standard landline charges apply, but it could

What's more on some mobile networks all those details are on our website thanks.

That would spread to say that if I were to draw up a list of programs that elicit the most comments to feedback Radio 4 Sunday worship would struggle to make the top 50 but last Sunday sedition entitled postcards from the land of grief box that trend the program was a personal reflection on loss grief and hope from Baptist minister the rev Richard littledale and the reaction to it from listeners was overwhelmingly positive John Adams in Alvechurch my wife and I am not people of faith so we usually switch off the Sunday worship programme when we have assessed the introductory here Lancome however after a minute of postcards from the land of grief we were captivated values can be deceptive from above.

They look like idyllic suntrap swear all the

Peace and calm for below they can feel constricted by The Hills around at all is shadow the words were sincere and moving and the music beautifully chosen to complement and enhance the words towards the end of last year my wife died age 53 weird shared 30 years of marriage together climbing the steeper hills of walking the darker Valleys hand-in-hand the rev Mary Hawes a priest who lives in Teddington I used to know Richard but even if I didn't I found myself completely swept up in a hauntingly beautiful journey through the land of grief Paul writes.

The Pope is not something to which we Tumble effortlessly the words and music which to dwell in Richard III honest expression of grief with the light of Hope at the end of it.

I used to think.

Loving life so greatly that to die would be like leaving a party before the end Dr Drew MacFarlane from North Norfolk I thought this was religious programming at it's very best given.

I find religion on the BBC sometimes overly establishment this really was different it was a beautiful reflection on the human face of grief the many forms of Sunday worship may well, enjoy Radio 4 something understood but not for much longer.

We just heard that the latter series has been decommissioned Radio 4 tildes BBC continues to face significant financial challenges and has to save 800 million pounds by 2021 so Radio 4 like the rest of BBC Radio has to make tough choices with broadcast something understood for nearly 24 years and we know the decision to no longer make this.

Watch love the programme will disappoint our audience however.

We have a full and Rich back catalogue of the program and we propose to fill the schedule with the best of the archive for the foreseeable future we continue to be committed to our religious programming both in our regular output such as Sunday worship the Sunday programme and the Moral Maze and in special commissions such as Neil MacGregor living with the gods and Jonathan Sacks morality in the 21st century and will be returning to the issue of religious broadcasting on the BBC later in the series now back to the world at One team.

We left them minutes before they went on it and made a flurry of rewrites changing running orders and breaking news not the time to stick a microphone under the nose of its presenter or editor Sam I slipped into the back of the control Booth to watch the apparent chaos unfold as the clock ticked round to 1 hello and welcome to the world at one with me Sarah Montague the Turkish President says Jamal khashoggi's murder was planned not accidental and the perpetrators should be tried as the program started things were further complicated by report on Sky News that the remains of Saudi journalist Jamal khashoggi.

I've been found in Turkey that desperate attempts were being made by what is staff to stand the story of there was no name source a line from Saudi Arabia feel to come up.

Just as Sara was reading a link into the interview time for a presenters handbrake term.

How has the president Erdogan speech gone down there the BBC's made?

Resend list Sebastian Usher is at the conference and we hope to speak to him shortly, but let's hear though from turkeys minister for EU affairs then followed a flight but determined attempt by the water presenter to elicit a straight answer from a spokesperson for transport for London not answering.

I don't know if you know the numbers for the how many people have reported it, but surely.

That's a first step to keep some tally on how frequently it happened so we encourage everyone to report paper that makes a break for a tip report Sarah went on to conduct a live interview with the Widow of the murdered Russian dissident Alexander litvinenko before end of the program 15 seconds later than schedule.

This is Sarah Montague that's the world at 1:45.

That is Radio 4 when we now head to classified Britain hardly have Sarah said goodbye on Air that I was in the studio for an immediate debrief funhaus.

She dropped the program haven't gone I'm shattered.

I'm in so much going on lines coming up lines going down you seem quite can't will you honestly and then I mean now.

You've had it is so fast pace and it's one thing he does it was the most one of the more surprising things about it and actually was a bit of me that wanted to say we need to communicate because this is what news is this item is a recent journalist is the excitement of news and that last minute and in some ways, do you want to say look to show the processor little bit to get a sense of urgency and excitement and yet the other bit of you the bit the ones with the Swan knows you've got to sort of you know your swans live streaming going on as well.

I'll probably seen so you will see you were reading an introduction to an interview and you told in the middle of the introduction is not there.

That was partly because of the various other things that were changing I had been told previously we haven't got him yet, but I just assume because I hadn't heard again other stories.

He told about 2 midday in connection with the with the Saturday November 2nd in the tendency my tenancy would be reported in this story and it says it probably is true, but we hadn't you know that's why we're the BBC Roger isn't it's half an hour trying to stand up but you must give it to me.

I really wanna know when is the middle of all this stuff when you come to the end of it.

How do you have any real idea how it's gone because the mounted interviews finished your on to the next one you have to shut your mind off entirely totally focus on what?

Dicks when you get 200g wonder what happened slightly more so than a lot of other programs I've done and that's it's partly because it is it's just like the Domino's usually I don't know but I guess I kind of think there's something might just write notes because you can move on to clean your thing love that keeps happening with that muffin happened.

We gonna make that better and you just moving onto the next thing I knew I suppose I tend to think if I enjoyed is always a difficult word because it's not always easy subjects, but if if I feel like I'm flying then.

It's assume.

It's going to implementing you actually on his Twitter feed about the way in which you handle the interview with London transport first.

I'm going round object lesson that is a classic case was.

That's a classic case we ask a question you got about five other questions to ask they haven't answered me you have to wash your five questions to sign say I have to get a figure.

I have to get a ticket while your hold your hand you know you now because you have a nice Christmas Day depends on the interview because you will know because sometimes you think it's worth going back but Ann Summers you think I am nowhere time in that case I think it was worth going back because actually cut how hard is it to get that answer, but sometimes you think they never gonna give me the answer and the audience would be better served if I try to get shed some light on another area tougher than today.

I've been suffering states.

That is one of the most important things so that time because when you are tired and I to be honest cradling.

I'm not really morning person buys a long time ago and the underlying tiredness from doing those shifts.

Just weighs you down and getting rid of that is a huge.

Is it a shop on this program then you were on today because you're more awake and they were not meant to admit that but I think that's true.

No regrets about leaving today.

Not the one the one thing is at the end of the program and you quite rightly noticed you sitting here.

So they slumped back.

I'd love to turn to somebody next to me in the studio and go well, bloody I wasn't that something Angie I do that with the team now, but it's not it's not the shed experience.

I miss that she had experience which I had with my with my friends on today.

What about your allows you to watch him.

I'm certainly go and have a lie down now my text to Sarah Montague in the world at One team.

That's all from this edition of feedback and just a reminder next week.

I'll be talking to BBC Radio 2 director of radio music Bob shennan about the talent drain from the beep at the launch should BBC sounds do let me know if there's anything you'd like me to ask him BBC sounds sounds as if a word has been missed off sounds what?

I'll try to find out next week until then goodbye.
Transcriptions done by
Google Cloud Platform
.
Lots more recommendations to read at
Trends - ukfree.tv
.
Summaries are done by
Clipped-Your articles and documents summarized
.
Comments
Your comment please