Read this: #83 - Katz Does Countdown - The Media Podcast with Olly Mann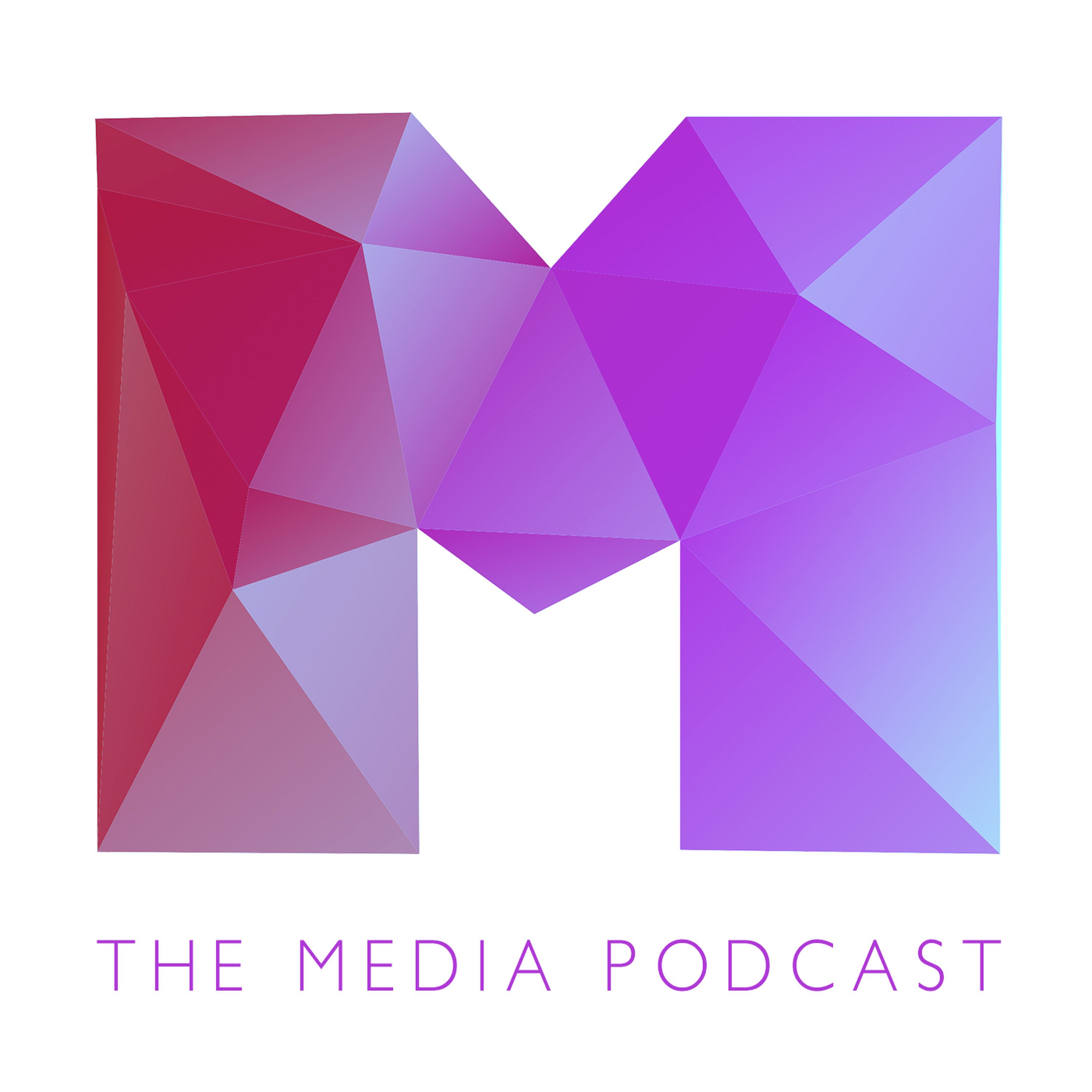 Summary: Podcast
Download MP3
feedproxy.google.com
#83 - Katz Does Countdown - The Media Po…


Hello and welcome to the media podcast by Molly man on today's show Cats Does Countdown Ian Katz leaving Newsnight to take on the top job at Channel 4 whilst former controller Johansson she's off to work for apple in career spanning printer TV2 online.

What is appointment say about the way the media is changing all the program has the Weinstein scandal moved to Westminster we look at how you can use rooms are attempting to drain the swamp plus.

We crunch all the numbers from bake off to the latest radio by the Guardians big reveal on voluntary donations and in the media quiz I get all Kirsty and Phil on your ass.

It's all to come on today's Media podcast and joining us today is the deputy editor of metro.co.uk it's Alex Hudson Alex welcome back to the show good morning morning for us of course here in our little delightful Booth but for people listening we like to imagine them with a champagne preferably and a dinner suit maybe midnight people in the media.

Do not drink champagne anymore.

We just crying to a little glass of whiskey.

Just hope that the media industry will get out fine.

We have been incredibly busy subtle very subtle plug that we now the fastest-growing new site in the UK gratulations, so were up nearly 100% year-on-year fastest-growing that's impressive.

Where are you in the rankings that we are now fourth fifth ok, because the abc's in Aberdeen interesting because the Guardian of the Telegraph of taking themselves out of them so no one has any idea anymore about exactly where they stand in the standing sumela liner oversee the biggest than the Guardian then the Independent and the sun and we have if you can pass the Independent the sun easy come back when you take any independent and also joining us is media podcast veteran Maggie Brown hello Maggie when's the book out if it is a date now.

I'm just waiting for a publisher to be appointed by the British Film Institute and then that using a new one so hopefully next year and actually it wouldn't be read.

Because there's so much that's happened.

I had to wait for the conclusion of the privatization.

Just about Channel 4 use my books about China for the past 10 years and also of course now that's relocation.

So that's quite a bit to talk back as well as all the dramatic changes in personnel.

You should mention Maggie seamlessly link to seem to our first story because Ian Katz has been appointed you director of programs at Channel 4 replacing J Hunt of course.

It was a rank outsider tips only by broadcast magazine last week, but he has been editor of Newsnight for 4 years and before that he was deputy editor at the Guardian presumably you met him that he did say that I'm a very hard news journalist at the same time.

He did basically oversee big stories like the WikiLeaks event.

I think that the

Good thing about him.

Is that he does encourage slightly Maverick thoughts hit that was one of his hallmarks at the Guardian and we certainly that is one of the aspects of Channel 4 that's desperately need a disorder sense of do it now inspired change and are in a make mischief really which was kind of the mantra of the previous person running it when Mark Thompson former director-general of the BBC so I think from that point of view.

It's understandable that they've gone for him, but actually the real situation if you ask me is that most of the Talent in broadcasting and television that might be of the right age another right experiences actually working in the Independent sector as producers or executive producers running their companies and I think that that is actually a factor in an organisation like Channel 4 having to look wider at for an inspiring candidate because someone would want to leave a successful indie, where they have free reign to go Hope Channel 4.

A lot of people are making money out of the formats and the idea that they sell that we all know there's an international market in in in a range of things not just drama and secondly.

I would say that the fact that they've gone for him shows that they didn't find what they need what they thought they needed in more conventional or candidates which is is interesting it's causing I wasn't TV event last night is causing enormous for Rory because people in television really think you know that you have to know about a broad range of programming and genres and then it doesn't actually at it's like I suppose you might say a pointing at somebody to run a bank who isn't a bank and we've seen reasons to think that's not a good idea in fact I can just say one thing as the historian of Channel 4 disappointment completely players into my theory of Channel 4 which is that every six or seven years whenever they have a change of regime.

It's really bloody and there will be a changing commissioners and there's a

The fresh start and it's it's a very crude method of actually almost refreshing a network.

That's what it's about Newsnight as well, wasn't it? Let's let's give it a fresh start accident leaving it.

Did he keep that I think he did I think so I came into contact with him a few times while I was still at the BBC and I think you're right in the fact that challenges people to come up with new ideas.

He didn't stick with the same old Newsnight you didn't stick with the same old ideas and much to his credit he brought in more vibrant more youthful staff and jesses and then she's now deputy editor.

Jess brammar.

Your break now senior vice president of something or other advice news, please of people who are crying out for opportunity of the BBC to the BBC's traditionally very very bad at and actually what he's doing.

There is the kids company things a great piece of work.

I've actually a lot of BBC executives would not allowed that amount of time for a story which seemingly at least when you first look at it's quite a small.

So it became the huge monstrous Parliament discuss the issue, but that took a lot of research not standing up.

He's then partnered with BuzzFeed which the BBC just would not do five years ago.

He's taken risks and I think it is a controversial appointment for Channel 4 but that's what channel 4.

I meant to do it with a K what 10:00 live debate Channel 4.

It was meant to be this new boundary pushing program that just had the same faces that you recognise from 10 years ago doing perhaps not the most outlandish news content well.

This is the most frequent criticisms leveled at Channel 4 on this program is people say when they're hurt because they post something from the BBC your they have used established Alan from Elsewhere and that's not the point of Channel 4.

Do you think he can change that but he can inject this sort of sense of creative mischief is what I would call that you do have to have some me thinking about you have to understand channel fours in this is not an easy job at this moment in time because their income is down that V

Lionel so you're on here.

I get probably of 100 million in their revenue because the advertising market is so at the moment week.

There are no programs.

That are not being commissioned that you would expect to be commissioned simply because they're bit too expensive for their slot some of the Christmas programs for example.

So he's he's going to what they would normally do is said they'd have a Gogglebox of of the kids Gogglebox and I know that that's not happening for cutting some of the the budgets for four strands not all of them, but that there's this definitely cats taking place because they had to read the fund for contingency fund for programming partly.

I think for the Paralympics last year which I didn't think makes the match of money and get to get solo prestige.

What are the big problems of Channel 4? It's 95% funded by advertising and that's they don't have anything else really to fall back on apart from their reserves said it.

Is it a tuft time to come in doesn't.

In that you can't be inventive and I do think that you've made a lot of good points about his understanding of the fresh and new and media and media stars I mean innit Emma Barnett for example was one of the people who was using the suggest presenter on Newsnight so the only other thing about this is that where else was he going to go because I think it's interesting to find that if he doesn't seem to be going on gardening leave which he knew about the secrets really of BBC Two schedule of what was being planned.

They would probably insist on a bit of a cooling off period so that hasn't happened.

So he's not how can I put it causing the BBC a great deal of anguish by leaving for Channel 4 but it was significantly more senior than 8 billion in television and also there is there is a president because when Michael Jackson took over Channel 4 which was in a 97/98.

He actually appointed Tim gardam, as his a director of programs and Tim although he been Channel 5 a bit was basically the editor of Newsnight and what actually Channel 4 needs regardless of who that person is they have to have somebody who can protect a chief executive who is not necessarily an editorial figure and this is what J Hunt did brilliantly because she done all of the news programs and things like Panorama and Newsnight so she she protected David Abraham from things which actually bring down as chief executive big editorial crisis which we saw with the Andy Duncan here, so at least he was he was damaged by I didn't bring him down.

So I think that you have to also see his appointment in that in that vein that who else but they do you need somebody that are really strong editorial figure who can understand when impartiality is is is being breached all that kind of thing.

Topic because she has gone to Apple to help relaunch their video offering at Alex what state is apples video service in at the moment at the moment.

It's not great.

They did it doesn't quite all of the people have imagined so apples ascending is Facebook same thing as Netflix in the it will become this broadcaster on a part of Channel 4 if not bigger and at the moment.

It has doesn't really have any original content of anything to know it doesn't have the house of card.

It doesn't have the Crown but it hasn't tried to have those things as it has invested hundreds of millions of dollars and carpool karaoke is about to the guys reading about this 1 billion dollars a year video production and because apple just has so much money.

Everyone is rightly frightened to Apple can come in in the same way as uber did 2-minute minicabs in coming with all of them money all of the Investment capital and just keep going until it but it's all dries Rugby today.

I mean there is already Netflix there is already Amazon Prime there comes a point where viewers have had an I mean ok.

Fine if you get it done within free with your iPhone of course there's an Audience with that but it's not going to be hugely disruptive and millions of people going to switch early, but it's Netflix is not the biggest company in the world and I think that's the StepChange and as an apple literally literally is and as badly as that you to release bundle without with every with every iPhone was taken and that's the got listen to him that still and what you've got with TVs at somehow if you get a push notification without explicit consent of a new TV show push to every iPhone device for every Apple device every Mac device.

That is a scary instant audience of millions.

Are you can push BBC3 content or you want you can not get it directly onto people devices and then so you think they're thinking is just about retaining people to keep buying their gadgets basically.

I think the Saturday with the prestige of it.

I think the amount of good coverage that Netflix has got since House of Cards of Italy with the current allegations less.

So but will glass over there for the moment House of Cards in was.

I think that was a thing that actually made people take Netflix seriously before that it was an aggregator of content that made it a true creator of content now since has been lots of programs.

What do you think you can bring to Apple or I mean she is one in a million? I mean she is a Rainmaker I meet you.

Don't have to love her I like her but I mean she's incredibly effective.

She's hugely experienced.

She knows the the production sector here and also remember she's been buying stuff in California to when she goes out to the la screenings.

She knows the European setup and she is ferociously competitive is the hardest working executive probably the most television outfits of ever seen I mean I remember when she went briefly to Channel 5 from the BBC in it I was talking to people that they gasp you know she's cycle then she was there at 8.

She sat at her desk and she ate a sandwich and she got the schedule working and turned it all around in about 6 months with a Channel 4.

She has literally been the monarch really I mean she has run the whole thing and she is formidable and an extremely clever person.

She's always ahead of the game she can always make a good argument for doing things rightly or wrongly.

She make a fantastic QC to be on this list of in some ways.

She just is a very very competitive person III grown up though.

I think doesn't exist at the moment with your opinion matters coming in and changing it about that, but I wouldn't if I had to say that he cope with that.

I would say yes, you can not that she and I don't know how she's going to do it or what her plans are but I would be very surprised if she isn't effective in this role, because she started very very good job in various aspects of Channel 4 including the relaunch of the Great British Bake Off I mean I don't think they should have bought it.

It was probably not within their remit.

Given that they had it and another fact.

I just just think about this.

She didn't get the top job at Channel 4 so she was passed over as chief executive, but would you know that I mean she was able to seize initiative she announced she was leaving I can tell you the stuff at Channel 4 went into this meeting thinking she's telling her.

She's the chief executive and they then almost had a sort of Stockholm Syndrome list she was still that she's had this summer where she's put everything that if she can out and she's gone out as if it's Christmas you know stripping the state doing all sorts of programming.

It's like Adam making a Triumph out of a defeat and so she could she said she's going out there totally confident I mean I've seen her love farewell party and I've I've done the sort of Farrell interview with her and I don't get the impression.

She is and she's really looking forward to it and they think she had a choice of jobs as well.

If it really that difficult time is all very well, so she's gonna do well at it.

I think I could run.

Video Europe can only that you've got an unlimited name forward, but if I've been in interviews, this is how it seems you know Amazon say Our Data showed that viewers would like a new station Woody Allen so we gave Woody Allen 10 million dollars and you made us something that's not that difficult to do with it.

If you got unlimited budget and your data says Steven Spielberg would work well.

Just go to see millions.

She has not been the most popular person at Channel 4 sheet she is not afraid of saying this isn't what we want.

I think it's one of those someone virginity navigate to the fact that all media companies don't have this good a data.

I think there's a lot to lombroso RJ Hunter complained in the past about being outbid for Black Mirror by Netflix she now has the biggest budget of any media company to buy in programs if you can't make them herself, so that means that all that I can play.

High Spirits she's never person taking things off to dishonour broadcasters Mouse Westminster is sitting it's over how it deals with sexual harassment claims past and present UK media industry has been doing likewise this week vice Media ended toys with freelancers Sam Chris after a Facebook message alleging sexual harassment was widely shared BBC 5 live reporter George Riley has been suspended following complaints from female staff and many journalists of come forward to share their stories under the me too.

Hashtag.

Just like everybody else and Maggie these stories aside and despite years of trying to clean up the bullying culture of Newsround this seems to still be a problem.

That's yet to be tackled.

Do you think this will they are finally happened? It doesn't happen when it isn't just newsrooms everybody in television is thinking after Kevin Spacey what's going to happen now in in the demand domestic networks over here that is clear.

He is a case that there are that there's potential anyway for a lot of other can allegations right correct or not to to come out.

So people are gonna be sunny from this point onwards I going to be much more careful.

I think but as for the historic revelations that may still be ready all of about to come out then I suspect we're going to see a lot actually in the media industry in particular bobos and informality isn't that there's a casualty and that goes across not just newsrooms as you say make you but also across all the TV and film get into a debt there in very intense situations very often.

I mean you know people lose their temper that would be your own deadlines things happen.

You have to respond really quickly you have to give somebody into doing something you is all you spend all day doing something and you go to the pub and you get drunk because you've literally of you used to get drunk because you've literally been working on a deadline.

Service strange pressures in in the news business as such and it is also the case that huge pressures in television production where people often were really long hours and in the editing process and I'm not saying that excuses some of the bad behaviour and harassment.

I've seen because it it shouldn't and it doesn't but as a woman who has been in a lot of museums in her life.

I do think that the kind of pressure is people under sometimes do lead to very little contact with your home.

Just a general sort of sense that maybe the boundaries get a bit afraid I think really but silly I think there's going to be more allegations and quite senior people probably will be will be outed listen up Media Potters this episode was recorded at run VT in the heart of Soho thank you run VT they have 15 offline and 2 online sweets as well as a spec.

Circular baselight grading Theatre to go alongside this here dubbing sweet and voice-over Booth acoustics amazing, but wait I hear you cry, what can I watch that run BT have been working on recently well, how about bad habits? Holy orders a four-part factual series airing on Channel 5 on Thursday night.

Yes, please edit your next show at runvt go to run bt.tv now potential by definition is the possibility of achieving more in the fast-paced world of digital advertising Oracle data cloud has built its Legacy on finding the signal through the noise on unlocking potential we bring together data and technology to help you better understand your audience where to best engage them and how to measure a tool to realise true potential Oracle data cloud where better outcomes begin visit Oracle data cloud dot.com tool.

Got plans for the long weekend.

You could get your friends round for drinks maybe even the first barbecue of it's not too chilly.

Why not don't forget the brancott estate Marlborough Sauvignon Blanc, when they said was too chilly for growing but the pioneering winemakers of brancott estate didn't listen.

They were the first to plant in Melbourne New Zealand for dick heads in a bunch of Awards later.

It is crisp and fresh as ever look out for a new colourful limited edition bottles in stores now.

Enjoy responsibly drinkaware.co.uk time does amusing breathe now and Maggie and Alex are still with me.

Let's talk about the Guardian and they come out my game they've actually release data on how many people are what do they call them their supporters rather than members on their how many people are supporters of the Guardian what are the figures?

How do you run a business on kind of charitable donations I am find it quite worrying think there is a modeller so they've got 300000 subscribers paying over £5 a month and they're saying that now.

That's a head of advertising the revenue that a minute and I'm not sure if that's a compliment to their audience or a criticism of their advertising policy, but what there is there is micropayments.

I'll be coming this model of if you like something you pay so the amount of journalist freelance journalist who are using a website for micropayments who want to pay £5 a month so they don't have to take commissions of just quick turnaround contact they don't care about so they can focus more on big features big news to his breaking lines and you can see there is a modeller it just depends on you need to make you jealous.

I'm good enough so enough people care about it and the Guardians seems to be when it gets a little bit invasive on every page.

Just while you're here in highlighter and pop-ups occasionally it's not the most subtle but if 300000 people pay £5 a month.

That's a lot of money, but in the past meghivo 300000 people.

Would have been the circulation of the paper and then be paying £5 a week the problem is that if it was a straightforward subscription model you would be signed up and it would be more clearly.

Cat you would know roughly and you'll be able to plan ahead and project and he would also have I assumed key performance indices that would make sure that you kept on renewing vows subscriptions which is almost the sort of spin model for quite a lot of things so I am concerned whether it's a long-term business model that so because if people really want the Guardian to survive then that is how the Guardian is telling them it will survive so though though though though though presumably with her, but they might call him all publishers.

I think it's a really good business model.

I think there's such a gap in between your manifest pending amount of money.

They make it I don't think we'll know I know for a fact this doesn't cover it.

So it needs to grow quickly but for a smaller niche publisher who's doing just big big ticket pieces this mouse model.

Could work grow quickly or drink faster.

I think the Guardian has a lot of staff members.

So where can I find as promised to cut staff buy a lot at end of the exact figure and so she knows where the problems are it's just a case of it's going to take a There's Gonna Be shrinking pains for want of a better phrase ok more figures being analysed in the news in past week or so of course come courtesy of the radios the quarterly radio ratings and the headline figure that everyone was reporting was that Nick Grimshaw was it the lowest Radio 1 Breakfast Show rating ever had actually made you one ratings of the whole of gone down and so this becomes a conversation then about Radio 1 and their strategy to say with asthmatic you listen to radio not cos you're on YouTube where do you stand on that one? I like the internet it turns out.

It's not just a passing fad and it kind of people already taken to this thing called the world wide web and this think of social media also not a fad and the idea that there's millions of people engaging with Grimmy the reach of those social post a huge having it broadcast across the room for.

What is does a sensible that you're trying to attract younger audiences? This is why younger audiences RS BBC saying we can't make you come to us.

Let's go to you, but it's a brand exercise there.

Not a radio station.

Isn't it? I mean I know some of the content Innuendo Bingo is a bit like radio, but I'm in most of it is his Adele doing a performance.

I mean that's not Radio 1.

What was the lifeline of the Live Lounge was Adele doing performances? Just now films as well right, but if that's all you engage with rather than the presenters in the personality content and the competition is in the news.

It's not radio on anymore, as it is it they were told basically to focus entirely on the youth audience especially the 16th to 24th of course their audience as measured by Erasure is going to straight there doing exactly what they been told to do so I mean don't Cry 4 Radio 1 Nick Grimshaw how do we feel Grimshaw by the way I mean because obviously you see a headline my van the natural conversation is she I think is the second longest Radio 1 Breakfast Show hosts.

But nonetheless the conversation would be is it time he moved on I don't think it's time.

Yeah, I still think he represents no longer.

I like it very short.

You know that the hip degeneration of which I am a partner with which Grimmie as a part is coming to an end.

I think that's got another only 18 months in it and I think then it will be time for a StepChange they think that's moving more into towards BME Communities towards urban music anything that's the obvious logical next step for Radio 1 as 1Xtra which it won the ward and really want come closer together, but it's not quite yet.

Let's talk about the Great British Bake Off Maggie that came to its end welcome to mend it reached its climax when I talk about it, so exciting of course to see Sophie We Know It Through the other night appropriately manage to spoil it on Twitter about 12 hours before which is quite entertaining Heine shoes in Bhutan that is I don't feel too sorry for the probably most expensive place you can visit on this planet for advertisers.

Well, I mean it wasn't as big an audience that she would get on BBC one, but that's understandable.

They have certainly done far better than Pepsi doubters thought they've not alienated the that the core audience and they got some point five overnight support 5 million pretty good.

It will bulk up to 9 or so it's not exactly this before million or so short of the BBC final last year.

It's got a very good half of 16 to 24 on watching television watching it.

So yeah.

I know babe.

I think launch.

Noel Fielding as a kind of I don't know cuddly, it was quite interesting surprise of all of it actually for me.

I told myself so that Giants leaving party.

It's been reported that he was saying hello everybody you thought everything was going to fail.

Didn't you answer there was a laughter apparently from everyone saying you every day today.

I think it would have worked and yet still 9 million people is a concealed out of audience is a huge deal and and essentially like them origin of the BBC reported that the Channel 4 of basically bought a tent they spent all of this million palette because if you buy a show without the talent, that's what you've done and much credit Channel 4 they made it work and I've got such a big audience and they still have as many people talking about it.

When they were only just experiencing the dancing from the brexit vote which hit the advertising managed managed to put it off on the political climate of Bake Off clips of having too much of it was here.

I'm just interested in that because as you may have guessed remote sceptical time when I introduce this item might sort of don't get it.

I mean it's watchable, but I just don't understand why it's because you're never have and I think it might be something to do with the fact that the economy took a downturn and this is something you can do at home and it sort of easy and cheap to replicate and it did tapped into something about diversity like you're saying before.

But doesn't it begin to feel like it's coming to an end is reached its peak.

How many years is there left in Bake Off been the biggest show on television.

I don't know how it's done.

I only watch it for work.

I saw the sign all the names of them.

I don't understand you're not just cook yourself.

Just make something nice.

Just have friends around have a discussion about something don't watch people on TV think actually that it was quarter this year partly because BBC One was running doctor Foster against it if you remember at 9 for the last 15 minutes at clash with with this very gripping emotional rollercoaster.

I think it was quieter and I don't think in a way it will go off the boil for the next two years at Channel 4 have it but you have to wonder really if it's one of those things like Have I Got News For You that goes on and on and on and on forever weather was seeing example of Decay and X Factor ratings.

Actually, that's really interesting to deal with tile floor then that's the interesting thing is that when my contract ends up who who wants to be the Channel 4 for That'll Be the test Dr Oetker been spending a lot of money on Channel 5 and 4 years time there is just time for our Media quiz this week is entitled for copyright reasons location location location location the bids to hell's Channel 4 coming in thick and fast so what better way to consider the options than to arrange a viewing I'll show you round 3 UK destinations for your face you tell me where we are and just refund the likelihood that they'll end up snatching Channel 4.

It's the best of three buzzing with your name.

So maybe you will say and Alex you will say Alex the winner gets Horseferry Road here is Location Location Location Location number one this cosy little city of half a million has good amenities and delightful neighbours including I

Bond films plimsoll an admin buzzing when you know the Man City Bristol Bristol Direct how do you write Bristol chances of housing Channel 4 might get factual because of this is strong natural history, he's location location location location number to this great transport links close to the proposed HS2 Camden when you know the answer here yesterday Birmingham yes, is there a what do you think their chances are higher before the election because Nick Timothy who advised Theresa May was very strong advocate of regenerating Birmingham less likely now.

This question number three it is a bit like you're on the Channel 4 daytime quiz actually don't worry if you don't let his question number three location location location location but which is it this northern conurbation has the fastest rate of private sector jobs growth of any UK city and promises to build its own Channel 4 bricks in case you feel homesick buzzing when it is leave.

Yes, they actually seem to be the highest profile if the bin so far they seem to put the most money into it anyway.

I will simply take it the most seriously you should go to Leeds because Leeds needs a bigger Media industry, but as far as I see whether it will go or not as if you're saying Birmingham's most likely you know more about this because Channel 4 is saying I think it.

Do things in the region spend money and help in independent producers grow but not necessarily relocate so it's up to the government really to decide whether it's going to.

IM getting most of the people in Horseferry Road rather go to Leavesden to Birmingham or Bristol good.

Sleep as great cities and it's like the third biggest the biggest cities in the country and that's all we need that means you are the winner be excited now Alex Hunter you catch up with previous episodes and get you one soon as they're released by subscribing free on our website vmedia podcast.com and we don't have a big neon banner asking for your support.

So I'm just doing it now.

Keep us all there all year round by taking out of voluntary subscription that aren't 300000 people who have done that yeah.

Just a fiver a mum can keep us a float head to the media podcast Ofcom

Donate a family member producer birkhill and the media podcast is a PPM production until next time.

Potential by definition is the possibility of achieving more in the fast-paced world of digital advertising Oracle data cloud has built its Legacy on finding the signal through the noise on unlocking potential we bring together data and technology to help you better understand your audience where to best engage them and how to measure a tool to realise true potential Oracle data cloud where better outcomes begin visit Oracle data cloud.

Come to learn more.
Lots more recommendations to read at
Trends - ukfree.tv
.
Summaries are done by
Clipped-Your articles and documents summarized
.
Comments
Your comment please