Read this: #24B - John Waite on presenting - The Media Podcast with Olly Mann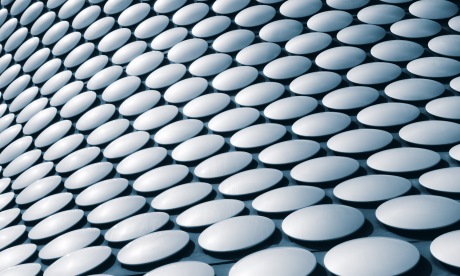 Summary: Podcast
Download MP3
feedproxy.google.com
#24B - John Waite on presenting - The Me…


Hello and welcome to another bonus edition of the media podcast this week marks the end of the long-running Radio 4 Series face the fact that consumer investigations show which has been on the air since the mid eighties and was presented by John Wade and he just happened to be talking about his craft at an event in London last Wednesday he is John speaking on the subject what they didn't teach you at presenting school by and the dinosaurs you can see that mean.

I can't imagine anyone will have a career like mine again.

I join the BBC in 1973 and I'm still there and it will never happen again and pass it never should have done over the years over.

That's 40 years a few hundred interviews where I've been interviewed and it's really interesting as a professional when is the boot is on the other foot and I can assure you I've been on programs where if I want a professional broadcaster.

I would have been tongue-tied out of the

Stock I would have been I would have felt so out of it or not included the Irish shut up and that's how I think some people feel when they when they don't let your interview is feel that I even went for a short period I presented the Today programme I would get up out of my head.

I wouldn't go over to the interviewee.

I would shake there and look them in the eye.

I would actually anchor them into the pro show them that they were welcome and I think my one piece wood voices work on those skills because it'll bring dividends for you as a presenter work on the skills of the other half of your act apply politicians are people who were slick Media professionals as well.

There's no point, where is no point.

I mean I do interviews with and William on in a minute with with villains.

You know he's not the Today programme most interviewees are Ordinary People even today most interview.

We haven't been interviewed that nervous.

They want reassurance but most of all they want to know that you are truly interested and if you can fake that no, I can't believe I actually am still truly interested.

I'm lucky.

I get to do long interviews with people have interesting stories and they are fascinated with all them so but you must whatever the person's coming in for 203 minutes you look through because it will communicate and they will respond the first clip.

I think is the most of thousands of of of these investigations.

It's very difficult to know what to this was one that was.

Google because we had a talking event we we we we had a couple of of women who had lost the babies in in this business in Northern Ireland of the mother and baby units and we would explode in in in in the south a Catholic country, where women who had children out of wedlock where to be sinful what we did last year was show that the same Prejudice was alive and well in Northern Ireland Protestant country where you might have hoped the be more understanding so that when women went into these homes their babies not open not only were often taken away and and sold but if they were allowed to die.

They were the spawn of the devil.

So they were allowed to die, so we had a child mortality rates of forty-five 50% of it.

Just doesn't happen no place in the world.

Not even be aware of a 50% mortality rate.

To die, so these were very sensitive women so I think this is a little clip about the program generally and you'll hear me trying to be gentle with them about this most sensitive of subject the film Philomena nominated for a string of Awards tells the true story of a young Irish woman whose son was forcibly taken away from her in a Catholic run mother and baby home in the Republic today.

We investigate the mother's in during an identical audio to that of Philomena but this time in Northern Ireland that understands Anthony everyday that I was a sinner.

I was hoping that somebody was going to help me when I had my baby.

Just take him home.

But nobody did you deprive me of being a mother as well as losing children to forced adoption other mother's so their babies die as mother and baby homes had disturbingly high infant mortality rates as will be hearing up to 45% one mother speaks for the first time.

I've heard distressing drive across Belfast with her friend the body of whose baby was in the boot the destination and unmarked grave all over this slogan for spring up all these unofficial memorial crosses and angels that what might the grave of your friends child all those years ago.

What about those mass graves in the Bog Meadows was that an appropriate way to treat the bodies of all those babies.

It's not something unique to the Catholic church.

All of those.

You have been buried within that section of the cemetery are recorded in the records.

They were buried with two rights.

They were buried with the appropriate at that time so the care and attention incredible how you manage to keep the listener on the person giving her personal testimony together as part of the same story there.

I'm just wondering when to have I don't try to approach the interviewees as a genuine human being and I will say and then that case it was the case once again one of those with another woman you heard but I do long interviews we don't do five minutes you no answer you get into a you know you get deeper and deeper and I cried and I often cried interviews I do the kind of interviews I defy you not to cry.

I think of home with your people will be crying and it actually makes such a difference to these people who are you know sharing that the two women had never spoken about that before and said to me.

We will never speak of it again its to painful.

So shiny all the stuff that they were going through and and I think and I was genuine about this Peter you know I can't turn them on but if you can keep in touch with your humanity even though we're professionals then the result will be even better professionally speaking but you know you will have that you would have remained a human being through an artificial process and contend that such solicitude or that Canada's R2 cannot connect to be simpatico with a subject that maybe isn't does emotive.

What stocks should I am coming over so tedious bloke from co-op Energy you're not very sympathetic towards we don't think the audience will be well.

You know we just stayed we're going to play the next clip.

Just because one of my stock in trade is his his villains occasionally we don't do villains as much as we used to do fillings are always entertaining the audience loves them particularly like it when I get beaten up or whoever gets beaten up and I use to get beaten up by you know and we'll hear the duct tape in a minute and this guy really rough Mia and gave me concussion and ripped all my clothes the audience loved it.

We don't do many of these days because they're not Villa they're not colourful enough.

You know because villains these days.

They stay there electronic villains.

You know they packed their little plots and they work through their PCs this guy was quite he designed uniforms for himself if he needed money one of the stories while she needed some some money he went into her exchange bureau have your oven dish in Oxford Street and he said to the woman I'm from Scotland Yard intelligence some is going to come in here and I'm going to rob the place.

I don't worry got men everywhere, but just in case what you cash in a brown paper envelope and I'll be outside got to finish what they did this was a great villain.

This is a man that we did a program about and he went to prison came out of prison.

Back to it.

We did another went back to prison.

He is he's just gone back to prison again Richard Marx age with three programmes about a career absolutely brilliant villain this week.

We're back on the trail of a convicted con man called Richard sage whose activities we first expose 12 years ago when he wasn't too pleased to Tara tensions with the Sage and John Waite from Radio 4.

I'm here.

I'm here to record an interview with the missus age about you up with safety the same page.

I want to talk back in 1993 when he bounced me and my tape recorder down the flight of stairs.

We revealed at Mrs AJ been ripping off staff customers and NHS hospitals to the tune of hundreds of thousands of pounds something for which he was later convicted and

Went to prison for 7 years but since his release he discovered his been causing problems again high time.

We thought to bring the Saga of Mrs age up-to-date Mrs age swap, South East London for north west Scotland earlier this year when he's currently running a Funeral Home in the result of Dunoon on the Firth of Clyde and where when are repeated request for answers went unheeded we caught up with the birdie businessmen as he arrived in the car park for work and as I say he wasn't too pleased with a long way from Radio 4 on out of my face smell.

You know the score.

You've always try to wind me up every time you come to think I said good morning to you Mrs age and you and have pressing the against the car.

I think and you also sworn at me.

I don't think I am the one drivers including Catalonia la.

But if you listen to The Script the businessman that you know we will take you to get to the speakers to take the mickey out of your road at presenter as opposed to that thing you have to keep talking.

Don't use the radio and one of my proudest moment.

I should have thought of this actually.

I was once held down some stairs by a dodgy solicitor in Luton in the top of the stairs.

I wouldn't stay.

And as I rolled down the my spoke at the bottom the acoustic was wonderful yarwell wooden stairs door open Street effects in oh, please could you are always in the end of professional without so that was John Waite you also heard the events chair Peter Curran thanks to Matt Taylor and the radio independents group for sharing the audio with us.

They have more masterclasses you can sign up to for free at rig train.co.uk will be back with a new show next week until then.

I've been only man the producer Matt Hill thanks for listening goodbye.

The BBC Earth podcast Returns as soon as I was airborne, it was just a totally stunning landscape amazing swirling colours, we'll be taking you on a journey from our beautiful, but changing environments here on a beautiful storms 546 lightning strikes every second that explode corners of the Universe up above the clouds and being a good walk around in your T-shirt close, your eyes open your ears and subscribe wherever you get your podcasts.
Transcriptions done by
Google Cloud Platform
.
Lots more recommendations to read at
Trends - ukfree.tv
.
Summaries are done by
Clipped-Your articles and documents summarized
.
Comments
Your comment please