Read this: #20 - Predictions 2015 - The Media Podcast with Olly Mann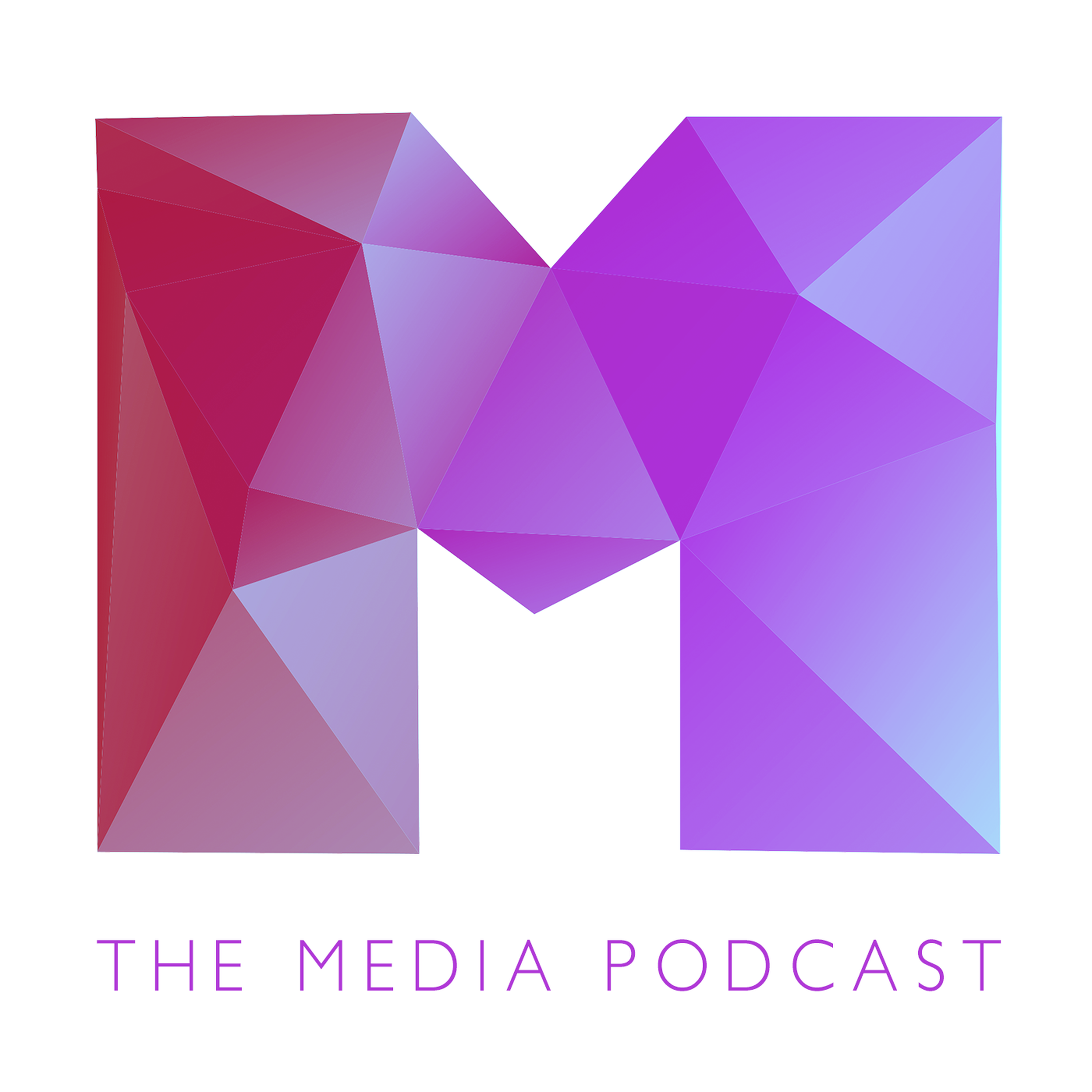 Summary: Podcast
Download MP3
feedproxy.google.com
#20 - Predictions 2015 - The Media Podca…


Happy New Year folks and welcome to this new year edition of the media podcast I'm only man on today's programme.

It's our 2015 predictions special we talk to those in the know about their expectations for the year ahead in media and yes will hold others to account for what they said would happen in 2014.

That's Maggie Brown fee Glover Matt Deegan Steve Ackerman John plunkett Jane Garvey Lisa Campbell Ben Cooper Jake kanter and even more on today's Media podcast sponsored by choreographer step on this prediction special.

It's a welcome return to the two guests that we had on the last 2014 edition of the media podcast and that is in.

No way a coincidence.

It's not as if this was recorded at the same time and then somehow split across into the new year that is of course James Robinson from powerscourt, PR and we have to call you veteran mean.

Write it don't mean a thing that's the rule and I'm going into it last year Maggie on another podcast that has been discontinued r.i.p.

You made some predictions for the year 2014.

Are you ready to defend yourself and resilient predicted Chris Patten would still be chair of the BBC Trust at the end of 2014 intervention in April and on health grounds East had to stand on he hadn't planned it it just happened because just put that your predictions this year.

We would like medical analysis to come into it as well another prediction you made for 2014 was there would be a change in TV programme case you thought we'd Seymour family dramas less vicious murder programmes.

Well, I think that.

Hartley right on that because it takes a long time to change the mix on television and you may have noticed that for example.

We've had ITV announcer only in the past week that it's going to make a 13 part series of Beowulf the famous Anglo-Saxon epic poem I would not deny that that murder and detectives and all the rest of it has haven't have a huge hold on as I know because I was chairing the session actually with Ben Stevenson who is the drummer commission of the BBC that I think that they want to spread the portfolio or prediction give you I give you the balance without on that one the other prediction that you made it was more high-end documentaries facilitated by a tax break at actually the kids programme did will.i.am.

I'm very pleased that I learnt in fact.

This is the way the world is going well.

What's the government is doing? It's not actually subsidising institutions.

It's actually trying to encourage with tacks.

Santa's the creative Industries and the different parts of the production business, I'm I am absolutely thrilled to bits that children's television takes precedent over high and documentaries, so I'm I'm very happy to say I was wrong but I would I will say because I know is that there is a big dependency now on 9 documentaries.

I I was only last week lunching with Richard kind.

Who's the head of a factual and commissioning documentaries for ITV and that is one of the things that he absolutely has to do find good strong 9:00 off a male stewing programs for example.

We seen a lot of the Aylesbury and and the Trevor McDonald fronted programs and we've got a number coming up in that sort of area he he's going back to ball stores are looking at Brighton police in the neck and and other types of animal programming to earlier in the evening at 8 so I do see.

Documentaries because they're cheaper than high and Drama I would defend that fighting fit and standing firm by her predictions from last year stay where you are Maggi asking for your 2015 predictions but James first of all you know you've heard how this can come back to haunt you now and what are you prepared to put your name to for this year and realise it will be going back over this.

I'm now revising some of my more and my more outrageous, but it's as well.

I think this is a good man was to be number one bestseller what you think about that I quite like that.

Yeah.

Will they be serialised anyway though? I wonder what it would be dripping read for anyone is interest in politics netloan the media and showbiz and Piers Morgan's done it before isn't it with her, but the Andes.

Would be riveting said that if he does publish one.

There's no doubt at all.

It would be a huge.

Rotation was his narration like because I found myself listening to the Mandelson one is an audiobook, so really you just can't you know you can't help but be seduced by that voice straight out a bit of accent as me, but it's a bit of a Cockney accent.

I'm not sure if I'm not sure if any of you have to get someone else into to do that for him.

Maybe some you know what's that guy of what's Danny Young Danny Dyer Danny p.m.

Going down there number 10 is that all that sort of thing Maggie why do we alternate please Maggie do you have a prediction that you'd like to throw into the mix and I'll be at the sometime.

I take over my TV I don't know exactly when it's going to happen, but we've already got an American Liberty with 6.4% in.

In a PLC Rotherham we also know that sympathetic or other types of investors have been piling into a some say it's as high as 20% So that's the talk really I think within the media business section in use in the UK that ITV is ready for picking Alex there wasn't much of a fuss about Channel 5 when it was acquired by an American company Vodafone is is mentioned also as a possible factors as a lot of speculation about the share price and the bonuses that staff were getting and so on and you are not alone in this podcast Maggie at predicting as I try to be this year so so yeah, you have your support for full-time but I had a I said I should have been looking at it realistic way for the Rings guarantee, Downton Abbey for the next 20 years though James II prediction from you.

I'm going to put it.

There will be the first ever female editor of The Guardian in the air as We Know Alan rusbridger step down or rather stepped up and to become chairman of the Scott trust, which owns the Guardian after 20 years and as editor-in-chief and its strongest candidates to replace into of the strongest are both women and I think that the time has come for a female it's regarding which is there an underground still a very rare thing of course for a woman to edit a national newspaper and there's been busy been a few but then still not as common as you might expect in the stone age should be only with me at the moment on a daily anyway, so yeah, I'm in love with you that we had to you before but there's been a bit of a long gap ounce PayPoint ok Maggie III prediction from you a free licence for BBC licence fee kicks in.

County 75 it may start being raised gradually as pensions are being raised for women to to equalise with men 65 and then after that we know that the pension age is going up.

I think that this so this is an increasingly large burden, which was never expected to be as as big as that is if you record in 2010 the government tried to get the BBC to take the hit and failed so this however it depends.

I mean so much depends this prediction does depend on the outcome of the election to some extent but I wouldn't be surprised if some kind of announcement was made along those lines interesting is really it's it's all the people who are still watching live TV and and those of the people who who you need to pay the licence because younger people are so well.

I'm just watching it all on demand anyway, but you're not really tempted away by Gizmo time.

You like the big screen and you like kind of the comfort really I suppose I should have channels.

Ok good stuff Jones final prediction from you to make it a real barnstormer.

Ok.

Ok my final prediction is that Nigel Farage will appear on Strictly Come Dancing I can take that on the Christmas special.

I don't think of the series maybe not the series also how he fairs in the election embedded in a great tradition of former political heavyweights appearing on the Don the show so perhaps if the election doesn't go as well as he hopes.

He might remind Sam is either that or I'm a Celebrity is on it one of the other Maggie you have the final say on this one more prediction.

I'm going to Grant your wedding with one but I think I'll go with a personality one.

I just predict that's going to be a bigger role for Andrew Neal in BBC current affairs now.

I have no evidence for this.

I just

He's absolutely brilliant on this week on Thursday nights after Question Time and I when I'm watching Newsnight at the moment.

I'm afraid I'm not a terribly but I I I I think Antonia would have made a wonderful host of Newsnight so I don't know whether he is going to turn up on that at all because obviously the dice is rolled on that one, but I can see him taking over question time he's a regular and he's actually mellowed and he just is incredibly knowledgeable election coverage that you Edwards did that was so boring for the Scottish referendum against what he was doing engineer was doing for the just the by-election recently and you did watch hours of Andrew Neil with me, and I would not have thought he could be as warm and and as compelling on television as he has matured into but that is the fact the matter he is very good telly.

So that we don't think there's any room for warmth or humour in a serious.

Yeah, I'm jumping it and I am broadcasting correspondent the Guardian had a big fan of This semi-sheer podcast my three predictions for 2015.

I think is going to be a big year for Channel 5 they've got a new owner in the MTV parent company viacom and I think they're going to Splash the cash on lots more rights and going to be really seriously breathing down channel fours neck in terms of audience share if not necessarily public service program.

I send prediction is another five and this is Radio 5 Live not a prediction to say they're gonna have lots of changes in daytime.

They've already done that with big light Peter Alan and a whole new line up in daytime replacing which bacon Victoria Derbyshire excetera excetera.

Come on plug.

It's made reproduction.

This is a retrospective of course I my prediction is that it's gonna be a tough year translation.

I think 5 was going to take a long time for those show.

Two bed in I think they're going to see quite a lot of orientation and I'll be interesting to see what happens there and what the lineup looks like this time next year and my prediction is unusually before the start of the show doesn't involve them 5 and it is about Saturday night entertainment.

I think we're going to see tricky times in this area.

There's still some very big shout out there of course.

She seen X Factor finish Tree Come Dancing about finish and then Britain's Got Talent aware be around next year but these are dinosaurs that are very very healthy dinosaurs.

Don't get me wrong, but you know one day the meteor is going to come and they show that I'm going to be with us anymore now iTV was going to do it with rising star format they brought in at great expense but I decided to ditch it before I even had as never gonna try and find something else.

They can't keep putting on Simon Cowell shows Beverly they can't keep putting on Simon Cowell shows as we saw with The X Factor this year.

They're not as big as they once were so where does ITV and BBC One go next?

This episode of the media podcast is brought to you by squarespace 7 the latest version of squarespace still uses drag-and-drop tools to make your website but now it comes with fancy new designs and themes to make a very modern website for your business or portfolio.

Just had to squarespace.com to get a free trial with no credit card required plan started $8 a month and include a free domain name if you sign up for a year and if you're hooked you can get 10% off a monthly or annual plan by using the code mediapad at the Checkout begin building your website with squarespace 7 today and don't forget your receive 10% off when you use the offer code mediapad.

I'm in normal excited about 20:15 because I think the serial podcast in 2014 is an absolute game changer and I never ever thought I'd use that expression that is a game changer because I think it will do something to people's confidence in podcasting and in making a different type of creative audio.

That is going to pay dividends for all of us and the important word and that sentence is pay so I am and always excited that 2015.

Can't wait to see what comes out of the download market hello.

I'm Jane Garvey I'm one of the presenters of Woman's Hour on Radio 4 couple of things.

I'm looking forward to next year at the election really looking forward to that is going to be some really interesting coverage of it on women's we're going to get out and about do if you outside broadcasts from slightly surprising places can be brilliant.

I like everyone else.

I am desperate for more of the serial podcast I'm Helen zaltzman.

I'm a podcast and I think 2015 is going to

Be a really interesting year for podcast in a good way the end of 2014 was very exciting because suddenly a lot more people are in to do and a lot of people taking more seriously than they had before they realise it's not just a bunch of amateurs making shows in their houses which is how I make cooker, but they listen to serial and they thought well the medium has a lot of potential so I think in 2015.

We might see a lot more shows made with that kind of ambition.

Maybe not with those kinds of resources though, because not everyone has this American Life behind them and all that experience but hopefully as well in Britain.

See some big podcast on just made by famous comedians.

I'm not dissing the famous comedian podcast but in Britain the scene is so dominated by comedy and I'd love to see some really original shows that people listen to in their droves that are in a different John Brett hello.

My name is Ben Cooper and controller of radio potential by definition is the possibility of achieving more.

In the fast-paced world of digital advertising Oracle data cloud has built its Legacy on finding the signal through the noise on unlocking potential we bring together data and technology to help you better understand your audience where to best engage them and how to measure a tool to realise true potential Oracle data cloud where better outcomes begin visit Oracle data cloud door, to learn more 5 out of 5 as a fantastic Smart TV decent value for money and the picture quality is incredible.

Not that I've actually watched it and they're even used it.

That's right.

This is a fake review and I can paint quite the picture for the right price of course wasting your time and your money.

I think review could cost you more than you think a witch membership.

Helps you avoid these lies search which for impartial product reviews which keep questioning 1Xtra and pro 20.

15 the things I'm looking forward to couple really first one is with just started in the BBC iPlayer and I'm looking forward to that go from strength to strength and secondly if you thought Glasgow was good as a big weekend wait till you see the lineup for next year's Big Weekend it's going to be amazing Alex Farber broadcast magazine going to be interesting to watch the process car Europe will see what I can do with a huge budget know we're going to see the unashamed return of formats across the schedules across the channels for a long time format of in a dirty word.

I think everyone's going to celebrate the joy format viciously what I expect in 2015 is a few things first of all.

I think we're going to see the continued rise of streaming services and the challenges they might make to traditional music radio.

I think it's Pitsea some even bigger players come into that space that aren't already there at the current time.

I think I'm going to see some further changes on the TV production landscape with oxy had huge.

Consolidation in the past 18 months between I got a second wave of smaller companies that we introduce to see what happens on that front and I think we're going to see the continued movement and spend of Brands into the content space as they start to find their own online content TV and audio content and I think that's going to start to evolve at a much faster pace Facebook will launch some kind of tinder like dating function.

I thought for a few years.

They should have been doing this since their functionality is in built into a lot of free dating apps, so it seems unlike Facebook not to jump on it and take most of the pie, but maybe they don't want to maybe they don't want people to be copulating with each other you just it cost to join me now with some more predictions are the creative directors of lemonade money and folder Media respectively Faraz Osman Matt Deegan

We go talk about your predictions for 2015 going to start with you man writes at but before we do we have another man producer Matt good idea and actually has a very high tech format is written on paper 2 predictions that you gave our friends at the Guardian Media talk podcast this time last year for what would happen in 2014.

I can't remember any of these ok number one global will sell the edge MG stations that they bought for a low amount.

They're selling for a low amount and will be left stronger as a result which is kind of trees are all of the station's they bought that they brought back smooth Christmas plug on a big fan of them for much less money, but did a extremely clever deal where they still retain the brands?

Last year he also said that a second DAB Multiplex would be announced and sold in 2014.

I think that if if George Osborne is happy that he brought the deficit and debt down when he did he get rid of it, then I think that's all I'm gonna give you 80% on that one.

Thank you.

George Osborne and Emma also said that one would have a troublesome year there be a further decline in Grimshaw show in terms of ratings and that would have a knock-on effect it in The Station Inn in its total radius.

I know year hasn't turned into a breakout hit.

She is in we should probably see some signs of A Change Is Gonna change how they make us a little bit soon and thanks ok, but pretty flat so not quite as apocalyptica.

I'm not Jesus as I hoped predictive ok.

I don't know if I can quite call you Nostradamus

Futurologist, are you that's your mate.

Would you like to predict is going to be big in 2015.

I think it'll be a lot of change this year in particular.

We be looking a lot about what's the BBC iPlayer A doing I think I probably a lot more verticals, so we'll see channels as brands diminishing and verticals like arts and music and entertainment becoming a bigger thing and I think that will start it started marching towards what online broadcast Anna look like moving forward.

I think also when it comes to broadcast itself.

I reckon is a new War for Saturday night entertainment on the go.

I think that the performance of X Factor this year alongside was the Strictly this year and also alongside the performance of things like the Great British Bake Off means that hopefully we'll see some new exciting format will be tested some more fail, but hopefully we'll have one breakout hit.

It'll be very exciting.

I think that there's a brief out of the moment from the BBC two colours look for something new and exciting after the singer takes it all and what was that one day the Israeli wonder never happened rising star we're not going to see any more singing format.

Sorry which I think is a good thing.

I hope not because like you're pooping my prediction before you've even started there are going to be what I think will happen is a lack of elimination formats.

I think we've done with that even though the Bake Off has been successful, but I think that we're going to see something new that is going to be different from from as he say to singing contest but saying that variety stuff and that always works very nicely maybe this is a new form of that hasn't been found in there yet, but I do I do think that ITV in particular need something that's new and refreshing and exciting than what they have at the moment with one celebrity and an X Factor so, what is he coming on the way and then finally why would say this to be lots more Muse

Programming made by young offender production companies that will be terribly exciting.

I'm going to be hosting this morning, but this year the borrower catch phrase from one of those elimination formats for as you are hired.

Well done good will write down thinking you're moment has come predictions for 2015.

We looking for a better than 60% accuracy 2014 death of crap aggregators to be like TV channels or Rachel single radio stations whose job it is to combine some stuff together and hope they can slap Samaritan it will get some.

I didn't rise of over the top TV Netflix BBC iPlayer if if your job is doing a crappy version of that.

I think you'll be your time has probably come and I say also if your job has been to trick things like Facebook into sending you traffic.

I think your time as probably come now as well.

That's probably will be dead so I think internet's me hardest.

Achieve to be back better content and better Brandon's average.

Isn't going to do anymore.

I think im radio it's going to be a relatively quiet year though the big story will be power and global fighting each other on the national scale with magic on the national Multiplex and through the national to Plex remote areas for those more talent for those and a more competitive structure the UK radio licence is works.

Never really been lots of people Crossing stations and swapping stations.

Are we going to look a lot more like Australia where Big Talent moves for big box of Italy the rise of national radio.

Ok well with Matt Matt has written down and we will obviously reconvene this time next year to see whether you can beat your record.

Can I threw or more in their just cos this thing actually? I think is quite important.

I might happen next year is that ok for my lots of a bit flipping extra?

Agencies and Nicole principal about advertise estate agents easy dance at a time on TV I think what we wear that she starts seeing a lot of is Brands going directly to production companies to make things for their own online channels or for YouTube and and that's going to swap the market quite significantly.

I think I think that the the BMW show or the Red Bull show or anything like that.

We will start was seeing more of where they don't feel like they need to do adverts 1/32 long in between programs and they can start making their own content and that's going to change the game significantly particularly with media agencies and them sitting in the middle of that equation that wasn't very serious so bring me saying as well.

Hello Jake can't I mean you said hooray broadcast magazine and these are my predictions for 2015.

I predict that ITV is going to sell next year looks like it's sharpening up for a sale there just announced that they want to give staff a below inflation pay rise it all feels like them moving towards your doing business with.

Potentially a big American company like Liberty Global and the other prediction is probably a bit of a cop-out but I'm going to say BBC3 decision is going to get accepted by the trust and by Alter next year.

We may well be looking at the first UK digital channel moving online Edinburgh television festival in its 40th year will be bigger and better than ever and one of the best.

I've ever had amazing speakers especially McTaggart I think maybe maybe the YouTube Stars I think they're going to get even bigger and better your people like Zoella said I'll be coming in a entering into the mainstream and you're currently getting a lot of YouTube Star saying they're not interested in telly.

They don't need telly but I'm not sure I could like it will start to see more crossover showcase types look around and realised exactly what the hell is going.

Hello, I'm Paul Robinson maybe let's start by thinking back to 2014 and howdidido well.

I did forecast correctly as it happens that radio one would not change this daytime lineup Nick Grimshaw is still very much hosting the Radio 1 Breakfast Show and the other major prediction.

I guess was global who were forced to sell some other stations as result of the acquirer into the acquisition of smooth and real and I said that sell to a non UK broadcaster and indeed they did to communicore which is Irish so just about squeezed in there was none UK

So what to this year Radio 1? It's made a big thing this year about iPlayer about YouTube and battery connecting to young audiences the right strategy.

I don't think what they're doing is good enough and I think that next year 2015.

We're gonna see them.

Have you do something much more substantial to try and get young people back into Radio 1.

It's audience will continue to decline and it's number of hours work continues to climb so I think it's going to be focusing back on the radio station rather maybe gimmicky things like putting content onto iPlayer The franklys there already and no one's gonna find it compelling enough to really change their habits with Radio 1.

Advanced level radius concerned well, we have global radio.

We have power and UTV there the three major groups in various things that actually die at the end of this year have really started to move towards global stress.

You spell juicing big brands.

They've introduced as new city to which is the II station in each market, but really it's a big grown-up goldstation with people.

I might read a poem on there.

So they have building brands magics going onto DAB so getting magical become a national station, so we're seeing power and Global now doing a much more similar thing soma forecast is this that the three current big players will become too so either global or Bower will absorb UTV radio at some point in 2015?

And also on radio one of the things it's been talked about a lot in the last year or so particular the changes at Radio 5 Live schedule and Radio 2 is this still not a significant daytime female presenter on either Radio 2 or Radio 5 live at 2015 is the year when one of those networks will hire a new daytime female presenter to away from Radio I think was interesting about television is that certainly amongst young people streaming and nonlinear services are seen as much cooler than schedule content are they wanna watch and listen when they want to rub my schedule and at the moment.

You got two models that the Netflix Marvel Watchers subscription apple Virgin Media Router sky and then you got the YouTube motor which is advertising the problem of advertising is you can't get more than about £25 2002 by people and that's a good price compare to radio really would love that by the way.

turn on on TV about £25 and it's not enough support really big high and Productions the way to do that is why subscription How else, would you get House of Cards for example on Netflix so I think we're going to see Google really properly in 2015 go into a subscription model to get a Google with all the stuff and Sonic are any which is the weird and wacky and the stuff with I can get for free or people are happy to give it them for free and then we can see a much higher end of content you own the way they can suck Commission in the way Amazon does my Netflix.

The other really sintron, that's been happening this year and is going to accelerating 2015 is gonna be the rise of the mobile network's we've now got Vodafone the big UK telephone company now bought a lot of stuff overseas airport kabel, Deutschland in Germany people.com ham in Sweden they no in Spain and we think that's an EE but won't Ventura France telecom analyst telecoms can be swallowed by BT so suddenly you've got these phone companies now having television companies so we're going to see a big big battle across Telefonica who got O2 are also a big player in television in Spain in Latin America in the UK to we going to see those companies really working on mobile TV mobile services mobile television is going to come a much bigger thing and in 2015.

And we got a couple of the big things in production that the shine Endemol Motors now gone through.

I don't know what those guys are going to produce, but I think we're going to see something amazing come out of that new collaboration best stuffed full of Talent so we'll see a major major new show that will emerge out of that stable the BBC of course is going to have to get his act together because charger and yours coming up.

So they can see it very well behaved BBC I hope it's not a risk-averse BBC Wigan see a well-behaved BBC that a batten down the hatches and the bad news.

I'm afraid so as to show that was the most viewed this year the Great British Bake Off it's not gonna be next year Great British Bake Off my friend is declining it's gonna be down to 2 or 3 and 2015.

Well, that is it for this first podcast of the Year big.

Thanks to all my guests too numerous to mention here, but that does mean we have time instead to thank Tim Brandon who supported This podcast with a Kickstarter donation Tim is the editor of mild concern dot.com which he claims is one of the UK's least popular film TV and art blogs.

Thanks.

Tim also David Holmes who works in financial services.

Thank you to you as well.

I've been all email in the producer is Matt Hill the media podcast will return in two weeks time until then bye bye.

Potential by definition is the possibility of achieving more in the fast-paced world of digital advertising Oracle data cloud has built its Legacy on finding the signal through the noise on unlocking potential we bring together data and technology to help you better understand your audience where to best engage them and how to measure a tool to realise true potential Oracle data cloud where better outcomes begin visit Oracle data cloud.

Come to learn more.
Lots more recommendations to read at
Trends - ukfree.tv
.
Summaries are done by
Clipped-Your articles and documents summarized
.
Comments
Your comment please