Read this: BONUS Do we need another classical music radio station?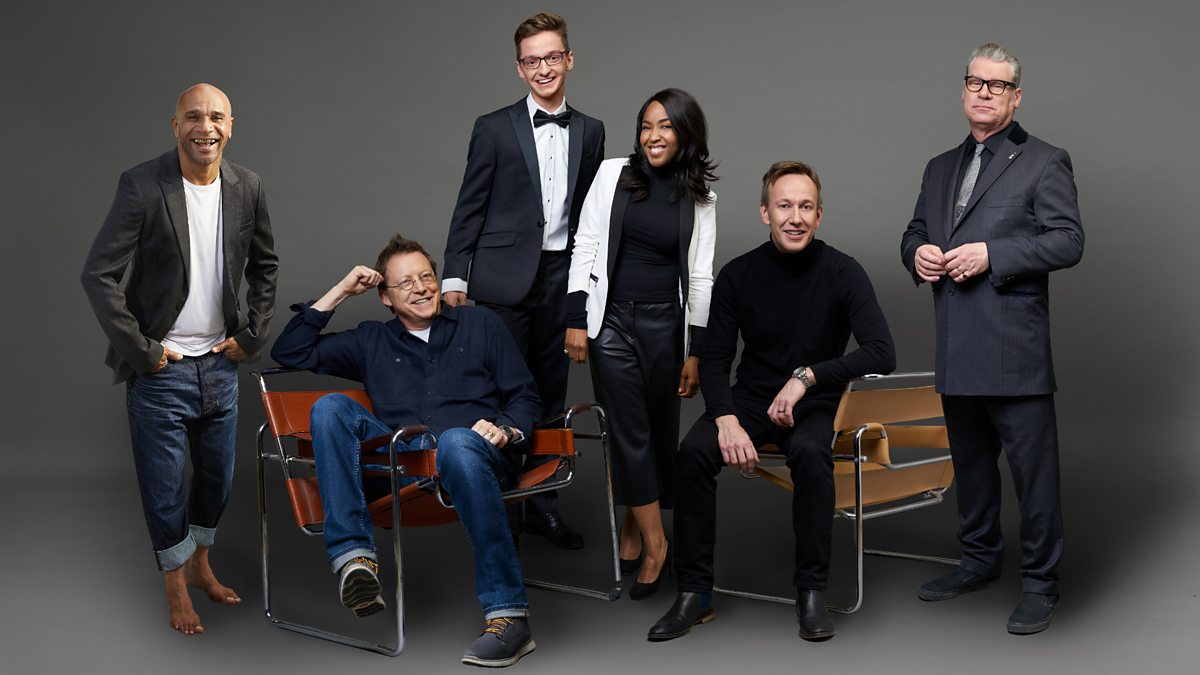 Summary: Podcast
Download MP3
www.bbc.co.uk
BONUS Do we need another classical music…


BBC sounds music Radio podcasts and this is the media show from BBC Radio 4 right now from Steve Parkinson the managing data about National radio stations in the UK this week that its launching a new classical music station called Scarlet their big star sign is Simon Mayo Simon Simon forgive me Steve did Olly Murs BBC pay the corporation of course being ordered by the government published the salaries of stars over £150,000 did that make it easier for power to hiram? I think I'm not sure that I may be easier.

I think it was interesting to know because it is a useful nuggets say but I think it was about knowing that information.

It was actually about knowing the fact that classical music was in his DNA through various conversations that would had with him so I think knowing that sparked the connection to doing something new in his career.

So I think it was more that way round but

But certainly perhaps it's useful always to wear Noah target circo weather BBC said it might be a poacher's Charter that I might have a point that's for them to say that's for you to say it's giving you a guest where you say you knew the time.

It was interesting classical music.

Where's that come from? How did you discover that so his producer back in the days Radio 1 in 1987 was a gentleman called Ric Blaxill who is his producer who happens now to be music and content director.

They were great friends since since that time so they've talked over that period and Rick new of his lover classical music obviously confessions another features right the way back from Radio 1 had classical music as music bed we did say to Simon and it is his story really but are we said how long have you known that you've got classical music in your bones and he said well, it was Christmas when he was 5 and the story goes that.

He went to see Father Christmas when he was 5 years old Santa said so what would you like for Christmas a little Jimmy and thinking he would say a chopper bike or something of the time he he said that actually I would like the arrival of the Queen of Sheba by Handel please say Father Christmas was somewhat taken aback and his parents remember this story into the future so Simon can zone down to that moment to the realising that his parents had given him that love of classical music through our collection of 7 inches at 7 inch records that he'd they'd had in his collection if I'm not mistaken my wife walked into a wedding to that tune so I do we go out if I'm mistaking that divorce and I blame that we were talking in the manger Steve about what sort of programs God is going to offer and we haven't yet talked about how you'll actually be able to hear it and it'll be digital only it's not an FM on medium wave station.

How we now moved well beyond the whole analogue vs.

Digital debate in other words the importance of having an FM frequencies no longer real concern.

I think the writer I think the day of the world has gone digital week.

We know all of all of those stories and I think if you can create a great product to in Tyson and treat people in they will find it.

So you're being on on D2 national DAB in stereo also smart speakers apps that you'll be able to get it everywhere FM's full but you're in a digital world.

I think people will and will discover this cycling.

It's gonna we did a lot of work on the name and obviously scala Italian for scales so the basic Douglas, obviously the obviously this nowadays.

We just thought it was great to talk about a destination where classical music and great entertainment can happen all scholars relationship with tech pack forms be will you be letting freezer?

Spotify hosts gala shows that all work in progress at the moment yet.

I think we in this democratized world of of classical.

I think we need to be available on all platforms all platforms not just broadcasting podcast and different streams for example, but I think the important thing that we need to bring that will make out the differences the great creation the storytelling behind the pieces that were play chitty chitty.

You say that because the BBC's been running some of its podcasts as exclusive tours BBC Sounds app the logic being if you let say Spotify have your content you're helping Feed the Beast at Monday consume.

You do you about agree with that argument.

Sorry.

I just do what do you think about the idea that you if you were podcast provider like to BBC about you shouldn't be helping Spotify because Indian Spotify might eat your lunch and totally consume.

You know it's a bit like people giving free documents that are free stuff, but helping Netflix chrono Netflix got so big lots of traditional TV people for their the different place.

Where do you about stand in this idea was not you should keep your best after yourself or she put on tech platforms cos that's where people can discover you think we're all learning and the world is evolving very quickly but I think you have to play together rather than ignore a sizable force.

I think in the past our sister station kiss within the barrel world.

They have played they've they've got playlist on on Spotify with various kind of kiss derivatives and that works well.

I think we recognise the fact that the world can be complementary and we can work with those platforms.

What do you think of the BBC Sounds app that calculates hear that without me? I haven't used it that much to be honest.

I am still being lit when you have used it this year.

I've been listening in more of a traditional sense good.

I think I don't have much of a view of it to be honest cos I still listen much more traditionally then using the app that all to be honest.

I'm I'm a traditionalist furnaces funny enough so.

Voice radio listen at my phone question for you where does bara actually stand on podcasts ABC you produce them, but do they make any money for you? I think we're still in chapter 1 of of that Discovery now think there is more to come from Barrow in terms of podcasting so to be continued.

I said finally I've got one more if you could put anyone from the BBC who do you poach? I think we just got him the vallgatan could speak to you very much.
Transcriptions done by
Google Cloud Platform
.
Lots more recommendations to read at
Trends - ukfree.tv
.
Summaries are done by
Clipped-Your articles and documents summarized
.
Comments
Your comment please