Read this: BONUS Facebook's Steve Hatch apologises for distressing content about suicide on Instagram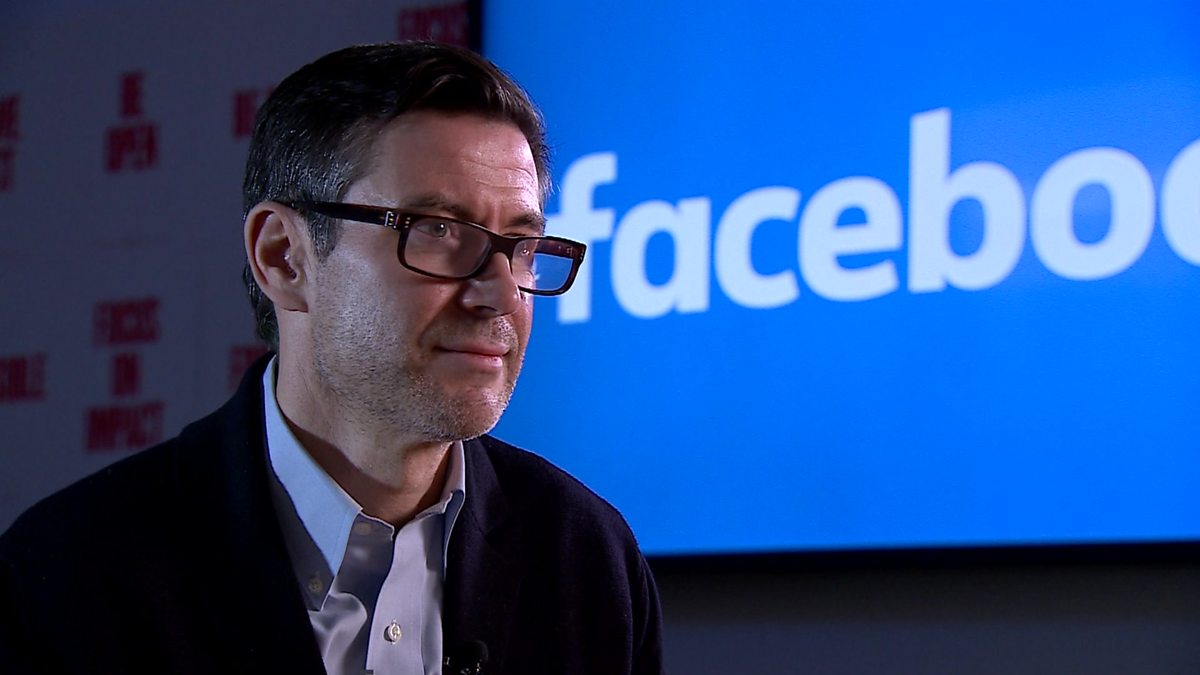 Summary: Podcast
Download MP3
www.bbc.co.uk
BONUS Facebook's Steve Hatch apologises …


BBC sounds music radio podcast the media show from BBC Radio 4 many of you will have seen a horrifying story leading news bulletins and front pages over the past 24 hours is the story of Molly Russell a 14-year-old who took her own life after extensive exposure to images and videos of self-harm on Instagram Instagram said it does not allow content that promotes or glorify self harm or suicide and will remove content of this kind, but Marley's father says some of the material that Molly sorting is Graham romanticizes self-harm and suicide and the Instagram helped kill his daughter this Graham's home by Facebook and this morning I spoke to Steve Hatch Facebook vice president for northern Europe was the fastener like to say it is just a difficult.

Sorry, that was to read and like anyone was deeply upset and I can only well.

I can't actually imagine.

How Marley's father and the rest of the family that feeling this is a really complicated issue and and certainly not to the ages of it's a lot of course at Annan and its devastating to have seen that and to read that where what we do is we work with experts help design the policies around images of self-harm which is incredibly can a tricky area to try and get right all the experts tellers in this is when those images of posted by people who are in feeling really difficult situation often they can be posted because they're seeking help all those seeking support and in those cases that can be very supportive.

Useful and we we dose images are allowed on the platform above then we also directly follow up with the support that those individuals can see what we don't have anything.

There's sensationalising or or or glamorising but also constantly reviewing these policies to make sure we're getting them right, but the question was what do you accept that you just got wrong in this instance? We need to know much more detail on this one to answer that question specifically and we would welcome the opportunity to see more of that specific song that but how it is one where as a as a topic topic itself.

It's really difficult really complicated and I really like everyone have been deeply impacted by the millions of children are potentially being exposed to return of the does glorify self-harm that does go against your policies where we have no place for that kind of material on our powerful now and we can work.

Peter Mohan huge amount of stuff on Instagram does indulge people who might be vulnerable a does associate self-harm and suicide edit does romantic size self-harm City against our policies.

It's against all processes.

We were really hard to take that activity down where we see it, but we always trying to find that right line between insuring that the content shouldn't be there is removed and taken down but also working with experts to make sure that the support for those vulnerable people that may be required as provided.

It's very Forest anyone listening to you to reconcile what we know we can find on Instagram with what you say is 2 grams policies the fact is daily mails reprinted something today.

There's a picture of some slit wrists that swim Instagram there's a picture full of blood that from Instagram there's a picture with a young girl to cartoon young girl hugging a teddy bear and saying this world is so cool and I don't want to see her.

Those are all against your policies, but they're all available Instagram or weren't for the BBC found them while we have to make sure that we look at these and ensure that those of taking down if they are against our policies that and I really should 14-year-old if people are posting in order to seek help and order to seek support from Communities the experts in this area tell her that is valuable thing for them to do an attack and help with recovery can help with support if it's their two cents a slice of course it has no place and I'll pop on it shouldn't be on a platform of we need to work harder to make sure it's not a platform then we certainly well.

It's too late for body Russell isn't it? Would you on behalf of Instagram Windscreens owners Facebook care to apologise for the Russells and deeply sorry for how this must have been such a devastating event for their family and anybody there everyone likes.

Open tgz if there was exactly the same what actually just screamed now taking to stop this kind of thing happening a future with the continuous implies working with experts and we're going to have we will be continuously reviewing your policy's to see what more we can do and that cause it always will be more but more what more we can do to help protect protect one of those people at the moment stand it week of this on the news yesterday.

If there is suspicious content there is an option to plug it and there is an option to say this is to de-stressing but it's incredibly easy to override that by saying actually that's ignore this if your 14-year-old girl friends that you might be viable with a click of one button you can say actually you know what I will have a look at these images.

I will listen to this particular bit of music.

I will pursue in a wormhole like way my very very dark thoughts isn't your current tool for stopping at happening a disgracefully pathetic way of protecting vulnerable people.

I don't agree.

I don't think I do think there's always me.

The difference is always more than bigger than 2 but I but I don't agree again as those policies and approaches.

They aren't just designed by as they are designed in partnership with people who spend all their time focusing on on his own focusing on protection looking at what is a society why dishoom we know social media can have a positive contribution to that but we also know there's obviously going to be more that we can do they make sure that those things are removing the policies of the haven't approaches with a face with having care for the individual right from the beginning but for parents watching this and parents watching the BBC's coverage of what's on Instagram what we found on Instagram it will be completely reasonable to infer that Instagram is too dangerous for a 14 year old.

Would you let your kids on their what we make sure that we first started you let you at yours.

This is about everybody's children.

Not just my children and making sure that platforms operating Estate way that the content is there.

Let the Right support is there that we're working with the right experts in the field changing developer policies if if if they need to change the course review these policies and for many many people Instagram the only is seen as it as a as a fun and creative environment but also an incredibly supportive environment and we see people take to Instagram who have suffered from mental health issues, who have suffered from suicide of a bad relatives of Prince suicide and received enormous levels of awareness and support from that in funny Instagram community, would you let your children onto a platform that is absolutely full of pictures of self-harm about for Instagram and why?

That what because what I see an Instagram is an environment that is supportive it is creative and equally as well as we know.

We've always got to work harder to take down the wrong kind of images which some V some of these may well, be we also know is a place that gives tremendous support to people people that are suffering from mental health issues people that at the Art of had family members who have committed suicide or people that have felt that there that they're all excited.

Isn't where the A13 in the mainstream and where different groups come together to support it can have incredibly positive and Powerful effect on always trying to balance.

What will make sure that we are making sure that those people are able to help and support each other way to same time making sure that content that should not be there isn't that the point that is supportive and creative for people who want to bought a look for support or who are intent on being created, but if you're someone who's a teenager 13 and a half of 14 or vulnerable.

Is Molly Russell is you can find things on Instagram we have found things on Instagram and show you them which really do cause you to go into a spiral of doing that can end with death and that's that's why we work with the polish off of Facebook to ensure the and sign out of that you're going to let me know this stuff because I'm a really important for people to hear that your parents if your parent and you'll see these images you would be completely Justified thinking there's no way I'm going to learn my kids onto that platform.

It is it's hard comment specifically without saying that in the context.

That's there and we are really cleared anything is sensationalising glamorises has no place on on the platform at all times where we see where we see images of self-harm is very difficult area where people are posting whether seeking support and for help those posted that there but in addition to those post.

There is also follow up to provide people with the health and access.

Other organisations that specialise in this area this is about taking the responsibility that that's there and making sure that we are doing everything we can to protect and that also means in for Sanders policies.

Also means we have to keep looking at those policies all of the time not just not just Instagram but also working with the experts in the field.

Ok.

Let's talk about advertising which is the core of Facebook business we discovered that there are some very high profile brands like marks Spencer with the Post Office which appear amid this kind of torrent of stuff.

How can brands trust Facebook and trust Instagram specifically to be a safe environment when they mixed up with this kind of material well from what I hear from advertising businesses as they may also recognise that this is a society by these units are deeply complex one as well and I think they also respect and appreciate the effort to we go into how we use hashtags how we make sure those two hashtag.

People to the right degrees of support and I think that's the right thing this isn't an issue.

That is a habit rises and businesses on separate from people in society that part of that they want to make sure that we're leaving up for the responsibilities that they have loads and I think we can always improve but they are there are areas where we've made significant amounts of veterans huge amounts of focusing trying to get this right, but it is I think it is recognised as this is a a complex area.
Transcriptions done by
Google Cloud Platform
.
Lots more recommendations to read at
Trends - ukfree.tv
.
Summaries are done by
Clipped-Your articles and documents summarized
.
Comments
Your comment please