Read this: Commercial radio tunes out of local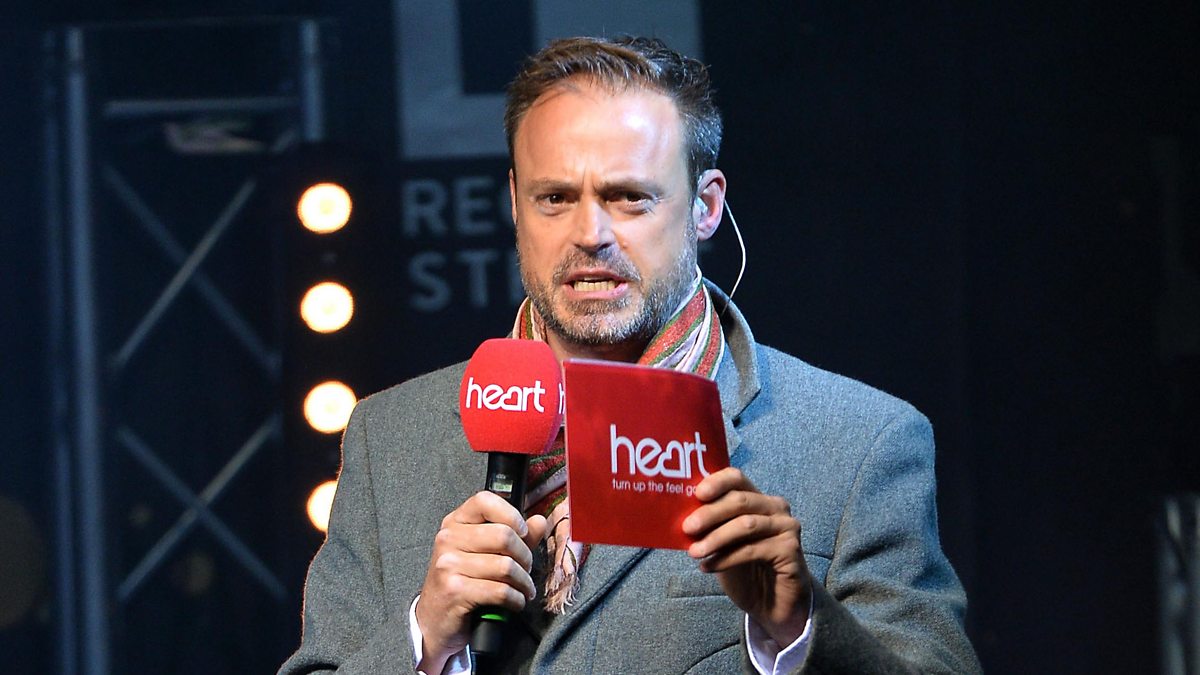 Summary: Podcast
Download MP3
www.bbc.co.uk
Commercial radio tunes out of local…


BBC sounds music Radio podcasts and this is the media show from BBC Radio 4 now Once upon a time you turn on the radio in the morning and you find a station that sounded a bit like this.

Maybe this effort that used to be 100 of commercial radio stations around the country, but over the years they disappeared Media conglomerates have been buying them up and yesterday the UK's largest operator announce that over 40 of its local stations will now get the same programs all coming out of a studio in London is this the beginning of the end for local community.

Sorry local commercial radio that surround the questions for today show but it certainly not the only one Jill Hind is here.

So is he?

Chief operating officer of the media consultancy Enders analysis before that she had a long career at radio and TV companies Jill am I want to ask you about another big Media story that surround at today which is a BBC and ITV announcing something called britbox.

What is it and will it work at this very little the content is going to contain a lot of British contents of the best box sets you can get from birth of a CITV and the BBC and the intention is they want to bring another players in there as well, so there's a similar idea was blocked by the Competition Commission selling we often talk about this show called project kangaroo.

What is this happening now? It's changed dramatically since then in 2010.

We never even heard of Netflix apart from to forget your city or DVDs brightly through the post now.

It's the markets moved on Netflix isn't over 10 million homes and the existing players seem audiences decline on television linear television and they really do need to actually.

Set up there and look at looking trying to attract audiences away from the Netflix is of the world, but he's too little too late for British broadcasters Juventus Too Little Too Late ideally would have been something that would have launched 203 years ago.

They not in their Direct competition with Netflix I was just a much more and there is a compliment to Netflix Amazon Hulu YouTube premium Netflix is in there a danger that consumers are going to get subscription fatigue does the wizard danger.

There's been a lot of told the paper that are around to various organisations that say people looking to buy 506 subscriptions.

We can't really see that happening at the moment.

If you've got a subscription service email Netflix you're likely to have sort of 1.3 subscription services per household.

You got remember one of those is also probably like you to be hammerson, and you're really getting that for a free shipping.

So yeah, ok sure thanks very much.

I will come back to you shortly because I want to ask that what's the opposite of an online subscription TV service how about an old-fashioned TV channel because this week's the BBC launched a new one BBC Scotland is on from 7PY

Until midnight and has a budget of 32 million pounds a year a fracture the schedule is a new show at 9.

It's called the nine here's a taster.

Good evening and welcome to the 9 every weeknight our team will bring you an hour of national uk-wide and international news tonight at Turning Point in the prime minister's brexit strategy time and time again Theresa May said that delaying brexit was not an option will be heard of the new BBC Scotland channel is Steve Carson and he joins us from Glasgow Stephen afternoon and why does Got the Need its own channel which we conducted across Scotland sure there was a really strong demand for more programs that reflected the the lives their stories the opinions perspectives of audiences and Scotland and then alongside out which you can see through the nine a demand for Scottish audiences to receive their own perspective on the National UK and international events at the door itself at organising principle as reflecting modern Scotland but it's also a very awkward looking channel as a Scotland is itself a question is whether there was demand.

For this kind of content is it? Have you any evidence to Hannah there is actually demand for a Scotland channel as opposed to stuff.

Just more broadly on the BBC reflecting Scottish interest so we can see through the existing programs we provide on BBC1 and BBC2 Scotland beat the upstairs there strong demand for for local programming the channel is a channel that is exactly so the channel itself.

Is it is it was an increase of more than 900 hours of new programming and it's available through the linear TV channel it also has its own prominent space on iPlayer we've also got quite strong social accounts in BBC Scotland so the contents being accessories.

Are we on Sunday and it's been a fairly strong start and a strong reaction for audiences.

Not obviously ratings will will settle down over time but I think of is evidence of demand and I think that is a the TV channel itself sits within a portfolio of other services that we have to talk to you about those in this is just a moment that's right for them during the independence referendum.

They were calls for a lot more Scottish coverages.

Very familiar with them sure isn't this just the BBC caving in to political pressure not at all out of nowhere here to serve our audiences the audience said that they what interest in Scotland actually watch more TV overall and in the UK and cutting BBC TV they felt they were they didn't see enough of their lives and stories of being as reflected on screen, so that's what we're here for the centerpiece of your schedule you got am just 45000 people called broadcast magazine.

Will you just point to the police without figures are a solid figure out to about 3.2% of the audience in Scotland that we can pair well for other News programmes outside BBC1 or iTV STV independent regulator who assessed or proposition said that the the best case for the channel share overall across the years about 2% You know we think you will have some programs that will have a higher share were also actively looking at read two things very important that we not just chasing Highnam

Zara making sure we're reaching parts the audience who consume us.

But maybe don't consume as much as others and that all range of different audiences.

We've got some I mean for example of launch night.

We had a feature documentary 90 - long can a passerine which still the story of some Rolls-Royce engine workers from East Kilbride in the 1970s boycotted engines going to pinochet's Chile an air force that and half of it was in Spanish in fact too.

You know that's not chasing a number is that that's making sure we get something of value to the audience that we find that is already a dating is programme called Reporting Scotland on the BBC in Scotland what are you doing with the nine? That's actually different reporting solid program and it's going to continue with thing to be said of the prime source of news on BBC One Scotland at the nine and the team behind it loud by Ed Valentine episode of the Liberty from the guy who said this isn't a bulletin it's a it's a program.

So I think what the 9 enables us to do and it's an additional services.

You said there are other services continue the night enabled us to do longer pieces till I get different types.

Stories to introduce more analysis audit at time of the evening when all the channels on doing that if the idea behind BBC Scotland is to give Scottish audiences a sense of ownership around these stories to feel like there's a truly reflected.

How do you stop the problem of the news agenda, being influenced by the very big london-based news Gathering operation of the BBC has its own Court a minute.

It's again alongside the BBC Scotland News team.

We've got close links in with the news going team in London in a fight if you watch the 9 last night Laura kuenssberg did a two-way but yeah, we're alone use cupping operation here in a long tradition of providing an effective and widespread coverage new service that you need to make sure you've got your own use news Gathering engine your own editorial correction your own tastes, but we able to be tap into the to the BBC worldwide weather correspondence.

Freelance journalist writes her it's got issues papers including the national newspaper which supports an independent Scotland join his from Edinburgh Leslie what did you make of the channel of the news? I thought was a bit a wee bit sort of like a butt snack can happen at as it's a double headed presentation there were two presenters who seem to be sometimes interrupting one another and it's standing you know it's it's standing.

It's moving location at right round the set with each Junction so it can seem a little friend said the second night had settled down enormously much better and actually was a really good program with lots of international coverage and start something I would certainly watch however the difficulty is that one of the huge difficulties is that time slot which was imposed on that the station by the director general and which means that this news was little fledgling news program is having to be up against all the best entertainment offers arrival channels and those rival channels include bizarrely.

BBC One Scotland which last night had very popular drama Shetland on BBC One Scotland which would have distracted I think quite a lot of people from the news on the BBC Scotland channel 2002 season 2 run the news at 9 was a decision takeaway in the channel is a nice sleep before I started and we were here to offer alternative to what other services are doing so in Scotland overall BBC1 did fantastic business with Shetland and a 9 wasn't again on alternative to what was happening on another channels and including a TV with will be here beside me they're also what would say anything like that.

He was as well.

Which channel is more about more than about.

Just one single program important as as the niners will be next year's Bobby hey in the managing director of STV the leading commercial Channel 4 Scotland Bobby thanks for your time zone is today.

How do you welcome a competition we welcome the Investment in the creative Industries and I think as Steve said there is a great opportunity to make more content for Scottish or

Ian Suzanne to train a new generation of television professionals who can make content here and in in the wider field from the UK and Abroad because it's pitchfork emissions which has a potential opportunity for there but for you there, but you close down a second channel stv2 last year and it was reported that competition from the new BBC Scotland channel was one of the reasons for its Demise was it I think it's true to say that there were a number of commercial challenges in running a station like stv2 it was a collection of local TV licences.

Originally wasn't a whole channel.

It didn't have universal transmission it was funded on a fraction of the budget.

It was in partnership with the number of universities across Scotland it was designed as an entry-level first job first rung on the ladder for people and thinking that since it was successful, but the commercial model simply doesn't didn't work and with more competition for audiences.

What we see is the main PSB services channels.

125 if you like having established share which doesn't move that much year-on-year all the other channels including is to be too and now the BBC Scotland channel are really competing with the tens or hundreds of services you can get on Freeview on Sky for viewing share and there's generally little movement between those two different camps.

Ok Johan tremendous.

Do it.

He needs more broadly about the big pictures of BBC facing challenges funding wise's lot of discussion about potential licences for the over 25/7 to be funded big problems with young audiences fleeing elsewhere which make of the idea in that context of launching a channel at this very difficult once you've got all these difficulties an issue.

Should we say especially the over 75's licence fee? It's a very big political never think the BBC I think it's going to be very difficult to get traction audience wires them.

They're aiming for a 2% market share.

I'm actually that's pretty high but they can only get a considering if you look at the rest of the job of the other channels on Freeview and definitely on Sky

Lower audiences, but it does benefit office if I'm having a cross promotion in the marketing when you say political me, what do you mean exactly by that may well basically a minute have his doing more for that for the Nations it's a huge investment of money and it says probably high cost per user wherein there is involved as well as talk about the money.

I see Steve a couple of episodes of uptight that BBC Scotland had on one and to put together in a pot in a new channel.

Let me let me forget me feature allows you to look just like we just explaining for those who are unaware that is what you mean by the Scottish 6pcs the context of going back a couple of decades is talk of a dedicated 6:00 news.

Just if you would explain what you mean by that Leslie when you talk about the start of that you could say it was the end.

There was two Devolution 22 enquiries won the future for public service television enquiry led by labour peer the other The Commons culture media and sport committee led by Damian Collins who said that the problem at the moment is that for Scots the main news stories are split into two and what that could mean that the national stuff comes from London the Scottish stuff comes from Glasgow and he says in the post Devolution error this leads to network news programs transmitted from London leading on purely English stories night.

That's what drove the the campaign to have what Radio Scotland and Wales have had four quarter of a century which is to have the ability to mix all news so that you're not watching things that are actually specific to England but are being broadcast across the whole UK and actually the separate channel doesn't get round that problem it still sits sacrosanct which is why the new news on the new channel had to be at a different time will be home from us.

You think that Sophia Crewe

I stink certainly the focus of our news has changed over the years and I think the model that we have with national news from ITN in London and around the Scottish news has seen big improvement and Performance in the Scottish news, because there is more news that is of a national Scottish significance and needs to be explained for our audiences.

That is not covered by UK networks as well as the local material that you would get in every region around the country in England and Wales ok.

This is this is Stevie I was just saying in terms of the context of scholars and other things going back what we have with channel is an Ireland news program created made in Scotland that has a window on the world and the channel is more is more than that in terms of how we may perform a thing that remains to be seeing certainly the first three nights.

We visit evening very significant audience shares overall we were also the youngest Channel in Scotland on Sunday night for 16 to 34.

We had some successes there and again all discount.

Excess on iPlayer and is also available on other platforms as well nice plug.

Let me talk to your finances at the funding with 68% of the licence be collected in Scotland is spent on Scottish services in England that figure is only 61% in other words Scottish fureys get more bang for their buck than English user licence fee payers.

Are you engaged? He was super serving the Scottish audience when viewing figures indicate the not actually watching Nigel said Scott Scottish audiences what you can stud wall mounted TV including BBC TV show where was the BBC be spending additional money in Scotland when actually they getting 7% more bang for their buck reviews or licence fee payers in England will the BBC and audiences and Scotland contribute A significant proportion to the BBC licence fee income so I wouldn't suggest that there, but they're getting more bang for their buck then people in England.

That's a point it's very important of the BBC overall to serve audiences across the United Kingdom and serving audiences in Nations like Scotland is possibly per capita more expensive than

Another night alright, Steve Carson thank you very much as you for your time and it will be hanging from STV and Lesley riddoch choices from Glasgow let's move on to the issue of and commercial radio the question I posed the top of the show is this the end of local commercial radio yesterday the UK's largest commercial radio company announced its stations are going to be getting a national Breakfast Show not unique local ones.

Are you all here either capitol Horsham there owner global says that may doing this there'll be creating the three largest commercial radio breakfast shows in the UK under local DJs and producers now face an uncertain future global is closing Studios completely and towns like Brighton and Cambridge at we did invite global to during the slave, but they declined feel really was the chief executive of chrysalis radio which global bought in 2007 in a deal that he managed and oversaw outfield George is now thanks for doing so feel at what's the business case at work global have announced the business case I come too if I can just say very quick.

Word about the stuff that are being made redundant.

It's probably the biggest single round redundancies in the radio industry for a decade and a commercial industry and there are many people putting today.

I think and as you say very uncertain about their future so that that in the whole of commercial radio is either wants those those people to you to come through this and and make it a crime sells going forward said what is the messages that you're getting through the former colleague an awful.

Lot of people are very upset many of them will have been on some of the radio stations for 15 20 25 years and soon factory people they're nice.

I launched are back in 1994 and other people that I brought on in the very early years, who is still there who obviously recognise that they won't have a job in 3 months or 6 months very very tough for those people.

This is about the business case.

I think is compelling from global perspective and we may come on and talk about power.

That the business case for Global is that they're under massive pressure from other radio Services particularly now that DAB has become pretty well entrenched in the UK and new services can launch on DAB and I've no doubt you talked very recently about the the new Virgin service with Chris Evans being a nice and threat at you also have them at the music streaming services such as Spotify that are eating into people's listening time at the rise of podcasting as well means that more and more people are finding other ways to consume audio content so radio stations and radio groups really have to be as efficient as they can in order to maintain their they maintain their ability to deliver progress as a huge influx of competition better thing that I think a lot of people and have some of that the staff who go through such an enormous pain in your contacting you today.

I think about is it individually lonely stations are profitable.

Profitable yet.

So why is it that profitable? It's a bit like when we announced recently that they're leaving now.

It's what we talked about the fact that some Media publications like BuzzFeed until when were laying off staff even though some revenues in some cases rap.

Why would it be the case that profitable organisations are announcing these layoffs? Why can't the status Quo continue because the status Quo continue I sold the Christmas radio stations to Global we didn't have Facebook we didn't have Spotify we didn't have having broadband was only just beginning to be a part of the The Mix and you can't just stand still and not recognise that new media new ways of delivering information entertainment and commercial opportunities to people are emerging all the time so you as as any Media operator has got to look at how they run their business and so is there a way to do this differently better more effectively more efficiently so they would be feeling.

Did you see if they didn't do that, but at the same time with with any of any change like this? There's going to be obvious that you do human casualty indeed are due home from Mendes narcissist doing juju.

Juju.

That nurses of Wight global is doing this now.

Why is it happening now? And that's where he dances through the regulation Ofcom has statutory duties to ensure that each radio licensee.

Must have geared toward.

It's cold.

It's format and those formats dictate the type of music that can play and also the amount of local news and local master to eat station rabbit distinctive.

Isn't it about being distinctive? I love yous formats have been simplified over time because they were they were very very strict and most brought back in 2010 Ofcom allowed stats and stations in what they could they allowed something called approved areas and there were thirty one of these approved areas around the UK within those approved areas.

You could actually share programming with your estation under the same stable.

I'm not that allowed to come to such as global to actually sort of merge stations and lose some sort of studio premises and what happened back in October last late last year and Ofcom revised those guidelines quite significantly and they've been taken those number of approved areas from 31 down to just basically mirroring the ITV regions as that's with thirteen or fourteen of these regions and on top of that they also allowed the amount of locally made programming to go down for me the 10 hours to 6 per day or from 7 hours to 3 hours depending on the amount of local news each of those stations actually delivered what this means when you put both of those together plus the fact that they said that you did not have to do a locally produced Breakfast Show This is open the door for Global to turn around say we are going to make three network Breakfast Show this one for heart 14 capital at 1 for smooth and in the case of heart you taking down for what is existing 22 local breakfast shows were taking that done.

Down just to one which no doubt be produced out of London with a total price.

Why did Ofcom make those changes well? It's all about localness and local Merseyside arrived in many different ways obviously the provision of local news could be local information whether it's where the weather it's travel and it's also having sort of a local file on local presenters and still each station still have to have a certain amount of local program or locally produced programming so from within that approved area but wider approved area but Ofcom has taken the decision that this local is can actually be fed through technology for many years now.

It's been possible to feed local local weather local news local travel straight through from Studio outside the actual weather weather the licence is supposedly broadcast from Bridge by van driver in the reporting.

We've done for this show the pillory spoken to his it's obviously people I hate his way to audiences in the cliché way, but they have such a strong connection with local DJs that cause is a human being they might happen to know see locally who is speakers them through the microphones.

That's one of the benefits of radio doesn't let me to just be a local DJ it's actually about that the presenters.

Self-harm and you write one of the reasons it's been so strong for many years and why is withheld much better than than television has its audiences is people have a local have a connection to that to that presenter having said which has been a lot of research.

That is actually what people after is there after the music first and the presenter and actually how the local this is arrived.

It is irrelevant of doing ok? We'll have you send a message on Twitter by Paul chantler who's are pointing to an analogy by Carrie Jones a former BBC Radio Northampton presenter who like him.

I like him the local radio market to the pub trade how it's gone from individual village pubs to major chain Wetherspoons with and I quote just a few CPA pics of the town and the wall to give a nod to locality that I think there's always a way of looking at any change and being critical of it, but I think those people who were tasked with running the organisations that they manage ok going to take the disk.

Is that the financial imperative makes them in and that's not just about making profits with this year.

It's about protecting the business for the for the future, so will forgive me but you can see what Paul and Carry getting I can't you the idea of an individual village pub, which has something which is sacrosanct about it a personal emotional connections that your moral invested in to a major chain in Wetherspoons you know there's a lot of things, but it's not your local well.

I think the people that go down Wetherspoons to drink their point might think differently I think if Wetherspoons is offering a cheaper point because it's can buy more beer a better economy of scale.

They might appreciate that you enter the other groups following images to extended.

Did you think more crucial to this will I think it's the big issue for Barack Obama who are very similar in size to Global very big day cover many of the same markets.

They now have a big decision to make do they follow global and become more national and strip out a lot.

The local programming particularly breakfast or do they Double Down outside London in particular on their local that's in there is an argument to say that if global in this move to big national brands with National breakfast shows scoop more national advertising at the end of the day.

You can only squeeze so many Commercials into an hour of programming and if there is more of those are national then it means there's less space for local ads on those transmitters that global home to forgive you think they might carry a national Breakfast Show do you think they will still carry local advertising usually they will try and I certainly there's no indication that they're going to give up selling local advertising or let go there local sell stuff, but I think if the impetus is to bring in more big national sponsors and national brands as part of a bigger glitzy at breakfast show you may very well see local clients moved to the edge at which point a Kelly local operator and Barrett certainly have lot.

Clipper operators for their local stations may say well actually here's an opportunity for us to go to those local clients will being squeezed out and maybe make a bigger play for them.

So maybe there is still an opportunity for a local national hybrid mix at either at the regional level the cakes were saying Sky version of it outside mixer partnership reading over there and Chris Evans show Jay Hind ADI global is going to save lots of cash doing this.

I think it back into programming.

Can we see more presenters been posted for the BBC and I swear I would like to stay there be putting it back into programming.

I'm not 100% convinced.

They will be I think we will see a few more being present as being pinched, but not just as a result of a photo of this a bit ability to do that this has been happening for the last few few months.

We seen Simon mayos going over to power with all sitting Chris Evans go, I would like you to see I would imagine would like to see a few more presenters leave the BBC pro, can we buy the people here from community radio stations in recent weeks? Till is there a case for losing the constraints around community radio stations allow them to operate more like commercial operators.

BBC stations would argue that but I think you have to look at that area by area because a lot of these community stations are actually based in the same broadcast into the same people as very small local radio stations which aren't affected by both the global and ballet and it's those stations actually that are crying out now saying we're losing money to this community stations anyway, so I don't think that's the answer very very opportunity to the BBC well.

I think BBC local radio has got to find its way and it's been struggling for a while here is a great opportunity for BBC local radio to try and reclaim.

It's a premier position as the provider of local news information entertainment and particularly there are now plenty of presenters who cut their teeth on music radio to a well-known in local market who made very well find that their Talent could be used previously Floyd indeed.

Feel forgive into actually gonna leave it there.

That's it for today.

My thanks to all our guests who owns for around the UK C-Class BBC Scotland STV

Lesley riddoch in Edinburgh for Riley on the line for Warwickshire and she'll find here in the studio.

Don't forget to find us and a podcast on the BBC Sounds app.

We're back the same time next week.

Thanks for listening and goodbye.
Transcriptions done by
Google Cloud Platform
.
Lots more recommendations to read at
Trends - ukfree.tv
.
Summaries are done by
Clipped-Your articles and documents summarized
.
Comments
Your comment please