Read this: David vs Goliath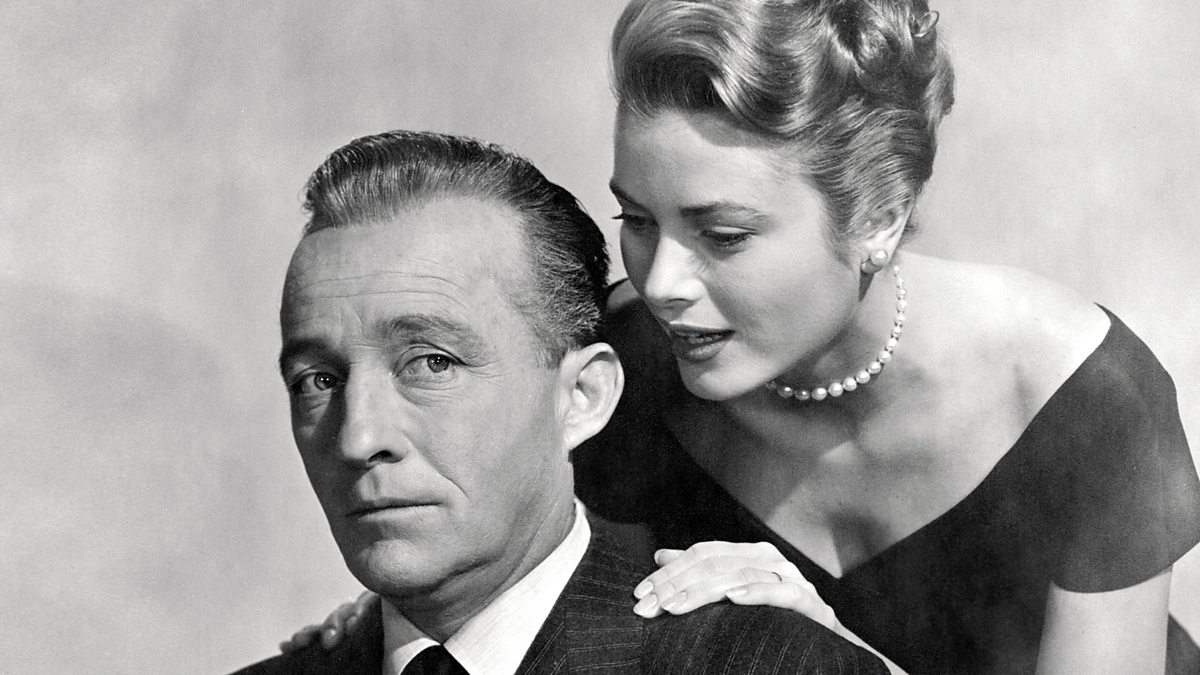 Summary: Podcast
Download MP3
www.bbc.co.uk
David vs Goliath…


BBC sounds music Radio podcasts from BBC Radio 4 please show the absolute biggest Jesus in the world of Media in the last year we had the buses of Disney Netflix many of the UK's biggest broadcasters top editors independent producers and all the rest of it but today we're going to celebrate the little guys.

They are the entrepreneurs who in the face of an advertising recession and Ferocious competition from the most powerful companies in history have still managed to carve out a niche with a unique TV channels and streaming services.

Let me introduce you to them about the wedding is a CEO of fully charged but you might remember Robert from the BBC's Red Dwarf and as a process and as a presenter of Channel 4 Scrapheap Challenge welcome to the media show how would you describe fully charged it is effectively quite traditional television but it?

Very economical as cheap as we can and it's on its broadcast on YouTube and has a global audience.

That's the real big difference on it is all about electric electric transportation renewable energy energy storage the kind of energy Revolution that is happening at the moment.

So it doesn't get a huge amount of coverage, so we try and rectify that in their own way and was YouTube your first attempt of online TV series called carpool that was on iTunes that was because in the olden days, when YouTube started you couldn't put a program that was more than I think 4 minutes long which meant it was got quite a bit difficult for the stuff.

I was but YouTube change that ruling and so it now essentially very YouTube based you call it carpool karaoke you even wealthier today the new original idea.

Nicky is the director of broadcasting and entertainment at BFBS which is the British Forces broadcasting service and then you got Stevie station to here in the UK and Abroad plus radio stations far flung corners of the world, where is been the most difficult place to broadcast to places like Iraq and Afghanistan over the years delivering services, but also creating content having presenters and journalist in those locations and doing the day job, so that's kept us on our toes over the years and Navy ships which must be something about to go off to places as distant as the Falklands part of what we do as you can imagine staying in touch with home and particularly with things football live football in and keeping in contact with him for news as well as you know sort of movies etc.

So yeah that are not small but we pride ourselves in either.

How to get the right content to the right people in the right place at the right time it's all about streaming service described as the Netflix of everything Netflix is the Netflix of walking.

It's called walks around Britain Andrew welcome to the show What do I get for my monthly subscription you get a programme every month to get access to a podcast very sooner than everybody else does and it's just a basically.

It's about turning great stories about for great walks around Great Britain and and it features people other than is it mostly you on your Wonderful Adventures and recruiting standards hit TV channel from a shed in her back garden.

It's called Talking pictures TV shows classic film starring Grace Kelly Clark Grace Kelly another Golden Age Superstars

Juventus TV channel from the shed behind your house broadcasting through Virgin Freesat Freeview YouView and so is it literally should have read that but is it actually a shed or is it something slightly more sophisticated we call it shed flicks not Netflix is rambling as people think that so but it's full of film cans that we often trip over.

How did you learn to do it though? We had to get a shed flicks out of a shed in the back garden channel.

I mean we are on all platforms.

We've got an audience of about 6 million a week.

It's I think the reason that it works.

It's run by me and my dad.

We have a passion for preserving film and history and we aren't running out some great big glass building in the middle of Soho so I think has kind of works and did you tell me? What was the motivation was the motivation they see that you want.

The money I will call you guys.

It's very important, but why did you say that to make money or did you think that was it a passion for film that made you think this is a part of our culture were celebrating and preserving commercial and maybe but yes you know it was it was really really sad that loads of Archives of British B films with the sort of 40s 50s 60s TV series which language is awful volts and getting moldy and nobody was really thinking about it until we came along so if you watch films is an offer the choice around these days.

Yeah, this is a lot of ways of getting Sony films on YouTube apps and not meant to be there but they are at what do you show on talking pictures TV that others can't find elsewhere so we specialise in opening the doors of archives from some of the big major Studios paramount ITV studio canal.

Would have been sacked without is coming along that's number one number to our main target audience on online.

I would say the vast majority on online you know and I can tell you that through running the channel to lockdown answering the phone every day.

You know what people are ringing for help with the remote controls asking what film is coming up next and ringing to tell me how much the last film did Alfred Burke say good job in public high in A and and and just literally lonely people in a particular time.

What do you say those you say what these people just want to watch what they want when they want where they want your ad linear channel.

You know you're telling people when they can watch them on TV and that's out of fashion.

I think if there's one thing I've learnt it's the people prefer the old-fashioned way.

They want to go back to those days a lot of people in a most of our audience still buy the Radio Times TV

Get there highlighter pen out there biro and circle what they want to watch and 8.

They will sit down and they will watch band of Alconbury Foster or whatever.

It's also people sense of something to look forward to each day because you can't get online you can't watch these films on catch up, so it's a sit down with the family cup of tea packet of biscuits and enjoy a trip into memory lane and before we hear a clip of what you do at do you have a sense of the average age of your audience? I would like to see much younger audiences well who just watches for sale in London when it was empty for seen the cars and the fashions of yesteryear, but predominately are what was before we came along and very much neglected already and I've got to say the over 65s get you in trouble.

What's wrong with you?

What I'm really proud of that, but they don't like being categorised to my audience.

They don't like being told.

How old they are ok.

What you guys.

This is itself.

Take a trip down memory lane with talking pictures TV British cinema history from the film archive and relive The Best of what I mean the music transports you to another world.

It's absolutely wonderful it.

So you know I'm in tears cp18 stuff this how did you win your dad end up broadcasting the stuff? How did you come to side with your dad? But you know it was just passionate.

It was a potential business.

Films as well which one of your guests and your dad which film did this gift that with three Andrew is it you Nicky was it you are Robert was it you it was me that was in Jim's gift out of a day, but it wasn't a very big part of your dad.

Obviously you guys decided to turn this into a business.

So so we used to distribute film rights around the world and we use to send sell the black my afternoon matinee to BBC iTV Channel 4 Channel 5 and it just kind of stopped said that you know nobody was blocking my telly anymore and it's wrong.

We got a DVD label.

It selling really well as well as we know there's a big appetite for British and American you know classic black and white.

And same colour as well, so we can all the major houses in all the major TV moguls and they will just told us we will you know that is crazy.

Nobody wants to watch Black anymore, nobody wants to watch Irene handl and dandy Nichols they don't know who she is so we thought well.

You know what they want to watch Clark Gable I mean couldn't put a Stranger things for people to say and how big is your team the three of you who were the three are you your dad and bless him along the way otherwise I'd never get any sleep only sleep for about 3 and 3 people run a TV station is extraordinary.

Obviously you can't run the technical and editorial and their and the distribution and the commercial all to yourself.

Can you must have helped commercial the distribution the technical the compliance the TV Mags the press the publicity the highlights the trailers.

Clearing the film rights you have pretty much just the three of us, but yes technical side and you know certain brakes and selling hairier time you have a schedule to feel it's all three of you and my Nicky the various TV and radio channels that you oversee both in the UK and overseas in all of the locations that you would find significant British military Communities and we create all of the content for those and that's a mix of Music and chat.

We have a new service that we deliver 24/7 365 and we very much see ourselves as a community station although actually in the UK will sauna national platform as well, so in the amount of people that we can lead to the and the coverage that we can get that significant from a TV perspective with you a couple of things so if you're in the Armed Forces away from the UK we deliver.

The best of the television that you would have been able to watch if you were at home in those overseas environments and that's delivered and a variety of means either via satellite distribution into a set-top box or cable TV system and also we have a digital platform as well for those people who are robust enough for affordable enough internet connection, but not everyone does in the places that we find our audience is an actually that's a prime example.

They definitely don't have the kind of connectivity.

You would need to stream content to you started out radio came before TV for British Forces broadcasting and it started in 1945 for the reasons may be the end of the War started in a brothel in Algiers yeah, it was where we managed to get the first transmitters.

I think that's fine as you know the kind of Can-Do attitude where where can we do this from? Let's just get on and do it that that remains our Ethos and you've got a Gurkha radio based in Kathmandu in the yeah so BFBS Gurkha radio is a really important part of our portfolio of stations and actually that's is made up of broadcasters in three locations so Kathmandu Shorncliffe Kent and actually in Brunei because those two locations of where two of the major regiments from the Gurkhas based having a newsroom in Kathmandu and servicemen and their families and it's really important and because in Nepal is not a democracy so in the journalism.

It's quite hard to to do we set up our Newsroom there or maybe 8 or 9 years ago now just to ensure that we do get a new service for our.

Communities around the world from a new perspective BFBS Gurkha radio is the most popular of all of our online streams for audio content and what's the moral purpose behind BFBS we are a charity.

I think it is a really nice space to work in and we basically exist to support the morale and welfare of the armed forces and their families and what better way to do that than to those broadcasting services that sense of being in touch with home and so day in day out.

We try and entertain them inform them.

I connect them with each other and with home and also champion.

We can as well.

So you know what are the reasons for us having a presence in the UK and and a TV channel in the UK forces TV is to support that part of our other reason to be blessed find out what forces and military Buffs around the world watching this autumn and will be spending the winter in the Baltics and conditions.

Pretty harsh winter it's a different point environment and the boys are going to learn how to fight in arctic conditions.

They just give us a big forces TV as well have been serious is TV in terms of a linear channel in the UK are we going to a million viewers and a 3 million for you YouTube presents for forces TV which is very different to the linear television channel and so some of the 4 million views a month something like that with the content that we put on there which is all of home-grown content and very much younger audience on YouTube to YouTube what 13 and under and forces TV will be more kind of 55 and 65.

Play the right yeah, I think from our perspective.

You know finding the channels to allow you to put the right content for the right people in the right place at the right time is exactly why there's clearly channels are different.

Thank you so much for the CEO of fully charged is this a car programme of science program or something in between what is it exactly I think the best way.

It was described by one of our viewers which was it's the perfect mix of the world and Top Gear and I didn't want it to be like that, but that's so I have to accept that very good description, so it's very much about the technology aside from Cars we did started with cars, but it's very windy on Just Cause It's Not A Car Show a cross between here and tomorrow's world.

I let us make up their mind German engineering companies have been developing electric drivetrains for hybrid cars for the formula E series and one of their projects is the bio hybrid.

And it won't move unless I pedal but I'm now heading and it is electrically assisted, so I'm heading about as hard as you would get along the road a flat road, and we're going to that says to me and talk to us a huge on what we go traditional TV Style on traditional TV Robert kime influenced by the style of television that I've worked in for the last night gets 35 + years and I didn't try and do some of selfie television because it would be deeply embarrassing a man of my age doing that is very much shot as an edited as traditional TV I suppose in a way but fairly informal but what I love is the quality of the television that we can produce.

Amateur equipment and I think that was the thing that drove me to do it as I worked in traditional telly and yet and cameras with tens of thousands of pounds and edit Suites with millions of pounds and you could affect on your phone that kind of open a great deal.

So it's very much driven by the technology that is available is your audience mostly men enormously improved about 94% male which means are audiences of women has about 6% So yes, it's something we've tried to address, but it's I don't know what is Channel but are you try you're obviously trying to grow the female audience in terms of the age profile of the people that was absolutely assumed.

It was sort of my two old blokes you know you've got an electric car and moaning about the public charging network or whatever and it's certainly not that so it's alright.

Group of 25 to 35 that's the majority of our audience and where the people watch it so the majority of our all of us are overseas Romanian North America Australia New Zealand a lot in Germany lot in the Netherlands you know so it is a global audience we got 4 subscribers in Chad and I'm really proud of that one for each letter in the other name of the country.

Your program is called walks around Britain how tall is that title decider the presenter has to go potholing or caving or or coasteering or something like that and what we we have sort of 6 rules for the program and one of which is that we did we go walk.

What we do so we tell great stories on our walks.

We look at great things but we always go walking behind it came from watching Julia on BBC for many many years ago and thinking really if this is all great in the lake district that people want to walk in different places around the UK and so what about people who have families and let's see if we can get for more families going out walking so we'd also they came from there and it's all about trying to get hold of accessible walk.

It's not necessarily the gnarly stuff that you go up the top of a big mountain in Scotland to do but it's about walks and country parks walks in in different areas going and themed walks as well.

Maybe go around the sets of locations for films or TV programmes and things like that alright.

Let's hear you out and about on your travels to walk starts at the north of the

It's way through the Church grounds pass the playing fields and back to the start via wide open Fields it's a walk of just over 3 miles and should take about 1/2 hours.

Roxwell dates back at least 600 years as some of the buildings here still retain the original features a walk you explain to me about a walk that lends itself to storytelling.

Is it and you can tell great long walks and actually I think that what we do and our success has been to telling stories because there's a lot of people in the UK in the UK who were not active enough and if you say to them get out go walking this good for you, then a lot of people against that but if you said it's really good.

You don't have to go big mountains and you can find inspiration stories all around the country.

Just rang you know in your back garden really it's just you back.

I think that's something that lock down as this is that sort of sense of our local.

Local place and more people are going out walking.

We seen a great increase in our viewers and propositions are clear about the business Nicholas who funds BFBS TV and radio Services we deliver services to the Ministry of Defence us to do that but we was having a number for the business areas where we create revenue with additional money that goes back into the charity that looks after the all of our organisation so forces TV or linear channel in the UK is not funded by the ministry defence and so we do rely on ad revenue for that with an additional grant from the trustees will agree.

It's pretty tough at the moment although the ad revenues down and it does make balancing the books.

Defence to account are you doing over trying to play screw said to them I mean independent of what we do.

I think that's how you build an audience perspective.

You know and that's why people listen and watch them not to be tempted.

I'm not saying you do it at all but be tempted to be their propaganda wing it and I think we really careful that is not how if you don't I think 75 years of history and the fact that we still doing what we do with audiences that come willingly later to listen and watch what we deliver is really important and of course you know but I think the ministry defence really appreciate the fact that balance journalism.

You know what is a credible way to manage that relationship with a long tradition of to English should you drive with a very expensive cars in your programs? What's your religion with the car industry you paid for good reviews no absolutely not.

Very good good question know they lend us cars and I've just had one yesterday and wonderful new car not going to mention.

It's in the name now, but so we get to drive them for a day or two days usually couple of days that we can test drive and we don't accept any sponsorship money I tried all sorts of things in the early days.

I've been doing it for 10 years and S1 she just doesn't work to restrictive so we are fiercely independent were funded partly and as we're experiencing the same thing Party by the icing on YouTube so I'll pre-roll adverts are numbers viewing numbers of income from nasa's plummeted, but we also have this incredible support system called patreon and American sodas subscriber based support system where people most of them are very small amount of money each month and that is critical for us absolutely vital that we also run live shows which the last 2 years have been successful and have helped fund the

The continuing series of course this year they've all been cancelled or delayed one in Texas in February just before lockdown, so we managed to do one this evening.

Hopefully will do 3 next that is the kind of main funding for the show so we really running on vapours at the moment and then just be cleared fully charged profitable at the moment or not.

I don't think you could call it profitable hello, how many years have you got before you you have to be early next year if we're really careful be very tight and very careful and consider every opportunity.

We get I mean if we get a car given to us.

That's fantastic.

We don't have to film and edit that film pay for the people to film it and you know so there is an expensive even make your own a car for nothing just walks around Britain possible.

I think just like everybody else it flows.

Why did you go?

Your own subscription service role of the same on YouTube or another platform because I think it's nice to have control of your own destiny and and when you're in charge when you're with somebody like Amazon or there.

Lots of lots of feelings for Amazon it's about you always got somebody else who was controlling the gates and deciding how much they going to give you so I wanted to make sure that we had our own subscription video on demand platform which we could monitise and talk directly to the consumer.

Ok and Sarah credit to you.

How secure is your future holds a very tough time for channels at the moment is really tough really really tough.

We can't afford to go online.

We can't afford to become subscription-based so we are literally linear TV because I think that's the only way to reach the audience we want to reach and keep it free but you know advertising is on its bottom So staff will be reaching audiences after you give us.

At services, thank you very very much indeed for your time appreciate it when you got so much going on.

That's it for today.

Thank you too.

Robert the well in cui fully charged Sarah cronin-stanley the managing director of talking pictures TV 18s the director broadcasting entertainment at BFBS and Andrew White senior producer of walks around Britain and thanks above all to you for lending it.
Transcriptions done by
Google Cloud Platform
.
Lots more recommendations to read at
Trends - ukfree.tv
.
Summaries are done by
Clipped-Your articles and documents summarized
.
Comments
Your comment please