Read this: YouTube and the reinvention of television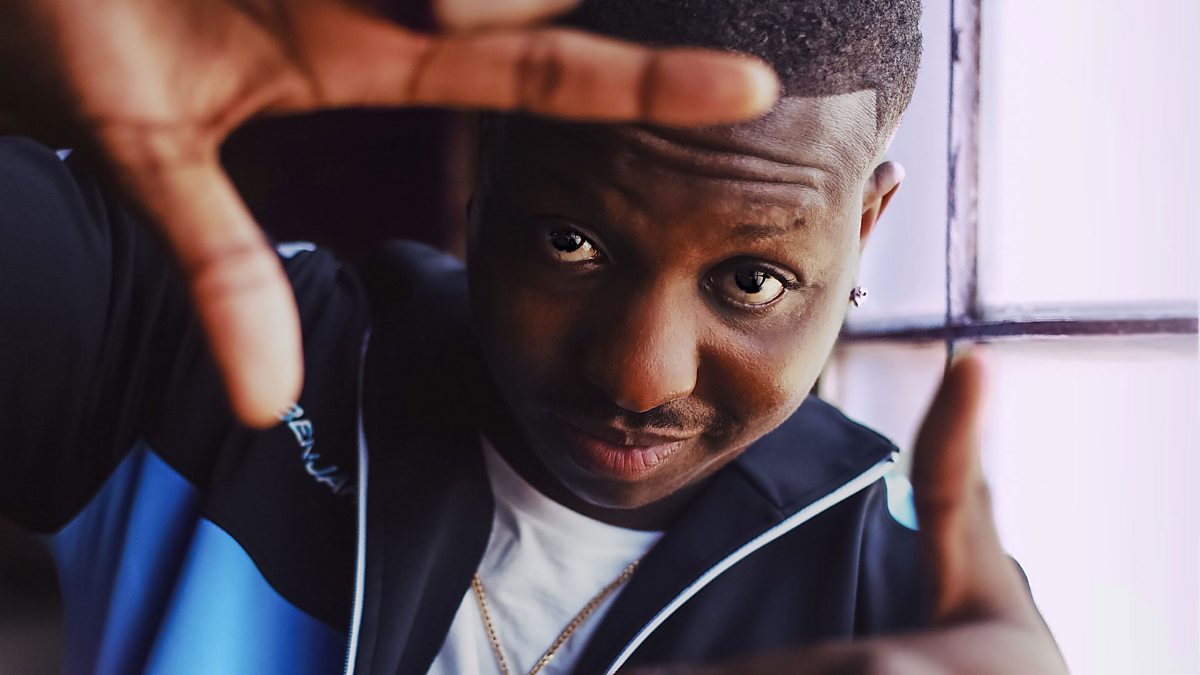 Summary: Podcast
Download MP3
www.bbc.co.uk
YouTube and the reinvention of televisio…


BBC sounds music Radio podcasts from BBC Radio 4 hello, we're going to start the show today with a bit of broadcasting trivia.

Who knows what this is really really really long next to the elephants at San Diego Zoo well, those 18 seconds of banality have a place in television history because the man doing the talking with Joanne Karim and his video dated the 23rd of April 2005 was the first to be uploaded to a website.

He'd co-founded YouTube

15 years old and a whole generation of viewers YouTube is television in every minute of the day over 500 hours video I've been uploaded to YouTube music videos to university lectures YouTube has got exceptionally adept at keeping our attention so for today's edition of the media show YouTube's UK boss Ben McOwen Wilson paid us a visit and my mission work out where YouTube now sit in British Broadcasting and where it wants to get to welcome to the media show we are sat in the council chamber of Broadcasting House surrounded by portraits of former BBC director-general Audrey above the fireplace over there educate inform and entertain what you think Lord Reith would make with you.

I think actually I would hope that someone like Lord Reith would look at YouTube and think that many of the founding fundamentals of the BBC are exactly what YouTube has enabled in a in a lay-by think inform educate and entertain in 2020 begins to Look a Lot Like what YouTube does a platform certainly each one of those three things are areas where the platform has an incredible array of creators on it and human consumption around PE classes huge numbers of live viewers to his YouTube channel.

What's it mean for you in that kind of thing really blows up so I think what we saw whether it was with Joe in the morning to pe with Joe Wicks or in the evenings with things like National Theatre at home live streaming at the cultural institutions in the UK will close down and so many of them turn to YouTube as a way to keep there.

Digital doors open and to keep people entertained and symbols on a viewing numbers every week in Week Out what lockdown confirmed or what the pandemic and and the impact of the lockdown confirmed that was known for a long time witches YouTubers where the nation comes to watch content they love and what happened during the pandemic was some of those things came much more into the public sphere than the private sphere for us all them and they were really sad moments but in terms of audiences.

We've known off common whatever was 2019 confirm that we would have third light sources TV channel will the third largest TV channel during lockdown comscore say that viewership 96% of all adults coming and I'm coming for an average of 46 minutes each day.

We've known that for a long period but I think what happened in the public discourse around YouTube was there were more of those kind of common shared moments underlying obvious trends, which is sore during lockdown but UK

The UK population in which you can tell him a lot more exactly as Jodie lot more people turning to use live both are an established creators on the platform as engage their audiences, but also music artists who were unable to perform their using YouTubers a platform to the reach their fans and to answer earning come from performing live growth in life.

Was it was a big piece consumption of news went up as it is everywhere real appetite for people to read news from authoritative sources and understand going on in the pandemics.

We saw very significant increases their increasing learning you know increasing people with schools closed out with so many kids having to learn from home increase in there in the researchers around the formal and structured structured learning idiosyncratic wonderfully British elements right Jay's pub quiz like a guy you who's pub got.

Pandemic just bought it with his with his mate launches a channel which is essentially a weekly pub quiz the thing that you would have been running in the pub and grows to millions and millions of people every week to to play along and actually in the UK we saw quizzes of every variety kind of revealing something about our national not something that we saw in other markets explain exactly what you mean by creators the phrase used a couple of times these people develop huge celebrities basically a huge following and these aren't following it's not like Strictly Come Dancing where people might be Anton du Beke or Tess Daly strictly is a thing with these guys you subscribers you follow that person you want to lose yourself in a wormhole of their stuff their content there channel one of the things that are most in terms of what YouTube does it is, it's an incredible leveller for anybody who is anybody who has a creative idea or ambitions around the creative idea is able to try and reach there.

Spy uploading videos onto a channel which is like the organising concept on YouTube onto the channel to build an audience that has the same passion for the same topic that that they do and on YouTube that is passions are many and varied everything from learning through cooking through Sports at work out types like to Joe Wicks or cooking like Jamie Oliver all the personal passions like cycling or mainstream Concepts like news or Sport or other things and a creators are at the core of that the creator for me is the person who's the idea? Maybe it's more than one person in some instances, but the person is behind that channel concert and the UK as we do every genre of creativity whether it's you think about filmmakers you think of our music artists you think of our theatre producers or authors the UK punches.

Abbots Way in terms of the number of creators that we've got and are successful in the UK with got an incredibly thriving base of these creator of them are endemic that people who first made their name on YouTube some of them are on now small businesses some of them are people have come across from mainstream media and they built their there only 6 but they are this incredible powering force on hearing this for the first time what you're talking about readers the creation of a whole new Economy on you're talking about a huge number of people individuals who became very famous become very rich.

Hope two adults and businesses which are essentially YouTube phenomena.

This is a new Economy absolutely right.

I mean it.

It's a critical part in my view of the UK's current creative economy.

It is as you say it includes individuals or making very significant money will be named in the UK KSI that people will know or from promise you built there.

Wednesday personality and ultimately their business on YouTube as a as a platform but there are also people who set out as businesses if I think in the UK GRM Daily beginners grime daily started by Andy two young guys.

He had a passion for particular genre of British music and a built themselves into what is today kind of like the heartbeat British youth culture or at the completely different audience global cycling network another example of a child be gone by two guys again round the kitchen table this time in Bath which is just around people's obsession with with with cycling and lycra and everything else that comes with the right across the UK what YouTube does is it means in real contrast to the traditional Media Industries where are largely speaking the the remain Gatekeepers are people you have to know what to get.

Make a successful career in medium look and sound like me that white middle-class middle-aged men living in London you don't need to do that on YouTube you need to do is make a direct connection with an audience.

It's shares your passion as interested about the topics that you're interested in and wherever you are in the country and whatever colour your skin is whatever your occasion whatever your gender you can build and shake those audiences are biggest science creator in the UK is a guys with small village in Lincolnshire television opportunities for you.

If you're going up in a small village in Lincolnshire Rob biggest gaming creators are female game creators young woman who channel name is Islam Yasmin Uddin

Disability of the creativity on YouTube has allowed to build that period now she's got normally have a small office which is also supporting other creators in and around that Yorkshire York and that's that leveler is the element that the UK I am I am most proud of Raiden in London and yeah, I know that sleep.

It is hard to make your way in in mainstream.

Media in the UK if you're not from some of those backgrounds the year of regional television is long died outside of our hands and actually what YouTube does is completely level that and say wherever you are.

If you've got a broadband connection if you've got a creative idea and a passion topic and you can engage an audience around that topic build your career with us, so this affect entrepreneurs.

This is a new Economy at the question within the economy is where the money come from.

Was it and hear me talking to advertise you got me at it's most basic sense you giving your seniority at YouTube yeah, what you gotta do is go to say that 70 and that's very basic thing.

I've heard from people at Facebook my Facebook the Peel of their platform to advertise this which is very specific user data, but simply from your point of view.

Why is YouTube attractive to advertisers because it's because of the volume reach that delivers to advertisers but also because of the level of engagement, but it delivers because where are puffins weather is this wide massive array of content what you have is audiences.

Who are very deeply passionate about the content.

They are consuming.

It's not casual consumption flicking through a feed as it might be on an Instagram aurora Facebook is not even sitting watching TV and flicking through your phone in parallel.

It's it's it's an engaged audience who watching content but they look so advertising is often indicator of economic trends.

The Cliff in much of traditional Media over the course of the pandemic what happened to advertise on YouTube over 6-months like everybody 2020 has been incredibly challenging year for us.

We have not about that results in a couple of weeks time about what happened to the platform entirely transparent in terms of the earnings and revenues.

You make are creators will any one of our creators would be able to open their Analytics and see what's happened to pricing in which market where did the viewership come from what it was itself on and again.

That's a really powerful component of what is a platform at the modern equivalent of that we see an idea which is 100-percent transparent all of our creators every every single one of them can see in an instant the same moment a week and see where is

Bishop coming from how much of it is being sold at what price is it? Is it being being sold at and that really annoyed about what his members are really happy about those numbers.

Are you all them very unhappy about not being able to know where their numbers are and that is that empowers people to make informed decisions.

Yeah, there is a famous is Joe Wicks please just as successful as a young guy from Folkestone and Hythe called mortia similar sort of fitness content is produced multiple videos explaining how much is made from individual video.

How much is made of raw? He was a PE teacher born and raised in high these AP teacher at school in hive is YouTube Analytics giving the information to be able to make a decision that allowed into go to 5 days a week.

Been 4 days a week began as a hobby creator and watch from 5 days a week before days a week.

He's not giving up being a teacher all together and and and YouTube is not only his main competitor got small team and he just be here.

Turn off the advertised on switch up to the Creator to work out the model the works for them absolutely also enabling is a whole host of tool to think we will see in the world of Media being a bigger if you like David revenue stream, alongside advertising and subscription which of these direct to consumer revenues with building tools on the platform making platform if you like is porous as possible to allow creators to sell merchandise to sell to sell tickets to events that you're a comedian or if your music artists to sell tickets to your door.

That's coming and so trying to give them in the case of the music.

I just giving them City level data to allow them to think about where should I beat you know you've got a big dealership in.

Should you be going to so what we really terrible his eyes kind of alternative monetization Tools on the platform that allows the creators delvallie from audiences.

You say and has been hit this year will know more in your results soon, but it bounced back at all the recent weeks as I think the same way your hearing from UK hearing from ITV and from from Channel 4 that there was a depth of the of the downturn in kind of you to the market has moved beyond that and our Focus my focus is absolutely about ensuring that we are we increase our share of that advertising pie.

So that the creative economy that relies on us is remains well-funded.

if you had a second chance

hello said the work of creators YouTube owned by Google since 2006 has diversified into commissioning.

It only shows that strategy began in 2015 and initially there was a focus on what the industry called scripted entertainment big budget dramas and comedy and you had to pay a monthly subscription to watch in one.

But last year the company changed tack it announced that it was cancelling most of them and instead will be concentrating on factual shows and making them free to work the programs are branded YouTube Originals in the UK the slate includes music documentaries and reality TV stars which art from Hollywood but existing homegrown YouTube personalities Originals documentary called how to be behzinga.

It's not Netflix in Disguise or Amazon Prime in Disguise as it was always a proportion of overall overall proposition what it has what is rituals have allowed us to do is work with some of the craters are on a platform to tell their stories in a car more impactful way terms and conditions documentary about drill music.

In the UK the story being told by Drill artists on on the platform working with century beautifully produced documentary is nominated with grace and trust prize.

It's nominated actually only the BBC shortlisted for the broadcast Awards documentary programmes if you want but telling story extending the creators story that is being cold on our platform in Disguise was not Amazon Prime but why wouldn't Sundar Pichai runs out about the parent company of YouTube say to you and your boss to some jiski builders the Netflix this is a huge market.

We know that since it's a global market this a lot of eyeballs that are keen for good quality stuff.

You got very strong branding platform one of the best in the world, but when you build a business Returns

Something from a Google perspective said from the YouTube perspective you want to look at those businesses.

We look at those business great job and they do a great job that do great job for that consumers.

It's not it's about a market that you want to go and have a play in you want to be clear that there's an opportunity that wait for you to do something differently and differentially about it and our Focus is on building the best place for.

Creative people with creative ideas to bring their content to and to build not just an audience but the build a business from that and that by owning your own content of our Focus is on making your creators and other partners successful that it to play a lot of money to be hard.

I'm just thinking I get the class the simplicity of your your strategy, but Disney plus.

I just noticed that market with huge success so you're on my platform as a created if today you know I delete all of you and you might be the BBC or you might be Amal in his kitchen lights kitchen table out the revolutions of the same if they were commercial play will take forever to show that the same the deal is the same my incentive to promote you over the BBC is neutral same the other way saying the other way around if I break that trust that.

Core of what you need to believe about you to be a crater on our platform.

We are the the platform who was built categorically build the best opportunity for creative Talent to do and that is why in the UK we have just this amazing array of Talent that has come from Nowhere people who would never have had that chance in in in traditional Media turn it very hard and traditional Media to have built their audience is he looking music you like it stormzy was unsigned artist on YouTube for 8-years Dua lipa was unsigned on YouTube for 5-years Dave is still and side headline that the amazing fallen still inside and his use YouTube to build himself into place where I'm sure the negotiation between a label and the artist is very different than what it might have been any not had one of those three have they not had there are there are looking at some of your recent commissions did seem to be few touches that doesn't be something of an emphasis on.

Appeal to younger audiences that I think when you think about the creators and Talent who has strongest on on YouTube those are very often people have got 34 to 16-year olds audience rather than rather than over what we see absolutely see during the pandemic is the all audiences are coming and I've been successful whether it's around gardening or or kind of like agriculture.

You've got big is a KSI the big is a grime daily but for an audience that is the best content you.

Can you can find things as one of the most powerful executives and used to work in in what we now called traditional TV and I not go on the Show interview Ben fri the commissioner behind Channel 5 and he said pretty clearly repeated 8ly.

Very recently the most channels in Britain HAC younger people I need doing well Channel 5 because he's going after older people and its ratings of really taken off as a result commissioner mention YouTube does a Stranger things as a commissioner what you particularly interesting to commission at the moment so with the tiny except for the few exceptions all of now swap fewer than 10 shows that we commissioned and by the way, I think that is a far more durable and enduring model than the commissioner model the matter.

How broad range of commissioners, you've got and I have brilliant they all are you got no thousand flowers blooming we've got £1,000 in the UK we got millions of flowers blooming on our platform everyday taking the tools that we've made of to them and doing things that your mind constantly blow your mind as to the power that people have that creating content that.

I think the train that we both really talking about is what we call democracy isation and media way, you look at when TV in this country can some people think of it as a goals and Morecambe and Wise commanded 18 but that is because of a decision by very few people often in the building a bit like this one or perhaps who were commissioners these powerful people and there are some speak to you in the world technology you think that's my sort of sovietwave didn't think he's central desires we decide what alcohol should be just be really clear thing excites you about YouTube is the fact that commission is on charge anymore and it's and let's be real about one like that model was needed and was necessary because the spectrum of which television broadcast was limited the government picked who had control over the government picked who got the licences and they either would it for the BBC on?

Very few people that scarcity Of Spectrum is gone now.

The Internet memes that everybody can build and find them freaking try and is incredibly hard things.

I always want to make easy talk to any of these people somebody is Matt mozia like 7 years to build where he weighs 2 today.

Yeah me similarly 78 years to get to where they are today.

These people have been on a progressive journey the not overnight so exhausted absolutely and I've put themselves at the centre of that creative journey, but that is what I'm excited about you're absolutely right.

It is that point of difference and it is I'll get your reflexes.

I think that is what would it be excited lottery about YouTube is actually I've got this power to enable people to use this tool to.

Tain to educate to inform and auntie bring people together.

Ok.

Obviously, you're advertising space around them that are free to watch the how long does it take to recoup your outlay any other content on other platforms are advertising or through components of of subscription and some commissions by definitelytyped it around groups that we think are more likely to subscribe to the platform, but the most of our Originals now are available in the paper.

What would you be prepared to because of the wealthy got your disposal are you prepared to run some of these commissions are lost originally used as a marketing exercise to say very interesting crime hear that we're gonna make it back who knows but it's inviting people into the YouTube Funnel to say.

We know on on YouTube is so much of the value isn't that first released with no I mean a lot of our content we got an incredibly long tail if you look at some of the traditional TV documentary full length traditional TV documentary for the online platform.

They are still getting tens of thousands of views each day, so there's a channel called real stories crazy but again via UK start-up Studios 2-person startup who worked out that because they're all bunch of towns on YouTube who worked out there was a gap in the market for high quality full documentaries in the market and in the consumption opportunities, but also that nobody else is doing anything with those docks.

They were picking them hoovering them up for relatively ask as a TV original TV instead turned on the iPlayer for 30-days who cares now about what that's worth and soul into creating incredibly powerful men.

Award-winning documentaries little dog put together the the business model that built that happened to Charlotte's not got whenever is 1/2 billion views for full length documentaries on YouTube and is it was an answer to your question around? What's the kind of manifestation window ours is not my business if you don't get the 2100 audience is this a here or is it a lot but we recognised actually in this world 3 support open you can be the rising value from a commission 80 months down the line.

That's brilliant looking into it and platform their diversity and diversifying.

Sorry into Morgan a non-gamer content and go for them stealing a big YouTube Pranks do we be a Cuckoo Avenue Sony exclusive contract with video game streamers with this make-up artist the pranksters the time when some of them are exclusive to YouTube as well.

I think overall we tend to avoid any form of exclusivity exclusively for us is only ever really area of product rather than the Nat instance around the gaming evolving we want people to be giving us that feedback really really really really rapidly and you and that I must be very successful for us overall the the porous nature of map of a platform is again part of that what needs to be that implicit trust between us and our creators.

You're not bound to us not tied to us if another platform better place for you to go with your content and you should go there and that means we do have a game and we've you know whether it's whether it over many years or that's been twitch or wein-o-rama or tiktok every new player who comes to market makes us think I can how can we ensure that it's called that the promise of YouTube

Which is someone with a creative idea in video we are the best place for you to build an audience and on the back of building that audience the best place to build income and ultimately lots of independent TV producers list of the Show of Mr couple of marelli, many the feeling the pinch at the moment.

They lost work.

What's your message to them so I guess any of our many of the independent television producers have actually been the partners because of the way the rights in the UK work.

I've actually been incredibly lent into horrible phrase but engaged with YouTube as a platform Fremantle and Amal all3media all of those guys are very kind of active and present on are many of the smaller so television are also very very active building channels for their content.

Are those guys? I think it serves 43 purposes like one it allows them to monetize that long tales of the archive contact with it comes back to you as a producer.

There is value in a in a Superman Super Nanny show that they're in the ether and people will flock to number one they're able to secure a revenues from that from that long tail number to international revenues for you so in the UK 84% of all the viewership on content that is uploaded in the UK comes from outside of the UK it travels as our shows do as our films to Amazon music does but YouTube content travels and the viewership on it comes around the world and if you're in it if you're in a producer, that's what it wants.

New money as well, but to it might also be what tells you to go and have a conversation with the commissioners in Brazil or the US or whatever happens we could that's where the random spikes in consumption and we see that this isn't an independent example.

It's an NBC NBC universal example.

They just recommissioned Woody Woodpecker in Brazilian Portuguese because the Woody Woodpecker old shows that they had uploaded to Youtube we're getting massive consumption in Brazil sufficient for them to know there is an investor to make content specifically for that market and international audiences and pieces those commissions connections to others were in the mainstream part of the job know the I've got a few Georgina say that you you should definitely look at my viewing figures in Miami like ammonia is in Rio you should definitely be commissioning me.

Is it fair that your programs adhere to the

Traditional broadcast in the UK have to follow Ofcom basically the higher bathroom is around our community guidelines so the contender we commission needs to be centrally within those community guidelines which we published our rules around that again part of that bond of trust that we must create a users hand without creators is about the transparency around what those rules are and is around how we enforce them and when that comes and gets gets taken down everywhere the tire for something we were we were commission is there is a narrative out there.

It says that powerful tech companies many of them all three Headquarters in California fear regulation and they feel the idea of being forced by law to do things you say your committee guidelines already do what's your what's your approach to regulation? So I'm personally I welcome the Welcome are attractions with Ofcom I work on fractions with with.

And ultimately I am sure that the shape of regulation that the that the UK is putting together has the opportunity to really we have the community with what is called the online harms bill just coming through Parliament with avms which is already an improved to create a framework which is a really strong framework of sleep what online content regulation and open platform regulations should look like we're not there yet as always welcome out of the day, but yeah, you're not gonna find me saying regulation is a bad thing.

You're absolutely not going to find me saying they shouldn't be sticking their noses in here because we as as you've got all the right answer straight away.

I think that would be as a citizen in the British citizen.

I would find out an offensive thing for anybody to say because actually I think it's entirely appropriate that ultimately governments.

Via government via SMS via Ofcom say we would likely to be policies in place for any open platforms around this topic and they would want us to publish them in the same way that as a broadcaster.

You have to publish your aims and goals at the BBC or iTV does and that those are open to scrutiny in the absence of that structured today.

We've attempted to put that in place.

We set a very clearly all the areas of our community guidelines.

We publish those in great detail and then we publish a quarterly basis.

We have been to the last three-and-a-half years we publish details on how much contact we take down under each of those headings of guidelines and how much of it was taken down by machine and how much it was taken down before anybody who viewed it so we are not waiting for regulation to tell us the best way to do it.

We will obviously comply with regulation is in place and I actually think the UK has got a fantastic opportunity to show.

Front room a different route in the US a different route than China or pick another kind of more controlling market.

I think he has got a really precious opportunity to show what sound and balance regulation can look like it's just that you bring up the van and I'm sorry that you've given a look forward to I guess you do at party because critics of YouTube The concern is that the recommendation algorithm is pulling users to more harmful extremist outrageous intense content that can I think I wonder if we could talk about that to the briefly just before we do that.

How does an algorithm the absolute we talked about the huge contribution that YouTube clearly makes to this new Economy the world that you can create your about keeping people on YouTube and you do that largely through recommendations if you like that you'll love this How It's a basic level does that recommendation algorithm work about trying to find for the viewer and the next grey peas.

They want to watch a number of ways in which album is bacon and programmatic and computer actually switch channels was a great way to do it within the channel environment the The Creator although the media company behind that channel has incredible control over what you see next and what you can text one of the best ways to get viewers coming back to your channel is to push the subscribers because that keeps them inside your your environment.

They get notifications when you upload upload a new video on the watch next ugly or what we're trying to do is give you the a piece of content that you that you want to do that you want to watch and and doing that on the basis of as much as we know that you subscribe to what have you decided to leave you'd on YouTube what are the people who watch that piece of video like Touran or enjoyed?

Listen to in in preparation for this interview reading several issues that your boss Susan wojcicki is given to various Media outlets including New York Times and the chest of those issues isn't about YouTube creative contribution to a new Economy to be harmful content and that much parents concerns regulators concerns around the world.

You know what I mean by Tristan Harris is ago founded centre for humane technology and he gives off puts it may well be false and that's why I couldn't find this example myself, but I think it's pizza parents concerns where he says that he has a former YouTube employee works says the thing that works best at keeping for instance of teenage girl on YouTube to keep them on YouTube the longest is to say it's drop them with video anorexia if they look at if they're looking for something on dieting so teenage girl goes looks like the dieting and what they get you something extreme about anorexia and what trees do I Harris's between more common true stuff on the one hand and more insane a device Avon

YouTube if they want to keep your time will stay you down the latter Road why is that criticism is a common one? Why is that unfair? I think that's really unfair I am I really I really encourage people to do is actually talk about their own experiences of what you see on YouTube and whether you really do get taken Anna a rabbit holder actually weather what you found something on YouTube but would never have gone in there looking for the actually in a positive way with expanded your Horizons again to the Reef Lidl have we taking you beyond what you thought as a viewer you were you were going to enjoy rather than taking you down something that you could probably have told us you gonna enjoy even before you even before you chewed into that first video and I think world first of all so different different categories of contact which is promoting anorexia that content is prohibited in terms of our policies.

We are very effective at removing removing.

Content so I can really look into any area of policy for us the first step is to remove content is in breach of those policies and that's what we do you report on the bases last quarter to we removed 11.4 million videos from YouTube coronavirus policy policy Friday and we breakdown what policies was it that the area was it then it was reaching of those and 9/97 removed by machine and he was a bit different because we'll actually sent all our human content moderator times higher proportion of normally have been removed by machines machines removed and of those that work that were removed 81% of them and had less than 10 views.

Yeah, it's not been for you.

It's not you're so you can get to it.

We get to quickly quickly before it is and that's the harm the Harmony went to be abused that piece of Colton Nottingham

That is not something.

I'm saying that we are in anyway a good enough level at or indeed in anyway.

Is a is a battle we will have one and it will be done a little bit behind us and that was an old thing but you made the point you all of those interviews were about about our impact on the overall about the downside yeah, because actually the most impactful thing most people's everyday experience of YouTube is not that that is not that is less than it's much less than a tiny percentage of 1% of our content that is having those negative impact actually the 99.9 percent of our content is about expanding people's Horizons about why do you think so screwed then generalize to live ill-feeling towards tech companies around and older generation so I think the I think it is it is true to say that the

If you think that 34 years there was a wave of content that came to our platform that our systems and processes were not ready for extremist content as we we've built our audience actually bad actors also found that audience very very attractive what we have done again for years is rapidly expanding the range of policies that we've got build a team for able to develop those policies very quickly and deploy them.

We've built technology so obviously advances in artificial intelligence have been massively helpful in identifying content of scale the breaches particular particular policies and then we've trained up now can thousands of human concert reviews because very often context is important the difference between the news.

News contact somebody using a piece of video vs.

Somebody somebody using it to promote violent extremism or or or whatever like I think 3 or 4 years ago.

There was legitimately on us to prove that we were able to step forward and deal with some of the challenges of harmful content was setting on platforms.

I don't never claimed that we are all done with that.

I don't think we should ever and the world where we don't with that.

They're not just YouTube open platforms, but what I want people to focus on what I would love for people recognise is that value of open platforms is what they have done like the the negative Ledger has got loads of coverage in the last 3 of 4 years the positive leisure that for granted is it just the price of the open internet you do get that 1% grown up here and in that Susan wojcicki interview at times that the metal she used with metal annuities was whack-a-mole things come up.

And it's just priced into having an open web which reduces 99% good that sometimes you're going to have to contend with the 1% So it's a lot less than 1% is fraction.

What is a tiny fraction of 1% I I think the risk of an open platform is of course that anybody could try to upload anything they wanted to I think you've done and continue to do a very focused job in areas that we can anticipate and I also have teams working to preempt things that we Night by looking what's happening will broaden on the internet.

Where are the what are the discussions that going on it's over the darker corners of the internet of roaring deed on the on the dark Web and what are the things that we should be preparing our platform.

Obviously been doing that head of the US election to be time for this week.

It's with no it's coming put in place a team that have been very actively.

For what are the tracks that we face as a platform and an acting on them and making sure that we remove content that is in breach of our policies that we which is just as important that we ran up the content from authoritative sources.

We did that all the way through the Van Damme still doing that around the pandemic with knowledge panels from the NHS over every search for 200 something that we can cross referred so raising up from authorities news in health information and then stuff doesn't breach of our policies.

It's not quite over the line on a parties based pretty honest and you and I would most of your honest as an hour and that's not great we also reduce traffic so we take away what we spoke about the platform is what would like within the bounds of our policies to to control keep content up the privileged that comes from.

Algorithm that comes with big found in our search that is a privilege and if you are creating content that we consider to be borderline or undesirable, then we will take those privileges away down when they don't want to we don't want to overstep the Mark and this is the the Mark that as a society we've got a great we don't overstepped the Mark and limit free speech but not taking contact down is different from something it up through the album serving up through research and that is the the balance as a platform to try and get right every day asking about this is lots of people listening to this including older party concerned about his personal data which is being a big theme of Courage the last four years at some basic.

They would understand yeah you and Google both part of alphabet.

Help me on Saturday what does YouTube share with Google so when you when you as a user you're signing up you when you sign in on Google on the Chrome browser, you are sounded.

With your with your Google identity, how is that use? What is it the we are using about you? Is is is one really kind of dig into and think about what we using about.

What is useful to us.

YouTube is not that your name is Mr love you live.

Where are you living in London or indeed that you're married or that you've got kids or haven't got kids or what is useful to us as a platform is what can we serve you that you're going to 100 and what do we know about you? That's going to be your previous search search habits.

It's your previous viewing habits.

It's the channels that you're subscribe.

I'm on on YouTube it's the stuff that you say no.

It's when you get presented with 9 videos of the end of a mosaic at well.

Which one you pick.

What does that tell us about you and it's those signals that we are the most valuable to us as a platform to find out quite discomforting the idea that you know an awful.

Lot about what we might be interested of you, but I think what's really.

What's the date of the trade-off for you in the same way being tracked on maps as a trade-off that you get recommendation for restaurants around the corner of the trailer on YouTube it is rather than one that's different City the trailer on YouTube as you get content that surprise you the delights you and that you love but didn't know previously existed aside from being bigger.

How's YouTube could be different to 5-years one area I think already I think there's going to be a bit Direct revenue.

I think one of the things that we will see not just on YouTube I don't on I'm kind of video consumption more generally is people opening up creating opportunity turn the lights up a direct to consumer cancel subscription.

We just subscribed just for that channel which at the moment we called channel memberships on on YouTube whether that's around digital goods that are sold around.

Consumption of that channel or when was around physical merchandise Anand another cos I think that's a big hairy economically to RH12 can be adding that third string advertising subscription and then he's alternative monetization products what I also think will be we are going to continue on a journey where we've been on for a long while you began this interview with the reference to Joe Wicks and I'm more into the public domain by think YouTube is at a Turning Point in terms of being welcomed into people's public lives.

We know from consumption stats well.

There are Ofcom zircons cause they would been there for pats their private life something about I did on their phone or on the bus so waiting for the bathroom, but now during the during the pandemic.

We were getting 20 million tuning in through their televisions.

That's welcoming US into the living room.

That's do.

Changes the game I think what the what will see and again.

This is about not being the commissioner what we will see if people on our platform knowing that seeing that in their stats and designing more contact meeting or content that feeds those passions it in a new in a different way, you know if your Joe Wicks are you know that more than half the audience is now actually watching telly not on a phone in the park create a slightly different workout you creates a different colour.

I think you will continue continue to see that drunk.

I guess that is why I asked you on the way said yes Ben Wilson thank you very much.

Thank you.

Cheers.
Transcriptions done by
Google Cloud Platform
.
Lots more recommendations to read at
Trends - ukfree.tv
.
Summaries are done by
Clipped-Your articles and documents summarized
.
Comments
Your comment please