Read this: Discovery on their shift to streaming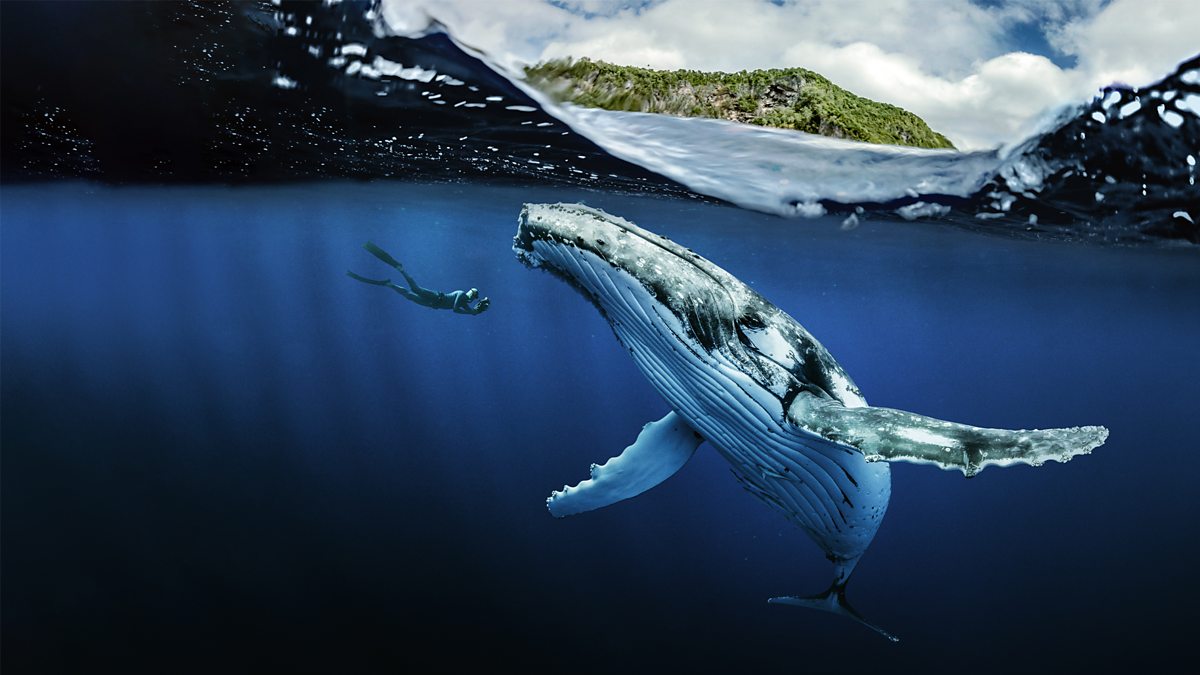 Summary: Podcast
Download MP3
www.bbc.co.uk
Discovery on their shift to streaming…


BBC sounds music Radio podcasts from BBC Radio 4 national is one of the Giants of global Media today 800 million viewers across the world every month the owner of production companies pay channels free to air channels, so not just the Discovery Channel the Food Network animal Planet and Eurosport and it's launched a streaming service in the UK Discovery Plus yes another streaming service but one with the difference as well not least from the international president and CEO of discovery of Discovery Jamie Jamie welcome to me know thanks for having me last night.

You good time.

Just formalized departure is CEO of Amazon stepping back from day-to-day work to executive chair.

Was you anything to reaction as a leading me to CO2 that news.

He's got an amazing company is done a hell of a job and he said it again same with comments in a running and being a CEO of a company of any sort a couple of his size is a full-time as we can tell you a lot of other person's Wetherby space journalism etc.

So I think for himself up to do more of the things.

He's a passion about leaving is there any jazz is a super town? So it makes sense? It's very big boxes going to get into in the moment.

Thank you Jamie also join us from Los Angeles is Julie Anne Robinson she's a co-founder of her own production company called longboat pictures actually the director or executive producer on Sony hit shows I can't possibly know them all back.

I'll try them couple is the New Black what universe of Grace and Frankie Parks and Recreation but Julie and I'm going to ask you about the Netflix show obviously that is everywhere at the moment and then some facts on the front page of the time.

And the headline is corsets are back and it's all thanks to bridgerton that how did you come to involved in Bridgeton well the land of chandelier called me and said hey I've got a script for you.

I think it's perfect and that's a short story.

She's called Betsy beers.

She works with Charlotte his shoulders producing partner and she she gave me a ring.

That's how I got involved you.

Have a committed aficionado audience.

I'm afraid actually and but you're going to explain what you mean by Sean that because there's not going to be very much for a lot of people tell us who you mean and what you mean by shondaland Shonda Rhimes is mega powerhouse writer producer over here responsible for somanyhits shows Grey's Anatomy private practice the catch which I was also nep which I also do with them scandal.

How to get away with that I could go on and on and on but the huge Talent and her producing partner is Betsy beers who's been with her since the

Is it true that your reasoning from Newcastle so you're one of the very few British Geordies working in the sector out in La right now? I would love to meet another one.

Love to meet another Geordie out here on a lift my heart when I meet you all this out here.

We have a lovely listens around the world, so that's that's an invitation and a challenge it good service and also with us today is a veteran the media show me ravindran is the international editor of variety always good to see you over the weekend.

I see you took park in a debate asking if there's now too much TV what a strong thing to ask what was your answer to be to be a debate that will happen next week, but to be honest is I I feel like I feel like it might be enough TV to go round if people broaden their Horizons and maybe my discuss on this very show last summer and I still invited you to JB Perrette is I mentioned his international presence.

Live right now Jamie Discovery Plus has launched in the UK goes all around the world this year.

Why is it so important from a business point of view to you to have both your own homes at the reviewers and it will get into your own supply of content streaming is obviously we for 35 years and 5-years global e&c.

Global brands and consumers obviously primarily through television and free-to-air particularly in Europe work with the second largest broadcaster across Europe now.

That's a great business continues to be a great business and tell me more stories to those fans across really well, the issue is now being over the last 1015 years much of the credit of Netflix in another's this whole other video consumption platforms developed in and certainly is a customer segment people who increasingly only consume.

So storytellers at the end of the day we want to tell great stories are Focus different from my Netflix different from a Disney different from a lot of the other players are out there which is why we define ourselves as one of one is were all about real-life entertainment so we take real life stories non-fiction non-scripted primarily content and tell incredible stories about what's happening in the world around us characters natural history animals as you describe and so we're all about that and and when we take the stories.

We want obviously get them in as many people in front of as many people as possible but never forgive you have the there is that it is demand for that product which isn't already stated by those many companies that we've had on this very show buses from Disney biography bad Amazon Prime video buses redhead Sarah dossinet at those guys effectively delivering that kind of content already is at the market sign up to 2 facts that would tell us a dad stand vector so in 2020 a year.

More streaming services were available than ever before are traditional television television channels business, so it's greatest audiences Emma and so the end of the day despite the fact that and I think they just about median particularly video media about the history when you are free television was only thing that came around and pay-tv came and it's going to kill broadcast in the end or botros and then the VHS came about and then the DVD came about and then the DVR came about and everyone said every level probation.

They was going to kill the previous what ended up happening is actually the pie.

Just kept getting bigger because at the end of the day people love to be entertain people love great stories.

You know what do and it's just amazing and so I think the the surprising thing is despite the desires are call one innovation one new technology platform the death of the previous one.

Is the pie gets better good people of maritime? I'm thinking about our jaded beloved listener who's hearing the say there is no only a few supplies at stream is there is a pattern with a treatment which is they start of cheap but then quickly raise the price so Netflix is now approaching nearly £15 a month due to talk package.

Is there a maximum price that you've worked out for would be prepared to pay for Discovery plus and have you reached it so we did and we're just getting started and look where we think it's the perfect time.

It is ultimate zero point Netflix and where is Amazon Prime and others have saved the user behaviour in so now is increasingly important group of people who are fully consuming only video counting numbers platforms and by the way to the audience which television is aging older than what we've seen in the first month of Discovery plus is that it's about 20 years younger than what the age group of people watching our channels on Amazon

So truly touching new consumers as opposed to necessarily going after existing consumers on television works out what people who prepared to pay at the end of the artist 499 in the UK and and so we think that there's there's a lot about the title similar to the conversation.

We just had about all the mediums when people say that they would get free-to-air television for free and they want people said I'm going to pay 30-40 £50 and then when the DVD came out they went to the movie theatre and they pay £6 £8 £10.00 and then they still got the DVD 41314 £15 bottom line is I think there's actually a lot more appetite a lot more shower wall in daytime ENT then people give a credit for There is obviously a Max particularly in times like now when the economy stop when people out of jobs.

I think it will be more stressful and there will be more pressure on.

On that but I think it's got a lot of Headroom would you agree what bits of that analysis from JB would you agree with what would you just with I mean in terms of intrusive the discovery proposition I can get really smart terms of it being a non-scripted player that's obviously very very selfish.

It's beautiful global player with but scripts it became even bigger and it doesn't avoid but you do have to wonder in terms of in terms of market saturation at this point is because there are some of the playlist in The Originals obviously on Discovery place and you seem a little bit of dad in terms of reality entertainment that certain existing platforms are sort of trying to trying to feel like having Nigeria with the tile.

Obviously I'm on their platform like that you know.

We do see that other platforms, but I suppose you know there's something to be said for what 55000 content and a huge catalog that's all in one place.

I think that there is a lot to be said for that but I think that's going to be a very competitive.

I should mention that they bought script.

I should say that script not Script at Scripps network is a was a huge business which JB bought 4 billion to dollars for years go to and some other channels anyways to be is is broadcast and television broadcast BBC BBC One put a whole bunch accountant in Austria landscape? That is a little bit of everything is the supermarket.

Another great and end in their terrific anyway, you know the big streamers up today in a Netflix than others that same same big broadcast buffet.

That's obviously been an incredible business and have done an incredible job.

I think the the mistake is the thing that somehow that's the only model because turn off like and pay television to come around and you have all these specialty networks if you will the camera on in the old days the MTV is in the discovery is in the animal Planet we were saying that broadcast that about 50% of what are the other 50% of people watch is all my stuff in the aggregation of all these passion work was around food home adventure survival real crime etc, and so we like it because you kept it off the streaming Wars there is 10 + player going after big scripted series and big strip the movies and Iraq chasing.

Finite list of talented storytellers in that space.

I wish you got one on the show who are incredible and they're Batman the war is really bad.

How big your checkbook is how big can you go and get your do passion virtual you mentioned Julie and Justin for Julie I can't Julie Adams who's laughing at that.

I'll see you about Jamie about one of these talking points in British meet you at the moment.

Which is the upcoming she been used it's plenty of chat about how it could amount to at the biggest shake-up of British television using in 30 years you've invested.

Do you want to leave the bestest? What was their pitch to use to why you should invest generally not in the news business in most places, but we also an opportunistic and a couple of the opportunity to the what we call white spaces spaces where we think there's a voice that snapped.

A branded as a customer segment that's not being sore and this is a towel people from the BBC start like they could find a different type of voice.

They could attract a slightly more popular little bit like LBC on the radio community and we thought it was a small idea where minority investors.

We are meeting for Musselburgh still a minority so it's not a controlling position and and we felt like it was a good business opportunity and we believe in Allah see the plurality of voices in media impartiality of the worry that some people having that we've interrogator the idea on this show and I intend to with engineer as well, which I believe is that we might be moving towards a more American style of TV news.

I think so looks comparisons with Fox News may be overstated but impartiality is a different things of a kind of balance which LBC

On radio do care about whether or not that impartiality of Z we do and then we don't have the fear of this sort of moving to a US Media style overstated overstating play Connemara wouldn't even be accepted which we we know appreciate and respect and so that's not the intense.

Ok.

Let me bring Julian Robinson because Julian is this enormous choice of channels were talking about Charles platforms great view it was a great news for you.

Isn't that you mentioned Shonda Rhimes it's got a super producer the super talented.

I mean we need a bit of story of your career and get it at the moment something you put the shoes number people to pitch to and it's a lot of money.

I know it's triffic having if I think about the number of buyers that they were when I first came out to the US it was it was literally you go you do the round to do fox CBS

Embassy and now there's a plethora of buyers in the marketplace which is obviously good for content providers has been told not to go watch it.

It's only watch cliche way of describing is Jane Austen is Gossip Girl I don't know why I said that so embarrassed him to say Netflix do you need to wait ok? Well, if he's got your people who might do my Netflix saying they most successful series to date that is quite a claim and they say they put on this number but 82 million households.

It's worth something or dispute the way in which they measure house has been anyway the Netflix say that is quite something dropped on Christmas day.

Can you just give us an insight into how Britain was made because I'm assuming the current series would have been largely made during the pandemic pandemic.

Just as the pandemic started to hit so we got really lucky.

I think we're all aware.

We got in right underwire.

What is Tinder

Sorry, I'm a press you're in a t-shirt and you're in the UK and I'm in LA and I'm wearing a scarf and a jumper in my basement that works you're trying to change the subject are there at the moment about series 2 there are ok.

I read a sweetie you in a battle with the Crown to get access country has the you both like to film in a new summary estate in Hampshire Wilton House in Wiltshire how do you make sure there isn't a clash with other Netflix Productions is there to a hierarchy at that you have to go through Netflix it is really good thing.

I didn't I never terrible but I don't really watch The Crown until after I heard.

Can I also didn't watch Downton Abbey but let's sidestep that one so I I was watching the Crown this latest series and I forgot I really reckon that place.

I really recognise that house and it was a course one of their key locations was one of our key locations, but I will say this it look completely different because the way we shot it and the way the Crown shot it you probably would be hard pushed identify that it was the same house.

Yeah, that's endless money you can spend it on making things look if I bring manorian on the industry background context is looking at your own credit union you be interested to Derek pilot.

Episodes of loads of new shows that the rise of Netflix and against other streaming science is change the way things are done.

It's now the case new shows sometimes go straight to series no one bothers with a pilot.

Just Julia Robinsons onboard Shonda Rhimes on board.

This is going to be great Let's Roll

Is really true it's actually much more as I remember it in the UK before I left to go to the US I did this show Blackpool which was a long time ago.

Probably people won't remember it, but that was straight series and so you it's it's slightly different a different model so when I came to the US I was immediately pilot director because I done Blackpool and yeah, I would set the tone for the series and then the series would analyse the pilot and would build out the series based on that that model is certainly changing the BBC would it be in the home Regency period drama? What is the fact that Julian is in La doing this for Netflix no pilot made was that tell us about the challenge that traditional broad causes now face.

Switch on library saw you know we've been seen this now for a number of years, but I mean you know but then you ask yourself would would be paid early on on the BBC period dramas completely is completely different like a something to Nicola from the show and you know when I said it's a fantasy how much you like Netflix is giving some of these as these strokes and he seems that we have we just become so accustomed to one Under Pressure your television.

It's just threw up but I mean absolutely I think I think there is a huge threat because we looking at netflix.now investing huge lean UK Originals massive the basically poached like executive from the PSPs like who is this wonderful sky executive who is who is actually one of the people around she went over to head to do drama series basically.

The getting all the best people from all the broadcasters and under and they got money and they're going to send it, but what's really interesting I think about Netflix is that you know they're going on the best to invest in pipeline.

So their kind of playing their kind of plane both but those things because the organs identity school of acting strange that you're kind of investing in Newtown coming up as well and so I think to be honest on all the friends.

They're trying to give me the broadcasters around for their money Investments like that.

I think it's very JB reckon respond to that given the BBC broadcasters around for the money and the light Netflix now I can invest in lots of different things it's

Is buying studio spaces buying is by Talent schools.

It's buying it's fine.

Not just right and Talib it's it's it's such a benefits investing in lots of different types of Media creativity I have such a I love the BBC I was trained at BBC very grateful to the BBC it's obviously challenging times for the BBC I don't think they're trying to do bridgerton.

That's not their ambition.

It wouldn't perhaps be the best to spend of the of the fee but of the licence fee I think that I think the where the BBC is going there going more into a kind of a diversity of voices on a plethora of Voices and trying to speak to their audience that way through specificity rather than through generality.

I don't know that if you think that's a fair comment in the Channel 4 drama.

Phenomenal and it's a quintessentially British story anything I was going to put you JB's at the Beginning you said you demarcated as a as a CEO the space that Discovery can own within these rumours.

What do you think when you're very different? I don't work for the BBC your Channel 4 Channel 5 ITV what do you think they can do that others can't I can't can be financially but it seems about the that you know a British story about the pandemic in the 1980s written by Russell T Davies phenomenal creative achievement.

It's quite surprised what you can do British stuff, but how would you define their space as against yours before the previous? Can we have to recognise that yes, you know there's never been a better time to be a video consumer in the world in their greatest stories and more great stories being told than ever before that.

That's one thing that yes, it's capitation of networks and how much spending and BBC at the end of the day.

It's an amazing time because there's never been a Rich just like there is right now in terms of the broadcast on the BBC in particular.

Broadcast in round the world I think the streaming business is now a global scale business.

It's very hard to do in survival table long-term on a local only even potentially a multi local base because everything related to the technology the infrastructure the recommendation engines.

You know that there is story time of the day really see that company as a technology Hastings and yeah the technology investment required to do that is very hard to do it and advertiser make the last make sense at a UK l'amour de France live order in the US may because it's such a big market but so that's that's the thing it has to be more global and that's going to be a chance for a lot of his local have to pick Elaine you know and I think they are can be able to tell every story and there different shower has to be very local Focus because the local stories are still incredibly important that far.

Why we haven't got civil and broadcast around Europe is it we believe in the importance of local one Discovery place is meant to bring that kind of global storytime and still very important local storytelling that because you need to things like Netflix has its debt fuelled.

Isn't it? It's got access to us Capital markets in a way that she doesn't ask you about before bringing manorian and Juliet back on it and it's about the culture of Media the show me the workplaces JB something.

I know you've spoken to your colleagues about there's a huge amount of chat not least in the US about making Media workplaces better basically the number of scandals that us broadcast CBS and Fox News also on in the UK price over the last week has been allegations that they are allegations about a toxic work environment behind the scenes of Gogglebox on Channel 4 show that's made by production company that ultimately ultimate part owned by you is that has that particular issue crossed your desk while it has in the sense that you know again.

We are a couple that there's always prided itself on being a company.

The does everything can support an environment in a workplace that respects people that is big in terms of diversity and inclusion, we were very hard at it went perfect but we work very hard to try and make sure that is a priority for us as a company and so I think you know unfortunately a lot of what's come out of the woodwork as you said all the last 1224 months is also a necessary cleansing of an older regime and we now moved in and it's never going to be done because it still in work to do but I think really it's something that we all know we take very seriously the company but everything is a continuous initiative.

I would say it whenever have done and this does raise the issue had the TV after freelancers who like many trades been a particularly brutal by the pandemic.

Now where I think the pandemic is just kind of accelerated accentuated the fact that there is this huge huge part in the bulk of this VI basically keep Film and Television going and ultimately for garden there for but they're falling through the cracks in terms of in terms of government support and they're probably the most vulnerable in terms of the in terms of artistry and yet you know and there's some sort of people who been really campaigning unity Minds dad, and you're so so many people basically the last year as a pandemic it to spotlight on how horrible the sector is this group is now where you see stories like the Gogglebox people can you change is happening for interrupting? I'm so sorry, but we're out of time.

He says the work is never done, but sadly our work is done.

Thank you all so much for your time.

Appreciate it manori ravindran, the international variety Julie Anne Robinson producer director on Britain and co-founder of longboat pictures and JB Perrette the international president and CEO of Discovery that say John Boland today.
Transcriptions done by
Google Cloud Platform
.
Lots more recommendations to read at
Trends - ukfree.tv
.
Summaries are done by
Clipped-Your articles and documents summarized
.
Comments
Your comment please