Read this: Media Business Podcast #3: Broadcast Indie Survey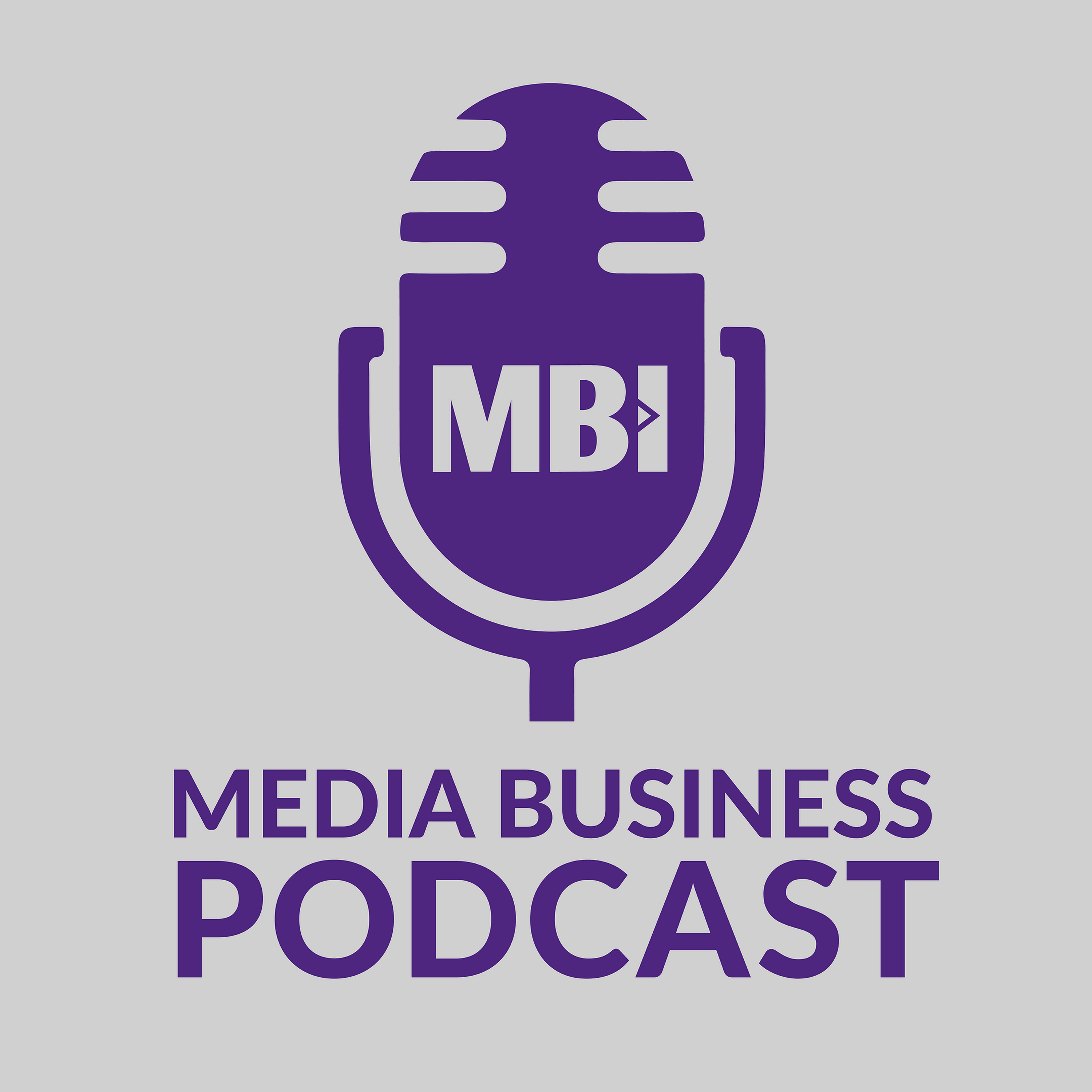 Summary: Podcast
Download MP3
play.acast.com
Media Business Podcast #3: Broadcast Ind…


Love This podcast support this show through the a car support a feature.

It's up to you.

How much you give and there's no regular commitment just hit the link in the description to support now flow and welcome to the media business podcast by Media business insight the publisher of screen international and full-time Chris Curtis the editor-in-chief of broadcast and this month we're checking the health of the indus actor as we reveal the results about 2019 in desurvey.

You're about to find out with the biggest Indies in the country are who's going fastest and what trains will shape the next 12-months will do me those that are under threat and who's winning the most business Jesse whittock to explain more B&B survey is abroad look at the UK TV production sector based on responses.

We get from a survey.

We put out to the history and every year we get about 150 companies come back to us on that and they provide financial data and views on the industry and from that we we collect all the information packager up in a supplement which we publish and then we reveal it on on today here at the and then I'll publish online and we'll use that data throughout the year.

For my reporting the overall global turnover metric which is the main metric we used to rank the Indies in our table has seen growth go from 2.5 billion last year to 2.8 billion.

That's pretty significant 12% up we put in a lot of that down to deals for the bigger Indies we think most of the market still remains quite flat, but that's not a bad thing itself and we've also seen once again the the impact of the fang so Netflix Amazon Facebook and the likes how they are impacting business and and create more opportunity that certainly come through and there's also this year.

We've taken a big focus on the nations and regions with Channel 4 relocating and and the BBC adding more money into those areas on a consistent basis the upshot from that is people are excited by the opportunity but concerned about how are things might shake out to consider the implications of this year.

I sat down with for industry leaders to get their perspectives settling for the inside track on The Independent production business in the UK in 2019 stay the nation.

I'm going from quick instructions before we dive in immediately to my right citydoc is a former FOX TV studios managing director who became chief operating officer at naked entertainment in 26th.

She's previously held senior roles at tiger aspect at mentor and Amal and as a clo responsible for finance and operations at naked which is back by Fremantle and naked shows include 100% hotter and the force forthcoming ghost for Channel 4 and A&E networks next.

The list is Curve Media joint CEO alongside the long-suffering Rob Carey she worked previously at TalkBack Thames instead of bricks before founding curve in 2018 it produces brought factual programming such as ITV's call the cleaners quest Salvage Hunters and the forthcoming ep 1 title Vicky McClure dementia choir and she goes into 25% stake in Curve next were appointed chief executive group uk in 2015 having overseen merger of animal and shine companies here in the UK we spent the majority of his career end mole under its different guises he's also chair of screen skills the nation formerly known as creative skillset and finally seradata is Chief operating officer of all3media a role that she took up in 2015 after business.

Buy Liberty Global and Discovery prior to that she was the boss of fremantlemedia, UK and her career also includes senior roles at Channel 4 and the BBC she's also packed though.

She is wearing her through Media hat today the panel.

Thank you all for joining guests can we just set the scene can we kick things off I'm going to ask you are old perennial question how's business? I wonder if you can give us a sense of what driving growth.

What the causes for optimism.

What's a tough enough to crack Sarah I'm going to come to you on the far end house business.

Well number one is great.

We now obviously got the stress and staying there.

We are obviously it's telling that makes the world go round.

It's telling to get commissions and also you know and we got that Talent from from various places.

You know we are we are.

Start-up deals we do acquisitions so across the board and we were across every genre, so we've got a very diversified business across every channel, so you know and we work with every platform Netflix Amazon channel for BBC all of them, so that's what's your take surveys suggest that there are more boys than ever before and Theatre competition and most is how well done in Unscripted in the last couple of years and you know that's UK growth, but also starting season 7 international revenues from the new players were looking at now a bigger market 10:15 and you know that's got to be good thing and he's got bigger access that big about it.

Probably is something on the panel.

But that's really good news.

We will do just at Camilla Curve an Unscripted company.

You're not being left behind by the high-flying drama teams house health visitor everyday, so I'm constantly feeling like it's very very difficult.

It's not easy for anyone, but it feels like the wild west at the moment to me.

I think it feels like there's more deals being ways and so we're working with somebody else chords in ways that that have been done before and with with gopros, which one you so I think that fills it was exciting kind in simple terms.

Just looking at consumption.

She talked about this more interesting to me and it's absolutely brilliant results by the way and really interesting and validation of what we think that the consumption of Unscripted is on the growth and

I think that feels like a break so I can post the people like me at Curve pretty good sushi and Unscripted you work freelance production company willing commissions on both sides of the Atlantic how's life at naked a relatively young company so they were reading this year with a couple of new format for BBC and that sounding as if that's ok a little bit on some of that the survey suggests a growing sense of confidence among producers there a clearly more fires in the market, but what a

To be intensely fierce competition so 74% of our respondents said competitions more intense this year the last year.

So you know when the heated air baffle.

I'm going to come to you on this out people what about things like that it no access to commissioners and it in terms of them being swamped by meetings or what about the idea that forever idea you're coming up with your rivals are working at just as hard and you have a sense of that that that competition is tougher than previously global market any sensible broadcaster should be thinking quite carefully before they turned down any good indeed and a good idea and I need good meeting with someone because actually there's a lot of places.

You can go for your ideas you access for your turn into your format and I personally I think it's always been hard.

I can we always say it's harder.

I don't think there's any hard.

I think there are more in this out there.

I don't want to.

Brilliant as some of the new and exciting I think I think what bills to me and he's getting meeting that I can pick your 25 years and if I can't get me I don't see them anymore.

So only see the people who want to see me which I think is a very clear cut mate working out who you want to work with because otherwise you can spend a lot of time trying to get someone to love you never loved you before I come to choose your naked his as easy to the market.

It's not as though all your initial conditions were all BBC One 9 p.m.

Shows do not work for the digital channels of viacom for example a piece of Talents so you talked about Talent come to you and says I'd like to I'm interested in starting my own label as opposed to say taking a head of genre job.

Existing label, did the volume of Indies either in the market or when you're free Media Group impact what strategic decision you might take their well.

I think there are a lot of things in the market that and you know we know that from from the people who talk to you what I did what we are finding actually quite a lot of Talent now want to join pre-existing companies having said that will start up.

I think it depends on the individual and what kind of person they are because it stop you know I mean very big group that wear 29 fluxion company is a various sizes and I think the important thing there is that you know when you talk to them all you do see the differences in the different sizes and I think that happens over time.

I think the other thing that you see is that in a competitive market which actually has got to be a good thing.

It's a good thing and the audience because it increases the opportunity of the times of flights of programmes available and also I think that you have to kind of Pitch more.

Carefully.

You've got to prepare more careful.

You got a win.

You gotta win that pictures of Stephen Lambert often said he's seeing more of the kind of americanization of the development process so that you going with a piece of tape which means you going with an idea which is more forms and it probably was previously but the upside of that is it actually enables you to go out which to the same idea to lots of different businesses, so I said it's a huge opportunity, but you've got a very careful about how you doing Richard I mean position as the order has a lot of labels in the UK is it strategically important to add more sensible to put carrot into existing businesses.

No, I think the more ip28 as you have the better.

There's a limit to that.

It's just got to make sense on on your level, so there's lots of Grandmaster balances.

We only have two fat children 3 drama company is that a bit about that?

Tell him how you keep hold of the right Talent I mean I do think there's been a couple of years what you might call the traditional startup read all of it all nearly all of it and it up for 5-years and sell it.

I think that's getting harder and harder to do is a challenge because of the barriers to entry to NG2 growth.

I mean I think anyone you know for sure and you may get a commission or two but they build that into something sufficient scale the why do people do it because you know the great deal of money through building up an Indian selling at the eight times or whatever they managed to get that very rarely these days.

I don't think we've got dynamic anymore all companies like all3media like shine back in the day like shared Studios more recently who looked at the buildup in UK so the group there isn't space.

The companies to buy so really it's hard to see situations where you would go and do those whisky deals now Sarah I think the other thing is that you don't actually have to own a company to make a reasonable amount of money either.

You know there are all kinds of deals that we can do and then all three I think we pride ourselves on the fact actually we do bespoke deals.

So you know what might make Camilla work.

You know might be different from what Susie works might be different for Richard me.

So we might we will got different things that we want to we want to achieve some people only ever want you to if you are going to buy the company take 25% of it or something like that and then they leave it open forever other people want to know that you're going to buy the rest of the business prepared some people is Richard says like to have a salary and then get some upside from what they're doing.

So you can do a variety of different types of deals and I think one point.

And I'm not here but we have actually taken there is one of our company's who wanted to go and do their own thing and so you know what we've done.

Is this Saturday and of course we have an enormous advantage there because we know that this person is really good at what they do or running of global customer support centre twilio.

Powers the communications didn't make it possible with phone calls texts twilio is the leading platform for building connected customer engagement visit twilio.com tonight's lineup for McArthurGlen designer outlet Ashford mum for her dream Kate Spade handbag only to discover it up to sixty percent.

Impresses at the new years eve party in your own day of Ultimate entertainment with food spirit and designer fashion for less into the magic.

But I'm not to come to you Richard talk about the challenges of growing your business and earlier on in the conversation you say taking a bit of time for the type of shows that you're picturing and winning to develop a little bit.

What would be your experience of that the growing pains have Kermode over 4 years and what are you at now on that on that path? We take a lot of people making money that you can be an easy sell things are going to sell in 5-years time.

There's that money coming if you haven't got a history-making programs and you haven't got primarily with the commissioners who know you've been around know what you've done that.

It's very hard.

That's why it to sign in to do well is not a surprised to be honest with you and it would be the most people that because he was always good to talented involve a lot the programs and I think those things really can't and Mike's though it says we said it was a 5-year olds like vision initially than a 10-year Vision and 5-years when you got that look like where we are.

3-years into that 5-year thought process and where we sort of wanted to be in the sense that and I don't speak to you.

It's very painful and being on the Frontline I mean I feel acute pain in my forward.

You're right the people like me don't survive well if we haven't got an infrastructure around after people who really talented and support you in in kind of like allowing you to see other people commercial then as a creative your bit useless because you start having ambition and the promising things you can't deliver where I think it is now is I think we need a base get some really good condition that big return as we've got a lot of the commissions.

We've got 20000 props on right now at different stages of production and and I would say I don't speak to you soon allotted and returners and things like all the things you mentioned in that series 2 had no he got three Men and ITV one up against EastEnders pie think that's pretty good and I think if we can keep the consistency and quality day.

The trick is not want to deliver and when you talk about cylinders getting the first conditionals definition.

Sometimes I can be the downfall of you because you don't throw yourself into making that you don't look after him.

It's very hard to structure a company correctly we started with a middle sized ambition.

We didn't start with you know we were more the step up startup and Howie quite unique and how we started but like you we didn't have the ambition to be small.

We have it wasn't lifestyle indeed.

It's that we want to grow and we have we're taking the world flat and very good about I'm interesting this idea that naked strategic aim to become known for a particular type program and Percy and Thomas first ideas.

Obviously, I think I'll programmes with Simon bald simple we do stick the kind of simple programs.

The Aston because you understand what precious deliver a quality program and it's just that one element to the survey, which will see you later.

I'm just at the party supplies and budget to Birkenhead stop little bit now as well that might be through third-party money coming in and S5 potentially shows that margins are going down and squeezed so hard to make money on the first series of anything really now the cells are kicking in and if you're with a good distributor and I think the time time show us in the lessons.

We learn about distribution mainly which is that you've got IP and that have just going back to when I was at Primark as there is still standing around the world and we're both be happy about that that that was my idea but but actually you can see money in it but actually had money in it, but you have to stick in it.

So sometimes ideas you just have to keep making them 3 years before anything exciting ready in terms of proper money coming in what about question to both of you want your labels has the opportunity to having a new condition.

You know got it over the line and they come to you and it will just about washing face this commission the margin is wafer thin that happens to us a lot is the broadcasters turn around and go to the company so you're part of War II maybe you can put the money and we're finally actually having financial of a shows now which actually comes down to the importance of our distribution business offer international and her team take risks with our shows the kind of programs that we make now or attractive round the world now leaving to come on talk about you know the fans for actually.

I think that Flixton Amazon have done an awful.

Lot to make shows far more global in terms of what people have.

Watch which is got to be a really good thing but the primary Martin is definitely crunched up and I think it changes the way and the kind of programs you look at making and what you start to do to go well actually watch that what is the global element of this show and how am I actually going to make money from it to talk about love it, but let's talk about some of the new customers the opportunities working with Netflix Amazon the rest of the fang play some figures 3335 who responded to our survey and one some sort of original business from the fans that isn't just next time see people in business with YouTube and Facebook and who knows Jamie actually in bed asleep and a couple of weeks time but 3835 winning business and fangs 21 last year and our survey, so that shows an obvious pick up so I'm guessing you expect that to continue that that's something that's here to stay.

I think you look at how the banks of treating the UK market.

What is that they will now the officers here? You know they got so got head subscripted heads of non-scripted.

It's a really interesting process.

I think they know the creative ton.

We got in this country and I know that they know we can micro shows and so they so they come into this market.

You know when you look at how the the numbers breakdown there often for dancing shows as well.

I know they buy alright, but you know they give you a premium against alright.

They do more non-scripted.

You know we've got the circle now.

It's been starting on Channel 4 and picked up Netflix a bit of a TIFF actually anyone is Mikey for Netflix or Amazon has got a format make sure you're the production company tied to make it in the other countries because that's where the benefit come because otherwise they go and give it to somebody and I think that you know that that's good news for us, but one thing I would say about the market is it's about to increase.

See you got Disney plus coming into the market you got Warner Brothers about 22.

Where's you've got so I think this time next year we will be a very different market and I think we'll be looking at a market of the Battle of vs.

Ford's and will be interesting to see then how much money they paying what rights does The Shins they're going for and everything else so fascinating and the thing about his business.

Is it constantly changes and you said that ancillary is where you make revenues? I guess if you're dealing with an profits if you deal with an S4 that's a different experience.

Yes the mother with this Ford if you can get it is ok.

You massive premium for buying out your ancillary how similar are different is that to the old work for hire for the US networks it strikes me as that's not a million miles away is not many miles away if they'll pay you the additional module.

So you're making a 40% margin on the show you're probably willing to give up on this today and then.

But you keep Hillary is better.

I think everything is good.

It's probably the simplest of all of it, but what you don't want to do is 15% 18% margin, and not keeping and that's where the danger lies, Masterplan not quite a direct contemporary entertainment in the boss of a day and I said that Netflix and chill with Netflix top of the hit list if you could win a Netflix commission would that be your your number one target and she said to me my back is would probably like that and it would probably look good reputation Lee but actually I'd really like is a 9:00 Show on Channel 4 ITV actually that sell around the world.

So where are you on that spectrum to what extent with the Netflix commission be more valuable to you think on different levels there.

You can redefine what your company is by the commissioners.

You've got the truth is you don't know what your company is going to be known as until you actually knows commission and verify produces only do you know when I've got subject generally if you're trying to be across the spectrum you become the company that makes 100% hotter but there's 10 other ideas.

I will have wanted to make that didn't happen in terms of what we want to be know where we want to set ultimately I'd like both and I want Netflix and I want Channel 4 but for different reasons.

I think the escorts in the future and the kind of world West that's happening as I said before where there's lots of opportunities is Anthony Wrights my open up a bit more money.

I might come to the market.

I don't I don't feel that budget increase, but I'm pleased that people do me's I think it feels like you've got to be very flexible and I think going back what dream I think for me.

I'd love I want one of those on terrestrial channels in the UK could you get right and because you know I'm a baby.

I want my mum to watch it and say well done.

You did the right and

She won't necessarily tune into another Ward school, but equally you know Netflix but they're they're small business, UK many ways all the acids are they know that they're coming into market where initially there were bits.

Get to go to come and play they weren't that kina bit for themselves in America that they rely school Europe is England particularly was an exciting pushing it wasn't interested.

Thank you.

Got there.

Eventually was an interesting place.

They are investing very heavily and then vesting emotionally very heavily in the relationship.

They are flirting with us.

They are inviting us.

They want us has an indie and I'm sure this is how most of you feel better actively seeking us as opposed to distil an attitude certainly that things like you should be grateful if it working with that's certainly not the case.

I've got it might be honest that would love Susie from my point of view strategically where does the weather new customers it in there in the mix.

Is that greedy? I think you should have a bit of America Netflix for Amazon Facebook and then the Chesterfield strategy is to spread the love even if we can and try and get this commitment is that strategy Anna vert one in a sensor.

Do you think ok? It's really important that would get into this space week without permission from one of these new emerging customer so I can put extra focus on that or is it more organic and that Netflix what you said about tape and about Stephen saying that take is true across the board and the way you mentioned take their order to ask you guys sense.

I get from expected always increasing expected to put more normal of their own money or their their backers money into sizzles into longer tasters into pilots is that just passed the course now.

Forecast as they say to you know they contributing 5000 turn on scripted idea to be honest you're better off if you can afford it not to take it because you tie the ropes up.

Where's if you'd like it and you keep the rights to yourself and you're making me sizzling.

You're investing in it then actually you can go and sell it to whoever I think the other thing is that you know you look at the pack surveys that happened and the amount you look at the money that the that the engines are contributing to development now in huge and it's an investment into the production because we still don't get the money that we invest in the development of show from the broadcast budget, so it's a cost of business effectively and it's one that we all have an hour numbers and it fits a really important cost of business because if you do not do a development properly when I see the sizzles for places like Netflix and Amazon I don't know where it's because people are trying to sell a global show but they're bigger and there's something about it that makes it look bigger.

Next it look really impressive and I think from a commissioning editors point of view you can see what your buying you can buy in that young graduates.

Do you know straight out of school and it doesn't have to cost thousands and thousands of pounds if you know so it's definitely worth researching controller who we saw yesterday with our team Charlton from UK and categorically said I hate take I don't want anything on Titan OK that's fine.

We don't care unusual unusual so so you have to write it is type but equally high quality and I think the Netflix isation and everything but definitely on she was like the main.

UK there's a desire to make everything bigger brighter more glitzy more entertainment It Feels Like for a long time obviously now.

It's been accepted that traditional UK broadcasters.

I'm not fully fun drama too expensive that's moving now into to non-scripted Richard with your Indian commission commission for 9 p.m.

Tuition for a PSV would your gut Instinct that business will be fully funding that commission or close to it.

Still fitting in fact or statement to Penzance Spencer the show is I think I'm guessing that's very looks like a great amazing but also expect expensive than probably be in the shows like that where you know you sort of you expect at the broadcaster going to ask you because it's the show that may travel around the world to step in other shows that you know this quite clear tariff.

Looking for naked very exciting and then the pressure is on and they just wanted a bit more.

Just a little bit more in the nicest possible way if we wanted a quality and what they need and then you have you any of them for me.

Not always outside money that's coming in as such.

It's people contributing their Martin which is why I'm first serious you know you've basically throw quite a lot in order to get the second series commission much more up to speed on IP certainly the commercial broadcasters and they're just much more aware that you're gonna make money after the inflator sensor and have quickly and I would just give you that's a recent show which we we we just take it.

That's what I mean.

Maybe in 4 years.

And maybe we won't but right now.

We have we find that come with the questions that came through said it was it was about Indies and launch Andrews and the quiz every conditional or controller who leaves a channel set up an indie reading of Riches can we talk quickly about some genres with a lot been said at the drama boom.

I don't want to spend Focus clutch here, but I don't think that's to suggest it's a baiting in anyway feels like this is still for you two guys.

I guess the growth prospects Falls reinforced vs.

Gr.

It's going to be that are you know there's nothing on script is absolutely he has done really well the last couple of years.

Another word for Talent in particular all of it is just the inflation of course interneten text Ian wave beyond so actually it's a yes.

It's becoming increasingly preserve the of in a bigger and bigger companies because it's so hard now to get a big drama up, but you know how much your wrist you take you can you take instead and think about? What are the dramas? We did last year 50 million percent finance thank God but most companies.

Incredibly well and so drama.

I think it is a really good genre.

I think where I might disagree slightly with Richard is on saying that it's just that can do drama.

I think it actually is down to the distribution business, so I think smalling just can do drama, but they need to go to a distributor to work with because it says never to be the distributor that puts up the deficit on that so but but actually you can get great Returns on on drama.

I think where I think of Richard and emotion.

Is there a stable format that's the other thing which is brilliant, so it's not just drama.

It's also about getting global formats of the ground and if you can get a global form out of the ground and obviously make money while you sleep which and so I think there's still lots and lots of opportunity.

What about the surveys suggest a factual is growing quite quite.

Play and I wonder about opportunities there if you use the term Netflix application or something like that but bit but should have higher prestige.

We still chilling true Crime obviously, but it's not high and docks actually have good ratings success recently with things like Neverland and three identical strangers so prestige coming through.

I think commercial sales out of them.

You know they're probably not the main target for 24-hours and a Gogglebox or MasterChef where are running towards the end of a little bit of the international sexy talk about things and what have you about the strategic and commercial importance of International Business I don't know you're probably tell me I'm wrong regularly do.

I think I do you know I think of our relatively domestic business, how important is it that is your international customers international world to care is important and I said Netflix is a top priority for quite that and helping us because of my necklace location of stuff that you make sure ideas and a lot of channels are talking about wanting things you know against Netflix Netflix is scared a lot of broadcasters, so thinking about it matters, but the equally I go back on the scale because they want to go from the BBC ITV channel will also have a 5 will also scale in different ways of different.

No, I think for us.

I think we feel you broadcasters are still interested in the small window where they still have there is still IP and well.

There is still IP and and spending power we're going to focus on the UK we love the UK we want to be.

But equally we are open to be never we pitch with where we were in development and with various different international broadcasters and the future and alongside our present plans but but the trick is everyone said is being diverse not having to commissioners who like the channels are often those channel controllers commissioners to leave will say it's great my best friend said that they're you know.

That's not enough you need you need a range of people.

Could you can be in and out of favour with channels and broadcasters Susie from they couldn't give you that feels like why transatlantic business action for A&E at the moment x worth putting the States and the UK at the same time so exactly even talk split in terms of revenues of business estates in the UK or has it changed?

Is good quote in the survey and on the record of trinity crates a grant Mansfield plimsoll in Bristol they had a good Good Year from natural history which is seen for quite a long time not really but now a great opportunity when he talks about you getting on a plane for us.

We're doing that as often as we getting the train to London these days you can understand that I think a lot of are you know we've got we've got offices in LA and New York and have had companies over there for a long time now.

So it's like I'm covered boss have been going you know when Pat Llewellyn and was running up them by the company New York so and the same as Lions so those companies have worked transatlantic Lee at any rate for a long time with Holland and New Zealand soap we do work internationally sometimes we create chosen those territories and sometimes we sell first so we obviously we sell all over the world.

But we're very much see ourselves as an international Business for their time and expertise and thanks to you for listening remember you can catch up with all episodes of the media business podcast at broadcast now.co.uk that's all for now.

Don't forget to subscribe for Next Episode as soon as it's released the producer is Rebecca Glasgow sherry and the media business podcast is a PPI production whether you're delivering packages running a global customer support centre twilio, Powers the communications didn't make it possible.

Text messages video calls and more twilio is the leading platform for building connected customer engagement visit twilio.com.
Transcriptions done by
Google Cloud Platform
.
Lots more recommendations to read at
Trends - ukfree.tv
.
Summaries are done by
Clipped-Your articles and documents summarized
.
Comments
Your comment please