Read this: Most smart-TV owners do not connect their TVs to the Internet: manufacturers must respond - Insight - News - Analysys Ma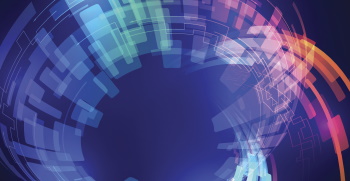 Summary: Consumer electronics CE manufacturers must address this and help consumers to understand the functionality and benefits of smart TVs if they are to significantly increase usage of these devices. We believe that actual ownership levels for smart-TV sets may be higher than that reported in our survey, because some people may own a smart TV without even realising it, having purchased the TV for other features such as picture quality or the attractive form factor. Encouragingly for CE manufacturers, more than a third 36 of respondents who do not yet own a smart TV were interested in buying one, with interest peaking at 42 within the key 3554 age group these respondents typically have a higher income than their younger peers 1834 year olds, but are more interested in new technology than older respondents aged 55 or over. - analysysmason.com
www.analysysmason.com
Most smart-TV owners do not connect thei…
Transcriptions done by
Google Cloud Platform
.
Lots more recommendations to read at
Trends - ukfree.tv
.
Summaries are done by
Clipped-Your articles and documents summarized
.
Comments
Saturday, 15 March 2014
Mark Agius
7:13 PM
Haywards Heath

It looks like some smart TV owners are not smart enough to use all the features they have payed for, or know they exist on their TV.

Mark Agius's 372 posts

Looks to me like flawed research. A sample size of just 36 is not statistically significant so any extrapolation from it is meaningless! Such is the state of 'modern scientific research' and gives rise all sorts of erroneous 'results'.
Add to that the fact that many may not want the 'smart' features but liked the look and performance of the TV set then you might start getting a different picture.

MikeP's 3,056 posts

MikeP: I have to agree with you - a sample of 36 is basically what happens when someone wants to put out a press relase, and a paper wants to report something!!

However, thinking about my customers, I suspect that a fair number of customers dont use most or indeed any of the smart features that come with their TV. Thats not so surprising, when you consider that many people dont even use the recorder very much that they do own. I used to have customers so unadventurous that they had not not even used the 'Red Button'!

Brianist linked to a TV Licencing report when citing a figure about PVR's, and this stated that people have bought smart TV's passively - TV's are all smart, so if your buying a TV, you have those smart features, even if you are not even connected to the net. That backs up other research, where people are just buiying a new TV, and smart is one of the features that generally comes with it.

About 10-15% of customers ask to buy a smart TV, and about 5% say they dont want want smart TV. The answer to the first group is 'basically they all are' (and certainly will be this coming year), and the second group gets either pointed to one 32in Samsung, or merely point out that they are all are, and that they dont have to use the extra features anyway.

An article in Wired a while back did say TV's were not exactly user friendly in relation to smart features, and even now you'd probably use an Ipad/laptop to browse the net, rather than the browser that comes with them (although the cooler extra remotes you get with more expensive TV's makes life rather easier), but gradually, I think people are learning to use at least some of those functions (such as Iplayer), functionality is much better and gradually understanding/use will improve.

The World Cup should certainly boost sales of TV's, and those smart features are standard. I certainly like Iplayer via the Xbox - very useful if I've forgotten to record the programme that my wife asked me to!

MikeB's 2,579 posts
Your comment please