Read this: David Cameron undersells UK drama - Comment - Broadcast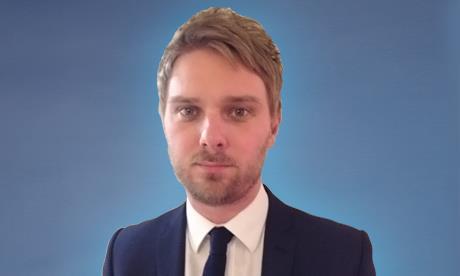 Summary: The Prime Minister's jingoistic BBC-bashing conveniently ignores some monster global hits Inevitably trying to win a few political points on the back of the BBC licence fee debate, David Cameron has not only truly missed the point, he has once again proven himself to be a man of many faces. "Let's try and make sure we produce the hits of the future, rather than having to brush up on our Danish and read the subtitles," he told Heart, Capital and Smooth Radio in Birmingham last week. What about the success of Doctor Who, Sherlock and Parade's End, each of which have sold to hundreds of countries around the world? Even new series such as Peaky Blinders, The Musketeers and The Honourable Woman are being eagerly snapped up by international broadcasters, jealous of the BBC's ability to produce so much, high-quality original drama. However, more importantly, the BBC spends relatively little on foreign imports and Cameron's jingoistic attempts to assert otherwise sound positively Farage-y. The Saturday night 9pm slot on BBC4 is the only regular slot for international drama, with BBC acquisitions chief Sue Deeks scoring incredible European series such as The Killing, The Bridge, Borgen and Salamander. Those shows make up a tiny percentage of the BBC's schedule and are often acquired for tiny fees - The Killing was originally understood to have cost less than £20,000 per episode. The BBC's only other significant acquisitions are Seth Macfarlane's animated comedies Family Guy and American Dad; currently, they air on BBC3, but may struggle in the channel's online-only future. Over the last few years, the BBC has not attempted to take on Sky or Channel 4 to buy the next Mad Men or Heroes and its budget for acquiring Hollywood studio tentpole movies has also dramatically reduced. Rather than admonishing the BBC for spending a very small amount of money on the best of European drama, Cameron should have a clearout of his own DVD collection. The Conservative leader was famously pictured inviting German leader Angela Merkel into his living room and Samantha Cameron had a very public chat with Michelle Obama that showcased his favourite TV shows. Box sets of US terrorism drama 24, spy thriller Homeland and HBO war miniseries Band of Brothers sat next to a collection of Desperate Housewives episodes. Cameron is also said to have enjoyed CBS' Sherlock Holmes adaptation Elementary; there was no sign of Sherlock DVDs in his flat. Dave, what's wrong with buying British DVDs? Perhaps the Prime Minister should be focusing on buying British hits of the future rather than boxsetting foreign imports. - broadcastnow.co.uk
www.broadcastnow.co.uk
David Cameron undersells UK drama - Comm…
Transcriptions done by
Google Cloud Platform
.
Lots more recommendations to read at
Trends - ukfree.tv
.
Summaries are done by
Clipped-Your articles and documents summarized
.
Comments
Monday, 7 April 2014

Leftie Luvie Tosh. Its a free country, he can buy or view what he likes. I bet if it was Milliband , they would say ,`How wonderful & brilliant` in,what he says.

Richard E's 42 posts
Your comment please