I'm back - but slightly incapacitated...

Brian Butterworth published on UK Free TV
The good news is that I am returned from my holiday.

The slightly less good news is that I managed to break my ankle and associated ligament. And not by any type of holiday sport or indeed drinking, but just in a hole in a unlit pavement.

Still, it has been great news for my mobile phone company, and Easyjet who insisted that my insurance company book another couple of seats I could not actually use.

So, it might be a few more days before I am able to catch up with the 1000+ messages posted whilst I was away.

Apparently the problem lies here: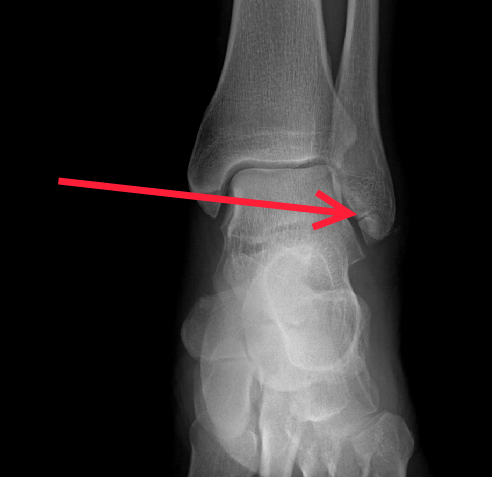 Comments
Saturday, 2 July 2011

John: Thanks. It was only drink-related in that we were going to find one...

Briantist's 38,900 posts

Are kindle's sand-proof?

Steve's 1,173 posts

Steve: It would appear so. And, of course, the brighter it is the easier it is to read the screen.

Briantist's 38,900 posts

Graham . F . Lewendon: I expect, as it was Easyjet they were probably just looking to make an easy buck, as that is their business model.

And thanks.

Briantist's 38,900 posts

Ian: Yes, indeed, that is a word I have used myself a few times.

Briantist's 38,900 posts

woodface: Sadly, I had to use the Royal Sussex County Hospital. A place that two of my friends went in with minor traffic injuries and came out with MRSA. And the place that gave a wholly unacceptable (and wrong) cancer prognosis to another.

I don't think I can go wrong really, they have now fitted a "boot" which seems to be doing the job.

Briantist's 38,900 posts

Andrew: They have told me that the boot is only required for six weeks, but I will bear in mind what you have said. Thanks.

Briantist's 38,900 posts
G
Graham . F . Lewendon
11:46 AM

Steve;
Try reading book "Sour Grips by Simon Carr" ISBN 0-7499-5119-2
Its about accident claims paid out to persons in UK and US and the pay outs are in megga bucks. Remember the clause in the HSE regulations under heading of duty of care and also that it has to be demonstated that all reasionable care was taken to provent injury. Being able to later show in court the bill paid by passengers insurance company may be seen as such should a passenger later attempt claim under a clause within health & safety law(S)Maybe there is someone reading this who is qualified to clarify just what the air line was obliged to do to protec its passenger. Would the insurance company have paid up if airline action was inccorect?


Graham . F . Lewendon's 29 posts
Sunday, 3 July 2011
P
philippa Carruth
7:07 AM
Glasgow

I have good signal strength for ITV4, Film 4 the main channels I am having problems with but the signal quality is poor...I had a new outside aerial fitted two years ago and have a booster fitted as well. I live in a small block of flats and don't know which outside aerial is mine..can u help please my first time on a forum!!! Very many thanks for ur invaluable help as I have read numerous questions and the answers posted to try to find my issues!!
Kindest regards

philippa Carruth's 1 post
philippa's:
map
P's Freeview map
terrain
P's terrain plot
waves
P's frequency data
P's Freeview Detailed Coverage

philippa Carruth: Well trade predictor indications are that you should be receiving a good signal from either Blackhill or Darvel, although I would be inclined to take Darvel with the proverbial pinch of salt as it can be very variable in lower down areas of Glasgow, so to determine what station your aerial is pointing at go into your TV's tuning menu / signal test section whilst on BBC1 and note what the channel is shown as being, if its Blackhill it should be Ch46 with Darvel being on Ch22.

Of course in your situation there isn't really that much that can be done, that is except to carry out a test with the aerial pointing to the alternative transmitter.

jb38's 7,179 posts
Select more comments
Your comment please